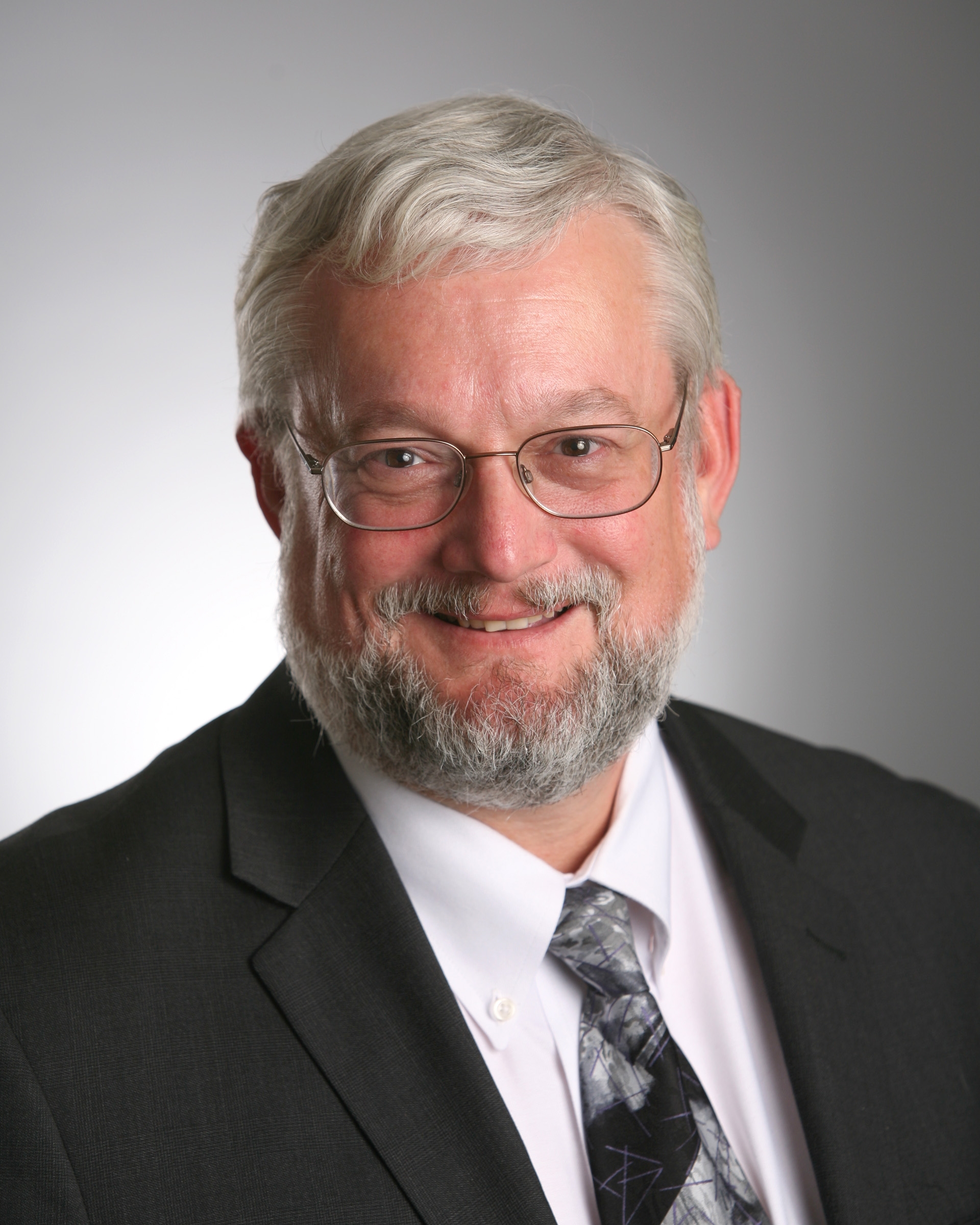 About Robert Skelton
Bob Skelton, CAE, is the chief administrative officer and in-house counsel for ASAE: The Center for Association Leadership.  Bob is responsible for Legal, Human Resources, Risk Management, Office Services and Conference Center operations, and is a member of the executive team.  He also serves as the senior staff liaison for ASAE's Legal Section Council, National Capital Area Advisory Council, and Ethics Committee.
Previously, Bob held several positions, including as general counsel and/or vice president of Human Resources for several small technology companies in various stages of their life cycle.  He also served as vice president, Human Resources, and general counsel for the regional subsidiary of Toyota Motor Sales, USA, and was in private practice at Webster, Chamberlain & Bean in Washington, D.C.
Bob is a graduate of Union College in Schenectady, New York and The George Washington University National Law Center, and is admitted to practice in the District of Columbia, Maryland and Virginia.
About ASAE 
ASAE is a membership organization of more than 44,000 association executives and industry partners representing 7,400 organizations. Its members lead, manage, and work in or partner with organizations in more than a dozen association management disciplines, from executive management to finance to technology. Together, they create a vibrant community that makes the world smarter, safer, and better every day. With support of the ASAE Foundation, a separate nonprofit entity, ASAE is the premier source of learning, knowledge, and future-oriented research for the association and nonprofit profession and provides resources, education, ideas, and advocacy to enhance the power and performance of the association and nonprofit community.
Medical Travel Today (MTT):  What is the best way to describe your organization?
Robert Skelton (RS): The best way to describe ASAE is that we are the "association of associations." The people in our associations are committed to carrying out the mission of the organization and to serving their members — our members.
For example, my wife runs a medical research society.  Even though she is the executive director of that association of medical researchers, she is also one of our members so that she gets the knowledge and the resources to be able to serve her organization.
MTT:  How many associations are in your association?
RS: Because we are an individual membership society, we have approximately 40,000 members, which is a decent size. At last count, we had 7,000 different organizations.
MTT:  Are they located all over the United States or internationally?
RS: Some groups are international, but 95 percent are in the United States.
No5 surprisingly, the greatest concentration is around state capitals – lobbying and legislation tend to be very important in Washington, D.C. and Chicago.  Chicago has the biggest ratio of healthcare associations while D.C. has the overall greatest number because of the tie-in to the federal government.
There are two kinds of associations and that plays into the discussion about association health plans.:
The first are the trade associations. They represent a particular industry or specialty.  Their members are usually the companies.  If you look at something like the American Petroleum Institute, their members are the gas and oil companies.
The other kinds of associations are like us: we are a professional membership society, so the individuals will tend to be members. They are, for example, civil engineers.  American Society for Civil Engineers is an individual membership society.  It's not employee-based, it is profession-based.
The American Medical Association (AMA) is another good example of the individual doctors who are members of the AMA, but their hospitals and practices are not members.
That's important because with Association Health Plans (AHPs) when the final regulations come out, it will be very difficult for individual membership associations to be able to form AHPs because it comes down to the definition of the employer and what the Department of Labor could do under ERISA to stretch the definition of employer to include a group of employers.
Trade associations are a group of employers, individual societies are not.  You are losing about half of the potential organizations that want to do this, but the Department of Labor just felt by regulation that they couldn't change the definition that much.
MTT:   Would you consider AMA to be a trade association?
RS: No, but the American Hospital Association is because the individual hospitals (the employers) are the members.
MTT:  Do you think these are going to become a reality?
RS: There is a lot of interest in doing so, but it won't be an easy road. Some will happen, primarily because there is a very strong need.
In fact, the National Restaurant Association said it was going to be introducing a national health plan for its members. That's a sweet spot.
Restaurants, in general, are smaller employers.  They often don't even meet the full-time 50-employee threshold where they have to offer health plans under the Affordable Care Act.  But they do want to keep good employees by offering decent healthcare. This would be a real game changer for that kind of small employer.
There's also a number of associations with a majority of their members who are small employers, like plumbers or electricians, who do not have access to union health plans. These small businesses could take advantage of this and this would be the opportunity that an AHP could represent.
MTT:  Do you see these associations hiring a TPA to do this? 
RS: I think they are going to have to partner with more than one to help them get through this because the associations aren't going to have the expertise in offering medical insurance.
They will have to partner with a carrier or a TPA or other third parties that can bring the carriers to the table.  Associations have an advantage in that they know and trust their members, so they are going to be able to bring the bodies that you need for any healthcare plan to be successful.
MTT:  Have you been inundated with proposals or interest in meeting with these Associations?
RS: Yes, many inquiries!
We are trying to figure out if there is a way we can do this under the new regulations.  It may not work out, but we are certainly going to figure out a way to make this happen because our members insist that they want it.
MTT:  Are these primarily going to be self-funded employers?
RS: That's a question we've been pondering.
If you wanted to get something started up quickly, like by January 1, 2019, I don't think you can do it self-funded because I'm not sure you can bring in the necessary number of participants to be able to make that financially worthwhile.
MTT:  And you are aware that self-funding is now an option for small employers. 
RS: Yes, it can be.
But you're not going to get the economy of scale to sustain it until you've got the numbers.  You certainly could do this on a fully funded basis.  By the way, that is how the Restaurant Association was doing it.
The product they were rolling out is fully insured. So that's probably the quickest way to get some headway or to push it along.  Maybe down the road, once you've got the numbers, then you switch over to self-funded and start saving some money.
The flip side of that is that you've got to make sure that the fully funded plan that you want to use is going to be competitive in the market place.  It's a numbers game.
MTT:  Carriers are not giving them the best deal and do you think that's why some of the self-funded companies are going to be interested in this option? 
RS: Yes, because the more participants you have, the better the numbers look.
MTT:  What about opportunities for direct contracting? Is it feasible?
RS: Yes, but I don't think the Associations are going to do that on their own.
They are going to be looking for consultants or others that have the experience to be able to lead them down that path.
MTT:  Most of the TPAs are dealing with the large organizations and may not have the bandwidth to do it for a smaller group.  Is that what you are finding?
RS: Yes, and even the TPAs are interested because they see it as a potential for growth.
The TPA market is competitive right now and whenever you have the potential for a new market, the good ones are going to look at it and say maybe we can do something here.
MTT:  Why are they doing this if they are not going to go after the big savings?
RS: Remember, it's not only about being able to save money on your health insurance.
You also have a large untapped market that isn't necessarily getting health insurance at all because they are working for small employers who may be getting it through a spouse or buying it on the individual marketplace.
The feeling is that there is an unserved market. The Department of Labor indicated that 400,000 additional people could benefit by getting health insurance that they don't already have.