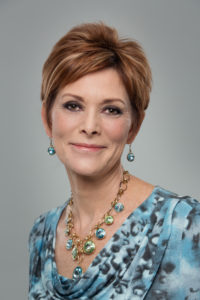 About Adele Kulyk
Adele Kulyk is the CEO and Founder of Global Healthcare Connections® and a frequent speaker at Medical Tourism industry events. Adele drives GHC's overall strategic vision while overseeing all facets of the company's operations.
An award-winning Marketing Executive and Lifelong Entrepreneur, Adele transitioned her years of experience in marketing, branding and strategic partnerships, from the hospitality and travel industry to focus on addressing the shortcomings of healthcare.
She established Global Healthcare Connections in 2010 to help people navigate healthcare and connect with clinics and specialists worldwide. Adele's passion is helping people to connect to experts in the fields of Cancer, Multiple Sclerosis, Orthopedics and Stem Cell Treatments.
Born and raised in Canada, Adele is a graduate from the Praxis School of Entrepreneurs, an Ambassador for Women Entrepreneurs, and a Member of the Health Opportunities Committee and the Greater Saskatoon Chamber of Commerce.
You can contact Adele Kulyk and GHC in Canada at  +1-306-974-2470 or by email at adele@globalhealthcareconnections.com.
About Global Healthcare Connections, Inc.
Global Healthcare Connections is a Canadian owned and operated Medical Travel and Tourism Agency. As a recognized leader in the International Medical Travel Industry, we are known globally for our extensive knowledge of the Canadian Healthcare System and how to connect to the Canadian patient.
Founded on the principle of providing citizens a premier, consumer-driven and personalized healthcare experience, our focus has been on raising awareness, providing information and medical treatment options so we can connect our clients to preventative health information and global medical services.
For over 7 years, we've submerged ourselves in healthcare transformation where we bring together specialists, surgeons, surgical centers, and most importantly, the patient – to provide affordable, safe, licensed and accredited health care services at locations in Canada, the USA and around the world.
Nominated for Numerous Business Awards, our team is a diverse group of compassionate, caring and knowledgeable individuals. Dedicated to providing services that make a difference in the lives of our clients, we deliver those services with confidentiality and expertise in the field.
Our networked healthcare providers and fabulous support staff all share the same focus: to provide individualized and optimal healthcare treatments, and to make the medical travel and healthcare tourism experience as comfortable as possible.
Learn more about us here www.globalhealthcareconnections.com
Medical Travel Today (MTT): Give the readers some background on your professional experience and how you got involved with Global Healthcare Connections.
Adele Kulyk (AK): As the CEO, Founder & President of Global Healthcare Connections, I became involved in the medical travel-for-care field in 2010 after a good friend was diagnosed with Stage Four cancer and had limited options for treatment.
As a Canadian, I was well aware — back then — of shortcomings within our public healthcare system.  Also, there is the fact that where you live geographically may affect the level of care you receive — and I have never been OK with that.
So, back in 2010, after connecting my friend to a doctor half way around the world, I launched a full year of research into the medical travel and tourism Industry so I could understand the entire process of traveling for medical services.
I then transitioned my professional background in hospitality, travel and tourism into a business opportunity to help others. Today, I am seen as a leader in the Canadian Medical Travel Industry, and became Canada's first Certified Medical Tourism Specialist in October of 2012.
MTT: Could you provide our readers with some background information about your company?
AK: Global Healthcare Connections is changing the way healthcare is made available to Canadians by offering access to private, affordable medical services worldwide, without the wait.
As a recognized leader in the international medical travel industry, we are known globally for our extensive knowledge of the Canadian Healthcare System and the current shortcomings that exist for Canadian and American consumers of health services.
Our deep understanding of the entire process of planning and then traveling for medical services allows us to reduce stress and worry for our clients.  This can be directly correlated to a more positive clinical outcome and, as is the case for many of our cancer clients, an improved quality of life.
MTT: Tell me where you are and what your focus is – is it direct to consumers?  Is it business to business?  How are you operating?
AK: Founded on the principle of providing Canadian and American citizens a premier, personalized healthcare experience, our primary focus has been direct to consumers.
We provide people with hope and health by connecting them with high quality, accredited, and affordable healthcare services worldwide. Dedicated to providing services that make a difference in the lives of our clients, we deliver those services with compassion, confidentiality and expertise in the field.
We have been raising awareness, providing information and options so we can connect our clients to preventative health information and private medical services, without the wait. Today, we also provide services to a number of corporations as a Wellness Partner for extended benefit plans.
MTT: Do patients make their own travel arrangements? 
AK: Some do; however, we are a fully licensed travel agency and one of the benefits of working with us is that we look after your full itinerary.
We will plan and book all ancillary services associated with traveling, including flights, accommodations, specialized medical travel and medical complications coverage and ground transportation.
Our clients leave home with a full itinerary planned, booked and communicated. As well, they receive a full list of contacts so they are never without help should they need it.
MTT: Do you believe that an increase in medical tourism will help solve issues like long wait times in Canada?
AK: Global partnerships will help solve these issues.
So, yes, medical tourism has a key role in providing a solution for people that have to wait for life-saving, often life-changing medical services. We see such partnerships already in the works and are excited by the possibilities that globalization of healthcare offers.
MTT: Your website states that you have personally traveled to most providers in your network.  What standards do you set when making the decision to include or not include a facility in your program?
AK: The selection of medical centers within our network is based upon a number of criteria including; verification of international, domestic, clinical and service credentials, licenses, board certifications and accreditations, as well as a review of their current capabilities for managing patients from abroad.
When we personally travel to meet physicians and dentists, we conduct a mini SWOT analysis based on several metrics related to services designed for the international patient.
These metrics include: the facility or physicians use of technology, laboratory and diagnostic equipment, capabilities and specializations as well as their history working with international patients.
Additionally, on site visitations allow our staff to go through the full admission process at partnered facilities so we can communicate from the patient perspective, the full experience our clients may expect.
MTT: What changes do you expect to see in the future of the medical tourism industry?
AK: When we started our business, nearly ten years ago, you were likely to get a blank stare if you mentioned medical tourism in any serious discussion about healthcare.
Fast forward to today and those reactions have almost disappeared; instead, people are saying: "I heard about that on the news the other day" or "A co-worker of mine just came back from Germany where she had personalized cancer treatment."
We expect to see medical tourism become mainstream.
I think that as the industry becomes more mature and specialized, you can expect to see an even greater acceptance of the practice of traveling for health services. If properly executed, this will result in growth for the industry.
For early adopters and professionals, the ability to position yourself as an expert in a particular area is increasingly valuable.
MTT: Which of the procedures is most often requested?
AK: From our Canadian clients, orthopedics and spine are often requested.
However, when we look at our clientele which comes from every part of the world, cancer care is number one.
MTT: What accounts for these preferences?
AK: Orthopedics and Spine are requested due to long wait times in Canada.  In some areas of our country, you can wait for a specialist in excess of two to three years for surgery.
If you are in pain, that is just not acceptable. In addition, advanced procedures and technology allow our clients to have major spine surgery and recover quickly, which is an added benefit.
For cancer care, there are multiple limitations imposed through the public healthcare system. To start, care is standard, and little to no personalization occurs.
We offer people options to get a Global Medical Second Opinion, access to the latest research and delivery of care. These services are very meaningful to someone faced with a serious diagnosis, our clients tell us so, every day.
MTT: What makes your service different than so many other medical tourism businesses?
AK: When you call Global Healthcare Connections, you will speak with someone who is truly empathetic to your needs.
We spend a great deal of time with each of our clients to truly understand their situation, then personalize their medical and travel experience. We are proud of what we do to enhance the lives of our clients, and we respect the level of trust that they place in our capabilities.
One thing we are not is a clearing-house — and that by itself sets us apart. I guess our greatest differentiator is that we offer personalized research and full end-to-end medical tourism services and compassionate delivery of services.
MTT: Is there anything else you'd like to reiterate to our readers?
AK: Yes.  Actually, there are two things:
Never lose sight of the main reason you became involved in this industry, which is to help people.  Therefore, to provide the best help, integrity and the ability to position yourself as an expert in a particular area is increasingly valuable.
And, I have always believed that meeting face to face with providers is paramount to establishing a solid relationship.  Apply this to all areas of your life.