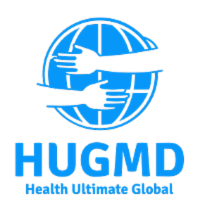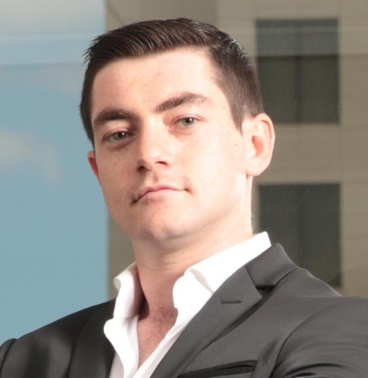 About Boris Dobrin
Boris Dobrin is the CEO of Health Ultimate Global (HUGMD), a leading telehealth provider changing the way people access healthcare across the world. As part of his role as CEO, he oversees VirtualCareMD, HUGMD's flagship product, providing 24/7, 365 days a year virtual access to affordable, convenient and proven telehealth services available for groups, corporations, providers and consumers.
Born in Lviv, Ukraine into a family of engineers, Dobrin grew up solving problems and challenges. His problem-solving ability and fascination built his entrepreneurial DNA and development of business and commerce. Raised in California, he began his career at Wells Fargo before moving on to open up his first business, BD Investments at age 18. Following, he launched a successful food delivery tech platform.
Dobrin's business strategy is to change traditional business models by bringing new delivery methods to various industries. All of these ventures have solidified his business acumen and led Dobrin to the founding of Health Ultimate Global. He has guided the complete overhaul of the original company and is the mastermind behind the creation of multiple new technology platforms and the company's international expansion. All of these solutions are designed to connect consumers with healthcare and wellness services that are key to their well-being and overall quality of life.
Based in Los Angeles, CA, today Health Ultimate Global has thousands of providers in the network serving members across the nation. For more information, visit www.healthultimateglobal.com
About Health Ultimate Global (HUGMD)
Health Ultimate Global (HUGMD) is a leading telehealth provider with the flagship productVirtualCareMD. With a comprehensive suite of healthcare services, HUGMD is enabling access to best-in-class affordable and efficient telehealth solutions, which is directly available to corporations and providers as well as consumers. VirtualCareMD provides 24/7, 365 days a year affordable, convenient and proven telehealth from board-certified providers for the entire family. We strongly believe that everyone should have virtual access to a licensed provider anytime, anywhere. www.healthultimateglobal.com
---
Medical Travel Today (MTT): What is your company doing to change the healthcare game? 
Boris Dobrin (BD): HUGMD is an abbreviation of Health Ultimate Global. and has been around for 13 years.
Our services surround the telehealth industry and our major brand is VirtualCareMD, which provides virtual care services to members.
We are different than our competitors because not only have we pioneered additional products including PetsMD, FitMD and PsyMD, but we have also developed unparalleled technology and services that are more affordable. Packages are available to cover an entire family available for the lowest prices on the market with the highest level of care and service. We use U.S Board Certified physicians across the country.
We build and create our own technology from scratch and we are expanding our business globally. We are currently providing service in all 50 states. We operate a business-to-business model and are now simultaneously launching a business-to-consumer model. Our business-to-business model depends on the size of the group. Our group plans do not have copayments – the service is completely free for the enrollees. Our pricing could
MTT:  Tell us more about the B2B model.
BD:  For the business-to-business model, we determine fixed cost per member per month (PMPM), depending on group size and utilization. We can go as low as $1.25 per member per month and include all household dependents – and we can bundle multiple products for additional discounted savings.  
MTT: So it's just a per member per month charge and if I am part of that group, I get the consult?
BD: Yes, you will. For instance, if your spouse has the service, there is no additional fee for yourself or your children. Everything can be covered by one monthly fee – and there are no co-payments.
MTT: What about the direct to consumer model?
BD: For the D2C model, we will be offering monthly, semi-annual and annual price options. We are currently in the final planning stages, and scheduled to launch soon.
MTT: How do you sell your services up against some of those other bigger companies?
BD: We do everything through benefit providers, consultants and brokers.
MTT: And how many doctors do you have in the program?
BD: We have over 1,000 doctors in our database but there are two other recruiting companies that we are using so that number is higher. We also have over 300 Nurse Practitioners.
Using board certified physicians is one of the other things that makes us different. If, for any reason, one of our doctors is not available, although it has never happened in our company, we can use a Nurse Practitioner for something like a prescription refill.
However, our main focus is giving service to our members with board certified physicians.
MTT: What countries do you serve outside of the US?
BD: We are trying to expand into the United Kingdom, Russia, Ukraine, Mexico and Spain.
MTT: Why do you think that the time is right now for virtual care?
BD: Because it can cut the cost of health insurance.
We all know how expensive healthcare can be. If patients want to go to their primary care doctor for something like the flu, upper respiratory infection or allergies, they have to wait at least a week to get an appointment.
If they can't wait, they are forced to pay more for urgent care.
We are here to cut the cost of their healthcare.
MTT: What motivated you to get involved in this market niche?
BD: My background is connecting the right people with the right technologies. This model aligns with that experience.