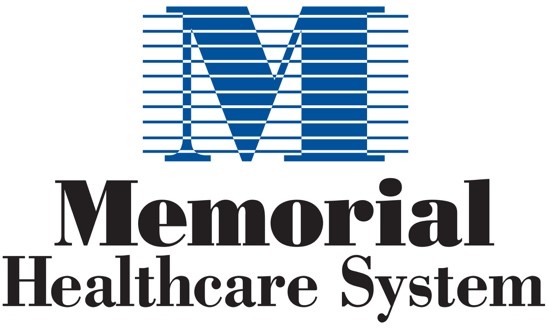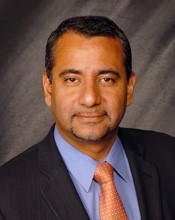 About Dr. Luis Raez
Dr. Raez specializes in treating patients with lung, head and neck cancers, and is also the director of the Thoracic Oncology Program. A critical component of his work at Memorial is cancer research. Dr. Raez designs phase I-III clinical trials with new chemotherapeutic agents and combinations, as well as translational research in the areas of immunotherapy. His research has been funded by the National Cancer Institute and by the pharmaceutical industry.
Dr. Raez also teaches the next generation of oncologists as the clinical professor of medicine at Florida International University (FIU) and visiting professor of medicine at Cayetano Heredia University in Peru. He is also an affiliate associate professor of clinical biomedical science for Florida Atlantic University (FAU).
He is active in many medical organizations and gives oral presentations and lectures during national and international meetings in the US, Europe, Latin America, Africa and Asia. Currently, Dr. Raez is the President-elect and Chairman of the Health Disparities Committee of the Florida Society of Clinical Oncology (FLASCO), Chair of the IASLC-Latin American group since 2016; Chairman for the Miami Best of ASCO since 2014, Chair and Founder of the Miami Cancer Meeting (MCM) since 2002, and Co-Chairman at the Puerto Rico Fall Cancer Symposia (FCS) since 2010.
About Memorial Healthcare Systems
Memorial Healthcare System's vision is to be a premier clinically integrated delivery system providing access to exceptional patient- and family-centered care, medical education, research and innovation for the benefit of the community it serves.
Since its inception in 1953, Memorial Healthcare System has been a leader in providing high-quality healthcare services to South Florida residents. Today, it is one of the largest public healthcare systems in the nation and highly regarded for its exceptional patient- and family-centered care. Memorial's patient, physician and employee satisfaction rates are some of the most admired in the country, and the system is recognized as a national leader in quality healthcare.
Memorial Regional Hospital is the flagship facility of the healthcare system and is one of the largest hospitals in Florida. Memorial Regional Hospital offers extensive and diverse health care services that include Memorial Cardiac and Vascular Institute, featuring renowned surgeons; Memorial Cancer Institute, treating more inpatients than any other in Broward County; and Memorial Neuroscience Institute, providing innovative technology and world-class physicians.
Medical Travel Today (MTT): Tell me about your position and what makes the Memorial Cancer Institute unique in the way that you help people in Central and South America get access to the best oncology treatments?
Luis Raez (LR): I am the leader of the Latin America Core for the International Association for the Study of Lung Cancer (IASLC). We organize educational events in several countries in Latin America. As a Latin community, we love to give back to our people with cancer education and training — especially to our young oncologists.
MTT:  Where in Latin America do you focus?
LR:  We are all over. However, we spend more time in the countries that have more oncology organizations including Peru, Argentina, Brazil, Chile and Colombia.
MTT: Do a lot of the patients travel?
LR:  Yes. Patients come to Memorial because we offer treatments that are not easily available in Latin America, like CyberKnife. This is a special kind of radiation for cancer. It is a very expensive piece of technology and human expertise in our radiation oncologists that very few countries have.
Also, we have new drugs for cancer that enable us to do research and clinical trials at Memorial.
I was just talking to a patient from Peru who's looking for a clinical trial for cancer that can give him a better chance for remission. We get referrals from many patients from many countries, either for radiation, clinical trials or surgery.
Our lung cancer surgeons are highly skilled, and use DaVinci robots, which are not easily available in Latin America.
MTT:  How do these patients pay for your services? Through insurance?
LR:  There are several ways. There are carriers like the Blues plans in America. They are international carriers that a lot of Latin insurers offer.
There are also specific insurance plans in each country that allow patients to come to the United States.
We also have people that travel here and pay cash.
MTT:  How long are they usually in the United States?
LR:  Around two or three weeks usually.
MTT:  Do you offer any accommodations for their stay?
LR:  Yes. We have agreements with hotels close to the hospital and are able to facilitate our patients a discount on where they stay.
MTT:  Is Memorial Healthcare System independent or is it part of a larger healthcare system?
LR:  Memorial Healthcare System is one of the largest public healthcare systems in the nation.
We are known for our exceptional patient and family-centered care. We are recognized as a national leader in quality healthcare. We have 2,000 doctors that range from oncology to pediatrics. Memorial Healthcare is home to the Joe DiMaggio Children's Hospital.
MTT:  Do the patients usually bring along a companion?
LR:  Yes, it is usually a family member like a son, daughter or parent.
MTT:  Once the patients receive treatment, how do their records and medical information get transferred to their doctors at home? 
LR:  At Memorial Healthcare we have "patient navigators" who gather the data and records before the patient arrives, and send updates back to their country.
MTT: Do you see this trend growing?
LR:  Yes. Last year at Memorial we treated more than 2,000 patients who came from mostly Latin America.
MTT: Would you say word of mouth is how most people learn about your services?
LR:  It's mostly a mixture of word of mouth and some advertising we do in Latin America.
MTT:  Do you have offices in Latin America?
LR:  No, we do not.
Usually, we get referred by doctors, especially in the case of cancer. They see that we provide services their patients can travel and access in United States.
For example, if it is surgery, such as lung cancer, where it is not easily excised, or if the patient needs Cyberknife, they will send these individuals to us.
Another example is when a patient wants to see if any of our clinical trials can help — that's when the doctor will call.
MTT:  Do you get a lot of patient referrals from Mexico?
LR:  Not too many as of yet.
MTT: Is it a comfort to your patients to have doctors who speak Spanish?
LR:  Yes. We have found that native Spanish-speaking patients prefer a Spanish- rather than English-speaking doctor. They feel more comfortable.
MTT:  Is there anything else you'd like to tell me about your program that you think would be interesting to my readers?
LR: We strive for research and are always looking for new drugs for cancer — that's how we attract patients. When we do research, we don't charge the patients for the drugs, which is an advantage for a lot of people.
MTT:  Yes — the clinical trials.
LR:  Exactly. The research drug is usually the most expensive thing with cancer. At Joe DiMaggio Children's Hospital, we also provide very sophisticated pediatric services like heart transplants, and treatment nobody else does in South Florida.