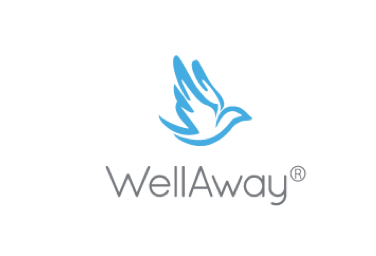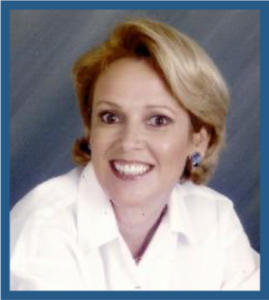 About Griselle Chernys
Griselle Chernys, is one of the most honored healthcare administrators and healthcare management entrepreneurs in the field today.  She has 30+ years' experience across all stakeholder perspectives in health-care, from hospital administration and claims administration to physician practice management and revenue cycle models for both insurers and providers.
Griselle is the Founder, President and CEO at WellAway Limited- a Bermuda based health insurance company specializing in products for expatriates, globally. WellAway is a Lloyd's of London Coverholder.  Griselle is also President and CEO of PayerFusion Holdings, LLC.
PayerFusion is an innovative and progressive company developing technology and analytics to address a new form of reimbursement and cost containment with meaningful outcomes for all constituents. Prior to PayerFusion, Griselle Chernys was Founder, President and CEO of HAA Preferred Partners, LLC, a Florida licensed third party administrator servicing the international claims community.  She sold HAA in 2007 to a US division of The AXA Group, a Fortune Global 100 Company where she was appointed as President of the Healthcare Division until 2009.
Previously, Griselle was a member of the senior management team at Mount Sinai Medical Center of Miami Beach, Florida – an 1100 bed teaching facility and the largest employer in that city. During her 17-year tenure at Mount Sinai, she served as Director of the Business office where she oversaw the collection of hundreds of millions of dollars in revenue, Director of International Marketing, Executive Director for Physician Practices, and Vice President of Physician Services. While she was VP of Physician Services, she created and served as Executive Director of Right Choice Management Services, a wholly owned subsidiary of Mt. Sinai which was a management services organization that created satellite facilities, diagnostic centers and physician, practices throughout South Florida from North Miami Dade to the Keys. Griselle was at the forefront of developing program specifications and the installation of automated claim processing technologies that were implemented during her tenure there.
Griselle developed an HMO plan for domestic Medicaid clients and an international insurance product that was distributed to affluent individuals in Latin America and the Caribbean and attracted private paying patients to the institution and generated more than 80 million in annual revenue in year one.
Griselle started her healthcare career with Blue Cross and Blue Shield Plans in the state of Florida, one of the largest, oldest and most reputable insurance leaders in the USA. At Blue Cross, she held various positions of increasing responsibility in all aspects of administration in a healthcare service delivery environment as well as claims administration, audit and utilization management of health-care plans. Ms. Chernys also carried a leading role in Blue Cross' administration of the Medicare program in the State of Florida and participated in all facets of the administrative process of the federally funded program acquiring experience in all areas of auditing, processing, utilization and fraud detection and prevention. She was also active in policy design, actuarial analysis, HMO development and individual and group product development and sales support.
Ms. Chernys has received recognition from the last three U.S. presidential administrations for extensive experience in healthcare policy and delivery.  In 1993, she served President and Senator Clinton as a member of the committee designing the healthcare reform plan headed by Senator Clinton. In 2004, she received the Woman of the Year Award by the Business Advisory of the National Republican Congressional Committee and President George Bush.  She was recently acknowledged by President Barack Obama for her knowledge in healthcare administration issues and reimbursement experience in all aspects of regulatory, administrative and insurance coverage development. She has a good understanding President Obama's Healthcare Reform efforts as part of a special task force in this endeavor.
Griselle is a member of the American Medical Association and the American College of Health Care Executives. She has been recognized in Who's Who of American Women, Who's Who in the South and Southeast, and The Metropolitan Who's Who Registry. She serves in the Board of Directors of Baptist Hospital South Florida Foundation and supports efforts specifically directed to the Cardiac Institute and the Children's Hospital. Ms. Chernys holds a Masters in Health Administration and a Doctorate in Public Health.
Email: gchernys@wellaway.com
Phone: 1 441 296 0651
About WellAway
WellAway Limited is a health & travel insurance company and agency domiciled in Bermuda, with satellite offices in Belgium and U.S.A.
Our products & services include:
Health & Lifestyle Expatriate Programs
Individual Medical Insurance
Individual Travel Insurance
Group Health Insurance
Group Travel Insurance
Disability & Accident
Our mission is to empower global travelers and expatriates with the support and coverage options to keep them healthy and safe wherever they may roam.
Exceptional member service is not just a goal; it's built into everything we do. We place the satisfaction, health and well-being of our members at the forefront of each and every service we provide.
Our high-quality coverage options have been designed to offer an extensive set of benefits and unwavering peace-of-mind to expatriates, employers, students and global travelers.
Integrity and Transparency are the foundation of our business and our stellar reputation. We honor our commitments and keep our promises.
We're more than just insurance!
We offer a comprehensive health and wellness program for expatriates throughout the entire world.
Our expatriate health programs excel in helping our members maintain good health and tranquility as they explore the world and build their life abroad.
We provide unmatched customer service and the most comprehensive coverage you need to stay safe and healthy wherever you may roam.
Our expertise in international medical and travel insurance grants our members the opportunity to access innovative benefits, support systems and resources.
Our culturally diverse corporate structure allows members to be serviced with the utmost consideration for their expatriate lifestyle.
We pride ourselves on supporting and giving back to the local communities around the world and we have partnered with globally recognized social and charitable organizations.
Medical Travel Today (MTT): Tell us about your background and involvement with WellAway Limited and PayerFusion Holdings
Griselle Chernys (GC): I have been a healthcare administrator and entrepreneur for over twenty years. WellAway Limited is a unique company that provides very special insurance plans with worldwide reach and coverage. It is a progressive company that looks to innovate in all types of medical and travel coverage. PayerFusion Holdings is its sister TPA and call center, offering excellent support and attention to its members.
MTT: What is your operating focus:  direct to consumers?  business to business?  HGC: Our focus is to offer individuals and businesses a range of products that offer ease of use and accessibility.  Our services are designed to meet the medical care needs of expats and travelers.
In the group market, we believe that no two employers are alike.  We create programs for our group clients spanning coverage for travel or medical care.
Each employer is unique to us and within the scope of the coverage provided, we innovate to accommodate the unique needs of employees at the given point of their careers or life styles.
MTT: What employers are you working with?
GC: We work with many international employers that have work forces globally, including many government entities and special programs. Our agreements require confidentiality and we cannot disclose this information.
MTT: Are your services available nationwide? Where are they available?
GC: Our programs are available worldwide and accommodate multi-cultural and multi lingual needs, adapting to the market where the person is located and related requirements.
MTT: What aspect of this platform has the biggest impact?
GC: Our robust and comprehensive coverage make our International Private Medical Insurance (IPMI) products very impactful on the market. We even offer ACA compliant plans for expatriates as well as products that are similar in coverage but offer flexibility for our clients in regards to optional benefits.
Our student plans are also rich in benefits, which is a newer standard for the marketplace.
MTT: How can employers incent or educate their workforces to consider the opportunity for medical travel?
GC: Because not all IPMI plans are universal in nature, the need for travel as a stand-alone product or blended into the IPMI is a need that every employer should address.
No employer or their employees should have to face the situation of a sick or injured member that cannot be helped or have out of pocket expenses that neither the employee nor the employer may be prepared to face.
We also provide moral and emotional support to the sick or injured employee and their family through a good TPA and case management set of services.  This is an intricate part of the support offered by PayerFusion to the products of WellAway.
MTT: What fees are associated with this type of service?
GC: Our policy pricing for travel and international plans carry all services and fees automatically included. All of our plans carry 24/7 concierge level services for our clients.
MTT: What if an employer or plan sponsor has a restrictive network and a doctor
is out of network?
GC: Our network has a very rich level of coverage but we have the ability to negotiate with a doctor or providers all over the world. In the USA, our network carries more than six million providers.
MTT: How many patients have taken advantage of this platform to date?
GC: We insure and service more than 30,000 people worldwide.
MTT: Which procedures are most popular?
GC: We assist in coordinating care for procedures covered in the member's policy and have noticed more members utilizing preventative and alternative medicine.
MTT: Do patients make their own travel arrangements? 
GC: Most of our policies have travel allowances and "return home" programs for medical care. We coordinate care for medical emergencies, covered by the member's policy.
MTT: What changes do you expect to see in the future of the medical tourism industry?
GC: As the advances in medicine grow internationally, we will see more and more people traveling for competitive pricing in the latest technologies and treatments. In the case of expatriates and a mobile workforce, they will travel to go back home for care to be close to loved ones and receive support after care.
MTT: Is there anything else you'd like to share with our readers?
GC: We are excited about the future of the industry.
We believe insurance will continue to transform to cover more preventative and wellness care so that we can avoid the need to cover critical illnesses as the general population grows more aware of prevention and becomes healthier.
Today, most of our full coverage plans include comprehensive coverage for wellness and prevention because we see the importance of being proactive in medical care.
The progression of telemedicine and virtual care is allowing us to reach populations in all areas of the world with limited access to proper healthcare.  Our goal is to provide more immediate access to diagnostic services and direct the member to the best setting for care
Early intervention will continue to grow and provide better outcomes, making insurance more affordable as people (hopefully) stay in good health.