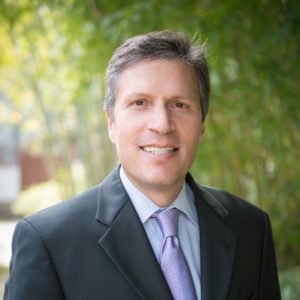 About Harlan Levine M.D.
Harlan Levine, M.D., is president of strategy and business ventures for City of Hope and a member of the CEO Council. In these roles he is accountable for strategy, growth, business development, marketing, product innovation & commercialization, payer strategies, the Center for International Medicine, and the management of the medical group practice.
Prior to City of Hope, Dr. Levine held executive roles at United Health Group, Towers Watson, and Anthem, Inc., and has served on multiple advisory roles including IBM's Watson Healthcare Board of Advisors, Patient-Centered Primary Care Collaborative Board of Directors, Medtronic for Population Health. He currently serves as a board member of Active Life Scientific, strategic advisor for Quantum Health, and the Executive Advisory Council for California Lutheran University's School of Management. He received his undergraduate degree from Harvard College and medical degree from University of California, San Francisco, and he is board certified in Internal Medicine.
About City of Hope 
City of Hope is an independent research and treatment center for cancer, diabetes and other life-threatening diseases. Designated as one of only 49 comprehensive cancer centers, the highest recognition bestowed by the National Cancer Institute, City of Hope is also a founding member of the National Comprehensive Cancer Network, with research and treatment protocols that advance care throughout the world. City of Hope is located in Duarte, California, just northeast of Los Angeles, with locationsthroughout Southern California. It is ranked as one of "America's Best Hospitals" in cancer by U.S. News & World Report. Founded in 1913, City of Hope is a pioneer in the fields of bone marrow transplantation, diabetes and numerous breakthrough cancer drugs based on 
Medical Travel Today (MTT): What was the impetus for entering the employer marketplace and how are you addressing the challenges?
Harlan Levine, M.D. (HL): City of Hope has been around for over 100 years. We are a National Cancer Institute (NCI) designated comprehensive cancer center, and for the last 50 years, our clinical focus has been on the care of the cancer patient. As you probably know, our doctors partner with scientists to transform laboratorybreakthroughs into treatments that outsmart cancer, diabetes and other life-threatening diseases. In the area of cancer, we've been at the forefront of diagnosis and treatment innovations.
It is a bit of a journey as to how we got to the employer. We started as an academic center and ten years ago, our emphasis was caring for patients that had the most complex forms of cancer here at our campus in Southern California.
Over the last 7-10 years, we began developing strategies to help more people and serve more communities no matter where they live. We've gone from our one physical location in Duarte to a network of 31 sites that include the comprehensive cancer center and 30 community cancer centers throughout Southern California and strategies to offer virtual care through second opinion programs or case consultations regardless of geography.
As part of this transformation, we doubled the number of new patients every year from where we were five years ago. We have been able to deliver an integrated, comprehensive, patient-centered approach to cancer for those people who need to come to a tertiary center and for those that are appropriate to access care for in their local community.
The field of cancer is changing so quickly and becoming more complex. In fact, it is more challenging for the cancer patient today than it was historically because there are so many choices.
It is very challenging for a practicing oncologist who is seeing 20 – 30 patients a day to keep up with all of the changes happening within cancer care. What used to be 7 – 10 common different cancer types has grown to hundreds of different cancer classifications.
With this changing landscape, we started look for a partner in trying to improve cancer care across the country. That search immediately led us to the employers.
Employers offer benefits to about 170 million Americans. They are uniquely positioned in that they care about affordability — but they also care about the health of their workforce and the employee experience. They want to do the right thing and to make sure their employees get high quality care. Furthermore, they fully recognize that the patient experience is really important for the entire family and can have an impact on workplace productivity.
Given our mission of patient-holistic approach to cancer care, and the fact that many employers also take a holistic view of the cancer patient or the cancer family, employers were a natural partner for us.
We set out to design programs that were specifically intended to serve the needs of an employer that was trying to serve the needs of a workforce.
MTT: That is a very thoughtful analysis of what you are doing and very much appreciated. Were you looking at the large, small, mid-sized employers or all of the above?
HL: We are looking at the employer space broadly.
We partner with local employers and raise awareness of cancer prevention, wellness, in general, and the importance of advanced cancer care.
However, we recognize that the larger employers, those with a large regional or multi-state presence, are the ones that are driving the innovation in health benefits. When we started to ask how we can help patients nationally, we were focusing on the larger employer.
MTT: How did you get connected with the Pacific Business Group and with Health Designs Plus?
HL: The main driver of the relationship is that the Pacific Business Group wanted to venture into oncology. We got involved in the RFP process and responded to that request.
We were able to go through the stages of their assessment and a deeper on-site evaluation. Eventually we were selected as their first oncology center in their Employer Center of Excellence program.
What we brought to the process was beyond being NCI- designated as a comprehensive cancer center and beyond being recognized as one of the top cancer centers in the country.
Quite frankly, it was beyond the expertise that we have in oncologic and robotic surgery and genomic medicine.
We brought an integrated patient care center model that was just as focused on the sophistication of our medicine as we are in providing support services to a patient.
When a patient has cancer, we recognize that the person is much more than just their disease. They are still a whole person functioning as part of a family and a community.
At City of Hope we have always invested in the psychosocial needs of the patient and the family.
In fact, if you visit us on campus, you'll see a sign that says, "There's no profit in curing the body if in the process we destroy the soul." That has been the ethos of City of Hope and serves as a differentiator in our process.
We recognize that although expertise is needed, cancer is a long journey. Patients need the convenience of receiving care in their community and the comfort of being close to their loved ones.
We proposed a model where patients would have access to the expertise –thought leaders in the field, leading edge clinical research, and the newest technology– but with a commitment to transition the patient back to their community where they can get additional care that does not require a Center of Excellence.
MTT: Does telemedicine play a role in that?
HL:Telemedicine does play a role in the ability to connect with patients — regardless of their location. It is fundamental to a better patient experience and, quite frankly, is going to be an expectation of good cancer care as one looks to the future.
We think that supportive services for patients are vital to the totality of quality patient outcomes.
It is not just about quantity of life, it is about quality of life, as well. A cancer patient is likely to experience the most stress they've ever had in their lifetime, as they deal with both the diagnosis and the treatment of cancer. They are typically employed and they're supporting a family — so there is a lot going on in a cancer patient's life…more than just treatment.
Patients need services that address nutrition, anxiety, education and patient empowerment. These aspects of care don't necessarily require traveling to a Center of Excellence or even the local oncologist.
We believe in connecting the patient with as many channels as we can, orienting care around their needs as opposed to expecting patients to travel. Overall, it makes for a better patient experience.
MTT: Does palliative care fit into your scenario and how do employers respond to that?
HL: Supportive services and palliative care have been signature programs within City of Hope.
We have recruited national and international leaders to head up our department and we have a reputation for being leaders in this area.
So the short answer is it has always been core to what we do. The Pacific Business Group on Health was looking for a program that didn't stop with diagnosis and treatment, but sought one that included recovery, palliation, pain control during therapy, and also survivorship.
As patients are living longer, there's a gap on how cancer survivors should be taking care of themselves. Whether it is cancer surveillance or healthy living to reduce their likelihood of recurrence, our program is a continuing source of whole patientcare to serve all of the physical, emotional as well as social needs.
Many employers are particularly interested in providing supportive care services to their employees facing cancer. I think they see this as a gap in the healthcare delivery system and are excited at the level of services that can and, frankly, should be available to patients coping with cancer or other serious illness.
MTT: What about the unintended consequences of controls on opioid prescribing – can you talk a little about that?
HL:The opioid crisis is a national problem that we as a society need to solve.
There are nuances and complexities when it comes to a cancer patient. We think symptom abatement is an important component of cancer treatment.
With cancer patients, when the pain is real, we must not have our doctors be concerned with ordering or prescribing appropriate therapy to control the pain. Our Government Affairs team members are working with regulators to highlight the distinction between the abuse of pain medication and appropriate use of pain medication, urging that we support access to the pain medications for a cancer patient who is truly in need.
MTT: How do social determinants of health (SDoH) impact not only the employer but the employee and the whole family?
HL: The literature is very clear that there is tremendous variation in outcomes for the cancer patient across the country. Some of that is driven by access to expertise and some of it is driven by the SDoH.
Socioeconomic status connects to healthy living behaviors and better access to health. Total comprehensive cancer care must address SDoH and the disparities of healthcare that exist across the country today.
In the near future, for example, it is likely that obesity will take the place of tobacco as the leading cause of cancer in this country. There is also emerging data to suggest that the likelihood of reoccurrence for certain types of breast cancer is meaningfully driven by diet and weight.
Any credible program in cancer care must take into account the behavioral aspects of care and SDoH. The program that we are bringing to market recognizes that there is variation in care.
We recognize the disparities in healthcare and that access is often driven by SDoH. For the employers, we are going to try and make access to expertise in a Center of Excellence available to all.
In some ways, they are democratizing expertise across their workforce. I believe this program and programs like it will go a long way in reducing disparities in healthcare, helping to bring to light the importance of SDoH.
MTT: I would think it would be difficult to find other centers that are replicating parallel tracks to what you are doing. Am I right in assuming that?
HL: I would say that our approach to addressing cancer care is unique in today's marketplace:
Number one: We are a top ranked NCI-designated cancer center that has created a program tailored to share its information across a broad network and is specifically designed to connect patients with the right information, diagnosis and treatment options through virtual technology regardless of geography. In other words, we are not centered on the notion that every cancer patient must travel to our center of excellence to receive care.
Number two: We feel our focus on the 'whole patient' is important to achieve the best outcomes so our supportive care services and palliative care go above and beyond typical cancer care centers.
Number three: Our commitment to not look at our four walls or our geographic footprint as the limits of reach to a patient's journey. We are making the commitment to support the transition of care back home and work with the local community oncology team for a smooth transition, continuity of care and continued access to expertise.
MTT: Do you get a lot of people coming to the City of Hope from outside of the US?
HL: We do.
We have a center for international medicine, and we find particularly with advanced cancer and hematologic oncology, we get a lot of medical tourism. With the newer treatments, we are seeing patients travel long distances because there are so few centers outside the US – and even in this country — that can deliver that advanced scope of cancer care.