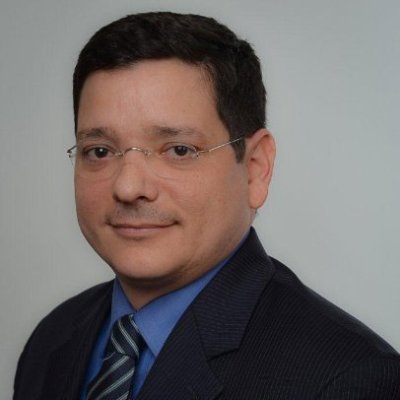 About Mario Anglada
Mario Anglada has over 23 years of experience developed at leading Healthcare companies such as Procter & Gamble, Johnson & Johnson, Nestle Health Science, Univision Communications and now leads Hoy Health LLC.
About Hoy Health
Hoy Health LLC, is a first-of-its-kind health-tech platform that provides a comprehensive and integrated bilingual healthcare support ecosystem to medically underserved patients offering solutions relative to medication access, medication adherence, tele-health and chronic condition management programs. Hoy Health's core businesses include HoyMEDS, a prescription medication discount program; HoyRX, a medication discount voucher program; HoyCCM, a clinical chronic condition management program and its direct to consumer retail counterpart HoyLIFE chronic condition management kit; and HoyDOC, a telemedicine program. Visit http://www.HoyHealth.com.
Medical Travel Today (MTT): Tell us how you got started in this venture.
Mario Anglada (MA): I have almost 25 years of experience in healthcare, with leadership roles in marketing and sales for all different types of products within the medical arena. During my career, I have worked in a variety of market segments including pharmaceutical, over-the-counter medications, medical devices, medical nutrition, drug distribution, pharmaceutical distribution, as well as telemedicine and healthcare products and services.
Over the years, I saw that while the U.S. population is rapidly increasing, within the Hispanic domestic population there were no concentrated solutions that focused on the needs of the Hispanic consumer from the perspective of culture and language.
We created Hoy Health to solve the needs of Hispanics, as well as other medically underserved populations across the United States. Our ultimate vision is to have a global company providing services worldwide.
MTT: Please describe the Hoy model, what makes it unique and its product and service offerings.
MA: Hoy has basic elements to all its products and services: all are directly billed and sold to the consumer. We built a platform that does not need a payment mechanism by a third party, which eliminated the need for insurance.
HoyRXallows anybody in the United States to utilize our purchase platform to buy medications for themselves or loved ones at a standardized pricing bracket of $10 to $40 in $5 increments. The system generates a voucher that is immediately emailed and available for use at 62,000 pharmacies throughout the country. The voucher is prepaid.
Consumers can purchase vouchers for their family members living in the U.S. or in Mexico, Guatemala, Honduras and El Salvador. Our team will transmit this purchase to our partners in each of those countries. The partner then delivers the medication that was pre-purchased for the family members within 24 hours of a purchase on our site in the United States.
HoyMEDSis a drug discount card. The card is free, and the consumer takes it along when paying for medication. The pharmacist will take the information on the discount card and will tell the consumer the discounted rate — up to 80 percent discount for cash pay pricing.
HoyDOCis our telemedicine platform offered to consumers and doctors. It is a free and complete medical record. Soon, this platform will allow consumers to have primary care consults with board certified bilingual physicians across our geographic footprint at a very low cost. Our projected consult cost is expected to be around $25, which allows the consumer to have access to a doctor 24/7 in either English or Spanish. Initially, it will be available in the United States and Central America at scale, but we plan to take this global.
MTT: What would you say are the unique features and benefits of the program? What sets you apart?
MA: I think the uniqueness of what we are doing is related to understanding what the consumer needs from the perspective of primary care medicine. We have modeled our products and services to be accessible without the need of a third-party payer.
Today, someone with insurance can get adequate primary care very effectively. The problem is that those who do not have insurance or are without the support of a third party are unable to engage with doctors.
Keep in mind that 90 percent of your life is dependent upon primary care — so our unique value proposition lies in taking products and services that historically were only available through an insured model and offering them directly to the consumer at a more affordable, low-cost.
MTT: Could you expand on how this addresses a global need?
MA: We chose primary care because the needs of a diabetic consumer in Kenya, Rwanda, Puerto Rico, Puerto Vallarta or the Bronx are the same. The primary care delivery model is typically the same – a face-to-face interaction with a healthcare professional and longer-term monitoring.
We sought to create products and services that not only supported products and services here in the United States, but also met the needs of anybody in the world. That's our mission: providing affordable and acceptable primary care to everybody, everywhere.
Our first phase is to utilize that affinity across international borders for consumers in the United States. Ultimately, once we have that established across the globe, our goal is to replicate the Hoy Health model of direct consumer purchases from our website, resale partners and support ecosystem in every country, worldwide. We want to take our U.S. model – in which the consumer buys on our platform from partners and then interacts directly with the primary care provider without the need for insurance – and replicate it in every country we enter.
MTT: Why now? Why hasn't this been done before? And how is this going to be received in the community?
MA: In the United States, there's been a separation of primary care from an institutional setting.
Historically, you went to your doctor's office in your community and that doctor was typically associated with a hospital system, hat hospital system and the doctor were your primary care providers.
Now, we're seeing new models of care that are more direct-to-consumer.
For example, telemedicine and virtual care are a reality, allowing the consumer and provider to consult directly from a variety of provider apps.
Another trend is that retailers have entered the primary care space and now provide services directly to the consumer.
Consumers embrace all of this.
We have started with the Hispanic community because historically, these consumers have been underserved in terms of their medication or healthcare needs.
I think about 17 percent of the population in the United States today is of Hispanic origin. When you look at the number of doctors that are Hispanic, we are only talking about seven percent of them being designated Hispanic. That's a big differential.
When you overlay on top of that the language barrier, those numbers get even smaller.
We are at the inflexion point where a tablet or a cell phone is available to most consumers across the country and internationally. This means consumers can have a telemedicine consult video, communicate with healthcare professionals at a distance, and access health information all from their devices and whenever it is most convenient for them.
MTT: Does your model accommodate resellers and channel partners?
MA: Absolutely. We have contracts in place with unions and plan sponsors, hospitals, retailers, benefits companies, and other intermediaries that are our conduits to the consumer marketplace.
The variety of scope of our channel partners are impressive – and we are always welcoming new collaborative opportunities.
As our investor community expands, and our footprint grows nationally and internationally, Hoy Health is destined for even greater success on a global level.