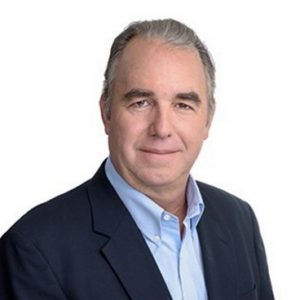 About Maurice Ferré MD, CEO of INSIGHTEC
Maurice R. Ferré MD is a serial entrepreneur in the medical technology sector. Currently, he is the CEO and Chairman of the Board of INSIGHTEC, an Israeli-based medical technology firm specializing in the development and commercialization of medical treatment platforms using MR-guided focused ultrasound (MRgFUS). Prior to INSIGHTEC, his most recent success was at as Chairman of the Board and CEO of MAKO Surgical Corp, a robotic orthopedic company that he co-founded in 2004. The company was IPO'd in 2008 and sold to Stryker Corp. for $1.65B in 2013.
Ferré received his Doctor of Medicine and Master of Public Health from Boston University in 1992. Ferré is currently active on the boards of Advamed, The Everglades Foundation, and Boston University. Ferré is based in Miami, FL.
About INSIGHTEC
INSIGHTEC is the world leader and innovator of MR-guided Focused Ultrasound (MRgFUS). The company's non-invasive platforms, Exablate and Exablate Neuro, are proven technology based on sound clinical evidence for treating essential tremor, painful bone metastases and uterine fibroids. The company is dedicated to improving patient lives by collaborating with physicians, medical institutions, academic researchers and regulatory bodies around the world.
For more information, please visit: www.insightec.com.
U.S. Domestic Medical Travel (USDMT):  Our readers will find your background, professional experience and involvement with INSIGHTEC very interesting.
Maurice Ferré (MF): My background has been serving in roles as an entrepreneur, founder and leader of medical technology companies with a focus on innovation. My goal is to be at the forefront of the next big medical technology trend and that is why I am leading INSIGHTEC today.
In 2004, I founded a transformational robotic surgical company called MAKO Surgical.  It was groundbreaking in the field of robotic arm-assisted surgery for knee and hip replacement procedures. I took the company public in 2008 and sold it to Stryker Corp. for $1.65 billion in 2013.
I had been serving as INSIGHTEC's Chairman of the Board while still at MAKO. After the sale of MAKO, I took on the CEO role at INSIGHTEC in December 2015. I wanted to be a part of the leadership of this company because it truly is transforming medical treatment as we know it today.
With continued innovations with focused ultrasound, particularly in the brain, INSIGHTEC is at the forefront of the shift towards incisionless procedures. This has the potential to change people's lives while reducing the cost burden on the healthcare system.
The company had successfully brought to market the Exable body system to treat uterine fibroids and pain palliation of bone metastases. Last year, the Exablate Neuro became the first FDA-approved focused ultrasound device to treat essential tremor.
Since taking over the helm at INSIGHTEC, the company has continued to focus on the brain – the last frontier that the medical field must conquer.
USDMT: I understand that you would like to discuss a new treatment option for Essential Tremor (ET). First, can you tell us a little about what ET is and how many Americans it affects?
MF: Essential Tremor, the most common movement disorder is ten times more common than Parkinson's disease.
It is a neurological condition that affects about 10 million Americans and often runs in families. ET causes involuntary shaking, especially in the hands. Over time, the shaking gets worse until it is nearly impossible to do daily, routine tasks, such as writing, drinking from a glass or tying shoelaces.
USDMT: And up until about a year ago, the only treatment options were daily medication and an open brain surgery, which is risky. Can you tell us about this new treatment that you are involved with?
MF: The standard of care for ET is medication, however, many patients experience side effects and it controls the tremor symptoms in only about 40 percent of patients. When medication no longer provides acceptable symptom control, some patients select to have invasive surgery.
Any time a physician makes an incision in the body, there are risks. Infection, for example, is a leading cause of hospital re-admission.
For medication resistant ET, radiofrequency (RF) thalamotomy, which requires inserting RF probes in the brain, was the standard of care for years. It was replaced by a procedure called deep brain stimulation (DBS).
This requires opening the skull to insert electrodes in the brain and a second surgery to insert a pacemaker-like device in the chest. There are risks, such as bleeding and infection.  Once implanted, ongoing adjustments and lifetime maintenance are required.
INSIGHTEC's MR-guided focused ultrasound technology enables a new generation of incisionless thalamotomy. High intensity sound waves are focused to treat deep in the brain without the need for a scalpel or opening of the skull. The treatment is guided by MR imaging.
The MRI aspect is important, because the neurosurgeon must have a way to see inside the brain and get feedback during the treatment, just as they would in open surgery.
The patient lies on the treatment bed with the head in a helmet device within the MRI. During the procedure, ultrasound waves pass through the skull and are focused on a specific target – the Vim of the thalamus – which controls tremor.
The temperature at the target rises high enough to create a small ablation, or burn. The result in most cases is an immediate reduction of the hand tremor. The patient is awake and aware throughout the procedure, and in most cases, goes home the same day.
 USDMT: Is this a treatment that has a faster recovery time compared to previous options?
MF: Deep brain stimulation requires two invasive interventions, recovery time, programming and often additional follow-up interventions.
With Exablate Neuro, patients can go home the same day of treatment. They are required to have a post-treatment evaluation with the neurosurgeon within a few days of treatment and then can return to their daily activities.
USDMT: Which hospitals in the U.S. have the technology to perform this treatment and where are these patients traveling to?
MF: Currently, Exablate Neuro is available at nine treatment centers in the U.S.: Brigham and Women's Hospital in Boston; Weill Cornell Medical College in New York City; Ohio State University in Columbus; University of Maryland School of Medicine in Baltimore; Stanford University Medical Center in Palo Alto, CA; Sperling Medical Group in Delray Beach, FL; University of Virginia Health System in Charlottesville, VA; Swedish Medical Center in Seattle, WA; and University of Pennsylvania Health System in Philadelphia.
We have seen patients traveling from all over the country to have this treatment. We've seen a great deal of interest from ET patients in states like Texas, Illinois, Georgia, Arizona – places where patients have to travel quite a distance to get treated. We are working diligently to bring this option to more patients across the country.
USDMT: Tell me where you are and what your focus is – is it direct to consumers?  Is it business to business?  How are you operating?
MF: Since gaining FDA-approval in the U.S. last July, our efforts have been on raising awareness of MR-guided focused ultrasound both within the medical and patient communities.
In the medical community, our focus is on neurologists, neurosurgeons, radiologists and movement disorder specialists. It's important that this community is aware of the safety and efficacy of the treatment and why it may be an option for their patients.
In parallel, we are executing direct-to-patient campaigns to raise awareness with patients. We've made great strides on both fronts.
USDMT: Are you currently only serving U.S. patients?
MF: We are a global company, with more than 35 treatment centers worldwide using our technology to treat patients with essential tremor. Medical centers currently treating patients with the Exablate Neuro are located in the USA, Canada, Israel, Italy, Spain, Switzerland, Korea and Japan.
USDMT: What is the rate of success of this treatment?
MF: In the multicenter pivotal clinical trial, the Clinical Rating Scale for Tremor (CRST) (composite score Part A and B) for the focused ultrasound group improved by 47 percent at three months, which was maintained at two months. We will be publishing the two-year results soon.
USDMT: How does your revenue model work and what fees are associated with this type of service?
MF: Our global sales model operates by selling capital equipment and disposables directly to the medical centers.
USDMT: Do patients make their own travel arrangements? 
MF: Yes, patients are expected to make their own travel arrangements to arrive at the treatment sites.
USDMT: Do you know of any competitors of INSIGHTEC?
MF: While there are several competitors in the focused ultrasound market for various clinical indications, INSIGHTEC is the only company with an FDA-approved MR-guided focused ultrasound device for brain applications.
USDMT: How many patients do you typically treat in a year?
MF: We are seeing an increase in patient treatments at all centers around the globe. In August, we reached a milestone of 1,000 patients treated for essential tremor.
Medical facilities are ramping up their MR-guided focused ultrasound service, and essential tremor patients are now being treated on a weekly basis at many sites.
USDMT: Where do you see the industry going from your perspective?
MF: MR-guided focused ultrasound is on a growth trajectory.
The overall trend in healthcare is moving towards less invasive treatments with patients spending less time in the hospital and quickly returning to living; focused ultrasound fits perfectly into that trend.
I see the next decade as "Breaking barriers to treatment in the brain." Technological advancements such as MR-guided focused ultrasound are going to radically change the way physicians treat patients with a range of neurological diseases
USDMT: Is there anything else you'd like to reiterate to our readers?
MF: I am fascinated that the healthcare market now views the patient as a consumer.
This is evident as we see the growth of medical travel and tourism. I certainly saw this years ago in the robotic surgery market with MAKO, and we are now seeing this with focused ultrasound.
Patients are more involved in exploring their treatment options than ever before. They are going online, doing their own research and finding new treatment options that aren't available in their city or even in their state, and they are willing to travel long distances to get it.
We've heard countless stories of ET patients, or their caregivers or loved ones, who've found out about focused ultrasound by searching the Internet and getting in touch directly with a treatment center. This makes it even more imperative for medical facilities to keep on top of cutting-edge technologies, as they can become a significant draw for the local, national, and even international patient populations.
EDITOR NOTE: If you'd like to include some videos of the treatment, here are a few links to YouTube videos that show how the treatment works:
https://www.youtube.com/watch?v=vVLc6lYbLI0
https://www.youtube.com/watch?v=7fwP_3E_Udo
https://www.youtube.com/watch?v=CqBx-JktKg4&t=2s
https://www.youtube.com/watch?v=6BR94G5tRLY