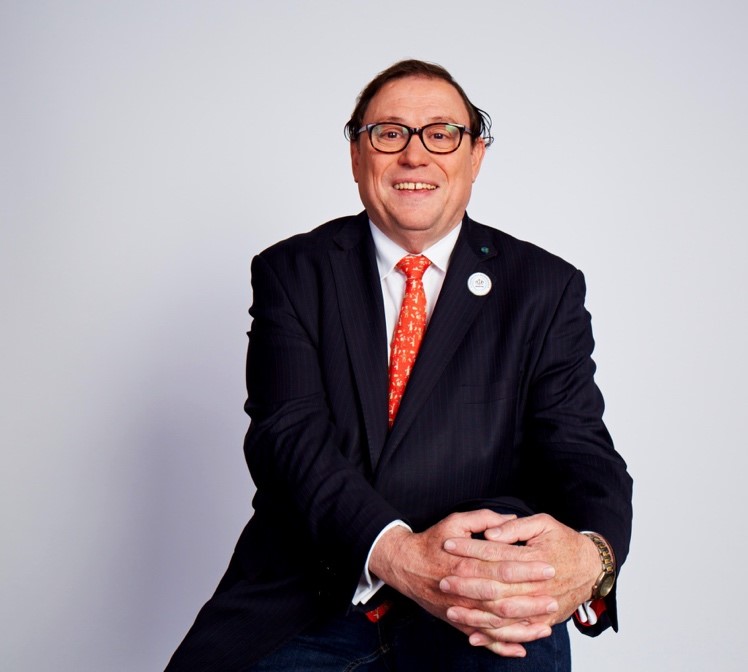 About Paul Grundy
Paul, known as the "godfather" of the Patient Centered Medical Home movement and member of the Institute of Medicine, joins us from IBM where as Chief Medical Officer for IBM's Healthcare and Life Sciences Industry where he developed and executed strategies on transformation initiatives in the healthcare industry. Paul currently serves as a director of the ACGME, the body responsible for accrediting graduate medical training programs.
Paul is the founding President of the Patient-Centered Primary Care Collaborative, an organization dedicated to advancing a new primary-care model, called the patient-centered medical home; he was also fundamental in creating it in early 2006. Paul is a retired senior diplomat with the rank of Minister Consular U.S. State Department and was Medical Director for the International SOS and Adventist Health. Among a number of recognitions and awards, Paul won the NCQA national quality award for 2012 and the American College of Occupational Environmental Medicine 2013 Sappington Memorial Award.
Paul is also an adjunct professor at the University of Utah Department of Family and Preventive Medicine and at University of California San Francisco Department of Family and Community Medicine. He attended medical school at the University of California San Francisco and earned his Master's Degree in Public Health at the University of California Berkeley. You can read more about Paul and access his publications here.
About HealthTeamWorks
HealthTeamWorks is a well-respected leader in practice transformation. Our solutions are based on insights and knowledge drawn from our more than 20 years of experience working with health teams, and informed by the advanced healthcare and business backgrounds of our accomplished staff. Our approach creates sustainable improvements in organizations on their journey from volume-to-value.
HealthTeamWorks recognizes the significant and important investment in moving toward a truly value-based delivery system. We partner with organizations to achieve comprehensive patient-centered care, including cultural and leadership transformation, staff and patient engagement, quality improvement and health information technology support.
Regardless of your end goal as a network on the volume-value continuum, HealthTeamWorks can provide you a comprehensive view of your current state; knowing that a clear path going forward creates a significant advantage in strategic planning and implementation. We credit our successes to our experience, our team of experts, and our focus on collaboration; whether we are collaborating with our clients or partners, we believe that these partnerships are key to a sustainable transformation.
Medical Travel Today (MTT):  You are an iconic legend in healthcare.  Tell us how you landed at Health Team Works and your role.
Paul Grundy (PG):  I spent quite a few years interfacing with health and foreign policy leaders and ended up spending a couple of years doing occupational medicine in Pennsylvania. Bert Miuccio was my boss at Advantage Health System, and he was interested in doing something significant. So, I pulled him in, and he became the CEO of Health Team Works. I work closely with him to help practices transform.
We've been doing a lot of work helping medical practices, physician organizations and integrated delivery networks (IDNs) improve their performance in delivering value-based services. For more than 20 years, our subject matter experts and service solutions have helped providers improve clinical quality outcomes, patient experience, and provider vitality, while reducing the escalation in per capita cost of medical care.
We now have a core team of folks who have real expertise and can help people develop physician leadership and team building.
MTT: I was hoping to get your take on the medical travel industry because you've had so much background not only on the medical home perspective but also from so many other perspectives as well. 
PG:  I am a huge supporter of medical travel. I think there are places that deliver amazing value.  In fact, in my travels around the world the best hospital that I have encountered is Bumrungrad in Thailand.
MTT: Tell us more about your international healthcare experiences.
PG:  I was just in a constituency for a Member of Parliament last night in the very center of Ireland.
There was a fascinating conversation about the amazing care they got at this hospital in Spain – and at an incredibly low cost.
By the way, the Irish government reimburses the cost of care for whichever is less, in Ireland or the other country. Most of the time if you go to central or southern Europe, the cost is cheaper than in Ireland, so they get their cost completely covered for the cost of the procedure.
MTT: Would you say there is any appetite for Americans to be traveling abroad?  Or should they stay in the United States?
PG:  There's more than an appetite for it.  I think it was six years ago that the amount of money spent on medical travel exceeded significantly compared to what comes in.
MTT: Where would you recommend medical travelers go?  And how can employers get involved in this?
PG:   Many large employers have populations of people that would have no problem traveling outside of the US for their care.  I suppose you could think of medical travel internally as well.
You can get an amazing level of care for one-fifth the price in India or Thailand or a private hospital in Spain, Costa Rica or Mexico.
It is robust primary care and total management of care that is vital. Somebody must be there to follow up with you.  If you have something done outside the US, you can get follow-up at home.
Most companies contract with a healthcare plan to create a network, however, and the vested interests just aren't aligned.
MTT: Are you familiar with the NASH program in Cancun?  It's a new program where the orthopedic surgeons and other providers are providing pre- and post-care in the United States – American doctors perform the surgery in Cancun because it is less expensive, and the pre- and post-care continuity is in the US. 
PG:I think that's an exciting development, I like that idea a lot.
MTT: If you had to give any advice to any of these hospitals and providers that want to attract American US employers and their work forces, should they be marketing to the patient-centered medical homes for referrals? 
PG:  I think so.  I think that would be a good place to have a conversation and a collaboration for care.
In a medical home environment, where you really provide a much more robust follow-up and management of care, it would be much safer to get your care externally if it was integrated into one of those models where you had a detailed plan and a detailed follow-up. I think it would be an interesting model.
MTT: What constitutes the best care?
PG:  I think it would be worth exploring and perhaps doing a webinar about what I would define as the best care anywhere integrated into a medical home model.
What's fascinating in Ireland is that they are now sending folks out into the periphery to understand where they can refer their patients to get care.  This is a result of the long waiting list and the complexity of getting care in Ireland.
They can send somebody across the border to a private hospital in Spain, get it done tomorrow and the Irish government will pay for it. They are trying to create feelers into that market, so they can provide a service for their patients.
Physicians are really frustrated when their patients, who maybe need cataract surgery or a hip replacement, have to wait three years.
Within the European Union, the laws provide access for residents to go to Spain and have their hip surgery done there, hang out on the beach and have everything covered except for the travel. It's great.
MTT: Do you think Health Team Works will play any role in medical travel?
PG:  I honestly don't think so.
Health Team Works is 25 employees and they pretty much are focused on practice transformation and primary care.  I don't know if they would have a significant role in medical travel, but I think PCC might be a good place to discuss how your integrative medical home would be the best care anywhere in the world.
Having lived much of my life outside of the US, I could tell you that there are places where the care delivery and value proposition are a whole lot better than in the US.
MTT: I have been hearing that, but I think that convincing people to travel to Thailand or India is a big stretch. 
PG:  I think most people want to have care that's recommended by their primary care doctor in the hospital that they know and have used.