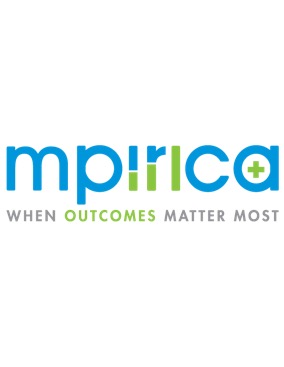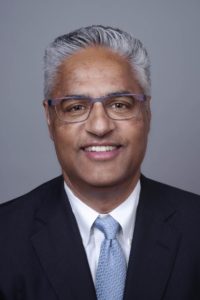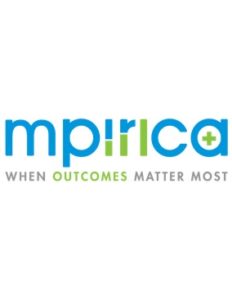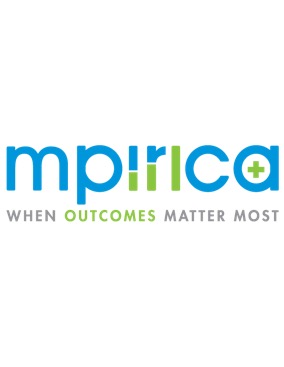 About Shakil Haroon
Shakil Haroon is Founder and CEO of MPIRICA Health, a Seattle-based digital health startup. Shakil started MPIRICA with a vision to give healthcare consumers a simple and transparent insight into the surgery quality of doctors and hospitals, while creating a successful business model aligning patient, payer and provider interests. Shakil is a successful software and internet technology veteran who has spent over half of his career leading teams from "back of the napkin" ideas, through growth and acquisition stages. Shakil also spent over a decade as a business development leader for both Microsoft and Intel.
About MPIRICA Health
MPIRICA Health was founded to demystify healthcare quality transparency for patients and payers with an intuitive measurement of surgeon and hospital outcomes. The MPIRICA Quality Score is a rigorously risk-adjusted metric based on past medical performance, across hundreds of surgical procedures. This "FICO score for surgery" helps direct patients to high-quality providers, while the software platform allows payers to pinpoint the most cost-efficient providers in any location nationwide. Find information about MPIRICA Health on Twitter, LinkedIn or at www.mpirica.com.
US Domestic Medical Travel (USDMT): Could you provide our readers with some background information about yourself and your company?
Shakil Haroon (SH): In 2014, I tried to identify which hospital a family member should go to for a specific surgery and quickly realized that easy-to-understand and trustworthy quality information that covered U.S. hospital history of delivering successful outcomes at the procedure level was not readily available.
My background is in early stage, VC backed software startups, as well as enterprise technology company sales. By combining my skillset with a team of innovative, driven professionals, we built the MPIRICA Quality Score to give Americans access to accurate and specific quality measures.
USDMT:  Tell me where you are and what your focus is – is it direct to consumers?  Is it business to business?  How are you operating?
SH: Our focus is both direct to consumers and business to business. We work with patients who are in need of surgery, along with their doctors, who deserve easy, actionable quality outcome transparency at the procedure level. We work with businesses where medical quality transparency has been a noticeably missing component, especially service providers and software companies that serve health plans and self-insured employers. We also work with surgeon groups who have adopted the score for benchmarking and quality control.
USDMT:  And how are you doing that and what employers are you working with?
SH: People aren't actively looking for this level of information right now, because, for many, they don't know that outcomes-based scores of surgeons and hospitals at the surgery level exists. We're working to raise awareness with employers (especially through benefits consultants), managed care organizations (such as Medicare Advantage plans and population health companies), patients and their loved ones, as well as hospitals and surgeons.
USDMT:  How many patients do you typically treat in a year?
SH: MPIRICA does not treat patients directly. We offer information, by way of our outcomes-based quality scores, to patients and decision makers as they consider surgery providers. We've analyzed 123,465 surgeons and 4,914 hospitals across 864 surgical procedures.
USDMT:  Which procedures are most popular?
SH: Orthopedics are the most common procedures, specifically knee and hip replacement surgeries. Many people wouldn't expect this, but many times the same hospital or surgeon who performs both knee and hip surgeries has a different quality score for each.
USDMT: What regions does your model serve?
SH: MPIRICA Quality Scores are available across the nation, although the goal of the Quality Score is to showcase that patients don't need to travel a significant distance to receive excellent surgical care – they just need to know how to determine which of the hospitals and surgeons in their region have the best outcomes for a specific surgery.
USDMT:  Do patients make their own travel arrangements?
SH: Yes, although, we want to restate that patients do not necessarily have to travel long distances for quality surgeries.
USDMT:  What aspect of this platform has the biggest impact?
SH: The concept behind the MPIRICA Quality Score – meaning the fact that patients can now select a surgeon based on how they performed in the past at each surgery – will revolutionize the way patients and payers in the U.S. approach healthcare decision-making.
USDMT:  What size employers do you work with?
SH: While any size employer can (and should) help their employees receive high quality care, it is the larger employers who see more of a financial impact. Surgeries can be expensive, and low-quality and inefficient providers drive costs even higher. So, it is in a self-insured employer's best interest to encourage workers to seek care from the highest quality, most efficient hospitals and surgeons.
USDMT:  How does your revenue model work?
SH: The MPIRICA Quality Score, as well as efficiency measures, are applicable to multiple segments in healthcare, including payers, managed care companies, population health vendors, consultants, primary care physicians, patients, and others. We sell access to our platform, API and data through directory and distribution subscriptions.
USDMT:  What costs are associated with this type of service?
SH: Currently the public can, for free, search and retrieve thousands of hospital scores across 44 procedures on our website at www.mpirica.com. A subscription is required to access all 864 procedures for hospitals as well as all of our surgeon quality scores. The price varies based on how the information is being accessed, how many procedures are included, and the number of geographic regions.
USDMT:  How do you assess quality from one doctor to another?
SH: The MPIRICA Quality Score is based on a quantitative methodology that has been developed over the course of almost 30 years. It is a scientifically rigorous apples-to-apples comparison of outcomes from facilities and physicians. There are multiple factors upon which the score is based, which are objective data reported by hospitals including in-patient mortality and complications, as well as readmissions, ER visits and mortality for 90 days after discharge.
USDMT:  Do you know of any competitors? What sets MPIRICA Health apart?
SH: Other ratings often score only at the hospital level, and often base scores on subjective data – like patient satisfaction reviews, hospital surveys, or peer-rating systems. But when it comes to surgery, outcomes matter most. While some do use outcomes data, we are the only scoring system to present an easy-to-understand single number that is outcomes-based, risk-adjusted, and offered at the surgeon and procedure level. In addition, we have introduced an efficiency metric for payers that is especially effective in identifying the highest-value providers. Equally important, our methodology allows payers to identify high quality hospitals who deliver cost-efficient, patient-appropriate care.
USDMT:  How many patients have taken advantage of this platform to date?
SH: With a large percentage of our scores offered for free, we can only estimate the number of patients we have served based on our cloud platform data; our estimate runs into the tens of thousands.
USDMT:  Does this platform support the advancement of medical tourism? How?
SH: This platform equips patients with objective data to help them determine which surgeon they want to trust with their life. Some people are willing to travel for the highest scoring surgeons and hospitals in the US, but unknown to them, most have excellent providers in their own backyard.
USDMT:  What is your rate of success? Why do you think it is so successful?
SH: Our scoring methodology is entirely based on objective measures of actual medical outcomes supported by real data. This means the MPIRICA Quality Score is grounded in fact, not opinion, making this sounder than competitors.
USDMT:  What changes do you expect to see in the future of the medical tourism industry?
SH: As patients become more empowered with data to make healthcare decisions, we expect that U.S. citizens will increasingly choose surgeons closer to home with higher outcomes scores, and people living outside of the U.S. will increasingly travel to our country to receive high quality care from surgeons with good outcomes.
USDMT:  Where do you see the industry going from your perspective?
SH: We believe that this type of insight and transparency into hospital and surgeon outcomes history will encourage providers to give the best quality care available, and we expect that outcomes across the medical industry will improve. We also see payers, who have until now configured provider networks to maximize access to care, re-configuring networks around demonstrated provider quality and cost-efficiency
USDMT:  Is there anything else you'd like to share with our readers?
SH: Choosing a surgeon is a life or death decision and is exorbitantly expensive. It's vital that patients have insight into the past performance records of surgeons, so they can make informed decisions when it comes to the healthcare of themselves and their loves ones. And for payers, it is important to be able to spot the difference between appropriate care and waste or abuse. We're working hard to make sure consumers and payers in the U.S. are aware that they have access to this type of data through MPIRICA.