PRESS RELEASE: FRIENDS AND FAMILY OF WEST CALDWELL FIREFIGHTER, TIM ZYLA, ISSUE DESPERATE PLEA FOR LIFE-SAVING KIDNEY DONOR AS WIFE/DONOR MATCH TAKES ILL
 WIFE ANN MARIE IS DONOR MATCH BUT NOW ELIMINATED WITH ONSET OF LIFE-THREATENING ILLNESS
 FAIRFIELD, NJ – Tim Zyla, former chief and member of the Fairfield, NJ Fire Department and a current member of the West Caldwell Fire Department, is facing the fight of his life. Tim, his wife, Ann Marie, and their three children have resided in Fairfield, NJ for the past 28 years. Tim suffers with Polycystic Kidney Disease (PKD), a genetic, life-threatening disease that causes the kidneys to lose function over time, and he is now forced to secure a donor kidney in the next few months — or deal with the deadly consequences.
Unfortunately, Ann Marie, who is a donor match and was standing by as his donor, experienced her own life-threatening illness last month: Bilateral vertebral artery dissection (VAD) that required hospitalization and specialized care to avoid a stroke or heart attack and eliminated her as a donor. Ann Marie had been undergoing extensive testing and psychological counseling to prepare for the kidney donation that would have saved her husband's life. Now, she and her family are grappling with an unexpected and crushing blow that has left them in a desperate situation.
"The waiting time for a kidney donor match is five years – and we just don't have the luxury of time," says Ann Marie. "Tim's numbers are at dangerous levels and we are panicking. I thought I could serve as his lifesaver, but my health condition simply rules out that possibility."
Other potential relative-donors are also ineligible. Tim's son, Brandon, suffers from the same condition as his father and will eventually require a kidney donation from his siblings. Because of their shared genetics, Tim's siblings have also been ruled out as possible donors.
Joseph Carabello, a family friend, says, "We hope and pray that this plea and social media campaign will reach people who may be willing to see if they are a match or know someone who can step forward. You or someone you know could save Tim's life."
To view the press release, click here.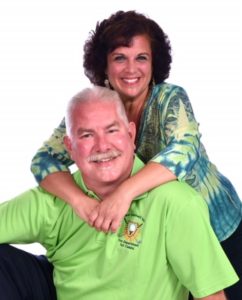 Please share this story with the hashtags: #TeamTim #TeamTimZyla
Media Contact:
CPR Communications
Brittany Tedesco
201.641.1911 X 14
btedesco@cpronline.com
Epidemic Of Health Care Waste: From $1,877 Ear Piercing To ICU Overuse
NPR.org – Two years ago, Margaret O'Neill brought her 5-year-old daughter to Children's Hospital Colorado because the band of tissue that connected her tongue to the floor of her mouth was too tight. The condition, called being literally "tongue-tied," made it hard for the girl to make "th" sounds.
To view the original article in its entirety, click here.
Healthcare prices hard to find online
reuters.com – Consumers who search online for prices of common medical procedures may be disappointed by what they find, a U.S. study suggests.
To view the original article in its entirety, click here.
CDC Issues Updated Guidance for Infants Born to Mothers with Possible Zika Infection During Pregnancy
Contagionlive.com – In a new Morbidity and Mortality Weekly Report, the Centers for Disease Control and Prevention (CDC) released updated interim clinical guidance designed to help healthcare providers as they care for infants who were born to mothers with potential Zika virus infection while pregnant.  In August 2017, the CDC, in collaboration with the American Academy of Pediatrics as well as the American College of Obstetricians and Gynecologists, hosted a meeting where clinical experts presented emerging evidence in the realm of Zika virus.
To view the original article in its entirety, click here.
San Diego hospitals give medical tourism a try
Fiercehealthcare.com – Four major San Diego hospitals have partnered with regional tourism and business leaders to launch an initiative aimed at boosting medical tourism. UC San Diego Health System, Sharp Healthcare, Scripps Health and Rady Children's Hospital are all participants in the project, dubbed DestinationCare San Diego, which launched last week. A website offers details on services available at all four hospitals and travel planning assistance for people who may want to visit the city for healthcare.
To view the original article in its entirety, click here.
Survey report reveals how patients believe providers can drive better outcomes
Managedhealthcareexecutive.com – Many patients and providers believe disappointing outcomes underscore a need for quality improvement, according to a pair of studies. A report on the two studies, "Examining Care Quality," from West, a provider of technology-driven communications, also reveals that providers have opportunities to increase their focus on prevention and wellness, and that by doing so they may be able to more actively engage patients and drive them to adopt healthy behaviors and participate in activities that would improve their health.
To view the original article in its entirety, click here.