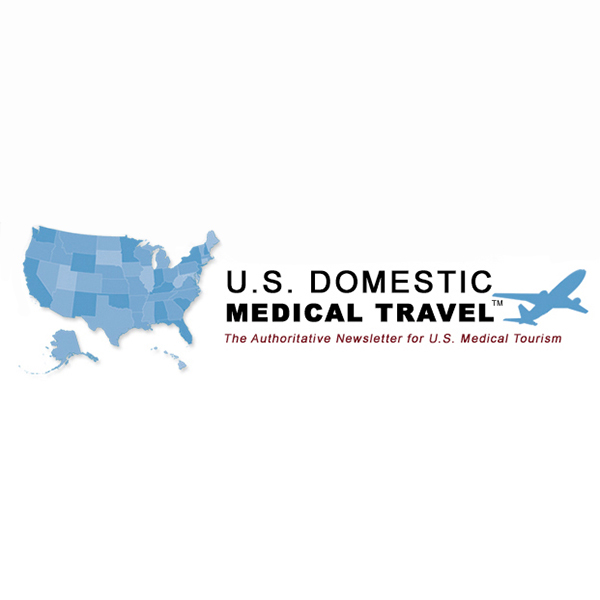 Dear Colleagues:
There's multiple reasons why individuals are traveling for specialized diagnostics.  We learned about one leading opportunity from a serial entrepreneur in the medical technology sector, Maurice Ferré, MD, CEO, INSIGHTEC.  In this exclusive interview, he shares the success of INIGHTEC's MR-guided Focused Ultrasound (MRgFUS).
Discover INSIGHTEC's main goal:  Innovation.  With non-invasive platforms, Exablate and Exablate Neuro, the company is dedicated to treating essential tremor, painful bone metastases and uterine fibroids.
This issue brings you an exciting announcement from DoctorGlobe, America's first and only domestic online hospital-shopping platform, unveiling an innovative surgery case-management tool named "Surgerate". We get a look inside growing LEP patient population, language patterns in the U.S., the unique needs diverse language brings to healthcare, and how remote interpreting is changing the scope of language access in healthcare.
We also bring you the race to deliver a vital radioactive isotope that could detect cancer, how San Diego is getting into the game of medical tourism, why specialists are in short supply, and why UnitedHealth has its eye on South America.
From time to time, we learn about new opportunities for hospitals worldwide to enhance Revenue Cycle Management (RCM). EFFY Healthcare, an efficiency platform that overlays existing systems to help healthcare organizations compare massive amounts of data across their total enterprise, detect exceptions and problems, and guide interventions to improve efficiency, provides RAID Healthcare actionable analytics, a solution that effectively addresses claim denials and revenue leakage to improve RCM throughout the enterprise. We will be sending you more information soon.
Tell us:
What distinguishes your service offering in terms of cost, patient experience and satisfaction, outcomes, or other quality indicators.
Send us your descriptor, including photos or charts, and we will evaluate for publication in this newsletter.
"Rising health insurance premiums, lack of transparency and increased awareness of how varied medical costs and quality vary dramatically between hospitals and across regions, have pushed consumers right into the arms of international and domestic medical travel. The growing industry provides the perfect solution for patients to receive the high-quality, cost-effective care that they need AND rightfully deserve!" – Laura Carabello, Executive Editor and Publisher, Medical Travel Today and U.S. Domestic Medical Travel.
Thank you for your interest in this exciting, growing market space. We welcome your comments and/or editorial contributions, which can be sent directly to: editor@USDomesticMedicalTravel.com.
Laura Carabello
Editor and Publisher