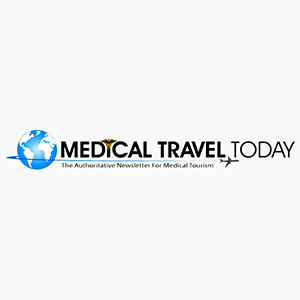 Dear Colleagues,
This month our spotlight interview highlights Anna Reynolds, Patient Coordinator, Renew Bariatrics, Inc., a medical tourism company focusing on weight-loss surgery partnering with leading bariatric surgeons, surgical facilities, and hospitals to provide transparent and all-inclusive packages for patients in Mexico.
We're also bringing our readers information about how video remote interpretation (VRI) is changing the healthcare industry, how stem cells have the power to regenerate damaged teeth, what you need to know before getting dental work in Mexico and the removal of mental health illness exclusions by travel insurance providers.
Please let us know your perspectives on emerging partnerships between U.S. Centers of Excellence and hospitals outside the United States – there's a lot activity among US-based institutions and hospitals around the world.  New relationships or collaborative opportunities for knowledge transfer and patient referrals are all on the agenda. Please be in touch!  
I am also proud to announce that I will be a featured speaker during the upcoming SIIA International Conference in Monterrey, Mexico April 17-19, 2018. This is an event set to highlight self-insurance business development and partnership opportunities in Latin America. I look forward to reporting my experience at SIIA's Interactional Conference to you.
Laura Carabello
Executive Editor and Publisher
Medical Travel Today
lcarabello@cpronline.com
https://twitter.com/MTT_eNews
http://twitter.com/CPR_Comm