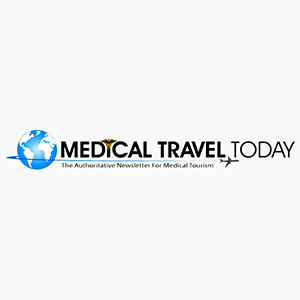 Dear Colleagues,
In this issue, please take the opportunity to meet Paul Grundy, MD, known as the "godfather" of the Patient Centered Medical Home movement. Paul is the global director of Healthcare Transformation, HealthTeamWorks. HealthTeamWorks is a nationally recognized provider of healthcare quality improvement services that achieves measurable impact through systems redesign and transformation at the medical practice, community and healthcare systems levels.
In this exclusive interview, we learn how hospitals and providers should be marketing to the patient-centered medical homes for referrals. We also share some recommendations on where medical travelers should go.
This issue also brings you news on:
Mosquitoes that carry zika could bring deadlier yellow fever this year
UPMC acquires hospital in Ireland, assumes full ownership of its cancer clinic
Three big reasons U.S. healthcare spending outpaces other high-income countries
Staying 'Maayo' in Cebu
You will also read about United Healthcare's value-based care program for knee, hip and spine procedures and how it demonstrates improved health outcome and reduces costs.  Also see that Cigna was named to the 2018 Corporate Responsibility Magazine (CR Magazine)100 Best Corporate Citizens List for the fourth consecutive year!
Laura Carabello
Executive Editor and Publisher
Medical Travel Today
lcarabello@cpronline.com
https://twitter.com/MTT_eNews
http://twitter.com/CPR_Comm