Why Should You Travel for Hip Surgery?
Guest Post By: Jennifer Dawson, editor, Defend Your Health
Hip injuries are surprisingly common, particularly in older people, but they are also a common sports injury. Osteoporosis in older adults is caused by the weakening of the bones and decrease in bone density. To help prevent this disease and to reduce tightness in the muscles surrounding the hips, you can try some of the following exercises:
Half kneeling hip flexor stretch
Kneeling hip flexor stretch
Seated straddle stretch
Extended side squat
Butterfly stretch
According to the CDC, more than 95% of hip injuries are the result of falls, particularly in the elderly. As a result, there may be a particularly long wait to see a specialist if you require surgery. Traveling for hip surgery may be a better option for a quicker solution and cost-effective diagnosis, with surgery providing a better quality of life thereafter. In the meantime, take a look at some useful hip stretches and exercises to help prevent further issues.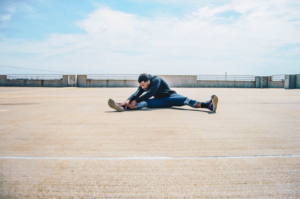 9 Stem Cell Breakthroughs That Were Once A Distant Possibility
Guest Post By: Guneet Bhatia, Freelance Medical Content Manager
Stem cell therapy has been in use since the early 1950s. However, several advancements have taken place since the development of this novel technology and its use as a regenerative medicine.
The ultimate objective of regenerative medicine is to restore the normal functioning of the human cells, tissues, and organs affected by a disease or a condition. It involves replacement, manipulation, and regeneration of human cells, tissues, and organs for the betterment of human health.
With the discovery of autologous stem cells, it is clear that stem cells research will continue to change the future of regenerative medicine by leaps and bounds every year. The autologous stem cells are undifferentiated cells that can be retrieved from the body of the patient and used to treat diseases and conditions that were once only manageable, but not completely treatable. This includes chronic obstructive pulmonary disease (COPD), which is third leading cause of death in the United States.
Here is an account of advancements made in the field of stem cells research and some of the major breakthrough achieved in the last few years.
#1 Multiple Sclerosis Remission
Millions of people around the world have multiple sclerosis (MS). It is an autoimmune disorder that may also affect the ability of the sufferer to walk. Thanks to advances in stem cells therapy, patients with MS can now regain their ability to walk.
The researchers believe that extraction of hematopoietic cells from the bone marrow of the MS patients and the replacement of immune cells with the collected cells could be a one-time job. However, it may help provide lifetime remission from this disease.
What's more, it is now possible to stop the progression of MS in patients through a combination of immunosuppression and stem cell therapy.
#2 Cardiac Cells Regeneration
The development of functional cardiac cells from stem cells is no longer a complex process involving precisely timed activation of several hundred genes and molecular pathways. A team of researchers has now simplified this process in a way that the final outcome can be achieved by turning off just a single gene.
The simplification of the process is expected to make it easier for clinicians to repair cardiac muscle cells called cardiomyocytes when they are damaged due to a heart attack.
#3 Blindness Treatment
Stargardt's macular dystrophy and age-related macular degeneration are the two leading causes of blindness in children and the elderly. Millions of people suffer from blindness because of these two conditions and the treatment options are limited.
It has been a little over a year that a team of Japanese scientists discovered the technique to create complete retinas from human stem cells. The team did apply this technique successfully in mice. Bone marrow stem cell treatment is nonetheless an effective technique for the treatment of blindness that may help with drastic vision improvement in patients with macular degeneration.
#4 Sense of Smell Restoration
The correlation between aging and loss of smell has been known for years but there is nothing that can be done about it. Loss of smell can be a result of aging, illness, injury, or medications. It may drastically reduce the quality of life in older adults and also put the safety and health of the individual at risk.
A team of researchers at Tufts University were able to regenerate adult stem cells in mice to restore the sense of smell in mice with injured nasal tissue. The technique used by the researchers has the potential to restore not only the natural sense of smell but has implications for many other types of conditions associated with tissue degeneration resulting due to aging.
#5 Hearing Restoration
Did you ever wonder that one day it will actually be possible for clinicians to restore the sense of hearing in people through injection of stem cells? It was once a distant possibility, however, it could not be done with the help of latest stem cell technology.
A team of researchers from the Rutgers University has found a way to make the inner ear stem cells function as auditory neurons, resulting in the reversal of deafness. Even though the technique risks over-proliferation of stem cells, it has been proved that the novel technique can be used to make neurons.
#6 Blood Circulation Improvement in Affected Diabetics
People with diabetes may develop peripheral artery disease over their lifetime. This disease may restrict or reduce the flow of blood in patients, thus leading to circulation problems. This is a painful condition that may lead warrant a need for surgery and could ultimately lead to amputation of limbs.
Gone are the days when the circulation problems in such patients could not be treated. It has been scientifically researchers and proved that stem cells extracted from muscle tissue can actually be used to correct circulation problems in diabetics. Injection of stem cells triggers the development of new blood cells, thus restoring the circulation in and functioning of the affected limbs.
#7 Beta Cells Production in Diabetics
Beta cells in the pancreas secrete insulin, which is a hormone that regulates blood sugar levels in humans. More than 400 million people in the world have diabetes, which is characterized by higher than normal blood surge levels. It may occur when the beta cells do not produce enough insulin or they do not procedure insulin at all.
Researchers from the University of Copenhagen have discovered a way to increase the production of insulin in diabetics using stem cell technology. The research team successfully created insulin-producing beta cells from human stem cells, which may prove to be an effective technique for the treatment of diabetes.
#8 Mobility Restoration in Arthritis Patients
Rheumatoid arthritis is a common condition that affects 1 in every 100 individuals around the world. Even though it can be managed with the help of medications, nearly 40 percent of patients remain affected by it.
Stem cell treatment using adult human stem cells extracted from fat tissue can help treat rheumatoid arthritis while restoring mobility in the affected individuals. A research group known by the name REGEN-AR is currently working on different stem cell treatment modalities that can be used to relieve pain and restore mobility and rheumatoid arthritis patients.
#9 Balding Reversal
Age-related hair loss and balding are common in not only males but females as well. It is not a life-threatening condition, but it may harm the self-image of the affected individual by causing emotional and psychological damage.
Generation of new hair follicles has always been a difficult task to achieve. However, a team of researchers has now shown, in mice, that it is possible to trigger abundant hair growth through implantation of encapsulated stem cells. The hair follicles developed through this technique show mature characteristics and therefore, can help reverse male pattern baldness in the affected population.
PRESS RELEASE: MEDICAL CARE IN 2018: RING OUT THE BROKEN PROMISES AND BRING IN SOLUTIONS
By Marilyn M. Singleton, M.D., J.D.
Tuscon, AZ – The U.S. "health care system" continues to be a costly behemoth. Health care costs were the number one financial concern for 17 percent of families in 2017-the same level as it was in 2007 pre-Affordable Care Act era. And only 18 percent of those polled said the Affordable Care Act helped their family.
The ACA did not work as promised.
"If you like your health care plan, you can keep it." Unfortunately, health insurance companies canceled plans for 4.7 million people. Many insureds chose to have inexpensive, limited plans to cover major expenses. These plans however were not ACA-compliant as they did not contain the mandated 10 "essential health benefits" with no copays or deductibles. While many of these required "benefits" are medically useful, many (e.g., pediatric vision and oral care, maternity care, breast cancer genetic screening, mammograms, and female contraception) are superfluous for childless unmarried men.
"I'll also bring Democrats and Republicans together to provide every single American with affordable, available health care that reduces health care costs by $2,500 per family." Kumbaya? The ACA was passed in the dark of night with only Democrat votes. Affordable? Overall costs to the consumer have risen dramatically.
In 2008, the cost of the average employer-sponsored family plan was $12,680, with an employee share of $3,354. The 2016 cost topped out at $18,142 with a $5,277 employee cost. In the individual market, the biggest losers are those who earn a little too much to qualify for federal premium subsidies, particularly the self-employed in their 50s and 60s. For a bronze-level plan with a health savings account, a three-person family can pay $15,000 a year in premiums and paid out-of-pocket for the first $6,550 of medical expenses for each family member.
Moreover, many insurers have requested-and will likely receive-double-digit premium increases for 2018. Nationally, the increases between 2017 and 2018 for unsubsidized premiums for the lowest-cost bronze plan averaged 17 percent, the lowest-cost silver plan averaged 32 percent, and the lowest-cost gold plan averaged18 percent.
"We'll start by increasing competition in the insurance industry." That was a colossal failure. Overall, the number of insurers in the individual market has decreased since 2014. In 2017 UnitedHealth Group eliminated ACA Exchange plans in 31 of 34 states and Aetna remains in only four states. Humana and Aetna plan to exit all ACA Exchanges in 2018.
Agreed, some Americans gained health coverage. Medicaid and the Children's Health Insurance Program (CHIP) accounted for 14.5 million of the 20 million of newly covered. The 2014 cost per non-disabled adult and child enrollee was $3,955 and $2,602, respectively. Some 27.5 million people remain uninsured with cost cited as the main problem.
Further, being "covered" was meant to keep emergency departments (EDs) from being used as an alternative to primary care. But according to the federal Agency for Healthcare Research and Quality (AHRQ), the number of emergency department visits covered by Medicaid increased by 66.4 percent between 2006 and 2014, outpacing population growth by a factor of two, making Medicaid the leading payer for ED visits.
These data tell us we must have a serious conversation, not intellectually lazy political slogans, like "Repeal and Replace!" Instead of ruminating about how to modify the government's involvement in medical care, Congress and policymakers should ask how can we take better care of more patients and be open to all suggestions.
One successful model is direct primary care (DPC) mainly seen in solo and small medical practices. Here, patients pay a monthly fee (generally ranging $75 to $150) directly to the physician's office for 24/7 access, and in many cases, basic labs and medications, and steep discounts on radiology and pathology services. Also growing are direct pay specialty and surgical practices where the fees for the operating room, surgeon, and anesthesiologist are included in one low price. And yes, many of these practices (even in California) offer sliding scales and charity care without running afoul of rigid federal regulations.
With DPC, patients spend more quality time with their doctors and physicians can shed the administrative burdens of government programs and insurance companies and treat patients according to their best judgment. A testament to the success of this model is the University of Michigan offering such a program this spring. Hopefully, the big boys won't ruin a good thing.
ObamaCare's individual mandate is dead. It's time to use our healthcare dollars wisely and pay for the medical care, not the middlemen.
About Dr. Singleton
Dr. Singleton is a board-certified anesthesiologist and Association of American Physicians and Surgeons (AAPS) Board member. She graduated from Stanford and earned her MD at UCSF Medical School. Dr. Singleton completed 2 years of Surgery residency at UCSF, then her Anesthesia residency at Harvard's Beth Israel Hospital. While still working in the operating room, she attended UC Berkeley Law School, focusing on constitutional law and administrative law. She interned at the National Health Law Project and practiced insurance and health law. She teaches classes in the recognition of elder abuse and constitutional law for non-lawyers.
PRESS RELEASE: BAVARIAN NORDIC ANNOUNCES INITIATION OF CLINICAL TRIAL WITH NOVEL CANCER IMMUNOTHERAPY TARGETING BRACHYURY IN CANCER METASTASIS
COPENHAGEN, Denmark, January 19, 2018 – Bavarian Nordic A/S (OMX: BAVA, OTC: BVNRY) announced today the initiation of a clinical trial of BN-Brachyury, a novel cancer immunotherapy candidate designed to target brachyury, a key driver of cancer metastasis in several tumor types. The open-label Phase 1 trial will evaluate the safety and tolerability of the MVA-BN® Brachyury vaccine, followed by a Brachyury encoded fowlpox (FPV) booster in patients.
The trial will enroll up to 10 patients with metastatic or unresectable, locally advanced malignant solid tumors. Patients will receive two prime doses of MVA-BN Brachyury, followed by multiple booster doses with FPV-Brachyury. The primary endpoint of the study is safety and tolerability, and secondary endpoints include immunologic responses as measured by an increase in brachyury-specific T-cells and other tumor-associated antigens, as well as evidence of clinical benefit such as progression-free survival (PFS) and objective response (OR). The priming vaccine alone, MVA-BN Brachyury, was previously investigated in a Phase 1 study in 38 patients with chordoma or metastatic solid cancers, and was shown to be well-tolerated and to induce brachyury-specific T-cell immune responses in the vast majority of patients.
"The brachyury target represents an exciting new approach to attacking multiple cancers and deadly metastasis," commented Paul Chaplin, President and Chief Executive Officer of Bavarian Nordic. "Based on clinical results to date, we believe that BN-Brachyury may be a viable treatment option for patients with various forms of cancer. We look forward to further expanding the program with a Phase 2 study later this year in patients with chordoma – a rare tumor of the spine known to overexpress brachyury, for which there are currently no systemic treatments of proven efficacy available."
About BN-Brachyury
BN-Brachyury is a novel prime-boost cancer immunotherapy candidate, developed in collaboration with the National Cancer Institute (NCI). The product candidate consists of a prime (MVA-BN) and a booster dose (fowlpox or FPV), which have been modified to express brachyury and to encode three costimulatory molecules, known as TRICOM. Brachyury is a tumor-associated antigen that is overexpressed in major solid tumor indications, as well as several rare, ultra-orphan cancer indications, and is reported to play a key role in the metastasis and progression of tumors. Tumors that overexpress brachyury are believed to be highly resistant to standard therapies, including radiation and chemotherapy, and are associated with decreased survival rates.
About Bavarian Nordic
Bavarian Nordic is a fully integrated biotechnology company focused on the development of innovative and safe therapies against cancer and infectious diseases. Using our live virus vaccine platform technology, MVA-BN®, we have created a diverse portfolio of proprietary and partnered product candidates intended to improve the health and quality of life for children and adults. We supply our IMVAMUNE® non-replicating smallpox vaccine to the U.S. Strategic National Stockpile and other government stockpiles. The vaccine is approved in the European Union (under the trade name IMVANEX®) and in Canada. Registration studies are currently underway in the U.S. In addition to our long-standing collaboration with the U.S. government on the development of IMVAMUNE® and other medical countermeasures, our infectious disease pipeline comprises a proprietary RSV program as well as vaccine candidates for Ebola, HPV, HBV and HIV, which are developed through a strategic partnership with Janssen. Additionally, in collaboration with the National Cancer Institute, we have developed a portfolio of active cancer immunotherapies, designed to alter the disease course by eliciting a robust and broad anti-cancer immune response while maintaining a favorable risk-benefit profile. Through multiple industry collaborations, we seek to explore the potential synergies of combining our immunotherapies with other immune-modulating agents, e.g. checkpoint inhibitors. For more information visit www.bavarian-nordic.com or follow us on Twitter @bavariannordic.
Forward-looking statements
This announcement includes forward-looking statements that involve risks, uncertainties and other factors, many of which are outside of our control, that could cause actual results to differ materially from the results discussed in the forward-looking statements. Forward-looking statements include statements concerning our plans, objectives, goals, future events, performance and/or other information that is not historical information. All such forward-looking statements are expressly qualified by these cautionary statements and any other cautionary statements which may accompany the forward-looking statements. We undertake no obligation to publicly update or revise forward-looking statements to reflect subsequent events or circumstances after the date made, except as required by law.
PRESS RELEASE: GLOBAL WELLNESS INSTITUTE RELEASES LANDMARK REPORT "BUILD WELL TO LIVE WELL"
First in-depth research to analyze the global wellness real estate and communities sector finds the market will grow fast: from $134 to $180 billion from 2017-2022 – with U.S. by far the largest market ($52.5 billion), followed by China, Australia and UK – and a current global pipeline of 740 projects that grows by the week
New York, NY – January 24, 2018 – Today at a press event in NYC, The Global Wellness Institute (GWI) released its much-anticipated report "Build Well To Live Well", the first research to size and analyze the global and regional wellness lifestyle real estate and communities market. The 150+ page report finds that real estate and communities that intentionally put people's health at the center of design, creation and redevelopment are the next frontier in residential real estate. The global market is growing fast: over 6% a year from 2015-2022. Consumer demand for healthy homes is outstripping supply: in the U.S., for example, there are an astonishing 1.3 million potential buyers each year but with a pipeline of 355 projects – and that pipeline leads the world.
Download full report here.
While the market is tipping from niche to mainstream, this report fills a major knowledge gap: few investors, developers, consumers, or policymakers understand what wellness lifestyle real estate and communities are – or should be. It's packed with info: from data on global and regional market sizes, price premiums, and consumer demand – to case studies on the wildly diverse themes and business models – to studies documenting the impact on both human health and investor ROI – to a full global pipeline list – to regional trends – to tools that help execute successful projects: from the certification/design systems that support building "well" to a dashboard that can measure the human health impacts. Seven key trends that will shape this market's future are also identified: from new developments that blur the line between home, work and wellness to the rise of multigenerational and affordable wellness communities.
"Collectively, we must shake up our thinking: healthy homes are as important as immunizations; parks, paths, and plants are as beneficial as prescriptions; friends and neighbors are far more important than Fitbits," said Katherine Johnston GWI Sr. Research Fellow. "All the industries that create our home environments – real estate investors, urban planners/designers, architects, transportation planners, the construction industry – play a massive role in human health. And they need to partner to meet the desperate need – and fast-rising demand – for healthier homes and communities."
Key Findings
Strong Market Growth
Wellness real estate grew 6.4% annually since 2015, to reach $134 billion in 2017, and will expand 6% yearly through 2022 to reach $180 billion. Comparison: that's 1.5% of the annual global construction market, and half the size of the global green building industry ($260 billion). The U.S., along with a few key Asian countries (China, Australia, India) and Europe (UK, Germany), account for three-quarters of the market.
Each market is distinct. The U.S., the goliath, has seen projects proliferate in "Sun Belt" states (Arizona, Texas, Florida, South Carolina, Georgia, etc.) where "wellness living" has become a key differentiator in red-hot real estate markets; The U.S. also invented the "agrihood" concept (communities revolving around farms), and is a major innovator in urban, senior living, and affordable wellness concepts. Australia is also a trailblazer, but with more centralized, larger-scale developments with greater guidance from public policy – and developments that put a bigger focus on sustainability. With its fast-growing middle/upper class deeply concerned about unhealthy urban air pollution and sprawl, China's pipeline will see massive growth.
Top 10 Countries for Wellness Real Estate – Market Size
U.S. $52.5 bil
China $19.9 bil
Australia $9.5 bil
UK $9 bil
Germany $6.4 bil
India $6 bil
France $5.8 bil
South Korea $4.2 bil
Canada $2.4 bil
Japan $2.2 bil
A Powerful Pipeline
In five short years, the pipeline for wellness lifestyle real estate and communities has gone from a handful of projects to over 740 built, partially built, or in development, across 34 countries today.
Among these 740+ projects, GWI estimates that there are over 1.5 million units/homes either already built, or planned to be built out, over the next couple decades. They encompass over 560,000 acres of land and will house more than 4.1 million people. The regional leaders: North America with 372, Asia-Pacific with 293, and Europe with 61, projects in their pipeline.
Top Ten Countries – Projects in Pipeline
U.S. 355
Australia 189
UK 42
China 39
India 17
Canada 17
Malaysia 12
Singapore 9
Vietnam 6
Indonesia 6
7 Future Trends
GWI predicts that seven emerging wellness living concepts will drive future development – and push this market to the next level.
Blurring the lines between home, work, and leisure
Strategic co-location and integration of homes, co-working facilities, and ample wellness programming (in both cities and suburbs), all in response to the rapid rise of remote and freelance work, the sharing economy, and mounting issues of loneliness and work-life balance. Example: WeWork's movement into co-living (WeLive) and wellness (Rise by We).
Making healthy homes affordable
Contrary to the belief that wellness real estate is only for the rich, developers will increasingly collaborate with governments to bring more wellness-infused residences to lower-income populations who are at the highest risk for many health conditions. Examples: The Center for Active Design (U.S.) is a real leader; Via Verde (South Bronx, NY) is an affordable "well" community integrating everything from low-VOC materials to improve indoor air quality, design encouraging walking, green roofs with community gardens, a fitness center, and ample community spaces, including an amphitheater.
Bringing back multigenerational and diverse neighborhoods
More wellness real estate projects will cater to people seeking communities with a much greater diversity of ages, life stages and social classes – recognizing that segregation is unhealthy and that real-world (and not age-segregated) social connections are essential for our wellbeing and society. (For instance, many Baby Boomers reject the idea of living only with other older people as boring.) Examples: more wellness communities like The Interlace (Singapore) are integrating senior homes and assisted living with mixed-age/family-friendly neighborhoods…so all can "age in place." More wellness developments will combine senior and college student housing, like Humanitas, the Netherlands. In order to raise awareness of these integration projects it's important that effective Assisted Living SEO practices are utilised, fortunately, as we see an increase in demand for assisted living facilities, so we see an increase in supporting services.
Catalyzing medical industry clusters and health services to build wellness communities
More world-class wellness communities will be created by combining a geographic concentration of cutting-edge medical industry companies and research organizations (the economic concept of "industry clusters"); a concentration of high-quality hospitals and health services for consumers; and holistically-designed wellness-focused homes and neighborhoods. Examples: Lake Nona (Florida) is anchored on more than a dozen world-class research hospitals, medical centers, human performance and sports training facilities, and tech companies clustered around its wellness-focused homes. Serenbe's (Georgia) new Mado hamlet is on the cutting edge by integrating an impressive array of alternative, preventive, and healthy lifestyle services in its thriving residential neighborhood.
Moving from green to regenerative living
Moving beyond green building certifications to create innovative, regenerative residential communities of green, biophilic, sustainable and healthy design – that will produce their own healthy food and renewable energy, clean the air, recycle their water, and be net positive for people and the planet. Examples: various projects in development in China and Europe take green, biophilic and healthy design to the next level, like the Liuzhou Forest City and Moganshan 1,000 Trees projects in China, and Italy's Bosco Verticale towers, which cover entire buildings and cities with plants and trees to improve air quality, biodiversity and renewable energy. It should also be noted that more and more energy providers now offer a range of renewable power options such as solar and wind power. Sometimes these renewable forms of electricity are even more affordable for consumers. For instance, you can learn more about these types of renewable energy by comparing electricity rates in houston. The ReGen Villages being piloted in the Netherlands go a step further by combining sustainable and biophilic design with off-the-grid, self-sufficient energy and organic food production.
Leveraging technologies to create smart-healthy homes and cities
More projects will harness futuristic technologies – including advanced telemedicine, Smart Homes, sensors, artificial intelligence, etc. – to bring state-of-the-art on-demand wellness into homes, neighborhoods and cities. More model city projects will showcase futuristic energy and green technologies (like China's Tianjin Eco-city, Energy City Qatar, Abu Dhabi's Masdar City). But the next wave will put health/wellness technology front-and-center, like The Connected City project (Tampa, FL) where highest-tech wellness spans self-driving cars, telemedicine, smart home technologies, virtual learning, the first Crystal Lagoon in the U.S., a hospital with a medi-spa and a health/performance institute.
Rediscovering hot springs as a wellness living anchor
More wellness residences will revolve around natural thermal and mineral springs (both primary and vacation homes) as people rediscover the therapeutic benefits of communal bathing. Examples: In Europe, there is immense opportunity to redevelop historic spa towns as holistic wellness communities, like Kemeri Park in Latvia, which is renovating a Soviet-era health resort/thermal bathing facilities to regenerate the nearby village following wellness community design principles. At California's Goco Retreat Temascal Valley, residences are now being built with the redeveloped Glen Ivy Hot Springs as their anchor (opening 2019).
"Our existing built environment has a massive and increasingly negative impact on our physical and mental health. We will never address skyrocketing chronic disease and health costs without dramatically transforming where and how we live," said Ophelia Yeung, GWI Sr. Researcher. "We've got to shift investment into the places that give us the most outsized health returns…our homes and communities."
Research Sponsors
This research was underwritten with support from the following industry leaders: Canyon Ranch, Delos, Herbalife Nutrition, iGetBetter, Lapinha, LightStim, Rancho La Puerta Fitness Resort and Spa, Rezilir Health, Seabourn Cruises, Serenbe, Six Senses, The BodyHoliday, Two Bunch Palms and Universal Companies.
For images, click here.
For more info, contact Beth McGroarty: beth.mcgroarty@globalwellnessinstitute.org or (+1) 213-300-0107
About the Global Wellness Institute: The Global Wellness Institute (GWI), a non-profit 501(c)(3), is considered the leading global research and educational resource for the global wellness industry, and is known for introducing major industry initiatives and regional events that bring together leaders to chart the future. GWI positively impacts global health and wellness by advocating for both public institutions and businesses that are working to help prevent disease, reduce stress, and enhance overall quality of life. Its mission is to empower wellness worldwide. www.globalwellnessinstitute.org
PRESS RELEASE: DR. PHILIPPE LYSY'S SEARCH IN NEW SOURCES FOR INSULIN-PRODUCTING CELLS EARN HIM THE 2017 SCTM YOUNG INVESTIGATOR AWARD
Durham, NC – STEM CELLS Translational Medicine (SCTM) named Philippe Lysy, M.D., Ph.D., the STEM CELLS Translational Medicine's Young Investigator of 2017 for his exploration of new sources of cells capable of conversion into insulin-secretors. The award fosters advancements in the field of stem cells and regenerative medicine by honoring a young researcher who is principle author of an article published inSCTM that is deemed to have the most impact and to push the boundaries of novel and insightful research.
Dr. Lysy's data describe a new, reliable, and fast procedure in adult human pancreatic cells to generate clinically relevant amounts of new ? cells with potential to reverse diabetes. The paper was published in the November 2016 issue of SCTM.
"The potential to reverse diabetes with this ?-cell replacement therapy could change the lives of 415 million people worldwide living with the disease," said Anthony Atala, M.D., Editor-in-Chief of SCTM and director of the Wake Forest Institute for Regenerative Medicine. "This research data suggests a reliable and fast procedure to generate clinically relevant amounts of new ?-cells for translational studies and could potentially lead to other disease applications as well."
Dr. Lysy is a professor at Université Catholique de Louvain (UCL) in Brussels, Belgium, where he heads up the pediatric endocrinology and diabetes service at Cliniques Universitaires Saint Luc and supervises a research team in the laboratory of pediatrics (IREC). He received both his M.D. (in 2003) and his Ph.D. (2008) from UCL. While finishing his formation in pediatrics, Dr. Lysy had the opportunity to spend two years as a postdoctoral fellow in the laboratory of Susan Bonner-Weir at Joslin Diabetes Center, Harvard Medical School (Boston), where he studied the role of human pancreatic ductal cells as progenitors in the setting of beta-cell replacement strategies.
The STEM CELLS Translational Medicine Young Investigator Award, which includes a $10,000 cash incentive, is co-sponsored by CIRM and Quintiles in cooperation with the Regenerative Medicine Foundation. Its winner is selected each year by the journal's editorial board, made up of leading experts in the field of regenerative medicine worldwide.
Read the paper that helped Dr. Lysy earn the STEM CELLS Translational Medicine Young Investigator Award, titled "V-Maf Musculoaponeurotic Fibrosarcoma Oncogene Homolog A Synthetic Modified mRNA Drives Reprogramming of Human Pancreatic Duct-Derived Cells Into Insulin-Secreting Cells."
About STEM CELLS Translational Medicine
STEM CELLS Translational Medicine (SCTM), published by AlphaMed Press, is a monthly peer-reviewed publication dedicated to significantly advancing the clinical utilization of stem cell molecular and cellular biology. By bridging stem cell research and clinical trials, SCTM will help move applications of these critical investigations closer to accepted best practices.
About AlphaMed Press
Established in 1983, AlphaMed Press with offices in Durham, NC, San Francisco, CA, and Belfast, Northern Ireland, publishes two other internationally renowned peer-reviewed journals: STEM CELLS® (www.StemCells.com), celebrating its 36th year, is the world's first journal devoted to this fast paced field of research. The Oncologist® (www.TheOncologist.com), also a monthly peer-reviewed publication, entering its 23rd year, is devoted to community and hospital-based oncologists and physicians entrusted with cancer patient care. All three journals are premier periodicals with globally recognized editorial boards dedicated to advancing knowledge and education in their focused disciplines.
About Wiley
Wiley, a global company, helps people and organizations develop the skills and knowledge they need to succeed. Our online scientific, technical, medical and scholarly journals, combined with our digital learning, assessment and certification solutions, help universities, learned societies, businesses, governments and individuals increase the academic and professional impact of their work. For more than 200 years, we have delivered consistent performance to our stakeholders. The company's website can be accessed at www.wiley.com.
Why UnitedHealth is betting big on South America
by Leslie Small
fiercehealthcare.com — For UnitedHealth Group, already the largest health insurer in the U.S., the next frontier for growth is in South America.
On the company's quarterly earnings call on Tuesday, UnitedHealthcare CEO Steve Nelson said the expansion opportunities in South America are "reminiscent of the opportunities in healthcare markets in the U.S. two decades ago," when both Medicare Advantage and Medicaid managed care were in their infancy.
"We expect opportunities for growth in these markets to advance, as they have in the past two decades or more in the U.S.," he added.
To view the original article in its entirety, click here.
Screening, Treatment Cut Breast Cancer Deaths in Half
HealthDay.com – Two pills to wipe out hookworm could cost you 4 cents. Or $400.
It just depends where you live. The 4 cents is in Tanzania. That'll cover the two pills it takes to knock out the intestinal parasite. But in the United States, where hookworm has re-emerged, the price for two 200 mg tablets of albendazole can cost as much as $400.
To view the original article, click here.