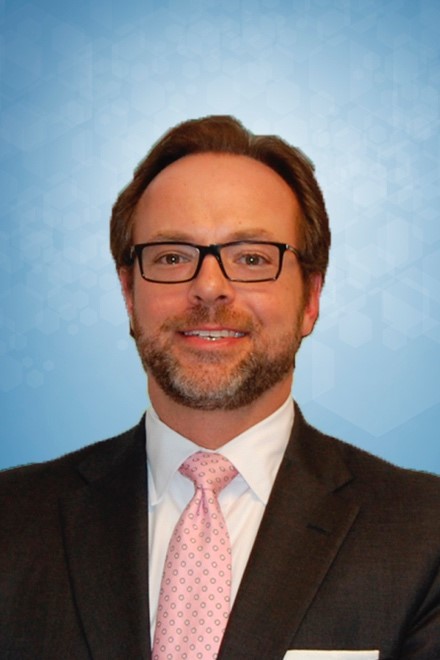 About Cory Newton
Cory graduated from the University of North Carolina at Greensboro with a bachelor's degree
in communication studies. He has also earned the Professional of the Academy of Healthcare Management (PAHM) and the Registered Health Underwriter (RHU) designations. With almost 20 years of experience, including more than 10 years with major group health carriers, Cory delivers extensive knowledge and insight to his clients. He focuses on group medical and ancillary programs for medium to large companies and specializes in health savings accounts (H S A's) and various other alternative funding strategies. Cory is a regular guest speaker with regional human resources, finance and industry groups where his insight and perspective on healthcare economics and healthcare reform is in high demand. Cory also heads-up the Senn Dunn Motorsports practice group, one of fifteen such areas of industry expertise and specialization within the agency.
About Marsh & McLennan Agency
Marsh & McLennan Agency LLC is a subsidiary of Marsh established in 2008 to serve as a platform for the middle market. In 2015, it expanded its national footprint into Canada. MMA offers commercial property, casualty, personal lines, and employee benefits to midsize businesses and individuals across North America. Follow Marsh & McLennan Agency MidAtlantic on Twitter @MMAMidAtlantic, Linkedin, and YouTube.
U.S. Domestic Medical Travel Today (USDMT):  How did you get interested in medical travel?
Cory Newton (CN):  Over the years, we have actively followed the medical tourism industry.  There is value in finding lower cost providers in different regions as opposed to just using the providers in the local market.
We educate our clients through seminars and webcasts and encourage them to consider adopting a platform, and work with stop-loss carriers who recognize the validity of the platform. They understand that the risk involved is minimal compared to the upside potential.
Along the way, we were particularly sensitive to strategies around medical tourism and how these affected the healthcare cost formula utilization. I probably have five or six clients using the medical network right now, but I expect to have every one of our self-funded clients engaged.
The client who adopted the platform and who really engaged in the platform appreciated not just the savings, but also the value that they are able to add to their employees and their families based upon the way we restructured the incentive programs.
They also appreciate that they've got a benefits consultant who recognizes that if you want something different, you must do something different. We are out looking for those opportunities to help lower healthcare costs and raise quality values.
USDMT:  How can we speed up adoption of the medical travel option?
CN:   That's a good question.
I have a client who asked that question early on.  They wanted to know how they could get it moving. I said the first thing is to get the team together and find somebody who can be the tip of the spear here. In this client's case, it was somebody in HR who said, "I will go."
She traveled to Oklahoma City for a long weekend for a tonsillectomy for her son.  She specifically undertook the trip for the purposes of test-driving the option.
Somebody picked them up at the airport. The hotel was nice, the surgical center was top-notch, and their deductible was waived. It was a great experience, so we were proactive about marketing the experience and sharing stories in our newsletter.
Every month, there's a section about employee benefits and wellness, and we looked for opportunities to highlight the domestic medical tourism program.  Everybody that has gone since this 'pioneer" has had great things to say about it.
We asked people to share their stories to whatever degree they felt comfortable. That's the key in getting it started – having somebody commit to the end result, which is lower cost and better outcomes. That was about four or five years ago.
Some of the factors, like processing the claim and follow-up care, came to fruition, such as getting an orthopedic group to do the surgery and the follow-up physical therapy.
USDMT: What is going to be that adoption point?  What will it take?
CN:  Over the past four years, I have introduced my medical tourism strategy to colleagues.  In the last six months, I've seen the message gain traction.  My colleagues come to me to get my advice on medical tourism and our clients are asking about it too.
As for the tipping point, as a billion-dollar agency it is our responsibility to educate our producers and consultants on medical travel as a differentiator.  It's a way to disrupt and add value, retain talent and grow new business.
USDMT: There is a model out there that I have been active with where the doctors are in the United States, but they do the surgery in Cancun. It's called North American Specialty Hospital (NASH).
CN:  I'll keep that in mind. That concept of U.S. surgeons certainly resonates because it adds a level of comfort to the idea of traveling.