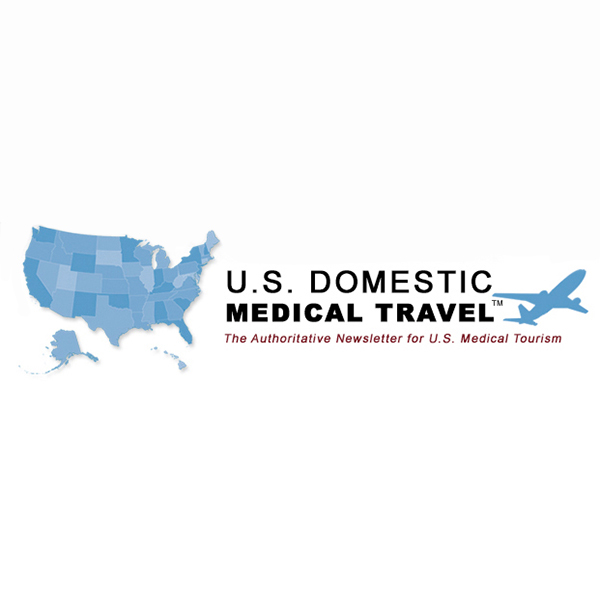 Dear Colleagues:
In this exclusive interview, Renata Castro, Esq, Castro Legal Group, discusses how increased medical tourism to the U.S. has impacted immigration laws.
This issue brings you the stories of the unsung heroes of medical travel: caregivers, UnitedHealthcare's expansion of direct-to-consumer pharmacy discounts to millions of Americans, FlightMedx's plans to expand domestic medical flight sin the US, and Islamorada's new marijuana clinic.
We also bring you why urgent care insurance claims are rising, the rise of medical tourism in Fresno, a new health insurance consortium in New Jersey, how rural veterans with PTSD can now access telehealth and much more.
Tell us:
What distinguishes your service offering in terms of cost, patient experience and satisfaction, outcomes, or other quality indicators.
Send us your descriptor, including photos or charts, and we will evaluate for publication in this newsletter.
"Rising health insurance premiums, lack of transparency and increased awareness of how varied medical costs and quality vary dramatically between hospitals and across regions, have pushed consumers right into the arms of international and domestic medical travel. The growing industry provides the perfect solution for patients to receive the high-quality, cost-effective care that they need AND rightfully deserve!" – Laura Carabello, Executive Editor and Publisher, Medical Travel Today and U.S. Domestic Medical Travel.
Thank you for your interest in this exciting, growing market space. We welcome your comments and/or editorial contributions, which can be sent directly to: editor@USDomesticMedicalTravel.com.
Laura Carabello
Editor and Publisher

Save $300 off the current registration rates when you use promo code WHCCMTT.
Reserve online or by phone 800-767-9499.
Promo code not applicable toward Gov't, Webcast or Gold Circle rates.
www.worldhealthcarecongress.com