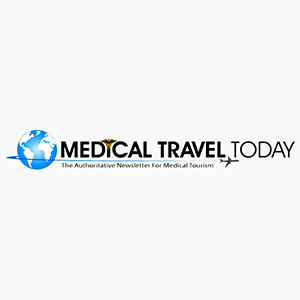 Dear Colleagues,
This month our spotlight interview highlights Adele Kulyk, CEO and Founder, Global Healthcare Connections, Inc., Canadian owned and operated Medical Travel and Tourism Agency. As a recognized leader in the International Medical Travel Industry, they are known globally for their extensive knowledge of the Canadian Healthcare System and how to connect to the Canadian patient.
We're also bringing our readers information on tissue engineering – growing cells in three dimensions for the advancement of medicine. There's also material how the growing Limited English Proficiency ( LEP) patient population is increasing the need for remote interpreting.  And we are also wondering why a pill that's four cents in Tanzania costs up to $400 in the U.S.?  See this explanation!
We are also hearing about TPA models that are developing provider networks for specific clients, or actually building client coalitions for direct contracting with providers. Please let us know of any emerging models that fit this description or business model.
It gives me great pleasure to call attention to the honor bestowed upon my partner Joe: he was awarded the prestigious Distinguished Contribution Award presented by W Medical Strategy Group (WMSG) at the recently held 8th Annual New York Health Forum, Yale Club of New York.  The award recognizes and honors significant achievement by an individual or an organization that contributes to the advancement of the healthcare or beauty industry. See the release in this issue of the newsletter.
I am also proud to announce that I will be a featured speaker during the upcoming SIIA International Conference in Monterrey, Mexico April 17-19, 2018. This is an event set to highlight self-insurance business development and partnership opportunities in Latin America. I look forward to reporting my experience at SIIA's Interactional Conference to you.
 ……………………………………………………………………………………………………………….
Exclusive Medical Travel Today Offer from Laura Carabello: A FREE Online event you don't want to miss
There is something really exciting happening February 5th-9th and as Editor and Publisher of this newsletter, I'm thrilled to be a part of it.
It's called the Benefit Success Summit. and it's unlike anything I've ever seen before in the industry.
It is a completely FREE and a completely ONLINE event that is this year's MUST ATTEND event
Why?
First: Never before have Over 20 of the best benefits advisors, industry executives, thought leaders and Celebrities been brought together to share with you how the best are having success and how you can continue to build and grow for the future. I call this the fastest path to success.
Second: It's a completely free event to attend.
All you have to do is go to benefitsuccesssummit.com and enter in your email address and you'll be signed up and ready to go.
These tickets usually go for $997, but since I'm a speaker at this year's event I've been given the ability to give you a ticket GRATIS.
Third, this event is completely online.
NO Travel
NO Expenses
NO Hotels
NO Time away from family
You can watch the strategy sessions at your convenience when it works best for you.
And you can watch as many or as little of them as you want, it's completely and totally up to you.
Please watch your email as I'll be sending you more information about the summit soon, but right now sign up for the event before this offer is no longer on the table and the event has passed you by.
Click here to sign up for the Benefit Success Summit
P.S. Do you know another broker looking to have their best year ever? If so share this email with them now before it's too late and they take it down, that's what I'm going to do right now.
Laura Carabello
Executive Editor and Publisher
Medical Travel Today
lcarabello@cpronline.com
https://twitter.com/MTT_eNews
http://twitter.com/CPR_Comm