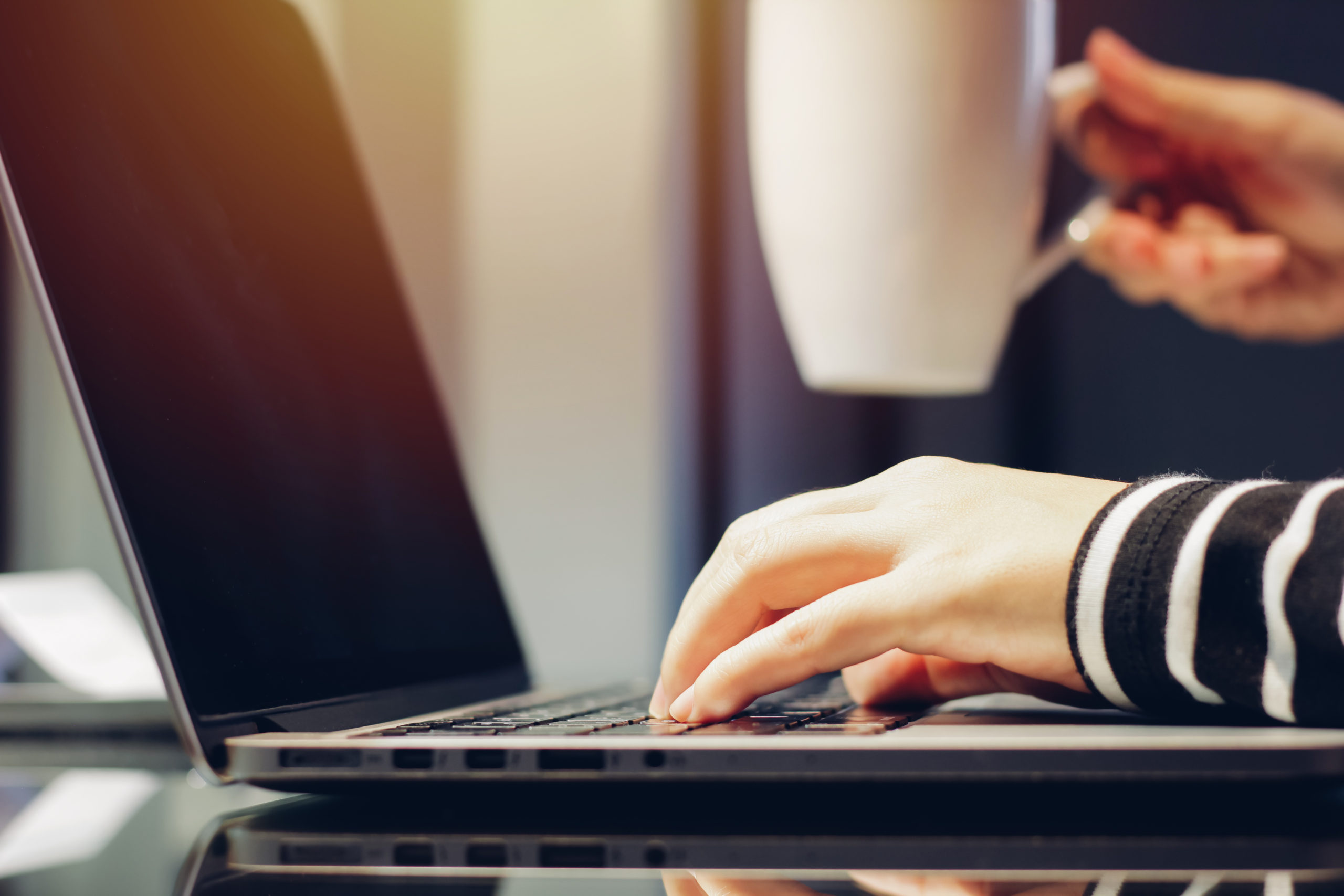 New Benchmarks for Evaluating Vendors: Benefits Consultants, TPAs and Brokers
By Laura Carabello
The Self Insurer—Vendors should be prepared to pivot in 2022 as the benefits landscape shifts, challenging them to be accountable, stay relevant and respond to increased pressures for quality and cost-containment.
A return-to-normal and business-as-usual approach may be misguided as volatility and uncertainty remain primary issues for companies nationwide and throughout the world.
To view the original article in its entirety, click here.
Echosens Supports American Minority Health Month in April, Highlights Need for Early Liver Disease Detection Among Hispanic Groups
WALTHAM, Mass.–(BUSINESS WIRE)–Echosens, a high-technology company offering the FibroScan family of products, is helping to raise awareness during National Minority Health Month 2022 in April and highlighting the importance of improving the health of racial and ethnic minorities and reducing health disparities. Fatty liver disease (FLD) is a silent epidemic affecting millions of Americans as the rates of obesity and diabetes continue to accelerate. Non-alcoholic fatty liver disease (NAFLD) and its more severe from nonalcoholic steatohepatitis (NASH) have a disproportionate impact on minority populations.
"In comparison to other demographic groups accessing care at Federally Qualified Health Centers (FQHCs), there are increased numbers of young, low-income, uninsured or Medicaid-insured, racial and ethnic minority Americans," says Jon Gingrich, CEO, Echosens North America. "For Hispanic Americans the rate increased from 11.2% in 2007 to 13.4% in 2014. The 2019 Standards of Medical Care in Diabetes issued by the American Diabetes Association recommend that patients with Type 2 diabetes or pre-diabetes and elevated liver enzymes or fatty liver on ultrasound should be screened for the presence of liver disease."
One study showed that NAFLD prevalence was highest in Hispanics, intermediate in whites and lowest in blacks. Among patients with NAFLD, risk for progression to NASH was also higher among Hispanics.Research also shows that Hispanics and patients with diabetes are at greatest risk for both NAFLD and NASH, and the prevalence of both is higher in the Hispanic population.
FibroScan is an easily implemented tool for monitoring the impact of lifestyle changes on liver fat, providing early detection, monitoring, patient education and engagement around lifestyle changes that can play a valuable role in mitigating liver disease.
"A growing number of physicians at FQHCs are adopting FibroScan to quickly identify individuals who are asymptomatic and undiagnosed for liver damage," Gingrich adds. "During American Minority Health Month, we hope more people will spread the message about the dangers of asymptomatic NAFLD/NASH and the importance of early screenings for liver disease among Hispanic populations."
About Echosens
Echosens, the developer of FibroScan®, is an innovative high-technology company offering a full range of products and services supporting physicians in their assessment and management of patients with chronic liver diseases. FibroScan is supported by over 3,000 peer-reviewed publications and examinations are covered by Medicare, Medicaid and many insurance plans. For more information, please visit https://www.echosens.com/.
To view the original press release, click here.
Recuro Health Acquires WellVia: Accelerates High-Value Company Growth With Expanded Virtual Primary Care and Behavioral Health Solutions
DALLAS–(BUSINESS WIRE)–Recuro Health (Recuro), an integrated digital health solutions company providing personalized benefits through its Digital Medical Home™, today announces it has acquired WellVia, a premier virtual health provider that remotely connects patients to board-certified physicians and behavioral health specialists.
The acquisition significantly expands Recuro's digital health capabilities, allowing the company to provide a more robust suite of virtual primary care and behavioral health services that meet consumers where they are, no matter their location or circumstance.
"This is a significant leap forward for Recuro as we strive to enhance our Digital Medical Home™ with solutions that make healthcare more personalized, accessible and affordable," says Michael Gorton, CEO and founder of Recuro Health. "Recuro and WellVia share a mission to better serve members by taking a virtual-first approach to primary care that enables deep, ongoing relationships between patients and their primary care physicians. Our alignment with WellVia allows us to provide patients a unique virtual primary care experience that is more comprehensive and integrates supplemental benefits such as genomic and lab screening, therapy and counseling and pharmacy services."
Gorton points to his longtime colleague from Teladoc, Dr. Jay Sanders, recognized as "The Father of Telemedicine" and now a Recuro advisor who says, "This is one of the biggest deals in telehealth, bringing together some of the best minds and innovators in the industry. With the WellVia capabilities integrated into the Recuro approach to proactive, holistic care, this Company is positioned for explosive growth."
The acquisition not only augments Recuro's suite of digital health solutions, but also strengthens its provider network. WellVia's top primary care, urgent care and behavioral health physicians, who are licensed in all 50 states, will connect with patients through Recuro's Digital Medical Home™ and provide tailored care plans and solutions to meet their individual needs. Recuro successfully raised a Series A round, led by ARCH Venture Partners in 2021, and with the WellVia acquisition, Recuro can continue to meaningfully scale across the United States and bring its solutions to employer groups, payers, providers and consumers.
WellVia's CEO, Steve Gaffney, says, "Our entire WellVia team looks forward to this new chapter as we add our virtual primary care and behavioral health solutions to Recuro's Digital Medical Home™, bringing truly customizable and comprehensive digital health solutions to people across the country."
About Recuro Health
Recuro is an integrated digital health solutions company that takes a uniquely personalized and proactive approach to virtual care. Unlike other traditional virtual care solutions today, Recuro has created a Digital Medical Home™ to enable customized care that meets patients' needs no matter their location or circumstance. Through its Digital Medical Home™, Recuro provides a holistic suite of virtual care services and supplemental benefits that consumers can choose from to design a digital health solution. Recuro's core virtual care offerings include primary care, behavioral health and urgent care, with supplemental benefits spanning pharmacy, care management, advocacy and physician locator. Recuro's enterprise ready SaaS platform seamlessly ties these digital solutions together enabling simple customization, white-labeling and easy configuration. Recuro is committed to providing the tools to help you proactively manage your health and maintain well-being on an ongoing basis. www.recurohealth.com.
To view the original press release, click here.
Cleveland Clinic expands into Europe with opening of private London hospital near Buckingham Palace
By Heather Landi
Fiercehealthcare.com—Marking the latest step in its international expansion, Cleveland Clinic today opened a new, private 184-bed hospital in London across the street from the Buckingham Palace Garden.
Cleveland Clinic is making a big bet that British and European patients will seek care at a hospital with brand recognition and one that will provide comprehensive medical and surgical services, focusing on cardiovascular, digestive, neurological and orthopedic specialties. The hospital does not offer emergency services.
To view the original article in its entirety, click here.
Virtual cardiac rehab startup Recora clinches $20M, expands program nationwide for providers, plans
By Anastassia Gliadkovskaya
Fiercehealthcare.com—Recora, a telehealth company providing virtual cardiac recovery, has announced a $20 million funding round. Its cardiac recovery program is also now available nationwide to providers and health plans.
To view the original article in its entirety, click here.
Is It Time for Memory Care?
By Paul Wynn
Health.usnews.com—While an overwhelming majority of older Americans want to remain living in their home, nearly half of those 65 and older report that they either need or receive help with routine daily activities. Even the best plans for independent living can be disrupted by physical and mental challenges that require people to give up some of their independence and move into assisted living facilities.
To view the original article in its entirety, click here.