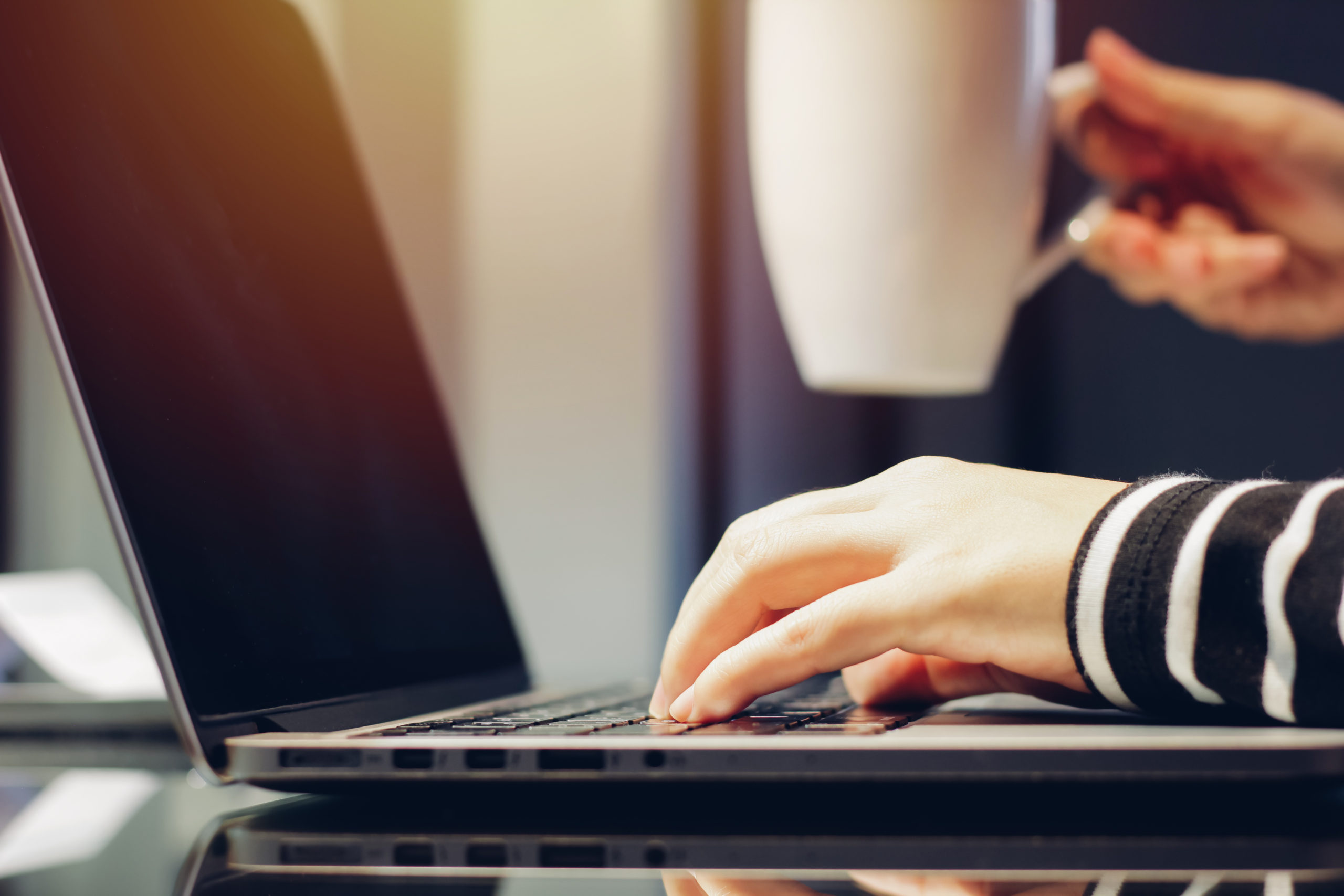 Great Speech Emphasizes Critical Importance of Speech Therapy to Recover from Rare Conditions Such as Ramsay Hunt Syndrome
HOLLYWOOD, Fla.–(BUSINESS WIRE)–Great Speech, Inc., a pioneer and leader in virtual speech therapy, cites the role of virtual speech therapy to improve overall speech and communication abilities for people with facial paralysis such as Ramsay Hunt Syndrome (RHS), a rare neurological disorder exemplified by paralysis of the facial nerve (facial palsy) and a rash affecting the ear or mouth. People like singer Justin Bieber struggling to regain facial control following the onset of a rare disease such as RHS may recover faster with the help of experienced, licensed speech therapists. Speech therapy provides support for speech delays, articulation, stuttering, voice therapy, language disorders and impairments resulting from injuries and disease such as stroke, traumatic brain injury, Alzheimer's, Dementia, and Parkinson's.
"Regaining voice and facial control as soon as possible will be crucial for the 28-year-old pop star's return to performing," says Avivit Ben-Aharon, a licensed speech therapist, founder and clinical director, Great Speech, Inc.
She explains that this type of palsy often impacts speech, communication, and swallowing abilities due to paralysis or partial paralysis of the facial nerve.
"It's hard to know if RHS symptoms are short term or long term, but we know that speech therapy usually will help to improve the symptoms and speed recovery," continues Ben-Aharon.
Great Speech provides a completely virtual platform, enabling patients to get the therapy they need at home in private sessions, rather than driving to an outpatient bricks and mortar treatment site.
Ben-Aharon concludes, "Our virtual speech therapy services help people communicate better to feel confident – so a professional singer like Justin Bieber can get back to performing with ease and confidence. Virtual services provide the same benefits as traditional speech therapy, while also allowing us to deliver an even higher level of consistency and personalized service from the comfort of your home."
About Great Speech, Inc.
Great Speech, Inc. is the pioneer and recognized leader in virtual speech therapy, and since 2014 has delivered convenient, specialized services to clients anytime, anywhere. Its innovative approach leverages technology to match credentialed therapists with children, adults and seniors who need and seek better speech communication. Proud recipient of the Women's Business Enterprise National Council (WBENC) certification. www.greatspeech.com
To view the original press release, click here.
aequum LLC Advises Annual Enrollment Should Start Now: Be Proactive…as Passive Enrollment is so Passé
CLEVELAND–(BUSINESS WIRE)–aequum LLC, acting on behalf of 325 self-insured health plans and their participants, recommends that employers with a calendar year plan year begin preparing for annual enrollment now. Employers who offer a choice of coverage options may be able to improve associate engagement by replacing a passive enrollment approach with an active enrollment strategy. A passive enrollment process leaves existing elections in place for the coming year – regardless of new options offered, increases in employee contributions and any changes to existing coverage.
Jack Towarnicky, member of aequum, says, "One of my benefits planning colleagues often noted that 'people are inert.' Status quo bias is evident when people prefer things to stay the same by doing nothing or by sticking with a past decision. This may happen even when a new coverage option or a change in coverage would offer greater value."
Experiments in health plan enrollments show a great disparity in health coverage choices between new hires and existing workers. In one study, data shows a new offering gained wider acceptance among new employees, while few who had selected coverage in the past made a change. Status quo bias is consistent with loss aversion, explained by previously made commitments, sunk cost thinking, cognitive dissonance and regret avoidance – a missed opportunity.
Towarnicky continues: "It is a critical time to reconsider passive enrollment methods and take a proactive strategy. The COVID–19 pandemic has exposed a much larger segment of Americans who are financially fragile – unprepared for regular household expenses, let alone out-of-pocket medical expenses. Many workers living paycheck to paycheck have not set aside savings specifically earmarked for regular medical cost sharing – deductibles, copayments or coinsurance."
We are now experiencing a period of rapid cost inflation – highlighted by the cost of groceries and gasoline. We expect renewed, higher levels of health care cost inflation to soon follow. So, renewals may include significant increases in the cost of coverage (premiums, contributions) and/or higher point of purchase cost sharing (increased deductibles, copayments, out of pocket expense maximums, etc.).
To counter renewed inflationary trends, it is recommended that plan sponsors focus on helping participants build savings rather than purchase more costly insurance. That would include adopting America's most tax-favored benefit, Health Savings Account (HSA) capable coverage.
"One of the best strategies is to leverage HSAs as part of a 'health and wealth' rewards strategy," says Christine Cooper, CEO of aequum. HSA monies, including any employer contributions, are always "vested," never forfeited. HSA contributions receive more favorable tax treatment than contributions to a 401k. And, unlike a Health FSA, HSA monies are invested and accrue earnings tax-deferred. Participants receive HSA monies tax free when used to pay eligible health care expenses. Capable of quadruple duty, HSAs cover out-of-pocket medical costs in current and future years, Medicare premiums, retirement income and survivor benefits.
Cooper continues: "Starting now means you have time to consider adding a HSA-capable option that would optimize both savings and financial preparedness – health and wealth."
For support in managing plan design and administration, plan sponsors are benefiting from billing partnerships that provide data insights through software and data-driven solutions. Real-time price information of the true cost of care enables plan sponsors and members to make the most advantageous cost-benefit decisions regarding care and enrollment options.
"Our tech-driven team partners with health plans, providing administrative, technical and legal support to their members," says Cooper. "Working together, we are advancing solutions to manage costs, reduce spending and gain potential savings."
About aequum, LLC
Founded in 2020, aequum LLC serves third-party administrators, medical cost management companies, stop-loss carriers, employer-sponsored health plans and brokers nationwide to protect plan participants, improve employee satisfaction with their health care plans, and generate plan and participant cost savings. aequum LLC helps patients defend medical balance bills and brings savings to employer-sponsored health plans by providing administrative and other services to its partners. In addition, its sister organization, Koehler Fitzgerald LLC, provides legal advocacy to plan participants. Visit aequumhealth.com.
To view the original press release, click here.
The National Footprint of Employer-Provided Coverage
By AHIP
ahip.org— Employer provided coverage is a bedrock of the U.S. health care system. More than half of all Americans — nearly 180 million hardworking individuals and their families — rely on the affordable, comprehensive health coverage they receive through work.
To view the original article in its entirety, click here.
Medical Tourism in APAC is Expected To Grow Rapidly
By Healthcare Tech Outlook
healthcaretechoutlook.com— FREMONT, CA: Due to the limits on travel and the lockdowns, the COVID-19 pandemic had a detrimental influence on the global medical tourism business. As a result, the rate of medical tourism has dropped significantly. According to the WHO, the Asia Pacific region experienced a reduction of 84 per cent in 2020.
To view the original article in its entirety, click here.
Investigation finds 40% of all adults in U.S. struggle with health care debt
By Anna Werner
cbsnews.com— More than 100 million people in the U.S. have been saddled with health care debt. That includes about 40% of all adults, according to an investigation from Kaiser Health News and NPR.
The debt can ripple through their lives for years and has major consequences.
To view the original article in its entirety, click here.
FDA Authorizes 1st COVID-19 Shots for Infants, Preschoolers
By Associated Press
usnews.com– U.S. regulators on Friday authorized the first COVID-19 shots for infants and preschoolers, paving the way for vaccinations to begin next week.
The Food and Drug Administration's action follows its advisory panel's unanimous recommendation for the shots from Moderna and Pfizer. That means U.S. kids under 5 — roughly 18 million youngsters — are eligible for the shots, about 1 1/2 years after the vaccines first became available in the U.S. for adults, who have been hit the hardest during the pandemic.
To view the original article in its entirety, click here.
U.S. Coronavirus Cases Plateau at 100,000 New Infections Each Day
By Cecelia Smith-Schoenwalder
usnews.com– Coronavirus cases in the U.S. have plateaued at around 100,000 new daily infections on average for the last month or so, according to data from the Centers for Disease Control and Prevention.
While the number is significantly less than what was reported during previous surges – for example, the average of new daily infections was over 800,000 during the peak of the omicron wave in January – it's still much higher than previous lulls. Daily infections dropped down to fewer than 25,000 on average in March after the omicron surge before picking up again.
To view the original article in its entirety, click here.