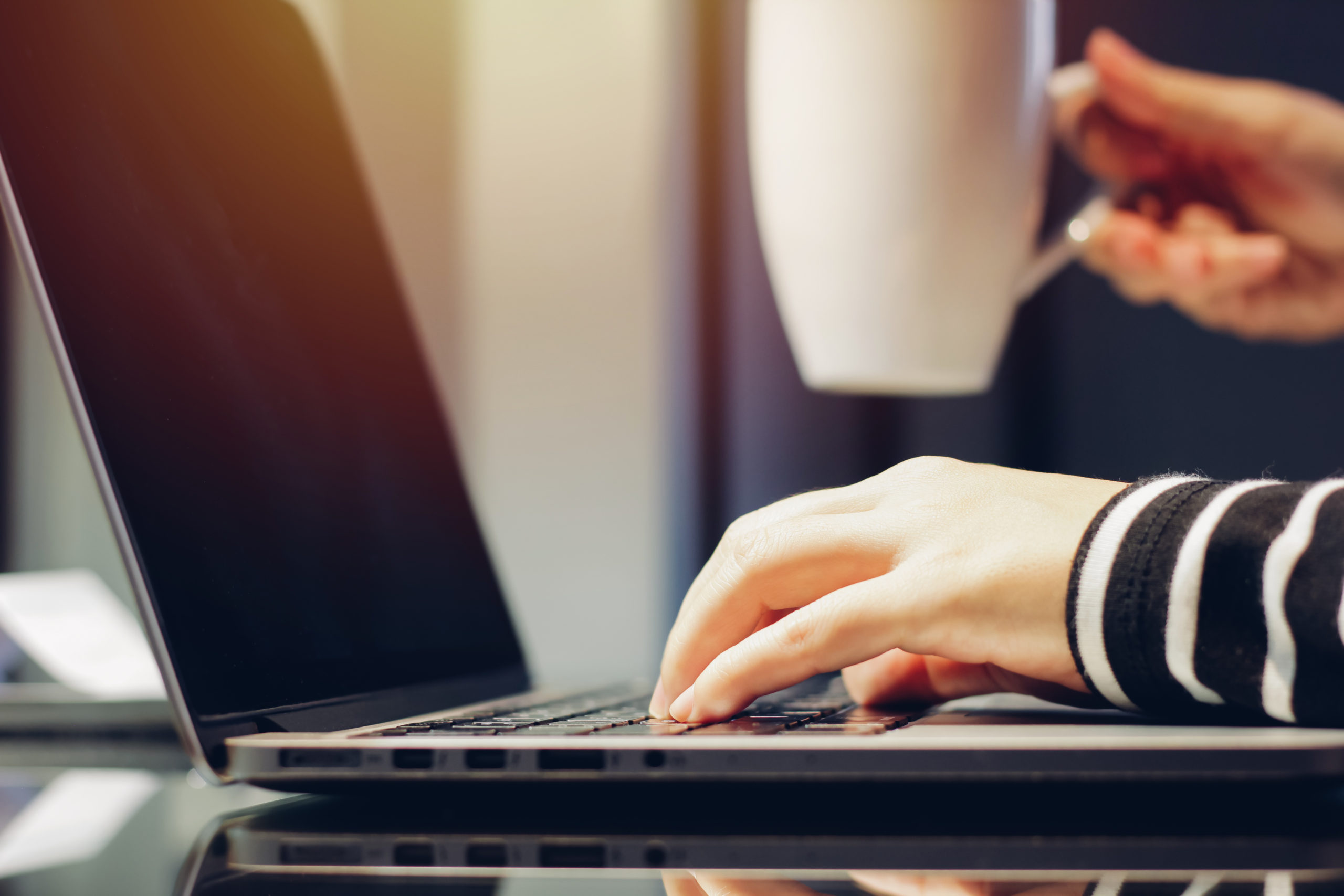 INDUSTRY NEWS
Full Speed Ahead for International and U.S. Domestic Medical Travel
By Laura Carabello
The Self Insurer – When the US Centers for Disease Control and Prevention lifted its requirement for travelers to test negative for COVID-19 before entering the US, the medical travel industry received another boost for program adoption.
A post-COVID surge in the volume of patients accessing care outside of their local healthcare delivery system is re-Invigorating opportunities for self-insured employers and plan sponsors.
To view the article in its entirety, click here.
SYNAPS Dx Releases Autopsy-Confirmed Results for DISCERN Alzheimer's Test MI Biomarker, Accurately Diagnoses Alzheimer's in Presence of Other Co-Morbid Pathologies
ROCKVILLE, Md.–(BUSINESS WIRE)–SYNAPS Dx (SDx), a privately held company focused on the research, development and commercialization of a diagnostic test for Alzheimer's disease (AD), has released data on the performance of the Morphometric Imaging (MI) assay of the DISCERN test at theAlzheimer's Association International Conference (AAIC), July 31 – Aug. 4, 2022, San Diego. Results from this autopsy validated clinical study demonstrate that the MI assay accurately identified AD in people diagnosed with dementia, even in the presence of other co-morbid pathologies at autopsy.
Dr. Daniel Alkon, chief scientific advisor, SDx, explains, "Results presented in our study, 'Autopsy-Confirmed Minimally Invasive Biomarker Identifies Alzheimer's Disease Even in the Presence of Co-Morbid Pathologies,' show that when compared to the NIH Gold Standard criteria for AD, the MI biomarker demonstrated specificity and sensitivity of 100% (p<.001) in distinguishing AD from non-AD patients. The MI biomarker correctly diagnosed AD even in the presence of other co-morbid pathologies."
He says the results support the conclusion that the MI assay accurately identifies AD, even in the presence of mixed dementia, adding, "Over 50% of people with AD also have other pathologies of dementia, the presence of which can complicate diagnosis with the current diagnostic pathway and may adversely impact treatment outcomes."
MI is the primary assay in DISCERN™, a diagnostic skin test that assesses the factors directly related to the formation of synaptic connections in the brain impacting loss of memory and cognition in people living with AD, as well as regulators of amyloid plaque and tau formation—hallmarks of AD at autopsy.
The MI assay correlates skin cell abnormalities with dementia and the presence of AD pathology in the brain. AD fibroblast cells form larger aggregates in contrast to non-AD dementia (non-ADD) or non-dementia control (NDC) samples, which formed smaller and more numerous aggregates. These findings were collected using a double-blind protocol for demented patients over the age of 55 and eventually confirmed through an autopsy study.
Frank Amato, CEO and president, SDx, adds, "We are bringing an innovative, accurate test to market, one that has the potential to impact patient care planning today and improve outcomes with therapeutic interventions in development."
He points to the study results as further confirmation of the test's value as the most promising breakthrough for early diagnosis of AD, saying, "DISCERN is also an important breakthrough for the AD community because while there are approved tests for identifying the presence of amyloid in circulation, there are currently no tests that are as highly sensitive or specific for identifying AD itself, especially in early dementia or in the case of mixed-dementia."
About SYNAPS Dx
SYNAPS Dx is a privately held company focused on the research, development and commercialization of a diagnostic test for Alzheimer's disease (AD). The Company offers DISCERN™, the first highly accurate, minimally invasive test supporting a clinician's definitive diagnosis of AD versus other forms of dementia, even in people recently diagnosed with dementia. SYNAPS Dx's laboratory is certified under the Clinical Laboratory Improvement Amendments (CLIA) as qualified to perform high complexity clinical laboratory testing. Physicians and patients seeking more information can visit https://discerntest.com/. For more information on the Company, visit https://www.synapsdx.com/. Contact: [email protected].
To view the original press release, click here.
Optime Care Receives 2022 Sales and Marketing Technology Award
EARTH CITY, Mo.–(BUSINESS WIRE)–Today, the Business Intelligence Group named Optime Care Organization of the Year in the 2022 Sales and Marketing Technology Awards program, also known as The Sammys. The Sammys honor organizations connecting and collaborating with prospects and customers.
Darcey McDermott, Chief Marketing and Communications Officer, AscellaHealth Family of Companies and parent company to Optime Care, states, "We are thrilled to be honored on this list of esteemed companies. Optime Care earned this recognition based upon the corporate marketing team's social media outreach on disease state education and awareness and advocacy information. Our social channels provide a stronger voice to patients and all stakeholders in the orphan and rare disease community."
The Sammys recognize companies for leadership and vision to educate and connect with customers. Optime Care is recognized as an Organization of the Year for social media content that informs patients with rare diseases of the latest news relevant to them and brings together all stakeholders in the Specialty Pharmacy industry from pharmaceutical manufacturers to patient care coordinators.
Tiffany Burt, President and COO, Optime Care says, "The low prevalence of orphan diseases leaves many patients with few resources and difficulties accessing care and treatment." Burt continues, "This is precisely where Optime Care fills the void. Our dedicated team of professionals focuses solely on rare disease patients, always puts them first and works diligently to ensure streamlined access to care that results in improved outcomes and quality of life."
"We are proud to reward and recognize Optime Care for their innovation and dedication to helping both the organization using their technology and the ultimate consumer," said Maria Jimenez, Chief Nominations Officer, Business Intelligence Group. "It was clear to our judges that their efforts will improve how we all connect with the brands we love for years to come."
About Optime Care
Optime Care, Inc. is a nationally recognized specialty pharmacy, distribution and patient management organization offering a suite of comprehensive services tailored to maximize the therapeutic opportunities for the treatment of orphan and rare disorders. Our executive team has partnered in the launch and management of over 40 orphan products and programs while consistently implementing the best brand services for the community. Our experience with small patient populations, coupled with our strategic partnership with AscellaHealth, enhances our services and ability to serve the specialty pharmacy market. Optime Care has dual-accreditation from the Utilization Review Accreditation Commission (URAC) for compliance with specialty pharmacy and the Accreditation Commission for Health Care (ACHC) for specialty pharmacy services that demonstrate a commitment to providing quality care and services to consumers. https://www.optimecare.com
About Business Intelligence Group
The Business Intelligence Group was founded with the mission of recognizing true talent and superior performance in the business world. Unlike other industry award programs, business executives—those with experience and knowledge—judge the programs. The organization's proprietary and unique scoring system selectively measures performance across multiple business domains and then rewards those companies whose achievements stand above those of their peers.
To view the original press release, click here.
U.S. officials declare monkeypox a public health emergency
By Kristen Welker, Aria Bendix and Shannon Pettypiece
nbcnews.com – The Biden administration declaredmonkeypox a public health emergency on Thursday as cases topped 6,600 nationwide.
The declaration could facilitate access to emergency funds, allow health agencies to collect more data about cases and vaccinations, accelerate vaccine distribution and make it easier for doctors to prescribe treatment.
To view the article in its entirety, click here.
Better coordination between Medicaid, USDA nutrition program could improve maternal outcomes, survey finds
By Anastassia Gliadkovskaya
fiercehealthcare.com— A lack of coordination between Medicaid and the Special Supplemental Nutrition Program for Women, Infants and Children (WIC) is a missed opportunity to close care gaps, a new survey reveals.
The survey was conducted by health tech company Pacify Health, reaching more than 500 perinatal parents who were on Medicaid during their pregnancy, most of whom also participated in the WIC program.
To view the original article in its entirety, click here.
How Hospitals Are Battling Shortages in Staffing, Supply-Chain
By David Levine
usnews.com— Like virtually every other business, hospitals are contending with unusual cost and operational pressures. According to recent data released this month by health management consulting firm Kaufman Hall, hospitals and health systems are spending 19% more on drugs, 18% more on supplies and 21% more on labor compared to two years ago. A great many are also facing persistent workforce, supply-chain and other economic concerns.
To view the original article in its entirety, click here.