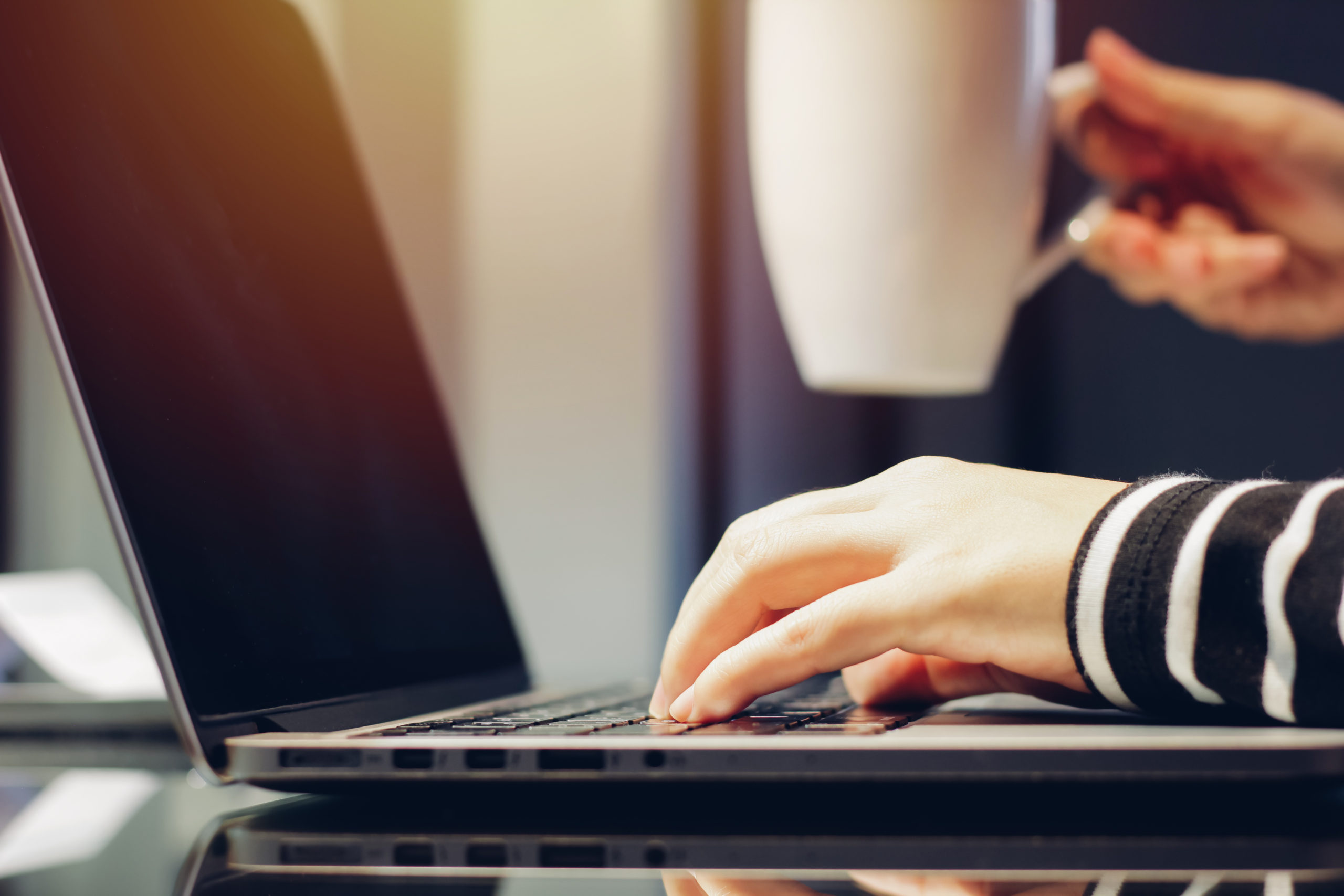 AscellaHealth Named National Association of Specialty Pharmacy (NASP) Strategic Channel Partner of the Year
BERWYN, Pa.–(BUSINESS WIRE)–AscellaHealth, a global healthcare and specialty pharmacy solutions company, is extremely honored to be named Strategic Channel Partner of the Year at the recent National Association of Specialty Pharmacy (NASP) Annual Meeting & Expo. This award is given to an organization such as a manufacturer, technology provider, GPO, Hub service provider, logistics provider, nonprofit or other that provides a service or solution to facilitate the delivery of high-quality, cost-effective specialty pharmacy care.
Honored to receive this award, Dea Belazi, president and CEO, AscellaHealth says, "This extraordinary recognition by such an esteemed organization as NASP belongs to our talented team of strategic innovators with unparalleled industry experience and expertise. It is extremely gratifying to gain this unique distinction in the specialty pharmacy market and our entire organization is deserving of this honor."
AscellaHealth is part of TheAscellaHealth Family of Companies: including subsidiaries Optime Care dedicated to rare, orphan/ultra-orphan disease patients and Terebellum, a global organization serving pharmaceutical manufacturers.
Belazi continues, "The AscellaHealth Family of Companies provide single-source, end-to-end solutions to tighten the specialty pharmacy value chain. In the highly fragmented current marketplace with multiple vendors handling each stage of the pre-launch, commercialization, distribution and fulfilment processes, manufacturers value our one stop, consultative approach. Most importantly, we are always mindful of putting patients at the center of all our initiatives."
With a focus on optimizing access to expensive specialty and rare disease medications and improving patient outcomes, AscellaHealth provides a full spectrum of cutting-edge programs and services that are valued by all stakeholders, including patients, payers, life sciences manufacturers and providers. AscellaHealth core services include pre-commercialization and market access, comprehensive Hub and patient support, exclusive distribution partnerships and national specialty medication fulfillment, data analytics, supply chain logistics and payer/pharmaceutical financial solutions.
To learn more about AscellaHealth's unique life sciences solutions, email [email protected]
About AscellaHealth LLC
AscellaHealth is a global Healthcare & Specialty Pharmacy solutions organization serving patients, payers, life sciences manufacturers and providers, offering a comprehensive portfolio of customized, tech-enabled specialty pharmaceutical and personalized medical management services. A multiple Inc. 5000 winner, AscellaHealth's unique, patient-centric approach is built upon proprietary technology processes for innovative programs and services optimizing health outcomes and quality of life for patients with complex chronic conditions or rare diseases that require specialty medications and/or gene and cell therapies. Most recently, AscellaHealth has joined with its subsidiaries, Optime Care and Terebellum to form the AscellaHealth Family of Companies. Visit www.AscellaHealth.com.
To view the original press release, click here.
The Innovative Hotelier Podcast: Adding a Guest Wellness Program to Build Brand and Increase Revenue
MARINA DEL REY, Calif.–(BUSINESS WIRE)–Hospitality Wellness Group (Hospitality Wellness), an integrated digital health solution available to hotels that provides 24/7 access to board-certified doctors powered by MediOrbis, today announces that Donald Lightfoot, Ambassador, United Nations Global Wellness, and CEO, Hospitality Wellness Group, appeared with Robin Trimingham, host of The Innovative Hotelier podcast, to highlight the extent to which fear of illness continues to influence international travel and emphasize the right guest wellness program that sustains the health and well-being of guests. This program would offer a value-added amenity that guests appreciate, thereby increasing booking rates, brand loyalty, occupancy rates, and revenue.
"During my recent presentation at the United Nations World Tourism Organization conference in Madrid, the panel reinforced that the industry's primary focus now is on health, wellbeing and wellness programs that allow for people to take care of their health and to ensure immediate access to care is available to those who need it," reports Lightfoot.
The International Air Transport Association (ATA) recently released statistics which indicate that domestic travel numbers are anticipated to reach as much as 93% of 2019 levels this year. However, international travel is still lagging and only expected to reach about 69% of the 2019 numbers leading many to believe that concerns still exist regarding the risk of becoming ill while traveling.
According to Chip Rogers, CEO, American Hotel & Lodging Association, "The key to recovery and growth in our industry is communicating and delivering enhanced health, safety and cleanliness standards that meet – and exceed – guests' expectations when visiting hotels."
Hospitality Wellness' solution is to provide excellent value to the Resort Fee charged by hotels with immediate access to healthcare information and consultations, thus increasing visitors and revenue.
Lightfoot says, "With immediate access to healthcare information and consultations, hotels will experience fewer cancellations and guest downtime due to injury or illness, resulting in more revenue for hotels — especially those with casinos."
About Hospitality Wellness Program
Serving hotels and resorts worldwide, Hospitality Wellness Group offers an innovative visitor and revenue-enhancing service, called Hospitality Wellness Program which delivers major value to hotels and resorts throughout the world. www.hospitalitywellnessgroup.org.
To view the original press release, click here.
Foot Levelers Practice Xcelerator® Workshops Help Chiropractors Take Their Practices to the Next Level and Achieve Better Patient Outcomes
ROANOKE, Va.–(BUSINESS WIRE)–Foot Levelers, the leading provider of custom flexible orthotics serving chiropractors worldwide has announced a new series of Practice Xcelerator® workshops for 2022 and early 2023. Foot Levelers provides these dynamic, hands-on workshops across the country FREE to qualified attendees to help doctors grow their practices, increase their revenue and achieve optimal patient outcomes.
Practice Xcelerator® workshop will teach you:
The secrets of effective patient communication
5 proven ways to motivate your staff for practice growth
How to achieve optimal patient outcomes
Patient referral strategies
You'll get:
Designation as a Foot Levelers Certified Provider
Access to VIP program resources
"The concept of the Practice Xcelerator® program is the result of hundreds of conversations with chiropractors across the world," says Kent S. Greenawalt, chairman and CEO of Foot Levelers. "Foot Levelers has put its resources and talent into these fantastic workshops which will propel the doctor's practice to a new level."
Workshops are led by seasoned professionals who have successful practices and teach from practical experience. They actively use custom flexible orthotics in their own chiropractic care and know the ins and outs of building a thriving practice. The relaxed, interactive format of the workshop encourages attendees to participate and have fun.
There are eight Practice Xcelerator® workshops scheduled through early 2023. All events are a half day, including lunch, while the October 29th, 70th Anniversary Special Edition event in Clearwater, Fla., will span a full day, with additional speakers. Practice Xcelerators® include a welcome dinner the night before.
Saturday, October 29, Clearwater, Fla.
Friday, November 4, Milwaukee, Wis.
Saturday, November 5, Charlotte, NC
Saturday, November 5, Denver, Colo.
Friday, November 11, Louisville, Ky.
Thursday, December 1, Hartford, Conn.
Saturday, December 3, Eau Claire, WI
Friday, January 20, Columbus, Ohio
Registration is required and travel assistance is available.
Foot Levelers custom stabilizing orthotics are designed to help correct the individual's unique posture problems by aligning the feet, stabilizing the pelvis and spine and providing a balanced foundation that can reduce stress on the joints.
Dr. Mark Zeigler, vice president, education, Foot Levelers, adds, "Practice Xcelerator® participants will get a better understanding of how the three arches of the foot impact overall health, and how incorporating custom stabilization into their care can help them achieve the best patient outcomes possible and set their practices up for success."
About Foot Levelers
Foot Levelers, the world's leading provider of custom flexible orthotics, has been serving healthcare professionals since 1952. Stabilizing orthotics help properly support the back, knees, hips, pelvis, and even neck by providing a balanced and symmetrical foundation. Foot Levelers orthotics are proven to reduce LBP by 34.5%. Visit www.footlevelers.com; and follow on Twitter, Facebook, and Instagram (@FootLevelers).
To view the original press release, click here.
The heartbreak and cost of losing a baby in America
By Lauren Weber
npr.org– The day after his 8-month-old baby died, Kingsley Raspe opened the mail and found he had been sent to collections for her care.
That notice from the collections agency involved a paltry sum, $26.50 — absurd really, given he'd previously been told he owed $2.5 million for treatment of his newborn's congenital heart defect and other disorders.
To view the article in its entirety, click here.
WHO Says COVID-19 Pandemic Isn't Over After Biden's Controversial Remarks
By Cecelia Smith-Schoenwalder
usnews.com – The World Health Organization on Thursday said that the COVID-19 pandemic isn't over, contradicting controversial remarks from President Joe Biden from earlier this week.
WHO Director-General Tedros Adhanom Ghebreyesus said that one of the most frequent questions he has been asked while at the United Nations General Assembly in New York City this week is: "Where do we stand? Is the pandemic over?"
To view the article in its entirety, click here.
Surging violence in emergency departments is burning out physicians and jeopardizing patient care, new data show
By Dave Muoio
fiercehealthcare.com— Emergency physicians responding to an August poll are reporting more frequent incidents of violence in emergency departments in recent years, a trend they say is helping drive professionals from the field and directly harming their ability to care for patients.
Fifty-five percent of emergency physicians say they have been assaulted in the ED while 79% say they have witnessed another assault, according to an August survey of more than 2,700 respondents commissioned by the American College of Emergency Physicians (ACEP).
To view the original article in its entirety, click here.