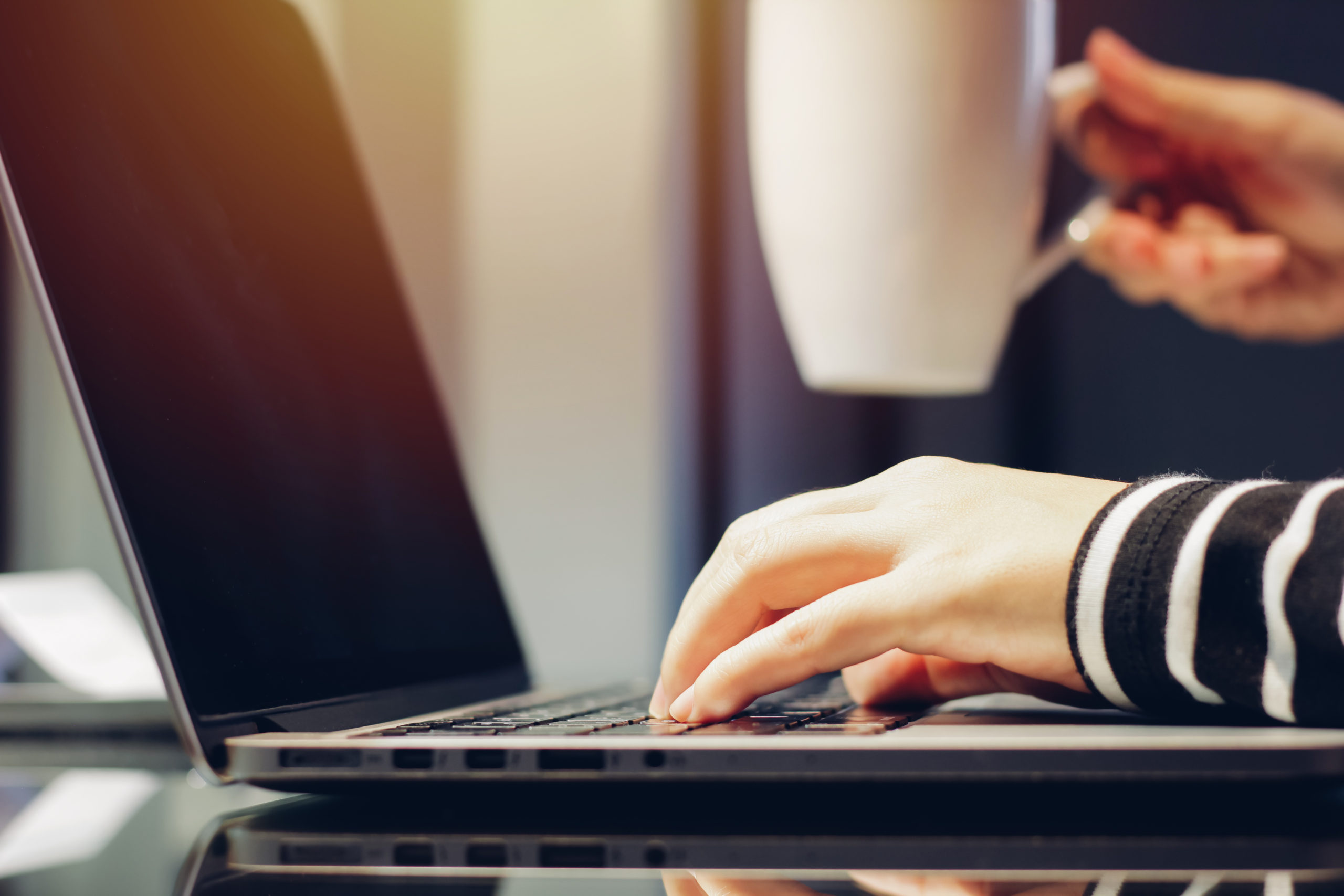 SYNAPS Dx's DISCERN™ Diagnostic Test Supports Payer Coverage and Prescribing Decisions for Lecanemab, Expected Breakthrough Treatment of Alzheimer's Disease
ROCKVILLE, Md.–(BUSINESS WIRE)–SYNAPS Dx (SDx), a privately held company focused on the research, development and commercialization of a diagnostic test for Alzheimer's disease (AD), announces support for the nations' payers in their coverage and prescribing determinations for the AD drug, lecanemab when it is approved as expected by the FDA. Evidence of the drug's efficacy with safety observations are left to the FDA, but payers, healthcare providers and patients need a definitive diagnosis to ensure appropriate prescribing.
"SDx is encouraged by this much needed, breakthrough treatment but payers will likely require an accurate diagnosis to finalize prescribing guidelines to ensure access for the most appropriate patients and address issues associated with prior authorizations and copays," says Frank Amato, CEO and president, SDx. "Payers can look to the DISCERNTM test to support these determinations and confirm an accurate diagnosis of AD for patients in early dementia."
DISCERN is a CLIA certified, minimally invasive skin test thatassesses the factors directly related to the formation of synaptic connections in the brain impacting loss of memory and cognition in people living with AD, as well as regulators of amyloid plaque and tau formation—hallmarks of AD at autopsy. SDx developed DISCERN to provide healthcare professionals a test to identify and distinguish AD in people recently diagnosed with dementia, even in the presence of co-morbid pathologies. DISCERN has been autopsy validated to identify AD against the NIH gold standard of dementia in life and plaque and tau at death.
"With the anticipated approval of this new drug, education is necessary to provide payers and healthcare providers with the most accurate diagnosis and to ensure treatment is optimized for appropriate patients," Amato continues. "By utilizing the DISCERN test, all stakeholders can avoid unnecessary, invasive and expensive diagnostic procedures conventionally used to diagnose AD in people with dementia."
DISCERN, which has demonstrated 95% sensitivity and 95% specificity in the diagnosis and management of AD, improves access to care and patient satisfaction. The test is the first of its kind to earn Proprietary Laboratory Analyses (PLA) Codes 206U and 207U.
About SYNAPS Dx
SYNAPS Dx is a privately held company focused on the research, development and commercialization of a diagnostic test for Alzheimer's disease (AD). The Company offers DISCERN™, the first highly accurate, minimally invasive test supporting a clinician's definitive diagnosis of AD versus other forms of dementia, even in people recently diagnosed with dementia. SYNAPS Dx's laboratory is certified under the Clinical Laboratory Improvement Amendments (CLIA) as qualified to perform high complexity clinical laboratory testing. Physicians and patients seeking more information can visit https://discerntest.com/. For more information on the Company, visit https://www.synapsdx.com/. Contact: [email protected].
To view the original press release, click here.
DataLink Augments Senior Executive Team to Serve Company Growth, Appoints Chief Growth and Chief Technology Officers
TAMPA, Fla.–(BUSINESS WIRE)–DataLink Software (DataLink), a leading provider of data-driven solutions driving higher quality and cost-effective value-based care, today announces the appointment of industry veterans Sandip Patel as chief growth officer and Reddy Shivampet as chief technology officer.
"Our growth trajectory continues to be nothing short of extraordinary, and we are thrilled to expand the leadership team with these experienced and talented professionals," says Ashish Kachru, CEO, of DataLink. "Their expertise will help us pursue our mission to empower better health while simplifying the delivery of value-based care."
Patel has worked in several executive roles, including with American Managed Care, Orion Communities, and The Well Care Group. He has also served on several company boards, including Quantum Fintech, Monterey Bio, and Morton Plant Hospital. Patel received his law degree from Stetson University College of Law and his bachelor's degree in finance from the University of Georgia.
Shivampet has extensive experience driving technology strategy and product development, including for Nielsen Company, TIBCO Software, Dun & Bradstreet and several startup companies namely Gotara, pulsESG, Velosel, Apexon. He received his bachelor's degree in computer science from the University of Mysore in India and holds a master's degree in computer science from Western Michigan University.
As new members of the DataLink team, these professionals look forward to contributing to the anticipated growth of the company.
Patel says, "This is an opportunity to participate with an exceptional organization that is leading the way in value-based healthcare. We are impacting some of the nation's leading payer organizations and large, at-risk provider groups with technology solutions for creating actionable data insights to reduce the cost of care and improve quality scores."
Shivampet echoes this perspective, adding, "The evolution of interoperability to deliver better healthcare outcomes for members and lower costs for payers is a very compelling value proposition and why I joined DataLink. We are committed to providing data-driven solutions that answer the needs of our nation's healthcare system and I'm excited to be a part of this journey."
About DataLink Software
Founded in 2001, DataLink is a healthcare technology company that empowers better health by delivering real-time data aggregation, EHR connectivity, dynamic dashboards, and reporting to payers, providers and care partners. DataLink promotes the collaboration of multiple stakeholders across the care continuum, providing a holistic, real-time view of the entire spectrum of patient data, and its intelligent, data-driven solutions drive value by reducing the cost of care, improving quality scores, ensuring risk adjustment accuracy, and simplifying healthcare navigation. For more information, visit www.datalinksoftware.com.
To view the original press release, click here.
The rise of sleep tourism
By Tamara Hardingham-Gill
cnn.com — Going on a vacation might seem like a rather unconventional way to try to improve your sleep habits.But sleep tourism has been growing in popularity for a number of years, with an increasing amount of sleep-focused stays popping up in hotels and resorts across the world.
Interest has skyrocketed since the pandemic, with a number of high profile establishments focusing their attention on those suffering from sleep-deprivation.
To view the article in its entirety, click here.
Call it data liberation day: Patients can now access all their health records digitally
By Casey Ross
statnews.com– The American Revolution had July 4. The allies had D-Day. And now U.S. patients, held down for decades by information hoarders, can rally around a new turning point, October 6, 2022 — the day they got their health data back.
To view the article in its entirety, click here.
How Medical Providers and Partners Can Work Toward Children's Health Equity
By U.S. News Staff
usnews.com – The COVID-19 pandemic has exposed for many the reality that vast inequities exist in the nation's health care system. That can be particularly true for children and families, many of whom face barriers to access and unequal care outcomes as a result of many factors and social determinants of health.
To view the article in its entirety, click here.
Medical debt ruined her credit. 'It's like you're being punished for being sick'
By Aneri Pattani
npr.org— After a year of chemotherapy and radiation, doctors told Penelope Wingard in 2014 that her breast cancer was in remission. She'd been praying for this good news. But it also meant she no longer qualified for a program in North Carolina that offers temporary Medicaid coverage to patients undergoing active breast cancer treatment.
To view the original article in its entirety, click here.
September's strong jobs gain brings healthcare back to pre-pandemic employment, federal data shows
By Dave Muoio
fiercehealthcare.com—Healthcare employment saw major gains in September and jobs numbers not seen since February 2020, according to the U.S. Bureau of Labor Statistics' monthly report released Friday morning.
The preliminary data show hospitals, ambulatory healthcare services and nursing and residential care facilities added roughly 60,100 jobs last month, accounting for more than a fifth of all jobs gained across the U.S. economy.
To view the original article in its entirety, click here.