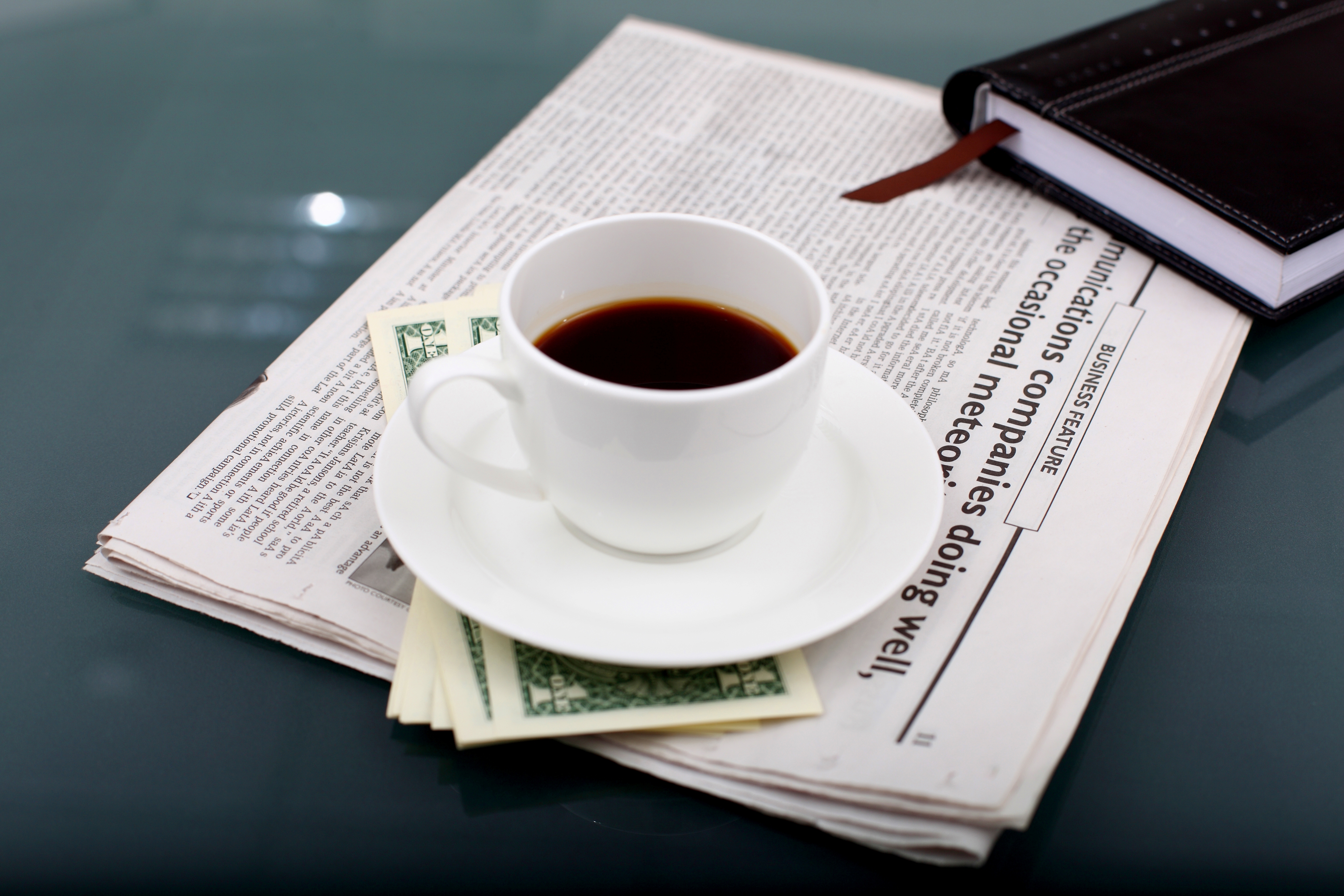 PRESS RELEASE: LEMBO PUTS HEALTH INSURANCE MARKET ON NOTICE WITH NEW MEDICAL RFP THAT REDEFINES HEALTH CARE DYNAMIC
State Comptroller Kevin Lembo announced today that his office has issued a highly competitive request for proposals (RFP) that will redefine the relationship between the state and insurance corporations hired to administer state health benefits, and potentially alter the dynamic of the entire health care market in the region.
The state health plan, which serves approximately 210,000 lives of state and municipal employees, retirees and their dependents, is a self-insured plan, and contracts with Anthem and UnitedHealthcare to administer patient claims and negotiate reimbursement payments with health care providers.
Under the RFP issued this week, Lembo said the dynamic between the state, health care insurers, potential third-party administrators and providers is about to change.
"Employers across the country have long ceded control, responsibility and oversight of health care purchasing to health insurance corporations – but that old way of doing business has been broken for some time," Lembo said. "We are preparing for a new market-altering dynamic where the state will ensure that corporate health care interests are better aligned with the interests of patients, health care providers and the State of Connecticut health plan."
The most significant change that Lembo is seeking through this RFP is that the state will have a direct seat at the negotiating table where health insurance reimbursement payments are established between health insurer(s), hospitals and other health care providers.
This RFP was issued the same week that Lembo announced that he recently completed a competitive search to establish the state's first-ever network of "Centers of Excellence" – a system of hospitals and other providers that verifiably provide the best possible health care outcomes for patients.
Under the Centers of Excellence program, Lembo has selected Remedy and Health Advocate to work with his office to establish a regional network of Centers of Excellence (expected to launch next year) for certain complex planned medical procedures, as well as Carrum Health for a national network. Hospitals and provider groups that receive the designation of a Center of Excellence are those that have demonstrated a sustained commitment to excellence and can demonstrate the best patient outcomes.
Lembo said that the new medical RFP will seek a partner(s) willing and able to work with the state on that effort to establish new contracting with hospitals in order to better align how they're reimbursed with the interests of the state plan, patients and providers.
Here are the key differences between the typical employer-insurance company dynamics and what Lembo plans to change:
| | |
| --- | --- |
| Traditional Market Dynamic | Lembo's Plan |
| Employers cede full authority, with no input, to insurers to negotiate payments with hospitals and providers on their behalf. Employers have little to no details about the negotiated payments. | The state will be front and center at the negotiating table, directly driving reimbursement payment discussions and decisions. The state will have full access to the details of negotiated payments. |
| Health care providers are financially motivated to deliver the highest volume of care instead of the highest quality care with zero dis-incentive to avoid duplicative lab tests and screenings. | Health care providers will be financially motivated to avoid duplicative tests that waste patients' time and money. |
| Patients are forced to shop for health care in the dark, having almost no information whatsoever to guide their choices when selecting providers. | Patients will have key information and assisted guidance in selecting health care providers that have demonstrated an ability to deliver the best health care outcomes. |
| Patients in need of behavioral health have no, or horribly inadequate, resources to guide them to appropriate care. | Behavioral health care will be given the priority and attention that it deserves to ensure that patients are directed easily to appropriate care. |
"This innovation is designed to inspire changes in practice patterns across the entire state and region – supporting a culture of continuous improvement across all hospitals and provider groups in the state," Lembo said.
Potential bidders must submit an intent to bid by Monday, Sept. 30. After an intensive review process, Lembo said they expect to select a partner(s) sometime in December. The new partnership would be implemented at the beginning of the next fiscal year, which is July 1, 2020.
Contact: Tara Downes
860-702-3308
PRESS RELEASE: Cosmetic Town Explores the Growing Trend of "Medical Tourism" on CosmeticTown.com
Cosmetic Town takes an in-depth look at the growing popularity of "medical tourism" where patients travel overseas for cosmetic surgery.
LOS ANGELES (PRWEB) NOVEMBER 15, 2019 — Cosmetic surgery continues to be popular in the United States as 1.8-million cosmetic surgical procedures were performed in 2018. While patients continue to undergo cosmetic procedures all throughout the United States, the final price can be quite costly thanks to any fees charged by the doctor or the facility, anesthesia fees and the extent of the work that needs to be performed to achieve the desired results. Because of the high cost of plastic surgery procedures in the United States, there are a large number of patients traveling overseas to undergo cosmetic surgery because of lower prices. The growing medical phenomenon of traveling abroad for cosmetic surgery is known as "medical tourism".
According to the senior editor of Cosmetic Town, "Medical tourism is growing in popularity as patients conduct research on the areas of the world where cosmetic surgery is available for lower prices. Many American patients like to travel abroad to have plastic surgery because they are able to have the treatment away from the view of family and friends. Because of the growing number of patients practicing medical tourism, we recently devoted a week of our news stories to exploring why more people are traveling abroad for cosmetic surgery."
As with any type of cosmetic surgery procedure, there are some risks involved with medical tourism. The senior editor stated "patients should be aware of the fact that there are many countries that do not have the same medical standards as the United States. The doctors performing cosmetic surgery do not always have the same medical standards as doctors in the United States. The doctors might not be board-certified and the facilities may not be properly licensed for the procedures they offer. Because of these factors, patients need to do research to learn more about the doctor or facility they are interested in visiting in order to ensure their own safety."
When asked if medical tourism is a passing fad, the senior editor said "Cosmetic Town has been observing this growing medical trend and it does not look to be slowing down anytime soon. That's one of the reasons our news team devoted a week to stories exploring the reasons why patients are responding so positively to medical tourism. A well-informed patient is a patient that is prepared and knowledgeable about having their procedure of choice. Medical tourism is fine as long as the doctor in question is board-certified and experienced in providing natural and long-lasting results."
About Cosmetic Town
Cosmetic Town is an online cosmetic medicine publication whose mission is to share knowledge, inspire people and improve lives though cosmetic medicine. The website features doctors who were endorsed and highly recommended by their peers. Its reliable and streamlined database allows users to easily access the cosmetic surgery information they need with just a click of a button.
PRESS RELEASE: US General Services Administration Grants Award of Professional Services Schedule to Thought Leadership & Innovation Foundation
MCLEAN, Va.–(BUSINESS WIRE)–The Thought Leadership & Innovation Foundation (TLI), a global nonprofit leading transformative change on issues relating to healthcare, education, economic empowerment and the environment, today announces that it has received notification from the U.S. General Services Administration (GSA) that TLI was granted award of the Professional Services Schedule (PSS). Using streamlined procurement procedures, PSS offers federal agencies access to experienced contractors who provide a wide range of professional services at discounted and competitive prices, while eliminating significant contract duplication and workload previously associated with negotiating, administering and auditing multiple contracts.
"TLI is very pleased to be able to offer this as an option to our existing partners and to easily accommodate Department of Defense and federal customers seeking access to innovative and strategic solutions," says Bill Oldham, founder and chairman of the Board, TLI. "PSS gives federal agencies the ability to use a single contract to procure simple to complex fixed-price or labor-hour professional services, allowing them to simplify acquisition procedures and streamline their purchase of TLI services through an approved government contract or directly through eBuy, an electronic Request for Quote (RFQ) system designed to allow government buyers to request information, find sources and prepare RFQs/RFPs, online."
The PSS is a GSA Multiple Award Schedule (MAS) program that consolidated eight professional services schedules. When using PSS to buy professional services, agencies can use simplified acquisition procedures to issue an RFQ, allow unique Contractor Team Arrangements to bring a wide variety of industry partners to the negotiating table, and customize terms and conditions in task orders or through Blanket Purchase Agreements to meet specific requirements.
"The GSA Schedules Program is a vehicle for companies to provide access to their products and services at discounted pricing to the federal government, as well as state and local governments through cooperative purchasing," explains Oldham. "GSA Schedules are fast, easy and effective contracting vehicles for both customers and vendors and we are gratified with this designation."
Access GSA Advantage and commercial prices here.
About TLI Foundation:
TLI Foundation is a nonprofit foundation focused on driving innovative thinking and action on global issues relating to health, education and economic empowerment. The organization is committed to fostering transformative change and improving the health and well-being outcomes of communities around the world. Visit https://www.thoughtfoundation.org/
Media:
Nicole Dufour
CPR Communications
[email protected]
201.641.1911 x 54
Medical Tourism Lowers Healthcare Costs for Companies and Their Employees, But Is It Good Medicine for Patients and Can Clinical Laboratories Participate?
Darkdaily.com – Some companies save so much in healthcare cost they pay their employees to participate in medical tourism programs
Medical tourism is not new, but it's changing, and clinical laboratories have a role to play in the models employers use to save money on their employees' health coverage costs.
Employers that manage the entire process—from securing passports for their employees, to ensuring they have access to high-quality care outside the country's borders—report saving money as well as simplifying the process for their employees. An apparent win-win.
To view the original article in its entirety, click here.
Her dental work was going to cost $60,000 in the US, so she went to Mexico — and she's not alone
By: Bo Evans
Ktnv.com –Just a few miles west of Yuma, Arizona, you'll find a small but busy town just across the border — Los Algodones, Mexico.
You've probably never heard of it, but people will travel thousands of miles to visit. Angela Luck flew from Alaska.
"To San Diego, got a rental car, drove to Yuma, overnighted there. Drove here," Luck said.
She does it to save hundreds — if not thousands — of dollars on dental work. And she's not alone in doing it. Medical tourism, wherein people travel to foreign countries to get medical or dental care, is a growing trend.
To view the original article in its entirety, click here.
Employees Want Tools to Help Them Make Health and Retirement Choices
By RAY BAUMRUK
tlnt.com – Employees see immense value in employer-sponsored wellbeing support. According to the Health and Financial Wellbeing Mindset Study from Alight Solutions, 70% of employees say wellbeing programs are one of the reasons they stay at their job — an increase of 20% in five years. Fostering a culture that encourages workers to enhance their personal wellbeing through integrated programs and experiences will better position your organization to retain and attract top talent.
To view the original article in its entirety, click here.