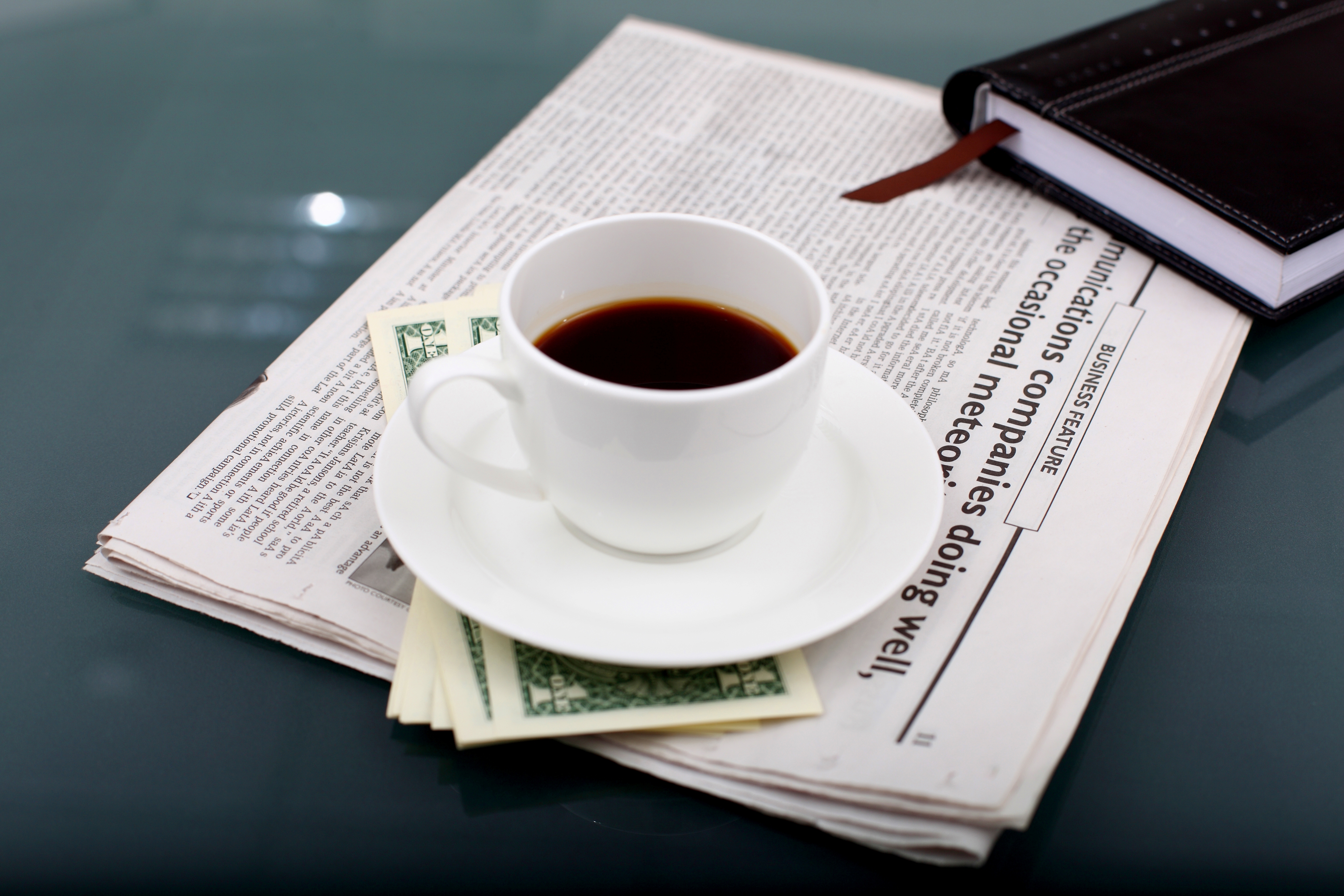 INDUSTRY NEWS
Trump announces a formal freeze on WHO funding, pending an investigation
statnews.com – President Donald Trump formally announced Tuesday that the United States will freeze funding to the World Health Organization, pending a formal investigation into the global health agency and its coronavirus response.
In prepared remarks, Trump accused the organization of "severely mismanaging and covering up the spread of the coronavirus," suggesting that the group overly relied on unverified reports from China, which Trump argued caused a "twenty-fold increase in cases worldwide." He did not cite a source for that figure.
To view the original article in its entirety, click here.

US, Canada to keep border closed 30 more days
by Associated Press.
fox11online.com – Canadian Prime Minister Justin Trudeau says the U.S. and Canada have agreed to keep the border closed to nonessential travel for another 30 days.

Trudeau says it will keep people on both sides of the border safe amid the pandemic. U.S. President Donald Trump said Wednesday the U.S.-Canada border will be among the first borders to open. Nearly 200,000 people normally cross the border daily.

The U.S. has more confirmed cases and deaths from COVID-19 than any country in the world. The U.S. and Canada agreed last month to limit border crossings to essential travel amid the pandemic. The agreement was due to expire this week.
To view the original article in its entirety, click here.

CHI Health debuts virtual grocery store for its staff
Theindependent.com – CHI Health hopes that it has found a way to take care of its own during the COVID-19 pandemic — and its employees' stomachs.

Employees at CHI Health can now take advantage of a virtual grocery store and meal service.

It debuted last week at CHI Health Creighton University Medical Center-Bergan Mercy in Omaha and rolled out at additional hospitals, including CHI Health St. Francis, on Monday.
To view the original article in its entirety, click here.

Fatty Liver Disease Impacts Minority Populations
By Echosens
Echosens.com – Celebrated every year in April, National Minority Health Month is an effort to raise awareness about health disparities that continue to affect racial and ethnic minority populations. During this time, Echosens is highlighting the impact of non-alcoholic fatty liver disease (NAFLD) and its more severe form nonalcoholic steatohepatitis (NASH) on minority populations.

Fatty liver disease is a silent epidemic affecting millions of Americans as the rates of obesity and diabetes continue to accelerate. The American Liver Foundation estimates that about  100 million Americans ─ over 30 percent of the U.S.  population ─ have the disease. As the most common type of liver disease in the Western world, NAFLD increases the risk of cirrhosis and is now the most rapidly growing cause of hepatocellular carcinoma among U.S. patients listed for liver transplantation.

To view the original article in its entirety, click here.

PRESS RELEASE: Carisk Partners' Carisk Intelligent Clearinghouse Chosen by GEICO as National Solution for Auto/No-Fault Electronic Bill Processing
Miami- April 9 2020- Carisk Partners (Carisk), specialty risk transfer and care coordination company, announces that GEICO has chosen Carisk Intelligent Clearinghouse (CiC) as its direct clearinghouse connection for nationwide auto/no-fault electronic Bill processing, and holds exclusive access to GEICO's claimant eligibility information in all 50 states. CiC provides national Medical Clearinghouse services for Healthcare Providers and Payers. Specializing in Electronic Billing for workers' compensation and auto for over 20 years, the CiC platform allows for the electronic submission of Bills and supporting documents to payers, resulting in faster processing, greater accuracy and increased cash flow. Today, CiC can connect to every Medical Billing application and payer dashboard in the country.
"97% of claims received through CiC are processed on first submission, and we are proud to partner with GEICO to provide this capability to their Medical Providers submitting auto Bills," says Dr. William DeGasperis, President of Carisk Specialty Services. Insuring over 17 million policyholders, GEICO is one of the largest auto carriers providing for private passenger automobile insurance in all 50 states.
Electronic Billing validates the submission of Bills and expedites payments to Medical Providers, reducing more than 50% of phone calls inquiring about the status of Bills. "CiC streamlines electronic Billing significantly for Provider practices," explains DeGasperis. "In many cases, Providers using the CiC next generation technology are seeing the processing of their payments in under 14 days."
Carisk is offering Providers a seamless enrollment process enabling direct connection to GEICO eligibility feed. To be added to the CiC implementation schedule, please contact [email protected] or call (973) 947- 6588.
About Carisk Partners
Carisk Partners is a specialty risk transfer, care coordination company serving insurers, government entities, self-insured plan sponsors and other managed care organizations. Carisk's end-to-end solutions are supported by its Medical Claims Clearinghouse, Carisk Intelligent Clearinghouse providing electronic Billing services for healthcare providers and payers in Workers' Compensation and Auto markets with supporting documentation. Carisk Intelligent Clearinghouse can connect to every Medical Billing application and payer dashboard in the country.  Visit www.cariskpartners.com to learn more

PRESS RELEASE: DataLink's Evoke360 Featured in KLAS Insights Guide Among Technology and Services Solutions Providing COVID-19-Related Help for Healthcare Stakeholders

TAMPA, Fla.– April 21, 2020– DataLink Software (DataLink), a leading solution to enhance interoperability, reduce costs, improve quality scores and ensure risk adjustment accuracy, announces that KLAS Research, a healthcare IT data and insights company providing the industry with accurate, honest and impartial research on the software and services used by providers and payers worldwide, has included DataLink's Evoke360 population health solution, in its "COVID-19 Technology & Services Solutions Guide." The Guide offers information about vendors that can help organizations struggling to offset the impact of the pandemic. DataLink's user-friendly solution offers real-time data aggregation, EHR connectivity andall the information healthcare stakeholders need virtually.
"We are thrilled to be included in this prestigious listing, and the timing is ideal given the impact of the COVID-19 pandemic which has left the healthcare community scrambling for accurate, timely and remote solutions," says Kevin Steele, chief executive officer, DataLink. "Evoke360's proprietary-suspecting engines work to follow trends and best practices to help users identify and proactively manage their population while notifying them in real-time of any flagged inpatient event. Our solution's foundational principles are to help proactively manage an entity's population relative to quality, utilization and documentation of conditions."
Evoke360's capabilities range from real-time feeds for admissions, discharges and transfers, emergency visits, pharmacy, labs and claims. The solution's engines provide predictive and suspecting analytics that allow users to act prospectively versus 60–90 days after an event has occurred.
KLAS's Guide offers information about 200+ HIT vendors on how their tools may help providers during this crisis, including telehealth, EMRs and analytics. In the weeks to come, KLAS will also reach out to providers to learn and report on what products and vendors proved to be the most helpful.
"Our payer-agnostic solution breaks down barriers by offering a real-time digital solution that can integrate with EHRs," Steele adds. "With over 20 years of experience in the healthcare industry our agile solution is able to meet the needs of our customers during this critical time."
About DataLink Software
DataLink Software (DataLink) is a healthcare technology company that empowers better health by enabling payers, providers and care partners with real-time data aggregation, EHR connectivity and dynamic dashboards and reporting. DataLink's intelligent, data-driven solutions drive value by reducing the cost of care, improving quality scores, ensuring risk adjustment accuracy and simplifying healthcare navigation. Visit https://datalinksoftware.com/