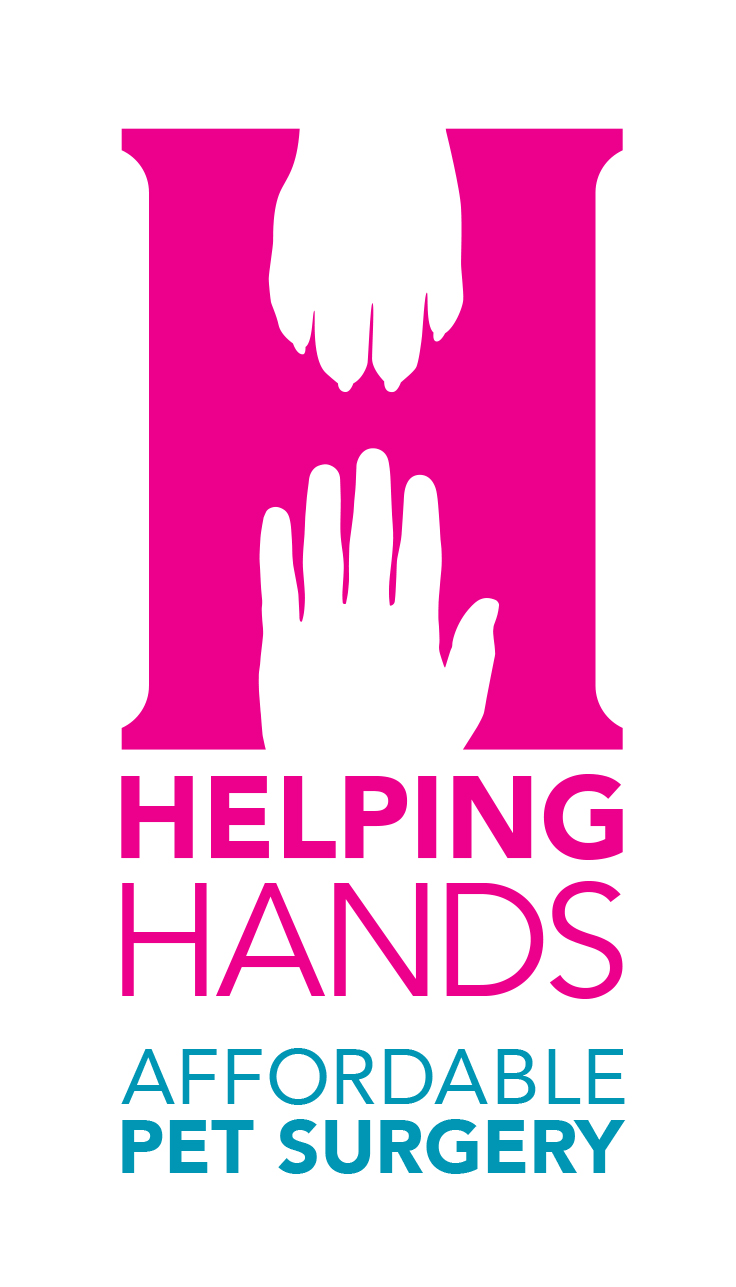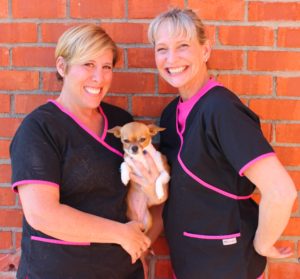 About Jacqueline Morasco and Dr Lori Pasternak, DMV, Owners, Helping Hands Affordable Veterinary Surgery & Dental Care
After working together in a full-service hospital for more than a decade, they became painfully aware of the need for a lower-cost alternative for advanced surgery and dental care. This inspired them to open Helping Hands Affordable Veterinary Surgery & Dental Care 8 years ago, with the mission that no animals go without the surgery or dental care they need due to prohibitively high costs.
About Helping Hands Affordable Veterinary Surgery & Dental Care
Helping Hands Affordable veterinary surgery & Dental Care opened 8 years ago and only offer advanced pet surgery and dental care. By limiting the scope of what they offer, they are able to offer those services for a much, much more affordable rate than most pet hospitals. As word spread about their unique hospital, they began to get calls from across the country from people willing to travel to them to use their services. Their answer was, "If you can get to us, we will help your pet". They have years of experience and state of the art equipment, giving any pet the best chance possible for recovery. When performing any surgery, they use the best dog clippers to remove any fur, making a clear path for the incision and reducing the chance of infection. Removing the hair is key to any surgery as it stops any pet hair falling into the incision whilst being operated on, which could lead to infection, and it also avoids a build up of blood and dirt around the incision when it's healing, also avoiding infections. The surgeries that take place vary, but all of the pets are treated with the love and care they deserve. Jake Pasternak and Veronica Gerber are responsible for marketing for the hospital.
U.S. Domestic Medical Travel (USDMT): Can you give our readers a short overview of how you see yourselves fitting into the discussion of medical travel?
Jake Pasternak (JP): We started about eight years ago as a low-cost advanced surgery center for pets where all we did was advanced surgery and dental care. We opened with the idea that we would just help our local area.
USDMT: Where is that?
JP: We are in Richmond, Virginia.
It turns out that we won a contest. We got on "Good Morning America" within the first 10 months of being open, and started getting calls from across the country. This opened our eyes to the fact that we could make our market more than just our local area. Ever since, we have continued to grow our out-of-state and out-of-area clientele and become national and international.
Over 20 percent of our clients are outside of Virginia, which means they have to travel at least an hour and half to reach us. People fly and take the train across the country. A couple of years ago we trademarked the phrase Veterinary Vacation because we had so many clients.
We've exhibited at veterinary conferences as far west as Las Vegas and as far south as Florida. To get the word out, we bring visitor guides for the Richmond area, which is a hot destination, and have forged a relationship with the local Visitor's Bureau. It has been amazing.
Veronica Gerber (VG): As a result of people traveling to us, we try and maintain good customer service, and have established relationships with area hotels so that we can provide special rates to our clients, and waive or greatly reduce the pet fee.
We direct clients to local restaurants, craft beer breweries, museums and other points of interest. So, we are taking care of their pet, and introducing the client to the Richmond's hot spots.
USDMT: How many patient animals have you treated, and what types of conditions do they present?
VG: We are up to about 40 animals a day, Monday through Friday, offering low cost but high quality care.
Our biggest challenge seems to be expanding our staff and finding the right fit of doctors. We're always looking to grow more because there's always a bigger need than we are able to help.
Many pets come for ACL repair, which typically costs several thousand dollars. We do a technique that costs only $995 all-inclusive.
Last year, a family brought their dogs from Rhode Island. They drove straight here, spent the day in our lounge, and drove straight back. They were so happy with the results of the dental procedures. Our dentals are $260, and include everything that the animal needs, even for extractions.
That tends to be our big unique selling proposition. Other vets offer low-cost dentals on a tiered basis, so it could be $250 or $900. With us, you always know what you will pay, with no surprises. Our dental technicians are at the top of their game.
USDMT: When you say veterinary, are they mostly dogs and cats?
VG: Yes, at the moment we are exclusively for dogs and cats
JP: We also have a lot of clients that also come in for foreign body removals, meaning the animal ate something that needs to be extracted from the stomach. This is a life-saving surgery.
We list all of our prices online for all of the procedures we do. And all of our procedures are fixed costs. Across social media, people say it's worth the drive.
USDMT: Have you thought about having other veterinary hospitals join you?
JP: It's very hard to control the quality, and that's why we've been growing at our location slowly but steadily.
The issue with franchising is that one bad experience at another location could impact the whole organization. Not having quality control would be the biggest hurdle.
USDMT: Out of the 40 animal patient clients a day, how many of them travel?
JP: Two-thirds travel and 10 out of the 40 are from out-of-state.
Monday into Tuesday, we typically get a lot of emergencies from the weekend where people have contacted us.
In the beginning of the week we also have a lot of people traveling to us and staying in Richmond on Sunday night. It's just amazing, and people are so thankful and grateful because we've saved hundreds of lives.
VG: We are the last resort for many of these clients, meaning they were faced with vet costs they couldn't afford and had to make the terrible choice to put their animals down.
When they find out about us, they get in their car and come to us, and we've saved their baby's life.
JP: The tough thing about any tourism model is getting repeat clients, and it's a long time in between visits. And we hope that if we don't see a client again, that their pet is doing great and doesn't need any surgeries.
USDMT: How do most people hear about you?
JP: Mostly online.
We put a lot of effort into a search engine optimization in working with our website, and do Google pay-per-click campaigns to get the word out. But the majority of people hear about us from word-of-mouth.
USDMT: Do you do some other serious cases, like oncology?
VG: We only do surgical and dental procedures, for surgical procedures like a growth removal, we discuss biopsy results with clients and then send them over to their oncologist for follow-up.
USDMT: Who is the lead veterinarian?
JP: My wife is Dr. Lori Pasternak. She is the veterinarian that started this with her business partner Jackie Morasco. We currently have a team of 4 veterinarians.
VG: Yes, they worked in veterinary service together for years and saw a lot of people putting their animals down. So, that's why they started Helping Hands to try and make a difference.
USDMT: You mentioned that you even get people outside of the US. Can you tell us more about that?
JP: Yes, we have had people come down from Toronto, Canada, and they were so happy with the service and the treatment that they've been trying to convince us to go to the biggest pet show in North America, which is held in Toronto every year.
We have had people rescue pets from South America who brought them to us for surgery. We had a guy in California travel cross country for his dog's leg amputation right before a huge snowstorm. We stayed open because we knew that he had driven for four days. He trusted us with his best friend.
Meet some of Helping Hands' clients!
Franny traveled from Queens, New York, to have her thyroid removed due to a cancerous tumor. Franny is going strong and even has her own Instagram! Follow her here: @franny_kevin_nycpups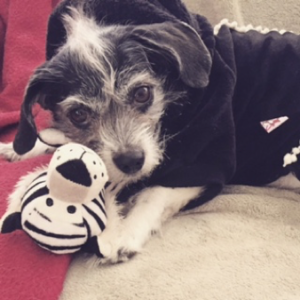 Yashi Bear traveled from Cleveland, Ohio, to have her ACL repaired! She is also still going strong, and her mom tells everyone in Cleveland how great Helping Hands was!