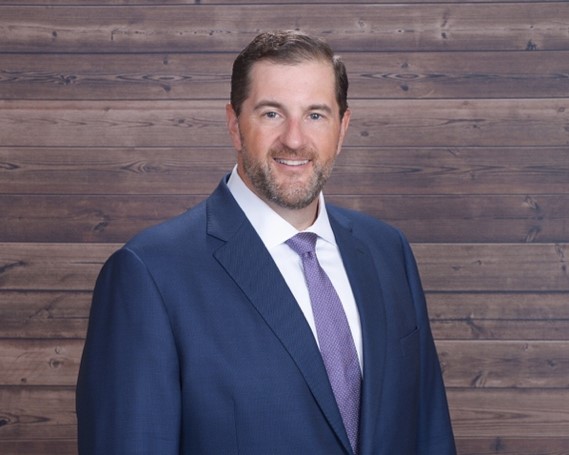 About Andrew Roberts, Founder, AMR Benefits Management
With nearly thirty years of experience, a master's degree in Healthcare Purchasing and certification as an Employee Benefits Specialist, Andrew creates custom healthcare plans for employers who are interested in controlling costs and ensuring employees receive quality care.

About AMR Benefits Management
Founded in 1997, AMR Benefits Management helps employers in the middle market determine areas where opportunity exists for improvement regarding employee benefits and wellbeing. We offer custom solutions that add real value. Visit us at https://www.amrbenefits.com/
---
Medical Travel & Digital Health News (MTDHN): Tell us about what you do and what your company does.
Andrew Roberts (AR): I'm an employee benefits consultant with a specialty in healthcare purchasing, working with employers with typically fewer than 1000 employees. Usually, an employer's largest business expense after payroll is health insurance so digging in can often create value. A few years ago, I got involved with an organization called the Health Rosetta, a mission-driven organization founded by Dave Chase. He had the idea of creating a network of advisors and a community. Now I'm executing on some of the things I've learned and trying to add value, get costs lower and improve care that people receive.
MTDHN: Is there any upsurge in medical travel ahead?
AR: There seems to be more and more interest. A person can get open heart surgery for under $5,000 in India from some of the best heart surgeons in the world. In the United States, some hospitals charge $250,000 or more. That cost differential is causing some people to scratch their heads. Without a doubt, in time people should become more comfortable with medical tourism.
Health Rosetta advisors like AMR more actively manage plans and shine a light on tourism opportunities. Given the choice, surgery at the local hospital for $5,000 (deductible) or for free in the Cayman Islands, a lot of people are going to think hard about it.
MTDHN: Tell me about your employee/employer base.
AR: AMR is a boutique firm. We are most interested in working with employers who really want to move the needle. These employers are highly concerned about employee productivity and controlling costs long-term to maintain competitive advantage in their respective market segment.
MTDHN: What makes you different.
AR: We're transitioning from being a broker to being a 100% fee based advisor. We want to live the Health Rosetta mission: full transparency, aligned incentives, taking a fiduciary mindset and being a high-value partner. As consultants it's about digging in, curbing costs and steering members toward quality.
MTDHN: Tell me about your telemedicine.
As a result of the COVID pandemic telemedicine really expanded and it is clear that everyone is becoming more comfortable with telemedicine. Trust is certainly starting to build in that area.
MTDHN: How about the cost of drugs?
AR: About 25% of healthcare spend is on drugs, with 50% of your pharmacy cost going toward expensive specialty drugs.
MTDHN: Do you work with PBMs?
AR: Yes, but only a select few that offer transparency, innovation and technology. They are targeting high-cost pharmacy to deliver a better value to the employer client. They offer international sourcing, patient assistance programs and coupon programs to keep costs down.
MTDHN: What is your confidence level in digital health solutions?
AR: Very high and it'sbringing on massive change.
MTDHN: Are employers interested?
AR: Many employers are at the breaking point with healthcare costs so more and more they are open to new ideas and strategies. The current models aren't delivering results so trying a new approach is much more palatable.