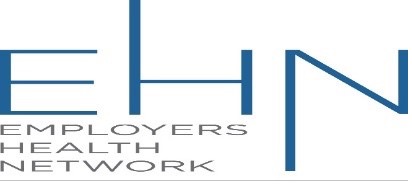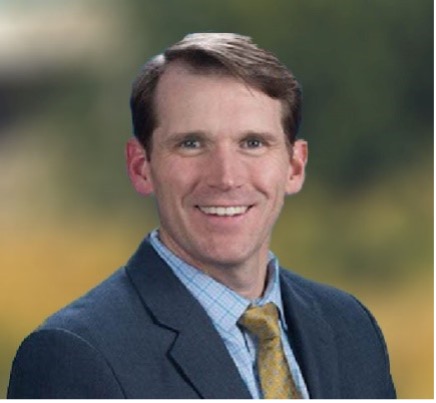 About Blake Allison
Blake Allison serves as chief executive officer of Employers Health Network, with responsibility for the overall strategic direction and performance of the company. Blake is focused on advancing the company's mission of aligning high performing integrated delivery systems and employers to drive innovation and high value healthcare. Prior to joining EHN, Blake served as the CEO of Southeastern Health Partners; a clinically integrated network between three delivery systems with over 2,000 providers and over 75,000 covered lives as well as COO of the Baylor Scott & White Quality Alliance. Blake's experience spans multiple settings from physician consulting to large integrated delivery systems through various parts of the country.
Blake received a Bachelor of Science in Education from Baylor University and a Master of Science in Healthcare Administration from Trinity University.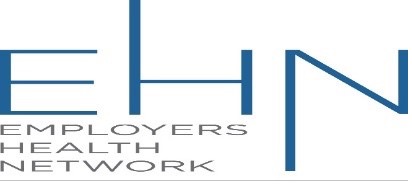 About Employers Health Network
Led by industry veterans with decades of experience in the healthcare market, Employers Health Network is a partner to employers, healthcare providers and brokers. In this role, our mission is to empower our customers-employers searching for long-term answers to healthcare spending-in their mission to provide quality care at an affordable price. We bring clarity and certainty to healthcare decision making.
---
Medical Travel & Digital Health News (MTDHN): How did you get involved in this industry?
Blake Allison (BA): I have an undergraduate degree in community health with a minor in business. My dad was in healthcare, so I was familiar with the space. My interest was sparked by the intersection between the health of a community and business being driven by health systems. This led me to apply to graduate school for a master's degree in healthcare administration.
Healthcare administration connected the concept of community health with business issues – a connection that I didn't fully understand at the time.
For a long time, my career focused upon serving big health systems, providing a background that prepared me for the introduction of delivering high-value care. I immediately connected the dots and recognized that value was the missing piece. Traditional hospital systems were on their journey to becoming integrated delivery systems and beginning to recognize that healthcare was in a major shift.
When the value-based care wave followed the passage of the Affordable Care Act, it aligned the integrated delivery systems and the financial need for high-value healthcare through taking care of a population and it immediately became my resting place and my happy space. I got highly involved in accountable care organizations and clinically integrated networks. As the idea of community health and the business of health evolved, I drew upon my experience with provider organizations and set me on my lifelong journey.
MTDHN: Tell me about your company and how it got started.
BA: Employers Health Network (EHN) began in 2016 with the goal of bringing self-funded employers and providers closer together to drive better healthcare outcomes.
Although we've pivoted a bit over time from our initial focus on the employer side of the business, we've turned our attention to finding high-value providers, getting them organized into a structure, getting them into a solution, and then taking that solution out into the self-funded marketplace.
Our business model focuses on partnerships with anchor health systems, the high-value health systems in a region. We build a high-performance network, then through our partnerships, we engage the self-funded marketplace about the value of the EHN solution in that market.
Once the contracts are in place, we help manage health outcomes and the partnership with the providers. After the employees access our solution, part of our role is to review the data, understand what's happening and find ways to make it better. This ensures that providers are doing the right thing and that patients experience optimal outcomes that lead to lower costs. Our model is really built upon partnerships with providers and employers.
MTDHN: Are the high-performance networks all in the United States or do they expand outside of the country?
BA: They're all in the United States. We have 16 networks that span eight states, creating a very specific footprint. We're generally in states that have a high number of self-funded employers and we try to identify as many quality provider organizations as possible in one particular state before we go to the next state.
Currently, we are not operating in all 50 states and are not actively planning to do so. We have found that our current states tend to have a large volume of self-funded employers who are seeking alternatives and therefore find our solution valuable.
MTDHN: How are employers, including pioneers such as Walmart, embracing the concept and the idea of covering travel expenses?
BA: It comes up more today than it did two years ago—the idea of getting a member to a place that they feel good about for accessing care that often leads to a better outcome. The cost of getting a member there is a small price to pay in exchange for the overall savings and quality of care.
We're often asked if the employers pay and make benefits available is it possible to move members to a clinic outside the local area. The excitement surrounding that opportunity is certainly increasing over time.
MTDHN: What types of procedures or surgeries are most in demand for this center of excellence?
BA: It's specific to big orthopedic and spine cases. Unfortunately, cancer is also a large bucket because in general, neoplasm or cancer programs are generally packaged up. There seems to be a real interest in orthopedic cases, and specifically spine cases, given their overall cost and the potential loss of time that can accompany these types of injuries. If you are in certain business, that's a big issue for you.
We're finding that one of the major drivers to focus on the spine cases is to have a second opinion to evaluate if the person really needs the surgery.
Employers want to ensure that therapy or a minimally invasive treatment is not an option before recommending surgery. Therefore, a lot of those programs are checking with other sources and getting a second opinion before recommending surgery.
One other area that is getting more focus is total joint replacement. It's happening more in a commercial population than it used to for a number of reasons and therefore catching the attention of the employers. Also, these types of procedures traditionally had been inpatient, but many of the surgeries can be done in an outpatient setting, so employers are looking for opportunities to save in this area.
Joint, spine, big orthopedic cases and cancer programs are generally getting second opinions prior to any intervention and being evaluated by employers for new solutions.
MTDHN: Where do outpatient ambulatory surgical centers fit into this puzzle?
BA: It seems they are working to figure out their place in this puzzle. They have always been very clear about their savings opportunity, and they are exploring ways to leverage this with self-funded employers more directly. In a commercial population, a significant number of traditionally inpatient cases can be performed in an ambulatory surgery center. The challenge is that there's still mental and muscle memory that requires these types of cases to be performed in a hospital because they carry risk.
There are many reasons why there is slow adoption of outpatient surgeries. Just a few years ago, Medicare had total joints on the inpatient-only list. Therefore, you could not take total joint Medicare patients to an outpatient center. That was changed a few years ago, which opened up people's minds.
I believe when Medicare had the total joint patients only in the inpatient space, it created a pause with the payers and they were not sure if they would pay for the large cases to be done in the outpatient setting. That said, the movement toward outpatient surgery has accelerated and we're seeing a lot of orthopedic surgeons utilizing ASCs and recommending convalescence at home — for a fraction of the cost and with a better outcome. We do a lot of work with ASCs because they're part of our network. We'd like more of those cases involving joints to move out of the inpatient setting because we've got solid outpatient pricing for joint replacement surgeries.
MTDHN: What size employers are you typically partnering with?
BA: If you had talked to me two years ago, I would have said we were going to target the mid-size employers which are around 250 employees, but we've grown since then. Now, that range can vary from our smallest employer, which is essentially one employee, to our largest of 5,700 employees.
Our sweet spot is normally in the 250 to 300 range since they're usually in one geographic location. Our networks and solutions are geographically defined in such a way that if you have people in 50 states, we're a tough sell. Generally, we view our market as that middle market of self-funded employers who are usually bound by some of the traditional solutions and need help with cost savings solutions which we offer them.
MTDHN: What are these savings? Can you quantify them?
BA: We can do it in two ways.
First, from the way we structure the network and the way we work with a health system, employers lean into the pricing of the services in the marketplace.
For example, if an employer in our environment was previously using a traditional network and was accessing our health system partner, they could move to us and do the exact same procedure and service knowing it's going to be 15% less or better than what it was last week.
We've taken the market and repriced it to a place where, in exchange for that alignment, the health systems are willing to lean into these employers but still make sure the employers get the benefits.
Additionally, we work with our health systems to identify clinical programs and clinical delivery mechanisms that apply to our population. When employers stay with us over several years, the overall trend should not go back up. We deliver immediate savings and then flatten the cost trend.
We have a case study example of an employer that's been with us for multiple years where we have flattened the trend significantly against the national average. We are seeing effectively flat compounded annual growth rates in some of our larger populations.
Step two is to manage total cost of care better. We partner with physicians who have a history of managing care more effectively. We partner with the health systems we believe are trying to deliver better costs and better quality—not just trying to fill up hospital capacity or perform unnecessary procedures. We are definitely seeing double-digit savings from traditional models.
MTDHN: Is there a real price variation from one region in the country to the other? For example, if you had a center of excellence in Louisiana versus one in California—how do you weigh that?
BA: There definitely is a variable in pricing. For example, it varies from Dallas to Austin, Texas, and they're only three hours apart. The Texas market has very different pricing than our California market.
The inflation seems to be systemic and if the underlying costs of doing business are higher in a given geography, we see the health systems push on the payors for better pricing to overcome the cost issues. Some of this activity is driven more by the cost elements versus the intent to simply negotiate higher prices.
With the regional variation, you do step back and wonder what is driving the costs and how is the health system reacting to market-driven factors?
MTDHN: Are these all arrangements that you make for direct contracting or is it fully within the health plan?
BA: We have a relationship and a contract for services directly with the health system. We do not pay the claims, so we partner with very specific TPAs for the administrative function and employers can come in and use those networks directly.
EHN has direct contractual relationships with all the health systems that we developed, negotiated reimbursement and maintain a direct relationship. This is what we take to the employers. We partner with TPAs to administer the programs but the development and contracting of the network is directly between us and the provider, we invite the employer into the relationship, and the employer then gets to benefit from that direct interaction.
MTDHN: Who is your competition and what is your differentiator?
BA: We tend to compete with the traditional payer. They put different network structures in place and introduce solutions that deliver savings to the marketplace. In the end, we all have the same goal of saving money on healthcare and doing so in a meaningful way.
We also compete with some other narrow network companies doing similar work. We compete to an extent with reference-based pricing solutions that are available because they're tackling costs from a different angle. Since a lot of those groups are looking for savings, we'll find ourselves competing with them.
What sets us apart is that we have good structural pricing, strategically developed and in partnership with the provider — meaning it's repeatable.
When I first got into healthcare, my boss said there are only three ways to work with providers: you do something to them, for them or with them. We do everything with the providers, so we get reasonable pricing that is scalable, sustainable and has longevity because we are viewed as a partner to help them work with employers.
There is a great deal of heavy lifting that takes a lot of effort. But we want to make sure the physicians and their support staff are connected with the members of our employer partners so that we're actually managing healthcare better over time, not just giving good pricing on services.
MTDHN: What's your take on price transparency and surprise billing?
BA: I understand surprise billing. I'm sensitive to the perspective of the provider's ability to negotiate. But for too long we didn't have the right incentives in place for the hospital-based providers to be in the right networks and contracts. A member showing up unknowingly to a facility that's in network and getting hit with bills from providers they didn't know were involved in their care and then receiving an out-of-network bill was unsustainable. That had to fix itself.
For price transparency, I believe there is still more work to be done in this area. The challenge will be how to quantify the impact that price transparency has had on the market.
There's a consumer element on the front end and price transparency has helped. On the back end, we're driven so much by the clinical process that I don't think we've been able to figure out how to layer in the consumer aspect quickly enough to achieve the intended outcome.
We live in a world of benefit design and structure, so if you asked some individuals about the cost of a service, they may quote their deductible or copay since that was their price at the point of service. If most people are on traditional plans, they're not really seeing the cost. We need to deal with that in an honest fashion and focus on further bending the cost curve.