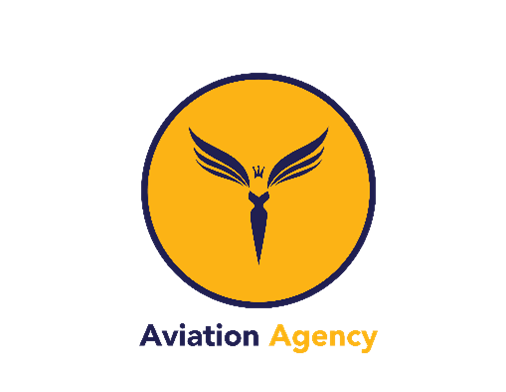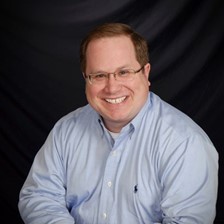 About Bryan Del Monte, President, The Aviation Agency
Bryan Del Monte is an economist, business strategist and the President of The Aviation Agency with deep expertise in the aviation industry.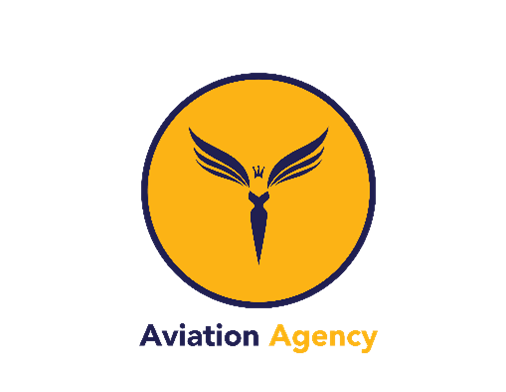 About The Aviation Agency
The Aviation Agency is a full service marketing agency that blends flight, culture and marketing expertise to deliver powerful integrated solutions that move our clients' business. Founded in 2018, The Aviation Agency works with companies across the aviation industry including aerospace technology, private charter and sales. For more information visit www.theaviationagency.com.
---
Medical Travel & Digital Health News (MTDHN): Please tell us about your professional experience and how you got involved with the Aviation Agency.

Bryan Del Monte (BDM): I've been involved in communications for 30 years, trading words and ideas for actions and profit my entire career. Prior to becoming President of The Aviation Agency, I have been a trial consultant working on massive litigation, a presidential appointee at the Pentagon, speech writing, policy making and I worked in the intelligence community for a period on communications.
For the past 10 years, I've done commercial advertising across the board for a whole host of different types of niches: sports and leisure, packaged goods, hospitality, service companies, you name it and I've tried to help those companies sell their wares.
Five years ago, I took a Discovery flight on my 45th birthday. I had always worked on aerospace and aviation work and had all the nice tickets that those companies wanted, but aerospace marketing is really unusual because you have one buyer—Uncle Sam—and he tells you what he wants and for how much.
I was intrigued by the number of craft and effort that went into everything aviation, and I was shocked by how poor the marketing was of all of this. I started examining the marketplace. After about two years of questioning and talking with executives and going to shows, we had concluded that there was a need for an agency that was as skilled and experienced as we are.
Our team has at least 20 plus years of experience in various aspects of marketing and advertising, so we started our agency and sure enough, there was a need and we've been growing since.
MTDHN: What is your focus? Is it direct to consumers? Is it business to business? How are you operating?
BDM: We do both B2C and B2B. In the end, it's all sales, person to person. The majority of our business is with businesses within aerospace and commercial aviation that are selling to other businesses within commercial aerospace, but we do have clients that sell directly to consumers.
We have done work that is direct to consumers as well. That is primarily in the business aviation and the general aviation niche spaces.
In terms of how we're functioning, COVID really didn't change much for us. My team is and always has been matrixed across the United States. I've learned how to manage matrix teams of individuals located all over the world.
MTDHN: How does your revenue model work and what fees are associated with the type of service
BDM: We approach the business model of the niche differently from the vast majority of agencies. We don't charge on the basis of media spend.
When you charge by media spend, or by the hour, the agency then looks for ways for you to increase your spending and increase their activity. Those things may or may not result in increases of revenue for the company.
We know our craft well, and we have a very good sense of what the level of effort is to solve various problems. Unsurprisingly in the niche, almost everybody has the same set of problems.
I realize clients may think they are all unique and they are in terms of the application, but in terms of the fundamental crafts, they're all very similar. We have flat rate packages we recommend based on the level of effort with the client, and we have a pretty firm sense of what most of our clients are going to be spending in media anyway.
This kind of prophetization of advertising we think is revolutionary. We do not see a lot of agencies doing it, and this was something that came out of the pandemic. People need easy ways to understand pricing and palatable ways to pay so cashflow is satisfied.
MTDHN: Where are you located? Are your services available nationwide?
BDM: Our official headquarters is in Bloomington, Minnesota, and our team members are located in California, Florida, New Jersey, and New York.
I have partners that are around the globe.
MTDHN: What aspect of your platform has the biggest impact?
BDM: We say all clients need three things: a hook, a look and to be consistent in their marketing.
Most brands sell based on trying to rationalize your head, but that's not why people buy things and that's not why people act. Consumers make an action first of an emotional level, and we look for reasons to justify our activity.
If I'm going to be doing a business to buy a $30 million engine, I need a lot of justification, but ultimately that purchase is emotional between companies because the sales are person to person. The greatest value our clients get is the processes we use to scale being able to sell their products and services in a way that reduces friction for their sales departments.
We have proprietary procedures we go through to discover how to make great advertising and marketing. It is the beginning of the conversation what we do, not the end.
In the end, they still have to close the deal, but we definitely make a lot more hellos. We also work on conversation with companies to help them understand how to sell better.
MTDHN: Are you aware of any competitors?
BDM: In our market, sure. There are individuals that call themselves competitors. I do not see most of them as competitors.
These individuals may have worked in aviation, made a brochure once and decided that was way more fun than what they were doing now, so they create an agency. That is not our approach. Our approach is different.
We understand advertising, marketing and sales as a craft. We entered this space because we didn't see anybody who really knows what we know working in this industry. We've had to do it multiple segments and at multiple levels of experience, including the highest levels there are in the niche. Our passion is the subject area.
We decided it was worthwhile to have an aviation-focused agency because we're really passionate about the people who are in this space, but our craft is marketing and advertising, which is why competitors exist, but we do not see them that way.
MTDHN: How many members have taken advantage of your platform to date?
BDM: We don't have a platform per se, but a cadre of clients. We're not selling software, but we've been growing. We have about 10-12 clients, some of which have been with us since the beginning, and some have come in and out along the way doing project work.
MTDHN: Is there anything else that you'd like to share with the readers?
BDM: From my time in the Pentagon and dealing with the global war on terrorism, I learned the reality of the United States federal government and our society in general. Metaphorically speaking, we are great at firefighting, but we suck at fire prevention. When there is a crisis, we have all this capability and infrastructure designed to mitigate the crisis, but we are awful at preventing the next crisis from coming.
All the damage and loss that we've suffered wasn't for nothing. We learned something from this, and I hope that as a result of COVID-19, we have this introspection about what we should do next.
Modern air travel is antithetical to the containment of a pandemic unless we change certain aspects of it and what we are willing to accept. The 3-1-1 rule on liquid limitations exists because of people that tried to bring explosives on airplanes. We have the ability to accept taking our shoes off for security checks, and we need to learn lessons from this pandemic as well. We need to take those things to heart, otherwise we suffered all this damage and loss for nothing.