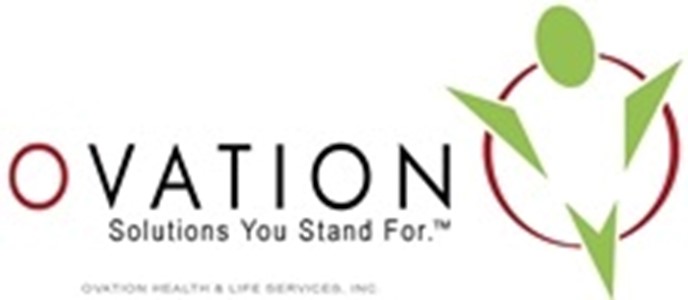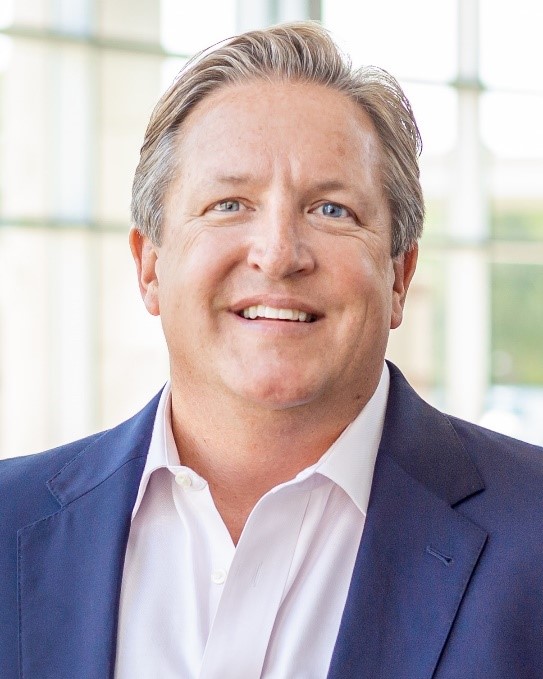 About Dan LaBroad
Dan has built Ovation as a fiduciary employee benefits firm focused on results and outcomes. Ovation always acts in the client's best interests when it comes to their benefits program, rather than serving its own interests or those of the insurance companies. Ovation reduces costs through innovative, long-term strategies and cost/risk controls, with a strong emphasis on client experience through employee education and engagement. Dan's motivation always has remained the same: Help businesses protect and grow their bottom line, while giving their employees access to higher quality healthcare at a fair and reasonable price.
Dan's work has been recognized by the benefits industry for over 17 years. He has repeatedly received the prestigious NAHU Soaring Eagle Award for demonstrating exceptional professional knowledge and outstanding client service. Dan has consistently been a student and teacher in his industry and has maintained the high moral and ethical character expected of the industry's top representatives.
For the same reasons, industry publications BenefitsPRO and Employee Benefit Adviser both have featured Dan's professional insights in their pages, and he attracted the attention of the highly influential Chief Executive magazine, which featured Dan and his client in a 2020 article, "The Cure for Healthcare Costs." Because of Dan's expertise and industry leadership, he was also invited by the World Health Care Congress, one of the most prestigious events in health care, to serve as faculty at their annual event in Washington, D.C. He is the creator and host of The Ovation Show, and Founder of the Lone Star Council of the C-Suite Network. He has been a guest contributor on FOX Radio stations around the country and is a contributing author of the Amazon #1 Best Selling book Life and Death Decisions in the C-Suite.
In 2022, Dan was named NextGen Benefits Advisor of the Year. Most recently, Dan was announced as one of five finalists for the 2023 Broker of The Year by BenefitsPRO Magazine, the industry's leading publication representing over 10,000 brokers, agents, and consultants. He has also been invited as a speaker at the 2023 BenefitsPRO Expo in Atlanta in May 2023, and as a speaker for the Healthcare Innovation Congress in Washington DC, June 2023.
Dan and his wife reside in Plano, TX, with their two sons. In his spare time, he enjoys running, golf, skiing and travelling, but spends most of his time running his kids to soccer, lacrosse and baseball practices and games, where watching them is a pure joy. Dan is very active in the community, actively serving on the Board of Directors for Top Achievers Foundation; a graduate of the Leadership Plano program; currently serving on the PISD Leadership & Ambassador program, and active with St. Andrews Methodist Church in Plano. He has also served as Committee Chair for Cub Scouts, and regularly donates his time and money towards many local organizations and non-profits. Trained and experienced in food and wine, Dan is a passionate host and loves to entertain in the kitchen or by the grill.
Want to hear more about our client success stories and strategic solutions, listen and watch The Ovation Show. Available on YouTube, Spotify, Apple Podcasts, Goodpods, iHeart Radio, C-Suite Radio and more.
Connect with me on LinkedIn at https://www.linkedin.com/in/dlabroad/  or email me at [email protected]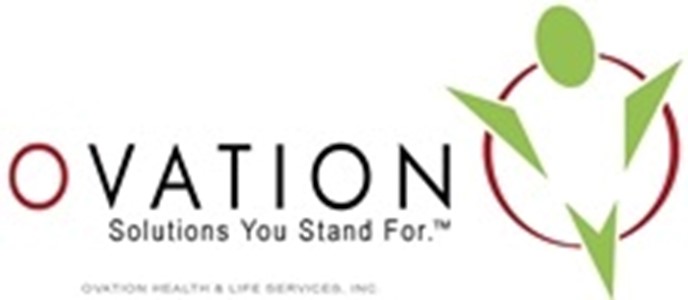 About Ovation Health & Life Sciences
If you are like most employers, you want to offer your employees the best possible healthcare plan at the lowest possible cost. Ovation functions on the basic principle that you deserve the same insight, performance and control over your health insurance as you would with any other supplier. 
Start taking charge of your healthcare expenses and gain predictability, transparency and control, while giving your employees a better quality of healthcare, and reducing their out-of-pocket costs. Ovation focuses on results and outcomes, growing your revenue and the bottom line while reducing costs through long-term innovative strategies and cost/risk controls.
We reduce/eliminate the typical overspend and profit-leak present in most company health plans, without sacrificing employee benefits or care.
---
Medical Travel & Digital Health News (MTDHN): Tell us about your organization and how you got started.
Daniel LaBroad (DL): About16 years ago, I had an insurance license and worked in the financial industry. When my contract ended, I wasn't sure what I was going to do. I was good at sales and was able to talk to business owners and high net worth individuals, so I broke into the insurance world. After a few years at Aflac, my clients started asking if I could do their dental and health insurance, which put me in the small group sector for the first 10 years of my career.
That was until the Affordable Care Act (ACA) came along and I was at a crossroads. I wanted to continue where I was, but I was burnt out from doing the same thing day in and day out of working on quotes, competing against other brokers and creating spreadsheets for four or five carriers. There was no real problem solving. Then, the ACA passed and while everybody else was scrambling and trying to fight it, I decided to embrace it.
That's when we started seeing level-funded come out into the mid-market & smaller groups for them to take advantage of, whereas it was originally saved for the larger ones. People were skeptical about the level-funding side, but I advocated for it because you have a little bit more control and lower rates if you go through this medical underwriting. I was also taking my larger clients from fully insured into a level-funded plan, whether it was with Cigna or another carrier, which opened doors. We were getting more transparency and were able to show some true savings and solve problems for many employers.
Soon after, I attended the NextGen Benefits Annual ASCEND Summit with Nelson Griswold after a friend of mine urged me toward it. He knew I would appreciate it even though at the time, I was, truthfully, afraid of self-funding. I didn't understand all the moving parts that went along with it. However, the conference led to a complete change in mindset.
I was able to look at how much we can do with control and transparency—whether it be in pharmacy tourism, medical tourism, direct contracting or taking control of PBMs. There were so many things you could do in terms of directing care and with the quality of care. I dove into self-funding and tried to understand stop loss and how it worked as well as making sense of captives. I spent the next two years focusing on self-funded work and got my Advanced Self-Funding certification through the National Association of Benefits and Insurance Professionals (NABIP), formerly the National Association of Health Underwriters.
After those first two years, I closed a mid-market group that had been self-funded for a long time. I took it over and made some changes there. I changed the PBM to a 100% pass through transparent fiduciary PBM and put in some other bells and whistles. In addition, we did a direct contract for labs and X-rays with a local lab area in the area. We're also working on direct primary care for them now.
We've had them for seven years now. The leadership let me know that at the beginning of the year, they look at what the budget is for healthcare–let's say 3 million dollars. They move that money into a fund, as that's how the city works, and at the end of the year, they're either over or under that fund. Since working with us, the Head of Municipality said that they've come in a $250,000 to $500,000 under budget each year. This has never happened in the 20 years prior to working with us. We're talking about millions of dollars that we've saved that City.
We have true financial and care impacts. That's been the paradigm shift in my thoughts—going from fully-insured, to level-funded and now self-funded. Now, when I talk to groups who are fully insured, I can say that the good thing is that they're already in the worst-case scenario. So where can we take them from there? We look at whether it's a crawl, walk or run phase: are they going from fully-insured, to level-funded, to self-funded or are they going from fully-insured straight to self-funded?
MTDHN: Can you tell our readers what level funding is and why it's good for an interim step?
DL: Level-funding is the first step because you're getting a level premium each month. Employers like paying one premium each month because it's stable and predictable. If they know their bill is going to be $50,000 a month, it's easy to work with and it makes it very simple. It also gives them a little bit of that transparency—they know where their money is going, what's going to admin, how much is going to stop loss and how much is going to PBM. We can build that out and they can see the inner workings of the insurance and know how much is going to claims, and what's left over at the end of the year.
If you build it right, there's little to no risk. We've taken over some level-funded plans that ended up being a mess because the previous broker didn't have the right structure or stop-loss contract, and the clients were put on hook for certain claims. We work with only TPAs that have the right claims funding structure and stop loss contracts for these level-funded plans. Since the plans are also medically underwritten, we typically see savings of 25 to 40 percent from the fully-insured market, and much lower renewals. Many renewals we see now are negative or flat at 0%.
If a company goes truly self-funded, many can't handle the volatility in claims. That's why we have a conversation to address what their budget is and how much money they have in the bank. If they're level-funded and paying $50,000 a month in premium, that's predictable. However, if they're self-funded, they are going to have one month where the claims are $2,000 and the next month might be $20,000. We must establish if they have the cash reserves in the bank to fund these claims as they come in. That is why we have that very real conversation and meet them where they are and get them to the next step.
They may stay level-funded for the entirety of their time with us or they may take that step into a captive or into true self-funding, and we just have to work with that.
One client took seven years to get into a true, unbundled self-funded plan. Now, every year, they're under budget, saving money and their employees haven't had a rate increase for six years. In fact, they're contributing more towards the health plan now, and giving the employees a richer benefit plan.  
It's about meeting the client where they are, getting them comfortable with it and going step by step. It could be a one-, three- or six-year process to get them where they want to be.
MTDHN: How do you define the small group you're focusing on?
DL: I would say a small group is around 25 to100 employees, but we have clients that have up to anywhere between 100 to 1,000.
If you look at the predominant group, our clients are between 100 to 200 employees. We have a lot of small groups and we have about 50 or 60 groups that are under 50 lives. Most of them are moving into level-funded now. We've got good solutions and we're taking them from fully insured.
We have new clients coming on that were referred to us and their challenge is always the same. They can't sustain a 10-15% increase every year and they don't use their insurance. They come to me knowing that we offer other solutions. People are getting tired of these increases.
For example, we had a new group of around 30 employees that have been with Blue Cross for a long time. We moved them into a level-funded plan which dropped their cost by 43%. Their employees received better benefits along with lower costs and deductibles. They were also able to access labs and X-Rays at no cost. We built out a better plan for them. At the end of the open enrollment meeting, one employee said, "Finally we have a health plan I can use!" We put the benefits back in benefits.
MTDHN: Geographically speaking, what companies do you serve?
DL: Most of our clients are in Texas, California, Florida, Oklahoma and Kansas. The beauty of self-funding is that we can do it anywhere. On the other hand, if you're doing a fully-insured plan in a place like Florida where there are four different HMOs in one county versus the next, you have to know what plans are available in each state. When choosing self-funding, you are building the plan, so the state doesn't matter anymore, and we can work with anyone. It makes it a lot easier to grow the company and branch out.
MTDHN: Will you continue to focus on smaller groups for your business model?
DL: Yes. We market frequently to the 50-500 employee space because that's where we see many employers who are still fully-insured. The financial impact we can make in a group that size is needed and appreciated even more than others. It's outrageous to see a fully insured company, with 200 employees, wasting so much money, yet and still fully-insured.
MTDHN: Can you tell us about your previous experiences with medical travel and why you see that as an opportunity?
DL: We know that healthcare can be cheaper elsewhere in the world. While we might have great healthcare here, we also pay a lot more for it. Working with the NextGen Mastermind, we speak quite a bit about medical tourism, surgical travel, bundled pricing and pharmacy tourism. Whether that be domestic or international tourism, it's another weapon in our fight against the status quo, and to bring employees and employers higher quality care at a lower cost.
We have a client that travelled to Germany for shoulder surgery. It was estimated to cost around $85,000 in the U.S. for what he had to have done, compared to around $13,000 in Germany. He is currently the owner and CEO of a well-established financial company of about 150 employees. Since the company is self-funded, they would have had to pay $85,000 out of the company's claims fund. However, traveling overseas for the procedure saved the company around $65,000, after his travel and medical expenses.
We're also doing the same thing with drugs.
From a pharmaceutical perspective, we know that drugs cost less overseas. If you look at the UK and Canada, their regulations and codes are stricter than ours and most drugs are manufactured overseas. Typically, we can get drugs for a quarter of the cost, sometimes a little less or more. We get them shipped directly from Canada or the UK and delivered to employee's doorstep.
Our system is built so that when an employee is prescribed a brand name or specialty drug that can be sourced elsewhere, the system flags it. Our team then reaches out to the employee to let them know there is a more affordable option.  We then source the drug from the UK or Canada, while also waving their copay. Most of the time, they are on board, and we end up saving money for both the employer and employee.
We're currently looking at a center in The Bahamas for some injectables because it is cheaper to send someone there for a weekend to get one injection and get sent back with a three-month supply. If you're paying $20,000 for these injectables and you can send someone down there to get them for $1,000, it's absolutely worth what you save. The response has tremendously improved over the last few years because people are seeing the cost difference and trusting more in the world system.
When I was in the Cayman Islands, I witnessed that firsthand. We met with the man who is essentially one of the founders of the hospital in Grand Cayman Island along with other doctors who were a part of building out Medical City. This hospital was phenomenal with some of the best doctors and surgeons from India were working there. They come over to make a good salary, but more importantly they're able to provide these surgeries at a fraction of the cost for higher quality.
It was interesting to see the differences because the doctors there are phenomenal and their outcomes are equal or better than the US.  In comparison to the U.S., the hospital in the Cayman Island is very simply designed. It is state of the art and has machines that even we don't have access to in the U.S. at most hospitals. They don't spend money on elaborate decorations and expensive artwork the way we do. The hospital in Cayman Island was simple, but functional in the way it was developed and designed.
There are great outcomes with incredible doctors and surgeons that come with high ratings, so employers feel very comfortable sending someone there. If you have surgery there, you might be in the hospital for a couple days to a week. They'll move you to an apartment next door that they own, where the doctors and nurses come to you right there on the campus. Hospital employees will also pick you up at the airport and transport you to the campus.
A majority of the people who come in are C-suite executives, HR managers and higher-level individuals, so they want to make sure they are taken care of. I think we're going to start seeing more and more employees as well.
MTDHN: Where do you see the future of medical travel going?
DL: Employers and people in general are getting tired of the high costs and are opening themselves up more to outside possibilities. They might decide to look elsewhere to get surgery and realize that quality care is offered at other facilities outside of where they reside.
They're looking at ways to stretch their dollars and if people can travel to get a procedure done for half or a third of the price, it makes sense. The public is more receptive to it than they were before, especially as we see more employers lean towards self-funding and open the doors to these conversations.
Many employers don't even realize this is possible until they talk to us. Oftentimes the CEO of an organization is the first one to try it. They come back with a positive experience and want to also send their employees there so that they receive the best care possible while also saving money.