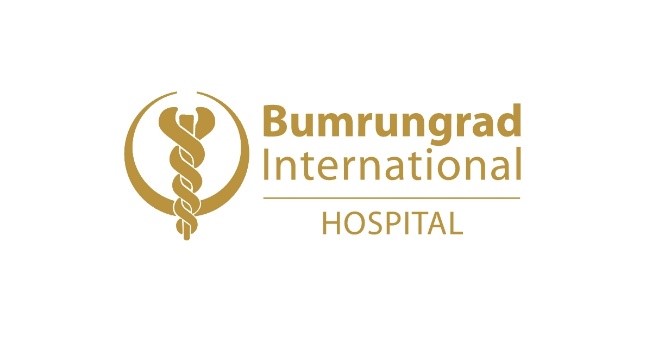 David T. Boucher, former president, chief operating officer, UCI Medical Affiliates and Companion Global Healthcare, both wholly-owned subsidiaries of BCBS of South Carolina, is leading Bumrungrad International Hospital's transformational initiatives. Boucher focuses upon international insurance billing functions, the end-to-end appointment booking and consumer inquiry process, expatriate marketing and public presentations and digital initiatives, such as the upcoming launch in telemedicine.
Boucher has extensive healthcare experience in the United States and is recognized as an accomplished healthcare and hospital executive with a track record for improving healthcare delivery and medical insurance operations through disruptive innovation, applied technology, proactive marketing and patient-centric operations.
He also brings 14 years of experience serving Quorum Health Group, a spin-off of HCA, which owned 325 for-profit and managed non-profit hospitals nationwide, where he was CEO of the Carolina Hospital System, as well as Good Hope Hospital. Prior to this, he was a senior administrator of the Northeastern Vermont Regional Hospital, a full service, acute care regional hospital.
Boucher earned a Master of Public Health, Healthcare Administration, at the University of South Carolina, and a Bachelor of Science magna cum laude at Slippery Rock University. He is a community leader, holding board positions for multiple Rotary Clubs, and serving organizations, such as the Paul Harris Fellow & Society, World Affairs Council, South Carolina Philharmonic, SC Arts Foundation and the Columbia Free Medical Clinic. He is on the MHA Advisory Board, University of South Carolina, and was a youth soccer coach for 21 years.
Boucher is a fellow, American College of Healthcare Executives (ACHE), member of the Healthcare Financial Management Association and advisory board member of the Health Core International Consultancy, Inc. Manila, Philippines.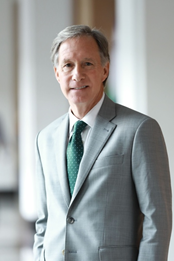 About Bumrungrad International
Bumrungrad International is a Joint Commission International accredited, multi-specialty hospital located in the heart of Bangkok, Thailand. Founded in 1980, it is one of the largest private hospitals in Southeast Asia, with 580 beds and over 30 specialty centers. Bumrungrad International offers state-of-the-art diagnostic, therapeutic and intensive care facilities in a one-stop medical center. Bumrungrad International serves 1.1 million patients annually, including over 520,000 international patients. Visit www.bumrungrad.com
---
Medical Travel Today (MTT): In your role as Chief Business Transformation Officer, tell us how you envision the Rx prescription travel program that you are launching internationally. What is the intent of the program and how do you expect it to roll out?
David Boucher (DB): The intent of this global program is to help anybody who needs medication — whether it is for Hepatitis C or for other disease states. Bumrungrad can help people to get those medications for a lot less than western prices or frankly, almost any prices worldwide.
We wanted to really leverage the lower cost structure and make it available to the public. We also want everyone worldwide to know that we are located in Bangkok, which is an easy place to travel to and from. There are two international airports with 1,400 – 1,500 flights a day and easy connections. Patients can come to Bangkok and get their medications for a relatively low price while staying in a first class hotel that is incredibly affordable – from one to 30 nights, depending upon what their issues are.
MTT: You touch upon how long patients would have to stay. What is the opportunity, for example, with an oncology or HIV treatment that would require them to be there for a long period of time? Is that feasible?
DB: We have patients that do so.
From a Hep C perspective, a medication that might cost anywhere from $75,000 – $100,000 USD, with similar prices in other countries, could come to Thailand and save almost 90 percent. Even if you add $2,000 – $3,000 for airfare, plus $100 – $150 a night for a decent priced hotel room in a Marriott or a Hyatt, the entire 28 or 45 days course of treatment may run — all in — $7,000 – $8,000.
Some patients will decide to take their medication and return home or go on holiday. If a course of treatment suggests to the patient that they see their physician once a week, we strongly recommend that the patient stay in Bangkok while going through that treatment regime.
MTT: How appealing do you think this would be for U.S. residents?
DB: Very appealing and a huge market opportunity.
While there are no direct flights from the U.S., whether it is east coast or west coast into Bangkok, there are easy ways to get here through Manilla, Tai Pei, Beijing, Tokyo, or Seoul.
The airfare is both economical and fairly direct. The benefits to a self-insured employer – and the employee – are substantial. Think of an employer, for instance, paying $70,000 – $100,000 and much, much more than that for specialty drugs, and it really lends itself to many of the diseases.
It's safe to say that many of these patients are approved to travel for upwards of 15 – 18 hours. Of course, they should be medically evaluated before they get on a plane for a long trip like this. But again, I think the savings are so significant — and we are certainly close to a lot of folks, especially those living on the west coast of the United States.
MTT: Can you tell us a little bit about your capabilities for specialty pharmacy? What is it that is so appealing for travel of this type?
DB: The obvious is simply the cost.
As you well know, the cost of a number of specialty medications is significant. It can run as high as $75,000 – $80,000 for a month.
On one hand, I don't knock the big pharma companies for spending tons of money on research and development and developing these treatment regimens. But these drugs obviously need to be more affordable for people.
It's not so much about coming to Bangkok or coming to Thailand for a vacation. It's really more about saving some serious dollars, getting well and not having to go without medication.
Consider some disease states which could be a death or disability sentence. Certainly, in some societies and in some cultures that might have national health plans, patients might have access to certain specialty medications at low cost. But there may be a waiting list and they'd have to wait three to nine months or longer to get access,
It really becomes an opportunity not just for people in the U.S. but also for other countries.
Recently, I read an article that was talking about specific countries around the world where educated populations are increasingly starting to wonder and have serious questions about the actual medications themselves.
Questions arise about how they are actually produced vs. the efficacy of the drug. When they are purchasing a drug or the physician is prescribing a medication, are people really getting and putting into their body what they thought was intended?
At Bumrungrad, we are very sensitive to this issue and aware that there may not be the quality control in some countries that we are used to getting in the U.S. with the FDA. On one hand, we sometimes complain sometimes how long it takes to get certain drugs through the pipeline. On the flip side, what we enjoy as Americans is having the FDA in place to ensure that we are receiving pure medications of the chemical components that are listed on the package.
MTT: Where are the drugs in Thailand sourced? Are they manufactured in a controlled environment or are they coming from somewhere of unknown origin?
DB: The pharmacologics that we are talking about are obviously manufactured by reputable companies that are familiar to U.S. patients. We ask the same questions as Americans do.
It is about enforcement of drug controls and in our case, the FDA. We make sure they aren't any issues.
MTT: These are all branded drugs?
DB: Yes, they are all branded drugs. We are not dispensing back-alley knock-offs. These aren't generics that we purchased at random — these are reputable manufacturers that we buy from on a regular basis.
MTT: Tell us about administering the drugs, the staff and the qualifications of the doctors at Bumrungrad.
DB: That's a great question.
Today, our medical staff at Bumrungrad is around 1,300 physicians. About 350 – 400 are full-time physicians that work in a number of our Centers of Excellence throughout the organization. Bumrungrad has over 300 physicians on staff with U.S. Board certifications – an increase in the number of physicians that travel to the U.S. to do their residency, do their fellowship training, achieve additional certifications and return to Thailand for a number of reasons.
We encourage and allow patients to research their physicians on our website at Bumrungrad.com. Prospective patients can identify a physician that might have trained at University of San Francisco Medical School, Medical University of South Carolina, the Mayo Clinic, Cleveland Clinic or Johns Hopkins trained. You have those choices.
If a patient has a preference about an appointment time or particular day of the week, then we will certainly and willingly schedule the patient visit. Then the patient can select a physician, visit the website and learn about the doctor's background, training, languages spoken (English speaking!) and other relevant information. We can assign a physician that is totally fluent in the English language.
This holds true for many languages — Chinese, Italian, Spanish. On top of this, we actually have interpreters for over 20 languages that are available in the hospital 24/7. We try and make as many accommodations as possible.
MTT: How does it work with the follow-up? Do you fly in from anywhere in the world and go back home after 30 days or so? How does that work with the doctors in your home location?
DB: Again, if you have a disease or illness that requires follow-up, we certainly follow international guidelines and suggest that you meet with your Rheumatologist, Oncologist or other specialist in the U.S..
If the patient wants to come back to Bumrungrad International for follow-up care, we are certainly more than happy to receive and work with them.
We find that increasingly patients come to Bumrungrad International and to Bangkok thinking they are going to have the initial course of treatment and then go back to their home country. Often times, they are so impressed at the level of attention that they get from our physicians, nurses and staff that they actually end up coming back because their experience was so positive.
MTT: Are telemedicine options and virtual care available?
DB: Yes! We recently made a significant investment in a telemedicine company and have started in the last few months to provide follow-up care, secondary care through telemedicine.
We expect this to expand significantly over the next 12 – 24 months. If the patient wanted to have a follow up visit with their physician here at Bumrungrad, our technical staff can certainly work with the attending physician to make that available.
We think that one of the important things is listening to our patients. Of course, if the patient doesn't want to use telemedicine, we respect their wishes to remain under the care of their local physician. We certainly will facilitate the transfer of medical records and other diagnostic information that we have and transmit to the particular physician.
MTT: Tell me a little bit about the role of a companion or caregiver that is family member or friend that travels with the patient. Do you recommend this?
DB: Again, I think it depends upon the disease, illness or injury, but it is always good to have a companion.
If somebody is coming here to Bangkok for a hip replacement or heart valve replacement, it is very common to have a companion. I would say 85 percent of the time they will actually bring a companion along.
A lot of times it's just for camaraderie and most often the patient wants to have the support of a husband or wife. Some people actually want to bring a nurse with them and that is not uncommon.
A companion is always helpful and supportive for going back to the hotel and helping with personal care, mobility and dining.
MTT: Are there follow-up care services available through the hospital while the patient is still in Bangkok and staying at a hotel?
DB: Yes, they are.
Often, we have multiple patients staying in one hotel – and there are many wonderful, five-star inexpensive hotel options. This makes it really quite easy for a physical therapist to get to patients and provide care. In addition, we have 14 patient vans traversing across the greater Bangkok area on a regular basis.
MTT: Tell us a little bit about the general hospital, capabilities, surgeries, robotics, new things that are happening there which are really a magnet for people all over the world to come to Bumrungrad.
DB: We have over 30 Centers of Excellence –everything from a state-of-the-art Nephrology (Kidney) Center and our Women's Center to the to the incredible Spinal Surgery center where successful surgeries are performed by one of the premier spinal surgeons in the world, Dr Verapan.
He is one of Asia's top experts in minimally invasive spine surgery and has trained over 2,000 other spinal surgeons from around the world both here at Bumrungrad International and in countries such as Germany, Australia and others.
We are the only minimally invasive robotic surgical training center in all of Asia and at multiple times throughout the year, conduct onsite training. These are not simply two or three hour courses — these are situations where visiting surgeons are actually at Bumrungrad International for a month or more. They work side by side with Dr. Verapan with various patients that have chosen to visit us. That's really important.
This is not just minimally invasive approaches, it includes perspectives to reduce and minimize blood loss, reducing OR and anesthesia time with the patient. Patients come to Bumrungrad from all over the world for spine surgery and other orthopedic surgeries – such as knee and hip surgery.
Additionally, our Cardiology Center is another booming program, offering a range of procedures from bypass surgeries and heart valve replacement surgeries to a number of other procedures.
We attract patients because of the safety and quality and service that we are able to offer. As I mentioned a little bit earlier. It is impressive when the patient starts to review the medical qualifications of the medical staff and their training qualifications.
From an oncology perspective, Bumrungrad International was the first IBM Watson for Oncology hospital in the entire world, dating back several years. Today, I think there are 375 world-wide. It is benchmarking that our doctors use to collaborate on their treatment plans with the patients.
On that note, if you were to go through and look at the background, qualifications and training of our oncology staff, you'll see a large number of them that were trained at MD Anderson, Sloan Kettering, and other noted American U.S. oncology programs.
Our Nephrology (kidney) Center continues to attract a multitude of patients because of the growing number of diabetics and stroke patients, not only in western cultures but also worldwide. The accelerating prevalence of childhood obesity and diabetes also contributes to the need for this specialized COE.
MTT: When people want to visit the website and get the information, will they be able to get the listing of drugs that are available?
DB: We will soon have all the information on the web.
We invite patient to access all the general information question and schedule an introductory call. If you don't see the exact information or you are curious about the availability of a specific drug, just shoot us an email: [email protected]. We have a full team located in the United States that can also help you connect to the right staff at Bumrungrad International.
Doing this actually helps us because there may be a medication that we do have access to that we do utilize but may not have ever contemplated this drug for "medications tourism." That is why it is really important that everybody on our team to be open minded and programmed to receive inquiries because it helps us to be more responsive.
We are committed to getting back to you as quickly as possible and with the information that will help you to make a decision. We respond to about 95 percent of email appointment requests within 24 hours.
MTT: Is there anything else that you think our readers would want to know about Bangkok in general — safety and opportunities to travel?
DB: From a high level, both Thailand and Bangkok are very exciting destinations with so many interesting things to do.
For example, a lot of people have a visit to Thailand on their bucket list. Bangkok is a city of about nine million people, and it is very easy to get around.
There's lots of sites to see — whether it is museums, various temples, shopping the markets or spending an afternoon bathing elephants. In fact, in the last five out of six years, Forbes magazine has awarded Bangkok the number one city in the world for overnight stay based upon volume.
It is a very attractive place to visit and it is not uncommon for patients to have a 24-hour layover when they fly into the airport. It is very easy to hop in a cab and come downtown, get a hotel room for $100 – $125 a night and enjoy a fine meal at the thousands of restaurants. It is a very safe city.
If you think about it, around 85 percent of Thailand is Buddhist by nature and one of the things that is very interesting is that it is a very accepting culture. With the traffic issues which we definitely have in Bangkok, you'll soon realize that there is very little horn-honking compared to cities like Jakarta, New York, Tokyo or Cairo.
It is a much more accepting culture and crime is very low. Many police officers and guards in Bangkok don't really carry firearms and a lot of people here don't have them either. It's a very safe city to get around in and very attractive for folks to come and visit.