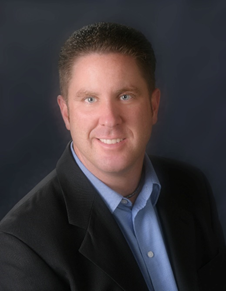 About Doug Geinzer
Doug is the founder/president of High Performance Providers, a boutique consulting firm that works with world-class surgeons looking to contract with self-funded health plans. He only represents surgeons that deliver better health outcome for a lower/bundled price. While CEO of Las Vegas HEALS (Healthcare | Education | Advocacy | Leadership | for Southern Nevada) for 10+ years, Doug was one of the authors of Las Vegas' Regional Strategic Plan for Health & Wellness Travel. He spends his time today actualizing that plan. As an experienced and successful entrepreneur who has built and sold several healthcare, technology and human capital related businesses throughout his career, Doug knows how to deliver results. He is a past recipient of many awards including Entrepreneur of the Year, Healthcare Hero, Innovative Business Leader, Top 40 under 40, "most influential" in employment and a 'who's who' in healthcare. He is the past president of the Vegas Chamber of Commerce's Business Council and has been a board member of SHRM, Entrepreneur's Organization, UNLV Schools of Medicine and Nursing and the Las Vegas Medical District.
About High Performance Providers
At High Performance Providers, we work closely with self-funded health plans, the third-party administrators (TPAs) that represent the plans, their consultants and the high-performance networks they seek out, often times saving plans 40-60% of health spend. Our High Performance Providers operate in the areas of Orthopedics and Sports Medicine, Joint Replacement, Bariatric/Surgical Weight Loss, Spine/Musculoskeletal and General Surgery. Visit highperformanceproviders.com.
---
Medical Travel Today (MTT): Describe the company, how you got involved and what your goals are.

Doug Geinzer (DG): High Performance Providers is a relatively new business, but obviously, I've been in this industry for more than ten years. We work with surgeons who deliver a better health outcome for a lower bundled cost. We lead with quality health outcomes.
These are providers that operate in the upper 5-10 percentile of their specialty or subspecialty and have committed to a bundled case arrangement where they can deliver to self-funded plans an outcome that will, again, deliver better health outcomes at a lower bundle price.

I was one of the authors of the regional strategic plan for health and wellness travel for Las Vegas about eight years ago. We devised a three-legged plan for medical travel. One leg was medical meetings and we succeeded in bringing more medical meetings to Las Vegas to the point where we could confidently say that Las Vegas is the medical meeting capital of the world.
The second leg was wellness tourism and we looked at spas along the Las Vegas strip because they have 47 world-class spas. We also looked at the typical half marathon, full marathon, Tough-Mudders, the great outdoors, rock climbing and significantly increased that visitor volume.

With medical tourism, we found some challenges and had to ask, do we have what it takes to become a destination where people would travel to receive higher quality care?
We've got a lot of providers that are here that practice and trained at Johns Hopkins, Cleveland Clinic and Mayo. Is it the facility that delivers the quality outcome or is it the surgeon? And just because they choose to move out here to the West does that mean they are less qualified as when they were working at Johns Hopkins, Cleveland Clinic or Mayo?

We gotinto measuring their quality outcomes, and at the end of the day, these were more entrepreneurial-based physicians who wanted to break away from the traditional hospital system and felt that they could deliver better care in an ambulatory surgery center (ASC) environment where they can control the entire process.
I work directly with them.

MTT: How many are there?

DG: We have more than a dozen.
We're doing cases in the areas of knee and hip replacements, spine, bariatric, general surgery, and I'm working on some cardio bundles right now. My responsibility is to make sure that these physicians truly are best of class, performing at the top of their specialty and have a bundle in place. If they don't, I help them assemble that bundle.

I work with those providers on getting them directly contracted with the self-funded plans. We do that through what I call the aggregators, including the likes of Sano Surgery, PriceMDs, Access HealthNet and others. We also work to contract them with COE (Centers of Excellence) Models such as Edison Health and Carrum. I also work with them contracting with the third-party administrators, and we have some direct contracts with the self-funded health plan itself. Our providers are very flexible in how they contract. All the providers go through a process of validation.

I've also got a provider that's been participating in an institutional review board, or IRV+B study. They lead with their outcomes and publish those health outcomes annually.
At the end of the day, if you're able to return an employee/member back to work healthier and quicker, that helps reduce absenteeism and improves presenteeism.

MTT: Can you describe how they get certified or accredited?

DG: They're all board certified and then they have their facilities accredited through the Joint Commission or Accreditation Association for Ambulatory Healthcare.

MTT: Is Las Vegas still a health care center of excellence?

DG: We're not a center of excellence under one roof, which makes it a little bit different.
All the procedures we do are done in an ASC facility owned by the physician, which is part of the quality equation. They can control the entire continuum of care from pre-op through post-op and many times through the post-op physical therapy, all in their environment.
A procedure or surgery that may take 40 minutes at a hospital environment, they do in their ASC in 30 minutes. It's that 25% reduction in the usage of the anesthesia that helps out with the recovery process.
The most important factor is the continuity of care, because the surgeon's team in the ASC is one they have been working with for 8-10 years. This means a level of teamwork and pure volume that allows them to gain a high level of expertise. Our Blossom Bariatric surgery program is a good example.

Typically, when people hear bariatric, they cringe a little because, nationally, it's a complex surgery and has a higher level of complications. The national data shows that the typical bariatric surgery has a complication rate of 15-17%, which would give people reason to be concerned.
With Blosson, our complication rate is less than 1%. So, it's .9%, which demonstrates that it's actually a safer procedure than a gallbladder removal. This eliminates the complications and associated runaway expenses because an infection will cost a plan over $100,000.

If you have 15% of those that are now coming with that $100,000+ price tag, that's going to affect the overall cost to the payer. A lot of people will ask, how can they accomplish that great outcome?
The answer is they're a high-volume practice led by three board certified bariatric surgeons that do nothing but the same procedure every single day. They're doing on average, 130 bariatric surgery cases per month and they have the process down inside of that bundle. In other areas of the country the surgery is done by a general surgeon who may only do a handful of cases each month. High volume allows our surgeons to become masters of the trade they are fellowship trained in.
It's a five-day episode of care that includes everything from wheels down to wheels up, including accommodations and transportation. The plan is responsible for getting their member to Las Vegas where we take over. Our limousine service picks them up from the airport, takes them to the contracted hotel and then to the clinic each day.

Blossom provides a team-based care environment. On the first day, they meet their surgeon, dietician and therapist. They are even given the mobile phone number of their surgeon. Their medical concierge is with them from the first phone call to post-discharge. All lab work and cardiac testing is done on-site. The next day, they get the procedure in the physician-owned surgery center. Another differentiator for this process is that we know that 90% of patients that need bariatric surgery also need to have a hernia repaired. We actually include the hernia repair in the bundle because we know we're going to find it. Why allow a potential surprise bill after the surgery? We do a surgical site inspection the final day to make sure that everything's good, hydrate the patieint with fluids and put them on an airplane home with compression socks that are USB-charged.
MTT: It sounds like a streamlined process. Are you connected to the hospitals in case there's an emergency?

DG: Obviously, the goal is not to need that, but we do have transfer agreements set up with the hospitals in case there is an emergent situation, which there rarely ever is.

MTT: What is the role of telehealth and telemedicine, which we have been hearing so much about now?

DG: We're able to do a lot of the prep work through telehealth, as well as the post-op.
For example, with bariatrics, the patient goes back home and is in touch with our dietician for the next 30 days.
The most important thing is that we have created user groups so there's this alumni association of people who have gone through the bariatric surgery process and are able to share experiences and stories.
This begins the day they arrive in Las Vegas because they're staying at the hotel with a cohort of five to seven patients who are going through the process at the same time. It is amazing to watch these user groups form.

MTT: Are the hotels first-class?

DG: Yes. We go through a credentialing process ourselves and use non-gaming hotels and keep them close to the procedure location. With our orthopedic group, our bundle actually includes 10 days post-op physical therapy. We have a license for home health physical therapy and home health nursing, so the team that's treating them pre-op is delivering treatment at the hotel.

They know the patient because they've already built a relationship with them. We bring equipment into the patient's suite of rooms and do physical therapy right there. We get them walking up and down the hallway and can utilize the hotel gym.