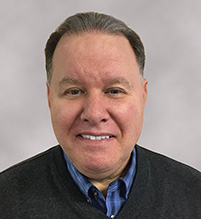 About Bruce D. Roffe, P.D., M.S., H.I.A. President & CEO, HHC Group
Dr. Bruce Roffe is president and CEO of HHC Group, and a licensed pharmacist. Dr. Roffe' founded HHC in 1995, and has grown it into one of the nation's top healthcare cost-containment companies. Today, Dr. Roffe continues to lead the company's growth and expansion into new markets with innovative services to meet the changing needs of HHC's clients. Previously, he was assistant director of hospital pharmacy at Detroit Receiving Hospital and University Health Center and an adjunct assistant professor of hospital pharmacy at Wayne State University, College of Pharmacy and Health Sciences in Detroit, Michigan. Dr. Roffe' received a B.S. in Chemistry from Pace University, a B.S. Pharmacy from Columbia University, an ASHP Accredited Hospital Pharmacy Resident Certificate from Johns Hopkins Hospital and an M.S. Hospital Pharmacy from the University Of Maryland College Of Pharmacy.
About HHC Group
Founded in 1995, HHC Group is a leading national cost-containment company dedicated to ensuring its clients pay only the appropriate amounts for healthcare services. HHC combines customized cost-reducing solutions, bulldog tenacity and personalized customer service to deliver the savings our clients demand and the service they deserve. A URAC accredited Independent Review Organization.
HHC Group's service offering include, but are not limited to, Claim Negotiation, Claim Repricing, Claims Editing, Medical Bill Review (Audit), Medicare Claim Repricing, DRG Validation, Internal and External Independent Reviews/Utilization Reviews, Payor/Provider Dispute Assistance and Pharmacy Consulting. Visit https://www.hhcgroup.com/.
---
Medical Travel & Digital Health News (MTDHN): Tell us about yourself and how you got involved with the HHC Group.

Dr. Bruce Roffe (BR): I am a licensed pharmacist and still maintain my license in a few states – which actually primed me for the work that we do here at the HHC Group. I started the company on July 1st, 1995 and positioned the company to simply negotiate health claims for health insurance companies. It was just me in an office of about 150 square feet.

Today, HHC occupies over 7,500 square feet and has about 30 employees. We're very computerized which accounts for the fact that if you would have visited us in the early 2000s, we had about 40 or 50 employees. Today, we can do five to ten times the amount of work with less people. We owe that to the fact that our computer systems are state of the art.

Pharmacists, in terms of their backgrounds and experience, have always been involved in cost containment. When you fill a prescription, you pay health plans and others.
But first and foremost, pharmacists must have really good clinical skills. When you start practicing, you realize that's just a small part of what you must know to be successful.

MTDHN: What is your focus? How are you operating?

BR: We work with health insurance payers.
We do have a consumer component whereby the individual is liable for a bill. They can send those claims to us through a website submission, and we will review the claims for the reasonableness of the charges. We then contact the client–meaning the patient–their significant other or representative, and advise them as to whether or not we consider the charges reasonable.

If we don't consider the charges to be reasonable, we enter into an individual agreement with the person to review the claims. Then we contact the provider to see if we can work out a settlement on behalf of the patient.
Most of the time, they can save considerable amounts of money. They just don't realize that they can, and that's one of the services we provide.

The other components of our business really focus on the health insurance payer. We have many different products that we offer to them in an effort to save money.
Another component of our business is that we're actually accredited as an independent review organization. Patients can take advantage of this as well. If the patient needs to get a particular procedure performed and the insurance company has refused to pay for that procedure, we can perform an independent review or analysis of the case itself.
The patient has several routes they can take: they can appeal a denial internally through the insurance company or they eventually go to an external review, which means that either we go to the state in which they live or go to the federal program, both of which are covered under the Affordable Care Act. Then, we would perform an independent review. Medical records are supplied and questions are asked—most of which center around medical necessity.
First and foremost, we question whether the procedure they're getting would be considered experimental. The patient and the payer receive the medical records which allows for an objective assessment of the claim by a board-certified physician. This generates a written report is written as to whether or not the procedure would be approved or denied.
When it goes to an external review by the insurance company, whatever we say, goes. It is an objective assessment of the care that the patient wants to have performed.
We do dozens of these reviews every day. When you look at them in totality, about 40% of the time you find for the patient, 40% of the time you find for the payer and 20% of the time it's usually a partial approval. External Review is a very objective assessment.

MTDHN: Does HHC provide cost reduction services for any in network claims or out of network claims?

BR: We do both, assuming that the network that discounted the claim allows this service to be performed. It depends upon the terms of the contract with a particular group and whether or not there's a non-order provision to that agreement.
If there is a non-order provision, then obviously we can't proceed. This is really a highly controversial area. This is because the group falls under ERISA which is overseen by the Department of Labor and allows the company to self-insure. The group itself actually takes the role of an insurance company, assumes fiduciary responsibility and is not forced to pay more than they are required to.

On the other hand, the group signs an agreement with the preferred provider organization (PPO) network and the PPO network signs an agreement with the provider. Initially with that agreement in place, they cannot audit the claim.
To make it even a little bit more complex, there is the re-insurer, essentially additional insurance that covers the balance not paid.
For a situation where there might be a catastrophic case with extraordinary costs, the re-insurer is not necessarily bound by the PPO agreement, although these cases prompt litigation.
It all depends on whose behalf we are doing the work and whether they'll do the review or not. It is a little complicated.
MTDHN: Can you tell us what procedures are covered?

BR: We have the ability to review any kind of claim. We have no restrictions on what kind of claim we can review. But it really is predicated upon the relationship between the group and the PPO network and the provider contracts with the PPO.
For us, it really has no restriction on what we can review or what we can't review. It's purely up to the person who sends us the claim, who they are and what we are able to contractually review.

MTDHN: How long does it take to negotiate or reprice a claim?

BR: On average, we usually resolve a claim within three to five business days but it could take as long as 10 business days.
If we are just repricing, we can get about 90-95% of our claims repriced through 250 of our network partners in less than 48 hours, which we interface with electronically.
We have licensed health insurance adjusters on our staff in the states that require us to have this licensure, this permits us to work out a settlement with the provider and be incompliance with state regulations.
The larger the dollar amount on the claim, the longer it may take to get resolved.
We do not just accept a PPO network discount, but we evaluate each claim on its own merits and charges. Then, ww review the claim for reasonableness of the charges and we'll try to negotiate a settlement.

MTDHN: How does your revenue model work and what fees are associated with this type of service?

BR: Our revenue model depends on what kind of services we are providing. We work on a PEPM (per employee, per month) basis. We also work on a percentage of savings or contingency basis.

MTDHN: Are your services available nationwide?

BR: Yes.

MTDHN: What aspect of this platform has the biggest impact?

BR: Group health coverage is adopting a service called reference-based pricing, which is where the greatest savings can be achieved on behalf of a group.
Reference–based pricing is a healthcare cost containment model that limits what a group health plan pays for certain medical services including hospital, physician and outpatient facility charges. There are a variety of reference–based pricing strategies employers can implement.
This does have some drawbacks, but it provides the opportunity to save the most money. What some groups or CPAs are embracing is a reference-based pricing product where they pay a claim and the reimbursement is based on a multiple above Medicare reimbursement for a claim.

Depending on how much the group pays above Medicare, the savings can be very significant–as much as 75-85% off the provider charge. When we negotiate a claim, the discounts can vary. However, I would say those discounts range on average between 30 and 50%.

MTDHN: Do you know of any competitors?

BR: Yes, in this space there are many different competitors. It depends upon the product.
In other words, there are competitors in each of these categories:
negotiation and repricing
reference-based pricing
independent reviews
MTDHN: How many patients have taken advantage of your platform to date?

BR: We handle thousands of claims a month.
Over the years, you probably see people again and again. I estimate we have negotiated about 300 million or more over all the years we've been in business. We've save people hundreds of millions of dollars every year.

MTDHN: Impressive. Where do you see the industry going from your perspective?

BR: That's a good question. And honestly, I wish I had a crystal ball, but nobody does.

A lot of what is going on in healthcare has a political component. Before Trump, we had ObamaCare and now we have Biden.
We seem to be going back and forth. A lot of it will depend upon whether the government eventually moves towards universal health care. I don't think anybody knows whether that will happen.
Within the next year or two, I do not see things changing a lot, but there are some significant court cases going on right now regarding reference-based pricing.

Unexpected billing is another way to refer to it. Meaning, where you go into a hospital, you meet with the anesthesiologist, for example, but would never realize that you're going to get a separate bill. Then, all of a sudden, the bill shows up and now you've got to deal with it. There's been legislation associated with that recently that is supposed to go into effect, I believe, in 2022.
There is lots of things going on as it relates to where the marketplace is going. And it's a real tough question to answer. For the next year, things are going to be pretty stable, I think. A lot of that also has to do with what's going on with COVID-19, which has overshadowed everything else that has been going on in healthcare.
Most facilities are focusing their energies on just taking care of patients and getting them well. We are seeing COVID-19 cases come across our desk. In some instances, providers are taking advantage of the fact that they can bill, and bill large dollar amounts for the services that they provide.
I've seen somebody get charged $500 for COVID-19 tests. Those abuses go on all the time. People just don't realize when they get the bill and they say, "I've got to pay this now," when there are alternatives. That's the biggest issue: people don't know what they don't know.

MTDHN: Is there anything else you'd like to share with our readers?

BR: Health insurance and healthcare is an extremely complex area. I don't think there's any right or wrong way to conduct it. What I can tell you is the healthcare system in United States—as bad or as problematic as it is—is the best system in the world.

When people look at innovation, they come here to the US. In fact, we have several customers who service foreign nationals when they come into the US. You can go to the Philippines or other areas of the world to get care that would be significantly less expensive than it will be to get surgery performed here. But people still believe that the healthcare system here in the U.S. is the best in the world or some of the best in the world. Everybody comes here from all over the world to get treatment.

Also, the providers, the doctors and hospitals are getting bigger. Many university hospitals have not-for-profit status, and there's some question as to whether or not they're really not-for-profit.

I think there are lots of problems with the system and you've just got to do your best to get through the whole thing and try to understand. A lot of times, the decisions that providers are making are in the best interest of the patient. However, you still have to be a good advocate for yourself and find somebody who can help you navigate through this whole process.