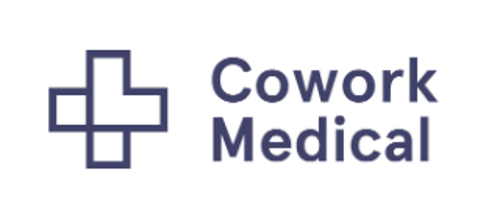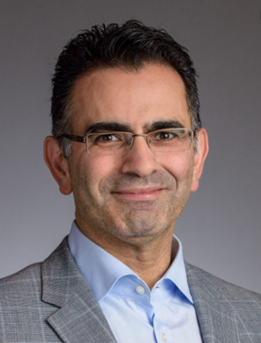 About Dr. Reza Mirali
Dr. Mirali holds board certification in general surgery as well as plastic surgery. He has completed 13 years of medical education, residency and fellowship. He has been in academic plastic surgery practice (3 years) and clinical plastic surgery practice (10 years). He has obtained his MBA in medical management services from Johns Hopkins University Carey School of Business. He is a founding member of a consolidated group practice for the last two years. He is a member of American Society of Plastic Surgeons, Northeastern Society of Plastic Surgeons and Virginia Society of Plastic Surgeons.
About Cowork Medical
Cowork Medical is a cost-effective, customizable and state-of-the-art medical office space for doctors who are looking for a different option for practicing, one that offers a coworking model for physicians.
In the present healthcare landscape where physicians are faced with loss of autonomy and higher rates of burnout, Cowork Medical's coworking model is designed to offer physicians a viable path to maintain independence and autonomy, while allowing alleviation of financial and administrative burden of running a medical practice.
---
Medical Travel Today (MTT): Can you tell us your background?

Dr. Reza Mirali (RM): I'm a board-certified surgeon who has been in practice on and off since 2004 after 13 years of training. I've been in private practice for about 11.5 years.
I earned an MBA in medical management a few years ago and when I combined that with my interest in physician burn out, I started looking at coworking models and the shared economy for physicians.

MTT: Can you tell us more about the coworking model?
RM: Unfortunately, most of the existing models have been implemented by real estate ventures who basically just created shared offices, opened the doors and plucked doctors in there. The problem with most doctors is, we're not really taught the business of healthcare and business of medicine. Basically, you finish your medical education and then get a pat on the back and "good luck in your next job."

There are two paths to proceed after that:
One is to become employed, which 90 percent of residents do out of a necessity.
The other model is to start your own practice, which, unfortunately, now with the rising costs of healthcare education, there's a massive debt the residents are graduating with. That's in addition to the challenges of starting a business, which are very stressful.
Physicians must take on the additional educational debt and the burden of having to start a practice. It will be a few years, more or less, until they make their first dollar.
MTT: How does Cowork Medical provide a pathway for doctors in the circumstances you described?

RM: By becoming a member of Cowork Medical, the physician has access to the office, and they can start practicing immediately. We also provide resources, medical supplies and anything else.
In addition to that, we help provide them with business intelligence as far as advising them on what to do, the type of insurances they need and what they need to purchase and contract for.

A huge benefit to this is being able scale up or down as the practice demands. Eleven years ago, I took out a large loan, which I'm still paying off today, to start my practice. There was a lot of overhead and no revenue. I learned from that experience and I don't want others to go through that.
With our model, they don't need to sign a 10-year lease and put themselves in debt, in addition to the debt they graduated school with. People do this just because that's how it's been done over the last 50 years and we plan to break that mold and help physicians.

MTT: Do you ever work with physicians trained in foreign medical schools or foreign doctors?

RM: We work with all doctors as long as they are licensed and received their degrees in the United States. We have stringent standards of practicing medicine in the United States, so anyone who can meet that standard can work with us.
MTT: Are you able to help physicians market their skills and bring in patients?

RM: We typically host an open house for our new doctors and teach them some basic business skills.  We can help them with information about what's going on around the D.C., Maryland, Virginia areas and help them get in there.
We help them build websites, so they have a presence on the web to help bring in local and international patients.
As soon as a physician becomes a member, they also get the basic marketing — like their name on our sign in the building's lobby. In the office we try to showcase all of our doctors. There is a TV in the waiting room, and we use half the screen to show a "doctor of the day" so doctors can have their name and credentials shown.

MTT: What areas are you currently serving?
RM: We are located in Chevy Chase, Maryland about two miles away from Washington DC.  We just opened at the end of April of this year. We've been around for roughly six months.

MTT: What is your business revenue model?

RM: The way the model works is based on two major revenue sources.
One is a membership model. Physicians who join Cowork become members and that's what gives them access to our offices. With that membership comes a mailbox, a locker room and access to the 5,200 square foot office six days a week. They can come in and use that administrative space and as long as we have space, we can accommodate their staff as well.
The other revenue stream comes from use of exam rooms. The exam rooms are used in four-hour blocks. Physicians can go on our app and select the days of the week and which exam rooms they like. They can book those rooms and pay for them right on the app. This way they have flexibility in their schedules and can scale up or down as they need to.
MTT: Are the doctors you are working with generally from the same specialties?

RM: Almost all of us are specialty agnostic physicians. We try to keep it flexible, so any type of doctor can use the space. Some specialties require larger equipment so they can store their things in the locker room.
We were just recently working on a solution for our ophthalmologists because they need very large machines to perform eye exams. We are hoping to bring in some more ophthalmologists so we can dedicate a room to their machines.

MTT: What are the advantages for physicians that become members of Cowork Medical?

RM: The ability to lower the barrier for entry into independent practice and maintaining autonomy is our first goal for physicians.
Helping them avoid the $100,000 to $150,000 startup cost and lower their overhead by 35 percent is our next goal.
We can help them with electronic medical records (EMR), electronic health records (EHR), billing, larger staffing and HR resources.
As we grow our membership, we will expand into other services.
MTT: Are you able to help physicians get hospital privileges?

RM: Yes, the director of operations at Cowork Medical has about 36 years of healthcare experience.

She helps the doctors with advice and guidance through that process. The applications for hospital privileges can be difficult, you have to know what to do, who to call and where to find the applications. You have to start the application six months before you need it.
If people contact us far enough in advance, we have a timeline of things that need to be done. The problem is, most physicians call us yesterday and want to start tomorrow.

Another important application we help with is the insurance provider application, which can also take six months or longer to receive.
MTT: How do you market this opportunity?
RM: We have had a lot of success through social media and targeting medical societies in Maryland. We have also done local door-to-door with representatives, email campaigns and snail-mail campaigns.
At this point, because we are a startup, we are limited by funds when it comes to marketing but the more our membership grows, the more physicians can refer us to others. Interdependence helps us.
MTT: Do you have a goal for how many physicians you want?

RM: We don't need many. The target is about 15 to 18 physicians to help us meet the expenses of the location. The office can accommodate about 40 to 45 physicians at 80 percent utilization of the space. For the Maryland DC area, that puts us at less than 0.1 percent market penetration.
One of the most challenging things for us is educating residents. Most of them want to start on day one with a check in the mail.
Usually, after about three or five years of being employed, most physicians are looking to leave and look for another job. Those are the doctors we want to target because we can offer them the flexibility, autonomy and independence they want.
Another group we target is doctors looking to retire. This is a great opportunity for them because they can scale down as much as they want while using our space and resources.

MTT: What else can you tell us about the physicians taking advantage of this opportunity so far?
RM: Most of our members are women that are leaving their prior practices or they're looking to have their own independent practice in addition to our model.

MTT: Are you looking to target any other medical professionals like nurse practitioners?

RM: We have not expanded that way yet, but it has been in the works. I've spoken with a few nurse practitioners, physician assistants, and a few dieticians. While the office is mainly designed for physicians, I won't exclude others who want to take advantage of this.

MTT: What do you think gives you a competitive advantage in this space?

RM: Our model is focused on health care.
My colleague and I are both practicing physicians. That gives us an advantage over other models that have tried to do coworking and healthcare. A lot of the other people trying this are from the real estate industry. They don't know the pain points of their members or understand the needs of physicians like we can.
We have 10 to 15 years of healthcare experience and our director of operations, Suzanne, has 36 years of experience in healthcare management. That expertise is going right to helping other physicians navigate their careers.