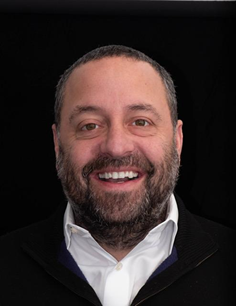 About James Millaway:
Jim Millaway is a co-founder and CEO at The Zero Card, Inc. He has an extensive background in employer-sponsored health coverage with a career spanning positions at the largest integrated health system in Oklahoma, a regional HMO carrier, and as a partner in a large, independent brokerage and consulting firm that was acquired in May of 2015.
In 2014 he was named to the top 40 consultants under 40 in Business Insurance Magazine. He is also co-founder and former chairman of the Board of WellOk, the Northeast Oklahoma Business Group on Health, a member organization of the National Business Coalition on Health. In 2016 Forbes magazine called Jim "One of America's Most Innovative Benefits Leaders."
Jim is one of only five individuals in the U.S. certified in Advanced Critical Outcomes Reporting Analysis by The Validation Institute in both wellness and disease management. He is prominently featured in the ground-breaking book "Cracking Health Costs: How to Cut Your Company's Health Costs and Provide Employees Better Care" and was a contributor to the widely acclaimed book "The CEO's Guide To Restoring The American Dream: How to Deliver World-Class Healthcare to Your Employees At Half The Cost."
He is a frequent speaker both locally and nationally, and heavily involved in the transformation of healthcare delivery across the country. Additionally, Jim is a founding advisor and contributor to both the Health Rosetta, an open, standards-based platform to decode what works and what doesn't work in healthcare, and the 95 Theses for a New Health Ecosystem.
About The Zero Card:
The Zero Card is the unified solution for the Member-First Healthcare Economy. We work with self-funded employers and innovative healthcare providers (both our customers) to match plan members with the highest quality, most affordable providers (our feature set) and give plan members access to care for $0 while helping employers save up to 50% on episodic care (our value prop). We make money by charging a simple, and transparent, transaction fee each time we process a payment to a provider (our business model).
---
Medical Travel Today (MTT): I thought our readers would find your company and model very interesting. Please explain what the Zero Card means.

JM: We work with mid-sized self-funded employers of between 500 and 2,500 employees, matching their plan members with the highest quality, most affordable physicians and health care facilities in the healthcare marketplace.
On average, this lowers employer costs 46%. Everything's free to the employee—that's the zero. We make money with the transaction charge every time we process a payment to a provider.
MTT: Where are these provider facilities located? 
 
JM: We're focused on nine specific markets: Tulsa, Oklahoma, Oklahoma City, Kansas City, Missouri, Chicago, Rockford, Illinois, Denver, Phoenix, Dallas and Houston. 
 
MTT: Would you go to other markets at this point? 
 
JM: Absolutely.  
We just announced what was our third round of fundraising and raised $7 million in a Series A. We'll be primarily focused on building out our tech team, so we'll hire more engineers to further build out our analytics and reporting dashboards, as well as our predictive modeling.
Beyond that, we'll hire sales reps, brokers and support people. We will primarily focus on those nine markets and open a couple of more, with the right mix of either broker or consultant distribution partnerships, provider partnerships and employer interests.
At this point, we won't open new markets until we know that we'll have 25,000 patients and a relatively short path to that.

MTT: If each company had about 2,500 employees, you would need about 10 employers or so in the market or more?

JM: Correct.

MTT: Are you coming to the East Coast?

JM: We certainly have some interest from some brokers, employers and other distribution partners. At this point, we don't have anything nailed down beyond our existing nine markets.

MTT: How do you choose the facilities?

JM: First, we want to make sure that we can get a price that makes sense for the employer market so that it's going to substantially lower the cost of what the employer has historically been paying.
Second, we look at quality, working with a third party to get all our qualitative information.
Third, we look for convenience. Are these people used to direct contracts? Do they understand bundled payments? Are they patient focused?
Those are our three pillars: cost, quality and convenience.

MTT: What types of procedures do you focus on?

JM: We have a rather broad offering, given that it is a bundled payment program, but we work across 45 unique clinical categories, such as musculoskeletal, physical therapy, advanced imaging, gynecology and so on.
We've had great success with bariatrics, just from an outcomes and cost standpoint. We have a limited number of employer customers that cover bariatrics, so those are in very select markets based on the employer domains. 
 
MTT: Are you looking at pharmacy costs? 
 
JM: We have a partnership with RxnGo in Illinois. We handle mail order and generic pharmacy. We're actively pursuing other pharmacy opportunities. 
 
MTT: We've been writing a lot about the pharmacy travel options to Mexico and Bangkok. Do you see any value in any of those? 
 
JM: We think everything's measured on cost, quality and convenience, and it's hard to speak for employers at large, but we know that that certainly makes sense for some. 
 
MTT: In terms of employees, does the employer offer the Zero Card as a voluntary benefit or simply provide the card? 
 
JM: Once the employer hires us, the employee automatically has access to Zero Card, but it is a voluntary benefit. We're not going to mandate or steer people to specific facilities or change their benefits.  
This is a brand new benefit for employees and their families. When the employee finds out they need a specific service or procedure, we just encourage them to call us first. We want them to think Zero right before they pull out that insurance card, with its copays, deductibles and coinsurance.
MTT: Does the employer relieve the patient of the copay or the deductible?

JM: Yes. The Zero Card means employees always pay $0.

MTT: Do you work with the employer to market the card internally to their workforce?

JM: We have a "client success" team that handles all the marketing, communication and education for the employees as an extension of the existing HR benefits team.
On top of that, employees can access the mobile site, email us, chat with us online, or call us when they find out they need to have a specific procedure done.
At that point, we give them all the options in their local market. Once they make the decision, we facilitate everything from the initial consultation to the transfer of medical records.
And we'll hold their hand throughout the whole process. Every member has access to a personal health assistant, available by email, chat, phone and even text, ready to help in any way possible.

MTT: So, if a person needs to fly to a different state or access care somewhere else, do you handle those arrangements as well?

JM: We do, and the employer covers the travel costs, including meals and lodging for those people that do elect to choose to travel. We see very limited travel as our focus is on the communities where are members work and live.

MTT: And do you recommend that they take along a companion or relative with them?

JM: We do, and that cost is also covered by the employer.

MTT: What about follow-up care?

JM: While we do cover this, less than 1% of our cases results in travel. As a result, the majority of these cases occur locally so follow-up care is managed with the local provider, same as with an insurance plan.

MTT: What procedure is the most sought-after?

JM: Joint replacement is the most frequent procedure in terms of severity and seeing more dollars paid for that specific procedure. Orthopedic surgery is the top clinical category, followed by advanced imaging, physical therapy, labs and CT scans.

MTT: Does anybody ever request genetic testing?

JM: We do get that request from time to time and we can facilitate those one-offs for employers in certain instances.

MTT: What happens if a patient needs a procedure performed again because of an infection or other outcome?

JM: Our bundled payment structure is meant to cover initial consult, actual procedure and then they look at typical Medicare global guidelines, depending on what would or would not be covered.
Depending on the procedure and contract, some revisions would be covered, while others would be subject to a second bundled payment–often at a reduced price. 
 
MTT: Is there any room there for second opinions? 
 
JM: We've learned that the Zero Card program itself acts as a second opinion service.  
For example, of all the Zero Card patients that had been told they needed orthopedic surgery and were referred to an Orthopedic hospital, 33% ended up not needing surgery at all.

MTT: Is there anything about your model that differentiates it from any of the others that are out there?

JM: The biggest differentiator from us is that we're not in a race to build the largest network.
We want depth and breadth, and it's important that our providers meet more than just the cost metric. Cost, quality and convenience are critical to our success and, ultimately, the employer's success and the patient's health and well-being.
For this reason, we're hyper focused on specific markets.
Another big differentiator is that we have four former CEOs or chief medical officers from either large health systems or venture funded companies. We have an incredible leadership team.
Beyond that, about 40% of our employees are software engineers, which makes us a data-driven, data-first organization.

MTT: I like your model.

JM: We've got a whole lot of people in this country who are functionally uninsured and it's nice to play a part in making sure that people have access to the care they need.

MTT: You also rely more on out-patient facilities and other locations that are not necessarily high-cost academic medical centers.

JM: While we might have agreements with large health systems, the vast majority of our providers are represented by independent ambulatory surgery centers and specialty hospitals. But whether they're a large health system or an independent center, we have accreditation and credentialing requirements in our agreements.