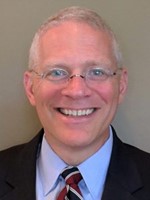 John Halsey, Chief Growth Officer
John leads the growth and expansion of the Recuro market footprint, bridging departments spanning business development, sales, marketing, operations and information technology. An experienced industry leader, John is shaping the positioning of Recuro to stay ahead of and engage with potential buyers wherever they are in the purchase cycle.
He spearheaded sales and strategy activities at Teladoc where he helped to structure the product and service portfolio, align the offerings with market channels and build company revenues. Beyond sales, John has in-depth industry knowledge and understanding of the roles of employers/plan sponsors, payers and providers to create high-value healthcare solutions that address member needs.
John is uniquely qualified to scale products and services that escalate Recuro sales operations in the digital health space. He is regarded as an industry pioneer, having had successful business development positions with MDLIVE, Realtime Medical Data and Turn-Key Health.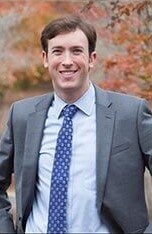 Michael Brombach, Executive Director, Recuro Health Virtual Care
Michael Brombach is a founder and Executive Director, Recuro Health Virtual Care (formerly known as SupDoc), an AI-powered health platform for convenient and efficient care services. Previously, Michael was an executive in Accenture Strategy's Healthcare Practice with expertise in health system innovation, virtual care and patient experience. He has worked across some of the leading healthcare providers, payers and pharma companies in North America. He specializes in provider growth strategy, provider enterprise transformation, care model innovation, and health consumerism. Michael has two pending patents for his work on health innovation and customer experience design. He is also the author of multiple thought leadership articles (including one in Harvard Business Review) on healthcare complexity, virtual care, consumerism, and provider transformation. He has presented on these topics at several health conferences including HIMSS. Michael holds a Bachelor of Arts from the College of the Holy Cross in Massachusetts. He is currently based in Minneapolis.
About Recuro Health
Serving employers, providers and payers, Recuro Health delivers value throughout the healthcare ecosystem with digital solutions that respond to ongoing changes in the health care system. As patient care moves from traditional office in-person settings to wherever the patient and data are located, these solutions support the migration from convenient care to meaningful patient engagement across broader care pathways. Holistic, integrated and interoperable solutions create a personalized digital medical home that results in better outcomes and lower costs. www.recurohealth.com
——————————————————————————————————————————-
Medical Travel & Digital Health News (MTDHN): First, tell our readers why Recuro's COVID-19 PCR rapid testing is a vital component of every employer's back-to-work strategy – what are the key issues that employers should be looking at?
The follow up to this discussion is Recuro's role with the travel industry and why the testing is critical for passengers returning to the U.S.
John Halsey (JH): As employers develop COVID-19 back-to-work strategies for their workforces, they can leverage our discreet apps to create a solution for rapid testing that addresses the challenges.
Specific to COVID-19, we've created a systematized way to integrate a physician order for testing, distribution, administration and validating results. When appropriate, even observation and documentation of the specimen collection within a unified context, or in our case an application environment, provides that systematized approach — whether it's a smartphone device or a web-based interface.
MTDHN: So the employer contacts Recuro to start this program?
JH: We are reaching out to employers directly or working with their consultants, brokers and other intermediaries. Employers can contact Recuro and our team will initiate a dialogue to more fully understand the specific challenges and provide the appropriate solution.
We'll provide a turnkey solution, facilitate the implementation and provide collaborative opportunities throughout the process.
MTDHN: Tell the readers about the solution itself – describe the app.
Michael Brombach (MB): Recuro isenabling the employer's back-to-work strategy.
Employers are trying to think through how to bring people back to work safely. This is a risk miss mitigation opportunity: bring the workforce back and do it safely.
Employers want to make everyone comfortable and do so in a manner that is compliant. Our solution enables and empowers all of this – basically with one specific employer activation code for the app.
The process goes as follows:
The patient (employee) can sign up and order a COVID-19 PCR test. They, get a physician order for a COVID-19 test through the application and the physician authorizes the testing process.
The patient takes the test. Then there's photo verification and feedback opportunity to confirm if the results are positive or negative.
Patient then takes a picture of that test which gets sent back to the employer for verification.
The employer and the patient get to see the results.
MTDHN: The employer presents this information to their employees via intranet or other communications and notifies them that they have to have this done. Is it then up to the employee to activate the code and go forward?
MB: Recuro supports the employer in implementing all these communications.
We will fold right back into the employer's back-to-work COVID-19 strategy. We'll support messaging and outreach.
Recuro will explain that there's the application that can be tailored with whatever employee protocols, compliance and forms are required. All these activities are aligned.
We also have our standard forms that will support this work. We help the employer push out communications to their population: the employer will have a bulk group of tests available in their lobby or in whatever platform they choose and indicate which tests are active.
Recuro can also push the digital verification or app to employees so that when they are supposed to take a test within the company's protocols, they can then have that code.
The employee unlocks the test, takes the test and verifies the test on the app. It's this kind of feedback loop — the physical version and then the digital version — which has verification tied to the employer portal.
As a result, the employer can track and monitor the health of their population through this solution.
MTDHN: What is the cost of administrating this process? Does it depend on the size of the workforce or the employer?
MB: It depends upon both.
Since some tests are more sensitive than others, there's two approaches that we're taking for a pricing model:
Option A: Least expensive solution for employers that want to test their employees all the time. This is based upon how many times a week or a month the employer wants to test the workforce.
For example, if an employer wants to test three times a week — including every employee across the office – and wants the cheapest test, this is the best option.
Option B: Test employees with a more sensitive test occasionally. This translates into once a week or for Board meetings or other important events. So, there's kind of that premium product where you're just going to test it for more specific, less frequent sorts of things.
Option C – Premium Hybrid. Recuro also offers a hybrid model where the employer chooses specific frequency for testing – for example, every Friday. This utilizes the inexpensive test but if there's positive results, further testing with a more expensive premium test can be used to confirm the results.
While we recommend the Hybrid model, we work with the employers to say,
"How frequently do you want to test this tied to your guidelines?"
"Which test do you want to use?"
"How big is your population?"
We base our pricing upon those responses.
MTDHN: Why is the Recuro model for COVID-19 testing better than other solutions on the market – what makes it better?
JH: Not every vendor has these tests available – and further, we haveaunique partnership and recognition from the U.S. Department of Health and Human Services.
Recuro Health At-Home Testing (otherwise known as UDoTest) is an at-home diagnostic and health screening software platform designed to personalize the at-home testing experience. We recently announced that our COVID-19 rapid test solution was featured at the HHS TOPx Solution Showcase.
The virtual event was co-hosted by the U.S. Census Bureau and in partnership with the U.S. Department of Health and Human Services. Attendees learned about the digital products created through the COVID-19 TOPx Technology Development Sprint designed to empower employer operational decision making. The Sprint was modeled on The Opportunity Project (TOP), an innovation program led by Census Open Innovation Labs at the U.S. Census Bureau with input from leading government and industry experts.
We are honored to be among the 12 technology companies that were selected by the HHS COVID-19 At-Anywhere Diagnostics Design-a-thon and recognized for developing digital solutions to ensure that COVID-19 diagnostic testing data is efficiently, securely and accurately transmitted to key stakeholders, including federal, state, local and tribal governments, patients, providers, employers, schools, consumers and others. Through technology development sprints, TOPx engages government, technology experts and communities to co-create digital products for the public using federal-open data.
MTDHN: Why is COVID-19 PCR rapid testing also important for the travel industry, such as cruise ships, hotels and other international destination centers.
JH: We areapproaching this market sector, as well, pushing this out to natural aggregation points — Disney or Carnival cruise lines or other destination aggregators.
As it happens, the CDC issued guidelines for international passengers returning to the US: If traveling internationally, you must get a COVID-19 test no more than 3 days before you return by air to the United States. You are required to show a negative COVID-19 test result or documentation of recovery from COVID-19 before boarding a flight to the United States.
MB: It might make sense to send out bulk shipments of this test to terminals, health hubs or other natural aggregation points. Within the app itself, there can be specific activation codes that authorize the incremental release of those tests.
There's no question that COVID-19 has disrupted many industries. None was hit as badly or impacted as much as the travel and tourism industry. There are anecdotal stories all the time of families and groups whose travel plans disrupted with a false positive test.
Now we have the vehicle that provides test results in minutes, as opposed to days. This is really a way to ensure security or safety: ensure the safety of the fellow travelers and not disrupt the associated downstream economic.
If your travel agent or cruise line books international travel, they can provide passengers with an activation code. Travelers can check the activation code within the app or interface and follow the process as outlined above for the employers.
MTDHN: How does COVID-19 testing tie into the overall Recuro approach?
JH: It's really providing the structure and integration of information in a unified way.
People can get an order for a COVID-19 test or get a COVID-19 test. What can't be done — particularly as an employer – is have a systemized way to provide a COVID-19 test at scale, to ensure your employees are, are safe.
By integrating and taking these components – COVID-19 physician orders and documented results — integrating them in a unified platform, we create a process that provides results in minutes, not days.
That's exactly what we're doing.
MB: Our test is better and unique, and we have tests that other people don't have. Then we can tie in the doctors from a process side to order these tests in a seamless product.
There's also a physician feedback loop, if you need additional help – a component that most groups don't offer. So having all three of those things tied together nicely is a fence system that no one else is doing.