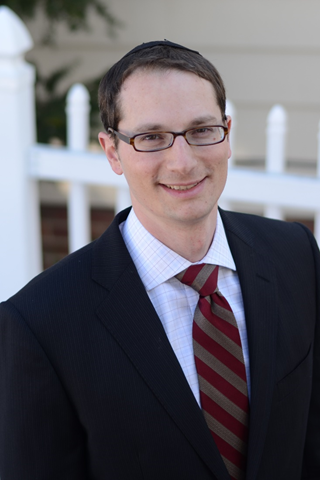 About Jonathan Wiesen, MD:
Dr. Jonathan Wiesen is a Pulmonary and Critical Care physician passionate about clinical medicine, innovation and medical technology. Dr. Wiesen graduated from the Albert Einstein College of Medicine with distinction in research and completed his training in internal medicine and pulmonary/critical care at the Cleveland Clinic, where he earned an advanced teaching degree, as well as several teaching and research awards.
As a third-year fellow, Dr. Wiesen founded MediOrbis, a global telemedicine company which has been a leader in the provision of unique and cutting-edge clinical services and programs. MediOrbis has received recognition for innovation by the American Telemedicine Association and was selected as one of the Top Ten Global Telemedicine companies in 2019. As the Founder and Chief Medical Officer, Dr. Wiesen has spearheaded the development of innovative clinical programs for the monitoring and management of chronic medical conditions, and for the provision of integrated medical specialty services. Each program utilizes sophisticated software platforms and integrates those technological components with the highest-level physician services. Dr. Wiesen has also overseen the development of a global network of physicians to deliver outstanding telemedicine services worldwide.
In addition to telemedicine, Dr. Wiesen has been involved in advising and assessing medical technology companies worldwide. Dr. Wiesen has served as a core member of OurCrowd's Medical Advisory Board since 2015, providing assessments of early and late stage medical technology companies, and serves on the advisory board of several medical technology companies, such as Pulm One.
Dr. Wiesen remains an active physician who is passionate about clinical medicine. He is a Pulmonary Specialist at Ben Gurion University's Soroka Medical Center, where he directs the Cardio–Pulmonary Exercise Program. He has an academic appointment at Ben Gurion University where he is a member of faculty, teaches in the medical school, and participates in pulmonary research projects. Dr. Wiesen also serves as an ICU attending physician.
MediOrbis/MySpecialistMDNetwork
About MediOrbis:
MediOrbis is a multi-specialty telemedicine and telehealth company that is shattering the barriers of traditional medicine and extending the reach of specialized clinical care and chronic disease management to its global customer base. Recognized for efficiency and cost-effectiveness to meet the needs of providers, payers and healthcare systems, MediOrbis combines AI-powered software with a network of the world's most outstanding specialty physicians to deliver expert telemedicine services in virtually any field of medicine, clinical care or diagnostics. Visit: www.mediorbis.com.
____________________________________________________________________________
Medical Travel Today (MTT): Can you tell us more about yourself?

Jonathan Wiesen (JW): I am a physician, trained in primary, pulmonary and critical care at the Cleveland Clinic. At the end of my fellowship, some of my colleagues and I realized that telemedicine presented a great opportunity to expand the scope and the distribution of clinical services worldwide.
As a worldwide tertiary referral center, the Cleveland Clinic saw patients from all over the world and we realized that with technology and outstanding clinical service, you should similarly be able to deliver high level care to patients worldwide.

MTT: What year did you establish MediOrbis?

JW: We initially started as a physician group doing mainly telemedicine staffing and specialty care staffing in 2014. We expanded from just simply providing clinical services to providing technology by developing our own platform to provide an integrated end-end service starting in 2017.

MTT: Can you tell us more about the founding of MediOrbis?

JW: Our company is a physician founded company. We wanted to bring the highest level of clinical care through technology to our patients.
We have only one interest in mind and that is taking care of patients and bringing them the best medical services.
Many technology platforms are designed by engineers who don't necessarily appreciate clinical workflows and the needs of physicians. Just look at electronic medical records – they hinder rather than optimize clinical work. Physicians despise them. Therefore, we realized that we needed to expand our platform and design our own proprietary technology to support our workflows, and we therefore brought in a partner who's an outstanding programmer and has an extensive background in healthcare operations.

A lot of telemedicine companies are founded by entrepreneurs or people who previously worked in the insurance or benefits industries who see this as a great opportunity. We are founded by physicians and have an executive team who place clinical concerns above all else. The more the patient plays a central role in your program, the more successful you should be.
MTT: What has been the receptivity to your platform?

JW: When we started, the telemedicine market was far less mature than it is today.
I remember my first American Telehealth Association conference nearly six years ago when most of the conference was about spreading awareness of telemedicine and how to convince others of its utility. We spent our time trying to advocate and strategize the best way to disseminate this outstanding service. Everyone at that conference knew this was the future of medicine.
Since then, we've seen telemedicine change dramatically from a niche service that only a couple of providers were willing to take the risk on, to a service that's almost ubiquitous in the United States. Virtually every major insurance carrier provides this service and most self-insured companies are adopting.
Our MediOrbis service is unique in that we offer not just general telemedicine services, but also specialty services and chronic disease management programs. The response to our platforms has always been extremely positive, again, in the context of a changing landscape of all telemedicine.

In the beginning, the people who believed in telemedicine loved our idea, our platform and our physician services. They saw the value of our company, but it was a much smaller group compared to today. Now we have a much larger audience, as many more people are interested in telemedicine.

MTT: Can you tell us more about the MediOrbis chronic disease management technology?

JW: For many years, chronic diseases were seen as diseases that simply lasted for a long time. Illnesses such as diabetes, heart failure and asthma were labeled as chronic medical diseases because they lasted for longer than acute illnesses like an ear infection.
The diseases were treated with algorithms, intermittent physician visits and attempts here and there to optimize or integrate more regular interaction schedules with the medical team. The care offered was still very much on an as-needed basis, meaning that patients went to their physicians when they needed them and they were seen periodically at specific intervals.

In the last few years, we've come to realize that chronic diseases are actually long term and continuous, and they require continuous care — day-to-day interaction and management. People with chronic conditions are acutely aware of their illness every single day and each day brings unique and interesting management decisions that patients have to make.

We put together a program that:
Helps simplify and streamline their management.
Provides physician support so that if they have specific questions, issues or concerns, they can turn to the clinical team that we provide them for guidance.
Provides continuous interaction with the care team and with a clinical team that can help them manage any issues that come up.
Supports patients with sophisticated reporting portals and clinical tools that can assist them in managing their conditions.
Has an internal notification system that allows the physicians to receive alerts when patients have either a gap in care or experience a warning sign that something is amiss. Their care team is alerted, and they can intervene early before that condition continues to decompensate and they require either an ER visit or hospitalization.

MTT: Can you tell us more about the partnership between MediOrbis and MediGuide?

JW: Early on, we realized that there was an appetite in the global market for highly trained physicians from the top medical institutions who were on the cutting edge of clinical medicine. Our initial iteration was putting together a provider network of those types of physicians and opening it up to a global audience.
MediGuide is a perfect partner for us because they provide worldwide medical second opinion services and were looking for a way to extend and provide a more innovative service in the form of telemedicine. Over the course of our four-year relationship, we've provided several services to them, including telemedicine, a technology platform and a physician network of some of the best-trained specialty physicians worldwide.

MTT: Can you explain how you're serving employers? Tell us about what you're doing for other members in the healthcare continuum.

JW: We also provide specialty services to rural and critical access hospitals. Although there is a high concentration of physicians in certain areas, particularly metro areas, there are physician shortages in an overwhelming majority of regions in the United States.
Telemedicine provides a very simple, streamlined and cost-efficient solution to that deficiency. We have an extensive and diverse network of specialists covering most subspecialties, and we work with remote and critical access hospitals that simply cannot staff those specialties to help them meet their clinical needs.

By providing specialty services remotely we're able to make the delivery of care much more cost-effective and efficient for both hospitals and physicians. The cost benefit of telemedicine includes the ability to avoid time wasted traveling and the burdensome "on call" payments, as physician services can be distributed among multiple hospitals simultaneously. Since the physician can staff multiple hospitals at once, much of the overhead is reduced on both ends.

MTT: Do you work with health plans and payers?

JW: We have found that the self-insured and benefits providers tend to take more risks and are more bold when it comes to adopting new and innovative programs to decrease cost or improve quality.
We have worked with payers, particularly in the international arena, that see our service as an opportunity to generate high satisfaction among their clients, but also to reduce costs in different ways.
We were in discussions with one payer who wanted to utilize our specialty services as a means of relieving patients from traveling from the Middle East to the United States for a specialty expert opinion. They can simply pick up the phone or open up their mobile application and obtain the exact same level of care for a fraction of the cost.

MTT: How do you work with brokers, intermediaries and benefits consultants?

JW: We know that a lot of health care is handled through brokers, TPAs and consultants who have relationships with employers.
The best way of building a relationship with a client is by working with these intermediaries who have longstanding relationships. We try to build close, transparent and honest relationships with our intermediaries, and they know that the quality and reliability will be there when they present us to different customers.

MTT: About how many consultations do you perform in a month?

JW: We do general and specialty telemedicine in addition to remote and critical access staffing.
Our platform is robust and the physician network is extremely large so we have done thousands of consults in any given month.

MTT: What is your vision for MediOrbis?

JW: Two areas that differentiate us from other telemedicine companies are specialty telemedicine and chronic disease management. We see large growth potential in these areas.
There's a push for streamlined and cost-efficient solutions to the physician shortage, which we address with our specialty services. People also want intuitive, intelligent solutions for monitoring and managing patients with chronic diseases, which we address with our chronic disease management program. The management of chronic diseases accounts for about 80% of the total health expenditures.
In the future, I know we can make a dent in that expenditure and our program will save the healthcare system an extremely large amount of money.

MTT: Can you speak more about what makes you different from other telemedicine companies?

JW: We simply have an outstanding clinical program with the highest level of technology to support our medical services. We bring outstanding care in the realm of specialty services and have built an intuitive, cost-efficient, streamlined chronic disease management program.

People undoubtedly see those two elements and understand that we have top of the line services in much-needed areas of telemedicine. It's a differentiator from any of the other companies that are out there and more importantly, are two of the most important services that the healthcare system can offer to help patients and manage illnesses in the 21st century.

MTT: Are you privately funded or are you currently looking for investors?
JW: We've been very fortunate to have never required outside investment in our company. We've been able to bootstrap our services by investing sweat equity, and are thereby on solid ground financially and cashflow positive. In the future, we may need investments to grow our sales force or develop our sales for business development purposes, but thankfully not to maintain cash flow or to account for losses.