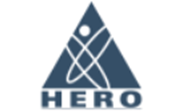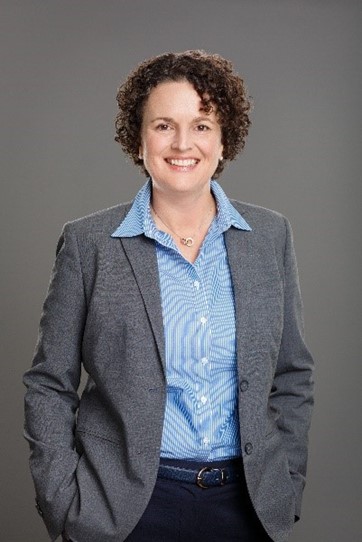 About Karen Moseley, President & CEO, Health Enhancement Research Organization (HERO)
Karen Moseley is president and CEO of the Health Enhancement Research Organization (HERO), a national think tank dedicated to advancing best practices in workplace health and well-being. In collaboration with HERO members, Karen and the HERO team provide leadership in research and education by connecting science and practice to demonstrate value of a health and well-being employer ecosystem.
Prior to being appointed president of HERO, Karen served as the organization's vice president of Education and director of Operations. In these positions, she was instrumental in growing HERO membership, increasing member engagement, and continuously improving educational programming and supporting HERO's robust research agenda. Karen also managed HERO's grant-funded projects, which include a multi-stakeholder collaboration to support employer involvement in community health initiatives and another to identify common measures of community health, both funded by Robert Wood Johnson Foundation.
Having worked in the non-profit sector for almost 30 years, Karen has managed the development and dissemination of a number of publications and educational conferences. She is the 2021 recipient of the Leader in Workplace Wellness Award presented by the Global Wellness Summit. Karen received her Bachelor of Science in business administration from the University of North Carolina at Chapel Hill.
To stay healthy, Karen enjoys yoga, testing new healthy recipes and soaking up the great outdoors. Karen and her husband, T.J., reside in Wake Forest, North Carolina, with their dog Jill.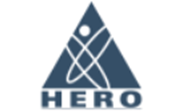 About HERO
Based in Raleigh, NC, HERO (Health Enhancement Research Organization) is a not-for-profit, 501(c)3 corporation that was established in 1997. HERO connects science and practice to demonstrate the value of a health and well-being employer ecosystem. As a member-driven organization with an "intellectual co-op feel," learning opportunities, including conducting research, are led by our committees. Together we share best practices, advocate for improvements in the field and provide practical solutions for employers who share our commitment to supporting health and well-being for employees, families and communities. To learn more, visit: www.hero-health.org. Follow us on Twitter @heroehm, Facebook, or LinkedIn.
---
Medical Travel & Digital Health News (MTDHN): Tell us about yourself, your organization and how you got started.
Karen Moseley (KM): My whole career has been spent in nonprofit management and specifically with organizations that have some sort of healthcare aspect — from working with a women's group of emergency physicians to organizations that support burned-out physicians and families of children born with a congenital birth defect. I also worked for a trade association for disease management, which evolved to focus more broadly on population health management.
Through my work there I became involved with HERO on a collaborative research project that was looking to identify a core set of measures for employers to evaluate their employee wellness programs. I joined HERO initially to manage two grants from the Robert Wood Johnson Foundation that were seeking to identify the value and business case for employers to invest in the health of the communities where they do business.
From there, I began working more on the strategic educational agenda and have now been president and CEO since 2019.
MTDHN: Tell us about your objectives in these new roles.
KM: I am focusing on integrity, transparency and collaboration. It's really important to me that HERO maintain its foundation of transparency about our research findings and potential limitations. We take research very seriously and follow evidence-based practices.
Collaboration is also a key value for us. We continue to be open to partnerships and collaborations. They make us stronger, and we have created a number of partnerships with various organizations. Good work is being done for employers and employee health and well-being.
MTDHN: How many members do you have?
KM: Currently, we have approximately 80 member organizations that include large employers, health systems, health plans, universities, wellness providers and benefits consultants. One of the ways that we put forward our research and learnings is through case studies that are published on our website.
We have also started a video case study series around employee experience and how organizations are addressing the employee experience at work. These videos will be available to the public for limited time viewing and will be posted on our website.
MTDHN: Do you have case studies on COVID?
KM: Yes. At the beginning of the pandemic, we thought that our role should be highlighting and bringing forth good work that others were doing.
One organization that did a fantastic job of showing what employers were doing for their employees was the U.S. Chamber of Commerce and the U.S. Chamber of Commerce Foundation. Those stories are available on our website.
MTDHN: Is the information you provide actionable?
KM: Yes, that is our main objective. We strive to connect science to practice and practice to science. Our motto is "We need evidence-based practice and practice-based evidence."
When our research is published in peer-reviewed research journals we feel validated. Our research has appeared in the American Journal of Health Promotion and the Journal of Occupational Environmental Medicine.
We then turn the research into small action pieces, including briefs, infographics, slide deck presentations, videos and case studies. For every research study that's published in a peer- reviewed journal, we also make sure that it's published in an industry trade publication.
MTDHN: Can you describe one piece of research that you think stands out?
KM: Our HERO Health and Well-being Best Practices Scorecard in Collaboration with Mercer© (HERO Scorecard) is now in its fifth version. It is a free online tool that organizations can access to get a benchmark report that gives their score by section and an overall score. It shows them how they compare by industry, organization, size and geography.
One finding from this was that the most important predictor of positive health outcomes for employee health and well-being is organizational leadership support. This shows that the practices that managers and leaders adopt and use for demonstrating the company support of well-being, and how that's communicated, is important for employees.
MTDHN: When you talk about health and well-being, is financial well-being a consideration?
KM: Financial well-being is absolutely part of it. In fact, we've had a specific conference on that subject. A pioneer in that space, Prudential, helped us to present financial well-being to our members at that meeting.
Since the COVID pandemic, the impact on retirement savings and families having to draw from their retirement has been a major issue. Some good organizations, like EBRI, are doing research around that topic.
MTDHN: How would you describe the current climate and concern for health equity?
KM: It is a hugely important topic right now and truly part of every other topic that HERO is focusing on. Our recent Think Tank was about the changing boundaries and changing benefits prompted by the pandemic.
Flexible work and health equity are critical aspects of this issue. At our annual Forum, we'll be talking about lifestyle medicine and population health and health equity, as well as how healthy behaviors are built in environments that support healthy behaviors. In our study committees, we're currently looking at workplace mental health and well-being.
MTDHN: Is there enough focus on making behavioral health services more accessible?
KM: I think so much needs to be done to reverse the mental health crisis that we're seeing, which has been exacerbated by the pandemic. I think that there is a lot of value in employee assistance programs, and a lot more can be done to break down the silos between these programs and health and well-being.
There is growing acknowledgement that physical health and mental health are deeply entwined, which can break down barriers. I think employers can help to integrate programs for a more intentional handoff to health and well-being coaches and vice versa.
Health equity also plays into this in terms of patients accessing providers from their own race and culture. This is an area for opportunity and growth.
MTDHN: Should employers be looking at improving access through telehealth or other digital solutions?
KM: I think so.
There are a lot of new digital solutions out there that are beneficial but not yet validated. HERO's opportunity is to look at where we can add value for evaluating their effectiveness and continuing to promote a comprehensive approach that includes integration of all of the pieces that support employee health and well-being.
MTDHN: What are some of your outcomes?

KM: There are six studies published that evaluate organizations taking a best-in-class approach to employee health and well-being. For HERO, it would be companies that score high on our HERO Scorecard.
These companies have demonstrated profit in that they have pledged to value their stakeholders as much as their shareholders. This approach helps to contain costs because a happier employee is more productive, and it shows in the company's business stock value.