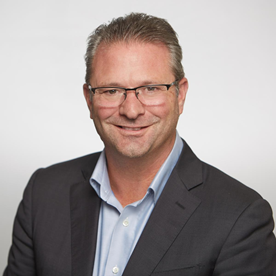 About Kevin Cast
Kevin Cast's career in the pharmaceutical and biotech industry includes experience in pharma companies, PBMs, service providers, and specialty pharmacies over three decades. Today, as a founding partner of Archbow Consulting, Kevin develops unique strategies to maximize the current supply/service chain, while considering trends that predict future needs. He holds a Bachelor of Liberal Arts in Biology from Illinois Wesleyan University and a Master's Degree in Botany from Oklahoma State University.
About Archbow Consulting
Archbow Consulting helps pharma and biotech companies design, build, and optimize product distribution and patient access strategies. The company was founded by industry veterans to meet a need in the marketplace for consulting options that offer diverse, real-world experience, are able to leverage deep connections across the industry, and can also provide actionable strategic guidance. Archbow approaches every project as a unique partnership, looking beyond the traditional suite of services to deliver enduring solutions at every stage of a product's lifecycle. Archbow knows what it takes to propel brands to success. Visit www.archbow.com/
---
Medical Travel Today (MTT): Tell us about how you got involved in this industry and Archbow?

Kevin Cast (KC): Archbow Consulting has been around for three years, but prior to founding the organization, I spent most of my career in pharma–eight years working for Ciba-Geigy, now Novartis, and then seven years working for Serono, now EMD Serono. That's where I initially got involved in the concept of specialty pharmacy, which at that time was a newly developing market for products that treat rare diseases
When I left Serono, I joined a specialty pharmacy in Florida called CuraScript Specialty Pharmacy, which was bought by Express Scripts. Thus, I spent nearly 14 years at Express Scripts, managing and running the integrated sales team that called on pharma companies to promote the services of our specialty pharmacy (now called Accredo), specialty distributor (CuraScript) and United BioSource Corporation, which offers services to providers and patients. After doing that for many years, I co-founded a company in Switzerland to run global patient support programs and then started Archbow with two other Partners three years ago.

My partners and Istarted Archbow because we believe there is a gap in strategic and tactical/hands on support for pharmaceutical manufacturers working to commercialize and manage the lifecycle of their products.

MTT: How do you see pharmacy shaking out after the COVID-19 pandemic?

KC: In the specialty pharmaceuticals world, there are a couple of things that are of utmost concern.
Patients are afraid to go to hospitals or to their doctor's office to get their medications. This is compressing the already stressed healthcare system and causing downstream ramifications. Patients are suffering needlessly because they're not getting necessary treatments that keep conditions from deteriorating. With fewer visits to providers/hospitals, the revenue realized by the caregivers is greatly diminished, and some doctors will struggle to pay their bills.
As a consequence, pharmaceutical wholesalers are now reaching back to the manufacturers asking for some type of credit allowance to keep doctors afloat.
This is bad news for the overall healthcare system.

MTT: Do you see people traveling out of the country when this is over?

KC: There are two sides to consider when it comes to international travel.
Pharma companies are global by nature, and as an industry we're always on the go, connecting in person whenever possible to develop medications to care for the global population. It's hard not to imagine the way we do business will change for the long-term.
As for patients, people tend not to travel out of the United States to get these specialty products. Many of these products are very expensive – over $100,000 per year. Many people don't have that type of cash on hand and an insurance company is not going to pay for a treatment for multiple sclerosis or hepatitis if you go to Germany for that therapy.

MTT: Who are your clients?

KC: Primarily, we work with pharmaceutical manufacturers, helping them commercialize and manage the lifecycle of their products, through both supply chain/distribution and patient support services.

MTT: How does that engagement work?

KC: The typical engagement for Archbow is with a manufacturer who is launching a specialty product–an orphan product or cell gene therapy product – not something you'd get from the typical retail drug store here in the States. These products are shipped to the patient or administered in a doctor's office. They are typically extremely high cost.
We help the manufacturer understand how to bring that product to market successfully in the true commercial sense. This means helping them understand what third party logistics company they need to employ to warehouse the product after it's made, and which wholesalers or special distributors they should use to get the products into the specialty pharmacy, clinic, or doctor's office so the patient can ultimately receive the product.
We always err on the side of trying to understand the easiest, fastest, and least expensive way to help these medications reach the patients that need them.

MTT: In terms of research and development, do you see more specialty products coming out? Is there more sophistication, more money being spent on this?

KC: Personalized medicine is here. There are five cell/gene therapy products in the marketplace today that are curative. There are at least 300+ in the pipeline.
These products are all very expensive yet are also curative. It's really difficult for the U.S. healthcare system and supply chain to adapt to this. Supply chain infers that you have supplies to get out into the population. However, with personalized medicine you only want to manufacture and ship a product to a patient when it is needed. So, that is more of a demand chain than a supply chain.
Fundamentally, we're helping companies understand the difference between supply chain and demand chain, as well as the most economical way to get product to the patients.

MTT: Do you think that the demand will grow for these specialty drugs?

KC: As a healthcare payer, you really don't have much of a choice but to offer these drugs. You don't want to be the self-funded company that gets bad publicity for not paying for a life-saving drug.
For the most part, the majority of new products today are orphan-targeted products for a single disease state. Orphan products in the United States are defined as targeting a disease state with less than 200,000 patients.

MTT: How do you see the post-COVID-19 pandemic landscape?

KC: It's hard to imagine that it's ever going to look the same.
People will be reluctant to hop on a plane to meet clients or attend conferences. How this will affect the pharmaceutical marketplace is unclear. I know that hospitals are losing millions of dollars a day waiting for patients to return.

MTT: Will pharmaceutical companies have to adjust their pricing? How can they cut back on their costs?

KC: I think everything will be more expensive. People are not going into big clinical trials, which means companies will need to move clinical trial visits into the patient's home. That adds more cost to the system.
I do not think there will be any reduction in the cost of pharmaceutical medications in the near future.

MTT: Do you think the FDA is going to respond? Do you think they are going to relax the clinical trial requirements?

KC: I think they are cautiously trying to do some of that for antiretrovirals and for vaccines for COVID-19 itself. But they are not going to restrict their standards for any other disease states because they are charged with keeping us safe and can't relax requirements for anything other than COVID-19.
If anything, new drugs will take longer because the FDA is overwhelmed right now. All of our vendors, from pharmacies to wholesalers to patient support services providers, are three to four months behind because they're working from home.
MTT: Do you work with any pharmaceutical companies outside of the United States?

KC: We have an office in Zug, Switzerland.
We help companies understand how to launch their specialty products in Germany, France, Italy and so on. Every country is different, so it has taken us quite a few years to understand how to do that work.
Expanded Access Programs are an example of how our work can be different in Europe. Many countries allow programs that supply novel medications to patients before they are approved by the EMA in disease states that present a significant unmet need. At Archbow, we help pharma manufacturers understand how to establish and manage an effective Expanded Access Program, to the benefit of their overall commercial strategy. These programs exist in the U.S. as well, but the regulatory guidelines are significant. Understanding each country's unique nuance is where we can add the most value.
We help design global distribution strategies, Expanded Access Programs, and pricing strategies through a sophisticated software pricing tool. Understand country-by-country pricing globally is essential to the success of any pharmaceutical product.