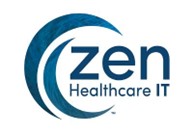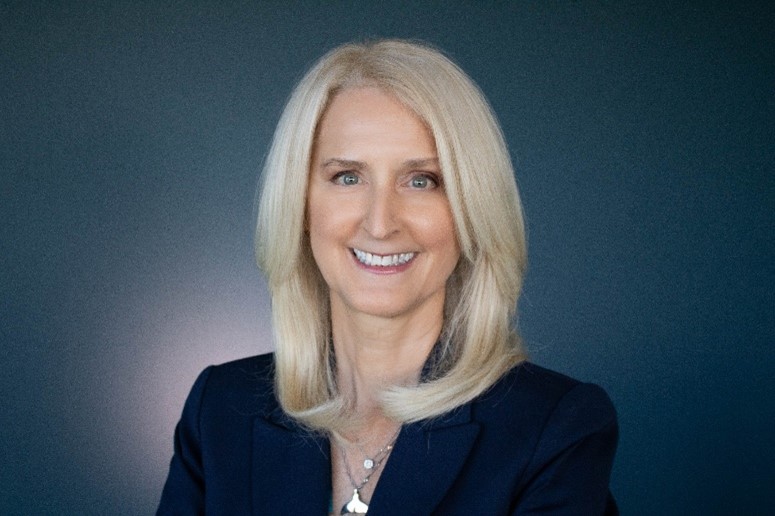 About Marilee Benson
Bringing boundless positive energy to everything she takes on, Marilee is passionate about leveraging technology to improve the lives and health outcomes for patients.
Marilee has 32 years of experience in the healthcare information technology sector and is currently president of Zen Healthcare IT, a company she co-founded in 2015.
Under her leadership over the past seven years, Zen has become a trusted interoperability engineering and technology partner with leading state and regional health information exchanges, as well as with many healthcare IT vendors and provider groups across the U.S.
"During my long career in healthcare IT, it has become clear to me that healthcare organizations (both provider organizations and healthcare IT vendors) face significant hurdles to achieve true interoperability, so essential for value-based care. The healthcare industry, today more than ever, needs seasoned experts and nimble solutions-oriented companies to support a rapidly growing demand for interoperability and data integration tools and projects. As president of Zen, I want to ensure that we are laser-focused on filling that gap and helping healthcare organizations walk that most difficult 'last mile' of interoperability on the path to value-based care."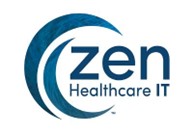 About Zen Healthcare IT
Zen Healthcare IT is a trusted interoperability technology and services company. Zen helps all stakeholders in healthcare – vendors, providers, public health, payers, HIEs and ACOs simplify interoperability. Using Zen's fully managed and secured technology solutions and years of subject matter expertise, Zen's team of interoperability specialists get our clients sharing data faster. Zen's range of solutions address all aspects of developing, implementing, monitoring, and maintaining a broad range of healthcare interfaces including HL7v2, API / FHIR, IHE (XCA, XDS), C-CDA, and proprietary data formats.
---
Medical Travel & Digital Health News (MTDHN): Tell us about yourself and how you got involved with the company.
Marilee Benson (MB): I've been in healthcare IT for more than 30 years. About seven years ago, I was an executive at a company called Mirth, an interoperability company that makes the world's most widely used open-source integration engine. I had helped them expand into a growing sector of business here in the United States, which was health information exchanges.
When they were acquired by NextGen, my husband and I saw an opportunity to become trusted interoperability partners for many of the health information exchanges across the U.S. and entire healthcare market and so we founded Zen Healthcare IT in 2015. Our clients also include providers, hospitals and digital health vendors.
MTDHN: For somebody traveling for care, how does this impact them?
MB: I had a relative who had traveled from her home to New York and had a double aneurysm. She ended up in the emergency room and hospital. For the people taking care of you in that emergency, it's vital that they know your medications, as well as allergies and chronic illnesses.
The goal of health information exchange here in the U.S. is to ensure that providers can access patient information.
Sometimes they can gain access, but we're not 100% there yet. We are part of a particular national network called Carequality, a trusted health information exchange framework. We have multiple networks here in the United States and Carequality is a framework that connects those networks together for nationwide data exchange.
So far, over three hundred million clinical documents are being shared on a monthly basis across the Carequality network and that number is growing every month.
MTDHN: You maintain a lot of protected personal health information (PHI), correct? How do you protect this in the exchange?
MB: It is our number one mission to make sure that all that data flowing through our systems is safe from hackers or other unauthorized access. We use the latest best practices in terms of cybersecurity, which includes participating in a security certification process. We have adopted the HITRUST CSF security framework, one of the most stringent healthcare security frameworks available as far as we're concerned. As of this Spring our Gemini Integration as a Service solution is HITRUST CSF risk based, 2 year (r2) certified. It helps me sleep at night knowing that we are doing exactly the right thing to protect our customers data.
MTDHN: What are you hoping to achieve?
MB: Secure data exchange between systems and providers is absolutely the most important problem to solve in healthcare. You can't move into the digital age without data interoperability. We aim to simplify interoperability for all healthcare stakeholders.
Patient access is a very important part of that, but there's a lot of work to do.
MTDHN: Do you have any brand solutions?
MB: We learned very quickly that our clients needed an affordable and scalable enterprise class and secure platform to power this data exchange. They were overwhelmed with all the things they had to do in terms of creating many healthcare interfaces.
We needed to take that burden of long-term infrastructure and interface management off their shoulders. To do that, we built our Gemini Integration as a Service platform that is fully hosted and managed by us. It is purpose-built for high performance healthcare messaging. It also has some special tools to help optimize long-term interface management.
We also have a solution called Zen Insight Integration Monitor and other tools. Our platform is designed to make systems work better—and life easier for our clients.
MTDHN: Do you deal with pushback?
MB: There is pushback between healthcare organizations where they maybe feel that the data gives them some sort of advantage in the marketplace. HIPAA compliance is also a valid concern. There are still medical record departments in hospitals doing everything by fax.
The other big challenge we face is that old healthcare data standards never die, we just create new ones. Fast Healthcare Interoperability Resources (FHIR) is the latest in healthcare interoperability. This is one more way that people can share data.
The Zen platform is like this Swiss Army knife that sits between all these different healthcare messaging standards and translates data so that people can actually talk to one another.
MTDHN: Tell me the process.
MB: First we do productive discovery. We bring smart people to the conversation from day one, such as an interoperability expert.
I do a lot of education on the national networks and will have those conversations with our prospects right up front when they're needed before we have a contract signed. They really appreciate us as trusted advisors.
I want everyone to gain a better understanding of how to solve their interoperability problems. This consultative approach really sets us apart.
Another factor that differentiates us is that we will do everything for them such as establish secure connectivity, support their proprietary API, get on calls with their clients, set up the interfaces, and so forth. This lets our vendor clients focus on building their application and providing their solution to patients or providers. Also, many clients don't want to worry about all the infrastructure, monitoring and security aspects of an interoperability platform.
For example, maybe they get a new customer and have 50 interfaces to build in 60 days. We can expand the capacity of their team as needed and have the interoperability engineers who can help build those interfaces.
MTDHN: Who are your customers?
MB: We work with healthcare organizations of all sizes. For example, we have a HIT vendor (ADVault) who does advanced directives and care planning nationally, which is important from a digital health perspective. We connect them to the eHealth Exchange national network.
We also work with one of the largest health information exchanges in the country, an organization called CRISP. We also have a small behavioral health organization in the northwestern U.S. We love the variety of clients we are able to help.
MTDHN: If you're traveling to another country, you could get access to your data and share it with the provider?
MB: Yes, and that's a really good use case. We still have a lot of work to do to set up international health data exchange, but it is an initiative that some of the industry groups I participate with are working on.
Another important aspect is payer to payer data exchange and payer to provider data exchange. This is where we have some work to do to change hearts and minds because some healthcare organizations are reluctant to share data with the payers. Also, there's a lot of regulations on the payer side that restrict how they use data that applies today.
But the great thing about the interoperability space is that it creates communities where we come together and listen to each other and understand. As we strive to build communities of trust, it's very rewarding to help fix these issues in the healthcare system.