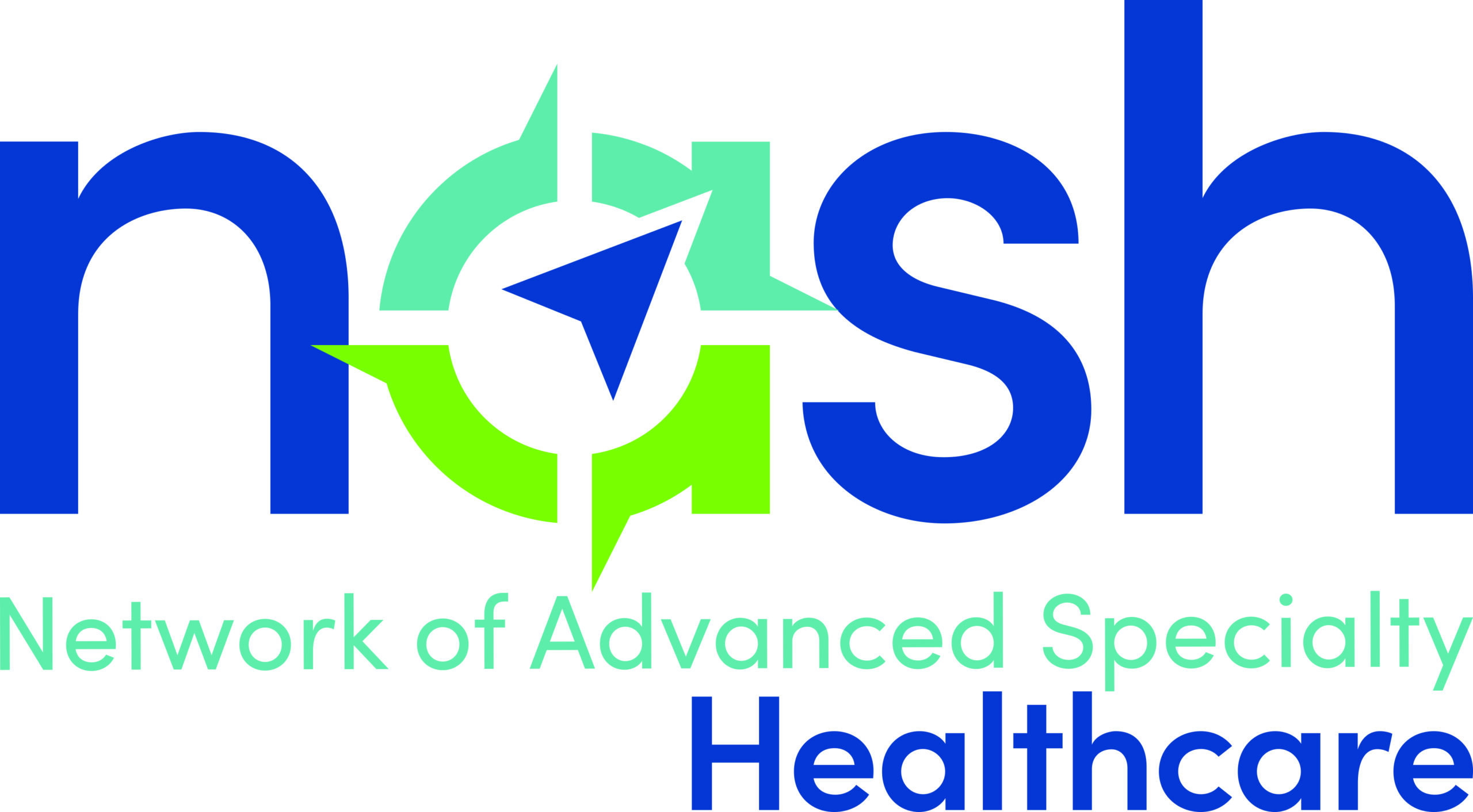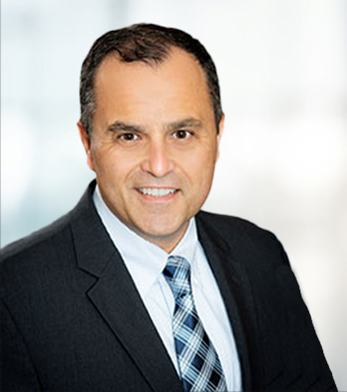 About Michael R. Agostino, RPh
Michael "Mike" Agostino is a registered pharmacist and a seasoned entrepreneur in the healthcare industry. Currently, Mike is the CEO of Network of Advanced Specialty Healthcare.
Throughout his thirty-year career, Mike has been driven by a mindset of value creation, strategic shaping and building strong key industry relationships. Mike has been a founder, co-founder, and/or key contributor to the formation of several companies, including Vivid Clear Rx, Turning Point, and Hy-Vee Pharmacy Solutions. Mike also served as President and co-owner of Amber Specialty Pharmacy and Hy-Vee Pharmacy Solutions in Omaha, NE.
Mike also has a long history of community service. He served as Board Chair and an Executive Board Member for the Lower Plains Region of the Leukemia and Lymphoma Society, Board Chair of the National Association of Specialty Pharmacy, and is the current Board Chair of Skutt Catholic High School.
Mike received his Bachelor of Science Pharmacy degree from Northeastern University in Boston, MA in 1992 and an Executive Management Program for Pharmacy Leaders certificate of study from the University of Pennsylvania, The Wharton School, in 2008.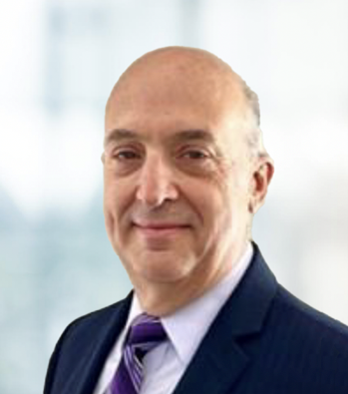 About Joseph M. Acierno, MD, JD
Dr. Joseph Acierno holds Doctor of Medicine, Juris Doctor, and Bachelor of Science degrees from Creighton University.
He practiced emergency medicine while attending law school. He relocated to Los Angeles, where he practiced medical-legal law, later returning to Nebraska for a position at an Omaha law firm.
Dr. Acierno was legal counsel to the Nebraska Department of Health and Human Services. He was later appointed Deputy Chief Medical Officer to the agency. As Deputy Chief Medical Officer, Dr. Acierno was responsible for regulating healthcare professionals and facilities in the state and professional and occupational licensure, fraud investigations and environmental health.
In 2013, Nebraska Governor Dave Heinemann appointed Dr. Acierno as Director and Chief Medical Officer for the State of Nebraska. He oversaw regulatory activity and community health activity throughout the state. He was committed to ensuring Nebraskans received safe, effective, quality care and helping them live healthy lives. He promoted a culture of wellness across the state through health education, immunizations, preventive screenings, good nutrition, physical activity, and disease prevention.
In 2015, Dr. Acierno returned to the private sector, where he was Vice President of Legal and Support Services for Lutheran Family Services of Nebraska, Inc. and Vice President of Compliance, HIPAA, and Privacy Officer for Amber Specialty Pharmacy. He also serves as legal counsel to the Prostate Cancer Foundation. His practice has been focused on Healthcare Law.
Today, Dr. Acierno is the Chief Medical Officer at NASH.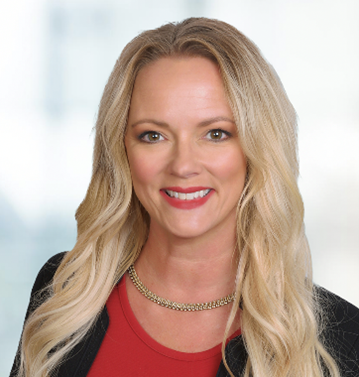 About Laura Rogge
Laura has been in the healthcare industry for 20 years. Her expertise includes developing strategies, leading teams, and optimizing revenue. She has a diverse background in health care, real estate, and education.
As Senior Vice President of Business Development at Network of Advanced Specialty Healthcare, Laura is responsible for developing and executing our growth strategy by pursuing new business opportunities.
Before starting at Network of Advanced Specialty Healthcare, Laura was a senior sales executive at Blue Cross Blue Shield of Nebraska, specializing in group and association health plans. She began her career as a group health underwriter at Blue Cross and Blue Shield of Nebraska. She transitioned into leadership, managing teams in Underwriting Services, Enrollment, Fulfillment, and Claims.
Laura is a graduate of Northwest Missouri State University with a Mathematics degree. She serves as a board member for the National Association of Benefits Insurance Professionals (NABIP) Omaha Chapter in Nebraska, and she is a former board member for Child Saving Institute. When Laura is not working, she enjoys spending time outdoors biking and attending music festivals.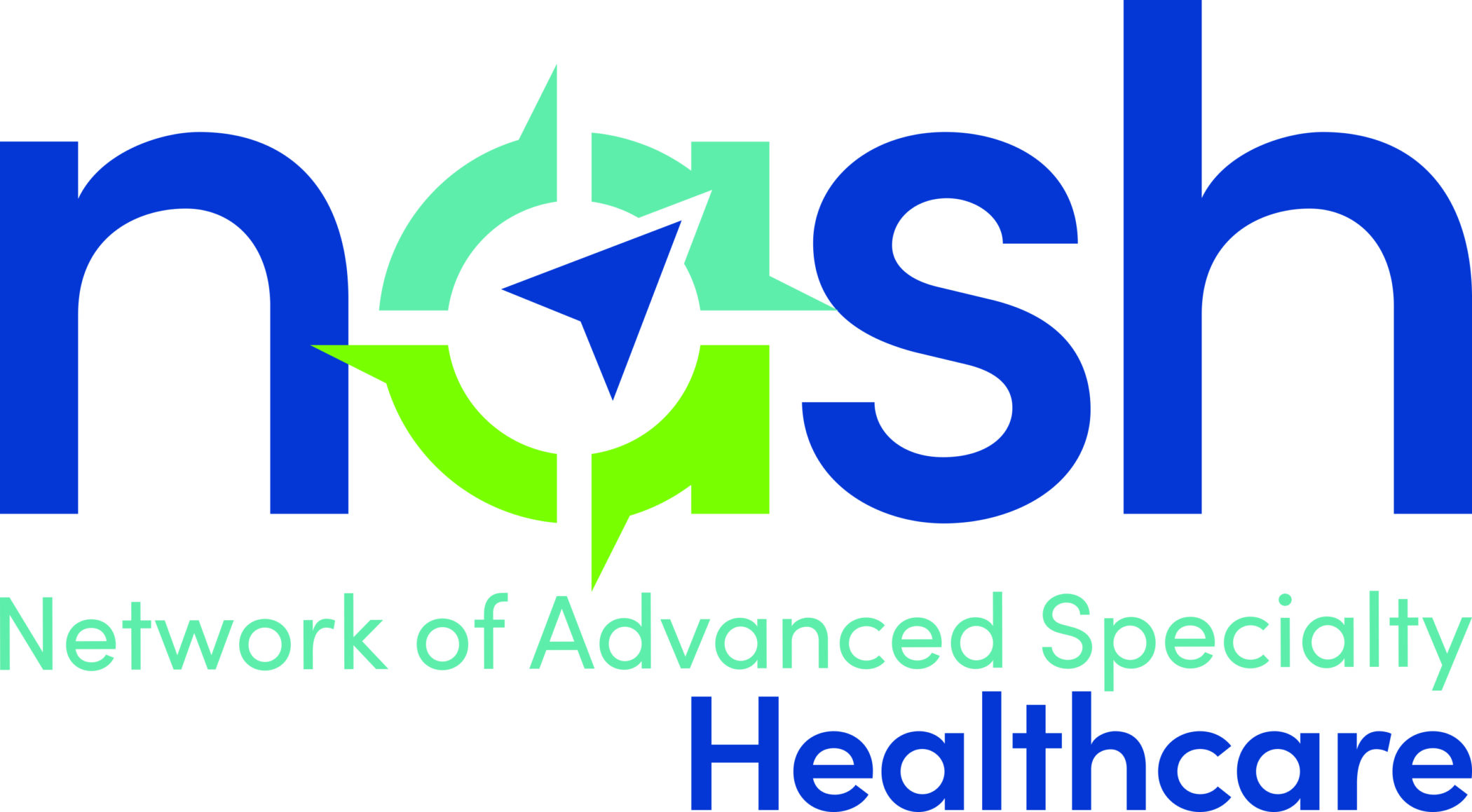 About Network of Advanced Specialty Healthcare (NASH)
NASH is a U.S. majority-owned and managed enterprise headquartered in Omaha, NE, with operations in Cancun, founded in 2014 with a drive to increase the quality of healthcare outcomes while significantly lowering the cost relative to the U.S. healthcare system. NASH primarily services U.S. patients traveling for treatment under sponsorship by their U.S. self-insured employers. As a U.S. Center of Excellence in the Delivery of Healthcare outside the United States, NASH deploys preeminent U.S. physicians in accredited facilities with U.S. clinical protocols. The company excels in delivering uninterrupted continuity of care, providing elective surgical procedures and specialty pharmaceuticals.
---
Medical Travel & Digital Health News (MTDHN): Tell us about the Network of Advanced Specialty Healthcare (NASH) model and its role in improving access to quality, cost-efficient care.
Michael Agostino (MA): The NASH model evolved from thinking about how we can positively impact healthcare and elevate healthcare services while controlling costs.
Our concierge-type model promotes patient safety, improved patient outcomes and a positive financial opportunity for the patient and the employer group sponsoring the experience.
MTDHN: How did NASH get started?
MA: NASH was incorporated in 2016 and focused on orthopedic surgeries—primarily knee and hip replacements. The original thesis was to offer high-quality, elevated healthcare services without borders. NASH started by providing orthopedic replacement experiences within one of our partner hospitals, the Galenia Hospital, in Cancun, Mexico.
One thing that was very important for us when developing our model for U.S. citizens was that the hospital was and is currently one of seven Joint Commission International (JCI) accredited hospitals in Mexico, which is an adopted and respected accreditation here in the U.S.
Explaining this accreditation to our U.S. market made it a lot more palatable and easier when articulating skill sets of compliance, safety outcomes and protocols. We also wanted to provide services that incorporated a collaboration between surgeons in the U.S. and Mexico.
To this day, NASH maintains orthopedic surgeons as part of the coordinated effort to evaluate the patient's complete health profile before approving the surgery. This includes clinical notes, MRIs, X-rays, comorbidities, and other key healthcare indicators.
This thorough assessment enables our surgeons to collaborate with a committee that reviews all cases and adheres to U.S. protocols.
One might ask how this protocol base differs in another country. When it comes to the orthopedic experience, it is irrelevant because we focus on U.S. protocols adopted by collaborating with both sets of surgeons – both in the US and Mexico — when a surgery is scheduled.
We also offer pharmacy travel programs in response to an emerging trend in specialty pharmaceuticals, including cell and gene therapies. Currently, about 10-11 medications fall into this category and there are hundreds more in the pipeline.
MTDHN: Does the pharmacy travel program follow the same protocols as surgery travel for treatment?
MA: In today's healthcare economy, underwriters who work with brokers, who then work with self-insured employer groups, openly admit that they do not know how to forecast for even one of these drugs entering a coverage model. This is because it is very difficult to predict since it is typically a small patient population, and one line of therapy right now is a minimum of $300,000. We have some extremes that are past the $2,000,000 mark.
Therefore, in terms of whether we plan to offer these therapies, we are considering all opportunities that are important for our market when it comes to allowing patient access, saving money and promoting positive health outcomes. If an opportunity hits all three criteria and the market is looking for that type of service, we want to expand into that.
MTDHN: What are the key differentiators for NASH vs. other travel for treatment programs?
MA: We have the healthcare expertise in our staffing model. We have a Chief Medical Officer, a pharmacist, nurses on staff, orthopedic surgeons, primary care physicians as well as a physician's assistants.
We're looking to expand our healthcare portfolio as we go forward, especially now as we've realized the positive impact of specialty pharmacy distribution through appropriate outcomes and much lower costs.
In addition, as mentioned earlier, other differentiators include adherence, where applicable, based upon U.S. protocols. We seek out the best-credentialed network of hospitals based on accreditation, staffing model, different levels of expertise and the services they may offer when it comes to patient care.
MTDHN: What inspired you to take the leadership role at NASH?
MA: This is currently my 32nd year in healthcare.I was recently a pharmacy benefit manager controlling prescription costs for employer groups.
I felt like the overall economy of healthcare needed something different. These employer groups constantly asked me, "How are you going help me have a better benefit design and control costs?"
It was getting harder and harder to answer that question until I came across the NASH model. Our model has evolved due to today's healthcare offerings in the U.S.—not simply controlling costs but also promoting access. I felt that NASH was the perfect opportunity to give employer groups another option to elevate their benefit design while saving money.
Joe Acierno (JA): When I first spoke with Mike about this possibility, I was intrigued by it from a couple of different perspectives.
First, as a physician, I found the potential to work collaboratively with physicians in different parts of the world incredibly fascinating and exciting.
Second, I put myself in the position of a patient. We are all patients at one time or another in our lives. So where are the opportunities to get high-quality care and what kind of benefit package would we like as employees?
The more we spoke about it, the more excited I became. I believe it's something that's been needed. We all have received medical bills and we know how high they can be. Most of us have probably worked for a self-insured group and we know the impact it has. So naturally, I knew this fit my interest.
Laura Rogge (LR): I have been in the healthcare industry for about 20 years now, but the majority of the time, I was on the payer side, working for insurance companies.
There were two main reasons I joined NASH:
The first reason is the rising cost of premiums. The year-over-year increases are happening at an unstainable rate and we need to find ways to make health care affordable.
The second reason is the shift in benefit plan designs. Many people are paying more for healthcare coverage but have reduced benefits in return.
I was ready for a change and became very excited when Mike approached me with this opportunity at NASH. It's a solution that provides exceptional care at an affordable price. I am thrilled to be a part of this innovative company.
MTDHN: We talked about the specific medical procedures such as orthopedic and pharmacy travel. Are there any other opportunities on the horizon that you wanted to touch on?
MA: Absolutely. There are opportunities on the horizon for NASH to provide health care services.
We feel that there are two roads here at a high level.
First is a benefit-sponsored procedure that would fall in the orthopedic category and specialty pharmacy benefits such as high-cost medications that treat complex conditions.
Second, is a direct-to-consumer opportunity which would include services such as bariatric, infertility and stem cell treatments.
The only way we would bring that on board to our model and introduce it to the market is when we are confident that we are standing with the best-in-class approach. That promotes safety and solid outcomes for our patients. There is more to come for NASH and I am excited to see our company evolve.
MTDHN: Can you list the drugs that are currently available with NASH? We have been hearing a lot about Hollywood diet drugs—are they in your range of access?
MA: NASH has access to over 445 FDA-approved specialty medications that are the same in Mexico and future states in Canada. So that gives us quite a robust specialty list that puts us well over into the 90% access of medications available to NASH in the U.S., Mexico and Canada.
In terms of diet drugs, if we're talking about one self-injectable in particular that is growing in popularity, that specific drug does fall into a specialty pharmacy category. However, the only way we dispense a product like that is if the patient interacts and engages face-to-face with our physician. We have a licensed physician that our members can sit down with and consult.
When deemed appropriate, the physician will issue a legal prescription that allows for the legal procurement of a pedigree medication to dispense to a patient. It's a very disciplined process that falls within our protocol and the hosting country's laws and regulations.
MTDHN: Who benefits from NASH? Is it the patient, employer or payer?
JA: All the above.
From the patient's perspective, they benefit from receiving excellent medical care. They have a positive healthcare experience overall as part of the program.
This healthcare option would be attractive to any employee as part of a complete benefits package. Employers also benefit from a cost savings perspective. It's a win-win situation for everyone.
On the pharmacy side, everyone benefits. The patient sees a physician and gets the prescription and care they need for a fraction of the cost. In addition, the payer pays a fraction of the cost.
MTDHN: How does NASH ensure patient safety on both the pharmaceutical and surgical side?
JA: I look at patient safety from two perspectives: Personal and medical safety.
From a medical safety perspective, we have an internal committee that reviews medical protocols. Potential providers who may join the organization are also required to meet the highest medical standards.
As mentioned before, our facility has Joint Commission International accreditation. These are the standards by which all medical professionals are judged. We look for the highest quality providers. In addition, we make sure that our own protocols are met and, when reviewing other facilities' protocols, that they meet prevailing medical standards of care.
But from a personal safety perspective, we make all the arrangements for the patient, from flights to ground transportation. It's truly a concierge service.
The patient's health and safety are priorities to this organization and there is really no substitute for that.
Additionally, we recommend six key practices to which patients should adhere prior to traveling:
Do not travel to cities where the U.S. State Department advises "Do not travel" or "Reconsider travel."
Travel exclusively by air.
Ensure a concierge representative meets you upon arrival, escorts you throughout your visit and accompanies you upon departure.
Seek care at a U.S.-accredited facility.
Consult and engage your U.S.-based physician in the treatment plan, especially in the pre- and post-care processes.
Engage a professional who has expertise in facilitating care outside of the U.S.
MTDHN: How does NASH coordination of care improve patient outcomes at a lower cost and as an employee benefit?
JA: We put a patient at ease through an entire process. It requires understanding who you're taking care of and how to get the best results for that specific patient. We hold ourselves to a high standard. You should have similar expectations for our program that you would have in any facility in the U.S.
Regarding communication, the patient can always feel free to communicate with any staff member. We're always available for that and we can also make them available to our providers as needed. There are no barriers to the patients. The patients should have access to the provider—they are the ones providing the care—and we're helping facilitate that quality of care.
MTDHN: Can patients speak with a doctor via telehealth?
JA: We could make that available to them as needed.
MTDHN: How does NASH streamline the patient experience, especially compared to the lack of coordination in the United States?
LR: As we mentioned earlier, NASH provides a white glove concierge service.
Our goal is to ensure our patients have an exceptional experience. A patient is aligned to a dedicated nurse concierge that is responsible for coordinating medical care, making all travel arrangements, and serving as the patient's primary point of contact throughout their healthcare journey. The nurse navigator ensures uninterrupted continuity of care by coordinating all appointments between their hometown physician, NASH physician, and medical team.
We educate our patients and guide them through the entire process so that they understand what they need to do to make sure that they're prepared for surgery and following surgery to have the best possible outcome.
MTDHN: Can you explain, wheels up to wheels down, what the patient goes through with NASH from day one of their stay?
LR: Using the example of a patient traveling to Cancun for an orthopedic surgery: on day one, when they arrive at the airport, the patient and their companion will be greeted by a personal driver at the airport and escorted to the hotel.
After arriving at the hotel, they will be greeted by NASH nurse concierge, who will be dedicated to them throughout their stay.
On day two, the day before surgery, the nurse concierge will meet the patient and their companion in the hotel lobby and escort them to their pre-operative doctor's appointment. They will meet with the US doctor to review any questions and prepare for the surgery.
On day three, the day of surgery, the nurse concierge will meet them at the hotel, escort them to the hospital, assists with hospital admissions, and prepares them for surgery.
Immediately following the surgery, the physician will talk to the patient's companion to provide an update. About 4 hours after the surgery, the patient will begin occupational and physical therapy.
The patient will continue to receive physical therapy sessions twice a day for the remainder of their stay. Typically, the patient stays five to seven nights in Cancun. The nurse concierge escorts the patient to each session. The nurse concierge is also a great resource for the companion traveling with the patient and assists with escorting the companion to nearby attractions such as the beach or mall.
On the final day, they will have an outdoor physical therapy session at Cancun's boardwalk where they can enjoy the breathtaking views. Afterwards, the nurse concierge will escort them back to the hotel and to the airport to board their flight.
Upon return to the US, the nurse concierge ensures the patient sees their hometown physician for a follow-up visit. NASH follows up with the patient for one year following surgery to ensure the treatment plan is being followed for a successful recovery. Our patients and their companions have consistently given NASH very high satisfaction ratings for our services.
MTDHN: Do patients need a passport to travel to NASH and is there assistance available for logistical support?
LR: Yes, the patients and the travelers will need a passport. We provide guidance on how to obtain a passport.
MTDHN: How many days are typically anticipated for clinical treatment?
JA: It depends on the type of procedure. Generally, they would be in the country for about a week before returning to the U.S.
MA: In addition, if we have a patient procuring a specialty pharmacy experience, they typically arrive one day towards the end of the week to capitalize on a day or two at one of our contracted beach hotels.
MTDHN: For unexpected outcomes that may require further surgery, does NASH have a policy for covering costs?
MA: We try to mitigate any such outcome through our patient selection and protocols. Unlike other travel for treatment programs, NASH incorporates U.S. protocols to ensure we carefully select our patients when it comes to a procedure.
If we do work with a particular employer group that is not satisfied with our approach or is looking for some sort of greater coverage, we can easily work with that employer group and add to each patient experience an insurance policy that would cover any potential problems that may result after their experience with NASH.
We practice the same level of care as in the U.S., where we hold medical malpractice insurance. In the unlikely event something unfavorable would occur, we would take that very seriously. Thankfully, we've never used it.
I can safely say with confidence that, based upon how we approach our patient population, we are mitigating that one-in-a-million case.
MTDHN: Can you explain your approach to bundle pricing and why that is so attractive to employers
LR: Bundle pricing means all services related to the surgical procedure, from pre-operative care to post-operative care, are all included in a single price.
NASH is committed to price transparency allowing the employer group to receive one invoice for their treatment package. This eliminates surprise billing that is common in the US healthcare system. NASH simplifies the billing process.
MTDHN: Does the bundle include travel expense or is that separate?
LR: Yes, our bundled pricing includes all hospitality expenses – airfare, hotel, meals, ground transportation, and a daily travel allowance. This is all included in the bundled price.
MTDHN: How can interested prospective patients be considered for treatment through NASH?
LR: To learn more about our travel for treatment programs, please call 1-833-833-6204 or visit our website at NASHosp.com to submit an inquiry.
MTDHN: Is there anything else you'd like to discuss with our readers?
MA: We take a lot of time and energy to provide a safe and positive experience for the patient and their travel partner. We know we do our jobs well when the patients arrive home satisfied, without any complications, and their third-party payer saves a lot of money.
In summary, we're elevating employer group benefits to help gain and retain employees and promote a positive experience for patients in need.