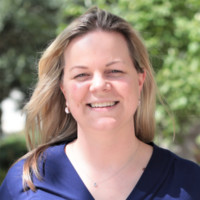 About Sally Rodriguez
Ms. Rodriguez oversees HCCI's research and product portfolios to create impactful offerings in support of its mission. Prior to joining HCCI, Ms. Rodriguez served in a variety of healthcare research, consulting and product development roles, most recently leading product development for Avalere Health and previously conducting research with the Government Accountability Office and Center for the Study of Services. Ms. Rodriguez received her B.S. in Health Promotion and Disease Prevention from the University of Southern California, and her MPH with a concentration in Policy from the George Washington University. She is a Certified Scrum Product Owner and SAFe Agilist.
When she is not supporting her teams (USC, Capitals, Manchester United, Bills), Sally likes to read fiction and sample Indian food.
About Health Care Cost Institute
HCCI is an independent, non-profit research institute. HCCI's mission is to get to the heart of the key issues impacting the U.S. health care system by using the best data to get the best answers. HCCI stands for truth and consensus around the most important trends in health care, particularly economic issues that are critical to a sustainable, high-performing health system.
Our values are simple: health care claims data should be accessible to all those who have important questions to ask of it. Health care information should be transparent and easy to understand. All stakeholders in the health care system can drive improvements in quality and value with robust analytics. Visit www.healthcostinstitute.org.
---
Medical Travel Today (MTT): Tell us what HCCI does, how you got involved and your vision for the future.

Sally Rodriguez (SR): HCCI has a mission to get to the heart of the key issues impacting the U.S. healthcare system. This involves having the best data so that we can get the best answers. What we try to do is create consensus around the most important issues affecting healthcare spending, and make sure that we are presenting our information in a compelling way so that policymakers, journalists and the general public can really understand the issues.
We try to practice transparency in everything that we do.

MTT: How did you get involved?

SR: Health policy is a small world. Our president, Niall Brennan, and I have a very close mutual friend who recommended me to HCCI. I've been in the health policy space my whole career.

MTT: How is the coronavirus impacting what you're doing?

SR: It'simpacting our day-to-day in terms of how we work.
We're fortunate that we can do a lot of work virtually, so the disruption to HCCI has been fairly minimal. Nevertheless, we are acutely feeling the issues, given that we spend a lot of time documenting the challenges that people face in interacting with the healthcare system around costs. Not knowing beforehand what things will cost and being surprised afterwards is one issue, and the increase in out-of-pocket costs for healthcare is another big issue.
We are feeling the pain of everyone who is dealing with not only the uncertainty in cost that already existed, but also this new uncertainty around what will be covered by insurance. And that's not even the most important thing, right?
The most important thing is that everyone stays well and safe.
MTT: How are the costs specifically measured for employers? Do you see the cost of coverage rising?

SR: Our dataset consists of healthcare claims. This lets us see what services people are using and how much they cost. We see the cost to the individuals and insurance companies, but we don't necessarily know what the cost is for employers.
We don't have premium data, which is where you would see the cost for the employer going up. There are plenty of reputable sources and sites that show increases in premiums. At the same time, the way that services are being delivered by providers is putting pressure on the insurers to recoup their costs. All of this is related.
We fear that increases in costs (spending and prices) will have ripple effects that will end up burdening employers and employees.

MTT: Are there specific procedures or surgeries that you are tracking to see where those costs are either escalating or stabilizing?

SR: When we study spending, we have an annual report that comes out in February and we look at all services.
We break them down into four categories: inpatient, outpatient, professional services and drugs. We then break these down into subcategories and try to tease out which services are seeing bigger growth in costs.
In recent years, inpatient surgeries and certain outpatient spending has gone up. Prescription drug spending has also gone up, although we don't have the best data to understand the full impact of that because we only see certain prices. We don't see some of the coupons and rebates that are used on drugs. We are seeing increased spending in every single service category, so while we see upticks in certain subcategories, like administered drugs, we are seeing increases everywhere.

This year, we also saw that utilization rose, which has not been the case over the past few years. If this indicates a longer-term trend, we're going to start to see spending go up even more because now you have increased prices and an increase in utilization.

MTT: If the coronavirus had not happened, would you then find that Americans would be leaving the country to get good quality care in another country?

SR: We are very focused on the U.S. healthcare system. We don't really get data for any other countries, so we don't necessarily know. If someone chooses to go overseas, we wouldn't see that because it's typically not covered by an insurance company, so there won't be a claim for it.

MTT: Who has access to your data?

SR: There are basically two groups: one is HCCI and the other is external researchers.
HCCI has a team of analysts on staff and we do our own self-initiated research. The bulk of our data access is for external researchers, such as those at government agencies or universities that want to use our data to pursue their own research.
We have between 40 to 50 teams working on projects in our data at any given time, which is many more people than we have on our internal staff. We also create public use files as part of our internal projects and publish significantly more data than we might highlight in the reports, so that people can download these tables and use the data for their own purposes.

MTT: So if I wanted to access your data as a journalist, how would I do that? Would I pay for it? License it?

SR: We don't have a mechanism for journalists to gain direct access into the claims data. Typically, we haven't had interest in that because there's a steep learning curve for using the software and coding with the data. We work with journalists by answering questions and running data for them free of charge because it is a huge part of our mission to provide good data.

MTT: Tell us a little bit about how you are financed. What's your model?

SR: We are a non-profit funded by a variety of sources.
We have some funding from health plans so that we can host and maintain their data. We also have funding from foundations, such as the Robert Wood Johnson Foundation and others.
We also have some contract research projects with various types of organizations. Probably one of the most notable projects that we have right now is building the all-payer claims database for the state of Florida.

MTT: If you had to look back on the last 10 years, what would you say are the most notable trends in your data?

SR: The increase in prices is the top trend, which is not new but something we continue to demonstrate over and over. When we break down the spending data, price increases drove three-quarters of the total spending increase from 2013-18.
MTT: What can employers do to hold down costs?

SR: Employers should be more familiar with the data. I think they have more power than they may think they have, and they have the ability to at least benchmark spending in the areas where they are headquartered and where their employees live to understand some of the trends.
They can use this information to be a bit more informed and persuasive when they are negotiating with health plans.

MTT: Do you see any indications of costs leveling or coming down?

SR: For a couple of years in a row,we have seen over 4% yearly increase in spending for people with job-based insurance, which is not the worst that it's ever been, but it's a pretty troubling trend. I don't see indications of it slowing down, particularly given what I mentioned earlier around use of services. If people are using more services, then we will continue to see greater increases in spending because prices are also going up.

MTT: With the coronavirus pandemic and need for testing kits, lab costs and telehealth, are you bracing for even higher costs?

SR: The coronavirus is sparking conversations and many people seem to be looking at the healthcare system in a different way, especially in the context of ideas like Medicare for All or whether we need a stronger safety net that puts people in a better position to deal with catastrophic events like this.
I do hope that people will take seriously the need for healthcare to be more accessible and less expensive, as well as consider more opportunities for paid leave. The pandemic is exposing a lot of the flaws in the system.