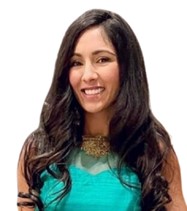 About Sherry Rais
Sherry Rais, CEO & Co-Founder of Enthea, has helped dozens of startups, non-profit organizations, academic/research institutions, and small businesses raise funds, operate according to their mission and values, and implement processes that enhance their overall efficiency. Sherry believes in living and working in alignment with purpose and is currently focused on expanding access to psychedelic-assisted therapy to alleviate human suffering. Before this, Sherry consulted for over 10 years with the United Nations and World Bank, implementing cash transfer programs at the national level in over 35 countries. Sherry holds a Master's Degree in Public Policy and Management from the London School of Economics and a Bachelor's Degree in Psychology and International Development from McGill University. She also completed the Certificate in Psychedelic Therapies and Research from CIIS in 2021. In addition to being Enthea's CEO, she is the Executive Director of the Boston Psychedelic Research Group and the Grants Manager for CIIS.

About Enthea
Enthea is a licensed, third-party administrator of health insurance benefits with a mission to provide safe and affordable access to psychedelic-assisted psychotherapies (PAP). We offer a turn-key operation that allows employers and insurance companies to provide and cover this new class of healthcare services. We have developed the programs, policies, and procedures as well as back-office infrastructure and operations to allow our customers to easily offer these healthcare benefits to their beneficiaries. We are now primarily engaged in two activities: 1) Building our customer base (employers and insurers); and 2) Building our national network of providers. We are the only company doing this and are eager to help people get the treatments they need.
---
Medical Travel & Digital Health News (MTDHN): Tell us how you got involved in the psychedelic space and what you're hoping to accomplish.
Sherry Rais (SR): I have spent my whole life dedicated to reducing human suffering. Before getting into the psychedelic space, I consulted to the UN and the World Bank for 10 years and worked on poverty reduction strategies in over 35 countries at the national level. It was an amazing and fulfilling career and life.
After a decade of doing that, in 2018, I ran into some personal challenges and roadblocks which led me to take 6 months of leave and come back home to Canada. During that time, I stumbled upon what was happening in the psychedelic space, initially from an academic perspective.
Because I had spent so many years engrossed in my work in Africa, I was just now seeing all these articles and frankly, I was blown away. I have an undergraduate degree in neuroscience at McGill University in Canada but in that entire time come across one study on the potential of psychedelics for mental health.
I went down this 'rabbit hole' of looking at these studies and a light bulb went off. I realized that there is something here that has the potential to heal millions of people because we clearly are in the throes of a mental health crisis. This was before COVID-19, so it's gotten even worse since.
In America, 1 in 5 people are suffering from a mental illness. We have dozens of antidepressants, antipsychotics and mood stabilizers—none of which have been innovated for almost 50 years and most of which don't even help the majority of people. This is because it's not treating the cause of their mental illnesses. It's simply masking the symptoms.
MTDHN: How did you get started with Enthea?
SR: After I had that light bulb moment, I started talking to Rick Doblin, CEO of the Multidisciplinary Association for Psychedelic Studies (MAPS) and others who identified two areas in the ecosystem that are of primary concern:
First is training. These medicines are on the cusp of being approved. They've been fast- tracked by the FDA and been given breakthrough status, but we don't have enough trained psychedelic assisted therapists.
Second is reimbursement, which is why Enthea was created.
I started advising and consulting to the California Institute of Integral Studies (CIIS) which is the dominant training institution for psychedelic assisted therapy. Until a year ago, it was the only accredited university offering this specialized training. I helped them get a grant allowing them to expand their training from about 75 therapists a year, to over 400 therapists. I also participated in the training myself and completed the certificate in psychedelic assisted therapies and research.
Following this, I joined the newly established Boston Psychedelic Research group as their Executive Director. With the onset of the pandemic, what was once a small group has grown exponentially into a community of over 1600 members. It consists of researchers, providers and others whose purpose is to disseminate information about what's happening in the psychedelic research space.
Through this community, I met the people who would ultimately become the co-founders of Enthea. It started off as organic conversations asking ourselves, "How do we solve for safe and affordable access?" We recognized that these medicines are going to be approved and they will cost thousands of dollars. Since most Americans can't afford a $500 out-of-pocket expense, and these medicines will not be covered by major insurance companies in the foreseeable future, we thought about the best way to bridge that gap and provide access.
MTDHN: Can you travel outside the United States to get these medicines even though they're not approved here yet?
SR: Yes. There are certain countries that you can travel to where psychedelics are legal. But that's an option only available to people with the means to do so. These countries include Jamaica, Costa Rica, Portugal and parts of South America.
We are not in the business of organizing retreats but there are many companies that do organize retreats outside of the U.S.
MTDHN: How do these psychedelics work?
SR: We are still figuring that out. What we do know is they reduce activity in what's called your "default mode network" in your brain. They allow for increased neuroplasticity which drives the formation of new connections that will help the individual to discard what were formally negative connections.
An example of this: prior to a psychedelic assisted therapy experience, a person's brain may be wired such that they are focusing on what they are doing wrong. They may spend too much time ruminating on things that happened, focusing on the negative, like — "What if everyone noticed that I tripped – they will never like me?" or "Why was everyone staring at me – they must hate me".
Through psychedelic assisted therapy, those connections in the brain can be rewired, enabling the individual to see things from a different lens. This allows people to let go of past negative traumatic experiences and move on.
MTDHN: Do you need a prescription?
SR: To be clear, the only therapy that is currently legal in the U.S. is ketamine assisted therapy, and yes, you do need a prescription for the ketamine MDMA-assisted therapy (commonly known as ecstasy) will most likely be approved towards the end of 2023 or early 2024.
MTDHN: Can you talk more about ketamine assisted therapy?
SR: Absolutely. In ketamine assisted therapy, you work with a provider to get a prescription and then work with your therapist to do the therapy. Before you are administered any ketamine, you first have to do a medical evaluation and psychiatric evaluation – to make sure you are a good candidate; then you will do a few preparation sessions with your therapist – to talk about the issues you want to address. Following the medication sessions, you will continue the work with the therapist, in what's called integration
MTDHN: What does ketamine do?
SR: Ketamine helps to regrow and reactivate synapses in the brain that help the brain's ability to change. It's currently available in the United States with over 500 providers and approved by the FDA.
Ketamine has been approved for decades, was traditionally used as an anesthetic, and is now being used in behavioral health. It attaches onto the glutamate receptors in your brain which is what allows for the regrowth. This is very different to how antidepressants work.
MTDHN: Do you have any outcome data on this?
SR: Yes. Here are some links to sources:
MTDHN: Which company manufactures Ketamine?
SR: A few that I can name are Pfizer, Janssen, Nephron Pharmaceutics, and more. It can be taken via IV, IM, injection, intranasally, and sublingually.
MTDHN: When do you anticipate these other drugs will be approved? Can you name these drugs?
SR: MDMA, which is commonly known as ecstasy, is on the verge of being approved – probably towards the end of 2023 or early 2024.
The FDA is already in phase three of trials and has given both MDMA and psilocybin breakthrough status. This means that they recognize how important this is and that they are fast tracking its approval.
MTDHN: What is your company's role in all of this? Who is your target audience and how do you get paid?
SR: Our role focuses on solving the problem of how these therapies get paid for. Essentially, Enthea is a third-party administrator of benefits for psychedelic healthcare. We target and channel employer funding for their employee benefits towards these therapies.
Think of a time when there was no such thing as vision or dental insurance — how would people pay for eyewear or go to the dentist? If Enthea doesn't exist as a TPA of benefits for psychedelic healthcare, how will people afford these treatments that cost thousands of dollars?
We direct these dollars generated by employer funding for benefits and channel the funds to providers of these therapies. It's a direct benefit for employees and their families.
Our target audience are companies, especially self-insured organizations as well as insurance brokers, that want to adopt this benefit and offer it to their employees or customers. These are companies that care about their employees' well-being and/or are seeing the costs of their e workforce mental health on their business. There is a tremendous ROI for the companies because employees with unresolved depression are 35% less productive for example, and two thirds of employees in the US report not receiving the mental health care they need.
MTDHN: Can you tell our readers about Enthea?
SR: We started as a nonprofit in 2020 and we restructured as a public benefit corporation last year. We launched our pilot last year with Dr. Bronner's – they offer ketamine-assisted therapy to all their employees and adult dependents through our program and they are the first and only company to ever do so.
We have a license in California to offer psychedelic assisted therapy as a TPA and we're the only company that has that license. We have an incredible team who are mission-aligned and very loyal to our organization. In fact, when we initially we ran out of funding under a nonprofit model – and were not able to do payroll for almost a year — nobody left the company.
We are also building the first ever nationwide provider network of credentialed, vetted, psychedelic assisted therapy providers. Because this is a nascent industry, there is no active certification board or an accreditation committee. All of our employers are relying on us to do this work and ensure they can trust the providers in our network. We've built an evidence-based medical policy because it doesn't exist in this new industry. So, we worked with the country's experts, for example, in ketamine, to build our medical policy.
This year, we plan to change the game by offering our services to 100 companies.
MTDHN: Who funded your organization?
SR: Our lead investor was Tabula Rasa Ventures. We also received funding from Mystic Ventures, JLS, Mike Cotton, and others. Additionally, we attracted investment from friends and family. What's interesting is that a lot of the companies invested in us are signing up for our benefit. They really believe in our business model!
MTDHN: Do you have any competitors?
SR: We do not. Nobody else is doing this. We have raised $3 million and we are using that to expand to 40 cities and sign up a hundred companies this year.