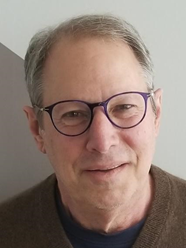 About Brian Klepper
Brian Klepper, PhD is Principal of Worksite Health Advisors and a nationally prominent health care analyst and commentator. He speaks, writes and advises extensively on high performance health care, primary care clinics and the management of clinical and financial risk.
A purchaser advocate, he has focused on the market and policy dynamics of the health care cost crisis, and readily available solutions to purchasers willing to approach the problem laterally. His current focus is on high performing health care organizations that consistently deliver better health outcomes at lower cost than conventional approaches in high value niches.
Dr. Klepper has been involved in several transformative health care efforts favoring patient and health care purchaser interests. His 2009 testimony to an HHS panel resulted in the revocation of an industry group's monopoly on Health Information Technology certification. In 2010-2013, he spearheaded a national effort, culminating in a lawsuit against CMS and HHS, to expose the AMA's RBRVS Update Committee's (or RUC's) role in distorting US' care and cost patterns.
Brian is a regular contributor to the health care trade press. He is a reviewer for the journals Health Affairs and The Journal of Ambulatory Care Management, and an advisor to several health care firms and foundations. George Washington University's Masters in Health Administration Program ranked Brian's writing, archived at Care & Cost, the top 2016 blog by a health care professional. Feedspot named it a 2017 top 100 health care blog.
In his spare time, Brian is an offshore sailor.
About Worksite Health Advisors
Worksite Health Advisors' (WHA) sole focus is finding and vetting health care companies that consistently deliver measurably better health outcomes at far lower cost than conventional approaches. We tend to see health care vendors in terms of their capacity to effectively impact health care clinical and/or financial risk. We're skeptical, and have become sensitive to the fact that, while nearly all health care organizations make grand promises about performance, few deliver. Our jobs are to identify and connect health care purchasers with great performers, and then work with both to make sure that the solution can integrate and work with existing programming. Visit http://www.worksitehealthadvisors.com/.

---
Medical Travel Today (MTT): Let's discuss what your company does, what you do and where your interests lie.

Brian Klepper (BK): I am a healthcare analyst and have been around a long time.
Over the last five years, I have become very interested in finding and vetting healthcare organizations that get significantly better health outcomes at much lower costs than conventional approaches, particularly in high value niches, like cardiometabolic care, musculoskeletal care, drug management, imaging and so on.
I find organizations like this and once I'm convinced that they're truly special take them to self insured companies and prominent brokers. I encourage them to use these high-performing, high-value healthcare organizations.
For example, the musculoskeletal space is one-quarter of everything we spend in healthcare but is characterized by care that is often notoriously bad.
In fact, research shows that about half of everything that we do in orthopedics is inappropriate or unnecessary. Just what we shouldn't do in orthopedics annually works out to about 2.5% of the entire U.S. economy. The root problem is that orthopedics lacks a reliable diagnostic methodology. Replacing orthopedics with a paradigm that offers precise diagnostics translates to a huge impact.
A Florida organization, Integrated Musculoskeletal Care (IMC) has developed a different approach to musculoskeletal care, based originally on a highly credible physical therapy sub-discipline called Mechanical Diagnosis and Therapy (MDT), which comes from New Zealand. Their approach has been refined over time, so much so that its become its own fully fleshed out musculoskeletal management paradigm, with data on over one million patient encounters.
The data show unequivocally that IMC gets dramatically better health outcomes – pain reduction, range of motion and Activities of Daily Living, with half the recovery time and at half the cost of conventional orthopedics.

IMC will guarantee a 25% cost reduction, which typically translates to a 4-6% reduction in an employer's total health care spend. But realistically, the employer is more likely to achieve an 8-12% reduction in total spend. For large employers, that can generate savings of $100 million a year or more.
Favoring high performance represents a profound shift in how you think about benefits. Bundling high performance musculoskeletal and cardiometabolic care, (which includes diabetes, hypertension, obesity and chronic kidney disease) represents about 45% of total healthcare spend. Using these approaches, it is possible to drive the cost of all your activity within a plan down by one-quarter to one-half—spectacular spending reductions, with far better health outcomes.
High performance organizations like this exist in different healthcare niches. By working with prominent brokers and self insured employers, we can carve out these high value areas and rebuild how health plans work.
Naturally, the commercial carriers hate this. But the purchaser community is increasingly receptive, as is any organization that ultimately is at risk for healthcare, such as fully insured health plans, TPAs, Medicare Advantage plans, Managed Medicaid plans, stop-loss companies, captives, worksite clinics and so forth.

MTT: Are these high-performing organizations domestic or international? And do they find you or you find them?

BK: Some are domestic, and others are international. It used to be that I found them, but now, more and more, they find me.
People call me and say, "Well, you know I am a high-performance healthcare organization according to your rules. Why don't you come and see what I've got?"
I then take them through a process that tests whether they are genuinely high performers. I look at their longitudinal health outcomes, costs, and client testimonials.
Can they scale, getting the same results in different locations and with different population dynamics? They might get a great result in Florida but what about Rhode Island or Wyoming? Are their results sustainable over time? And will they put their money where their mouth is and financially guarantee their performance? All of the organizations I work with are willing to do that.

There's tremendous innovation going on in the United States but there are also excellent organizations in other parts of the world, like Health City Cayman Islands.
I have also found that high performance domestic vendors are often receptive to partnering with offshore high performers. That area will continue to grow, I think.

MTT: What do you see this COVID-19 disruption doing to medical travel?

BK: I think it is going to make it really grow.
I have thrown a lot of my energies over the last five years into offshore medical destinations and have been disappointed by American healthcare purchasers' – employers' and unions' – unwillingness to engage in medical travel opportunities.

MTT: Me too!

BK: But I think that the pandemic and its economic ramifications could change that.
First, we have no meaningful safety net in the United States. Millions of people have recently lost jobs and health benefits due to the coronavirus crisis, and they will likely be joined by millions more in coming months.
The economic pressures of the crisis will leave many companies with less money to spend on healthcare. Against a backdrop of widespread personal and economic trauma, employers and unions will likely be less receptive to the arrangements that health plans have offered in the past. The chance to have major procedures performed offshore with very high quality but for literally one-eighth of the price will be far more attractive now.

For example, I am working with a group of South American hospitals, all credentialed by Joint Commission International, through an organization called Global Healthcare 4U. Right now, the cost of a coronary artery bypass graft in Colombia is $18,500. They have superb quality numbers and first-rate medicine.
Here in the United States, the same procedure is between $60,000-$160,000, depending on where you go. That difference is so profound that it is hard to imagine that medical travel won't get market traction.

MTT: What about the opportunity to travel outside the United States for pharmaceuticals?

BK: As a matter of fact, I am working with AscellaHealth, a specialty drug PBM that specializes in pharmaceutical management of very high cost conditions.
They will take a patient with a very expensive disease, like hemophilia or hereditary angioedema, look at the data, and say, "This patient has cost $800,000 a year on average for the last three or four years." By buying the drug more effectively–the right drug at the right dose that is properly administered–we can guarantee doing it for far less.
They have accomplished this successfully for a range of conditions. It's a revolutionary approach. If you bundle that with being able to buy drugs in other countries more cost-effectively, it has an amplification effect that is extremely powerful.
AscellaHealth has also developed solutions on the medical benefits side of pharmacy, a sector with cost growth almost double that in the rest of health care. For readers unfamiliar with those terms, the medical benefit refers to pharmacy consumption that occurs in institutions like hospitals or other medical facilities. Drugs that you are not buying from the pharmacy, you're buying from the institution.
AscellaHealth has rigorous price controls in place with network facilities or moves patients to its national infusion network which has lower cost care, more transparency, and positive health outcomes. The resulting savings can be dramatic.

MTT: I understand that you'll be participating in AscellaHealth's upcoming webinar series "From Evolution to Revolution: How the Rise of Specialty Pharmacy Drove a New PBM Model."
BK: Yes.
MTT: If you had a crystal ball, which groups would you be betting on in the next year? Who is going to come out the winners in this new scenario post COVID-19 pandemic?

BK: I think there is going to be enormous change, with a titanic showdown between legacy health care players and those who are trying to move to value. Let's not forget that the healthcare industry, with unlimited resources, has bought off Congress and the legislatures. They own the policy arena and won't go down easily.
A lot will depend on how much market traction value-based approaches can get and whether purchasers–unions, employers and others at risk—can force the healthcare industry to move to value-based arrangements. The more we can move to a true market, where better health outcomes and lower costs win, the healthier we're going to be.
It is just a question of whether the United States, which has a history of letting big money override what is best for patients and purchasers, will continue in this way—and make much-needed change extremely difficult.