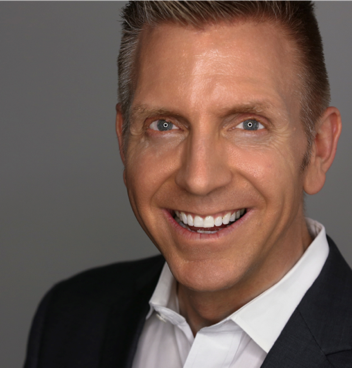 About Reid Rasmussen 
Passionate speaker. Strategist. Innovator. Writer. 28-year healthcare veteran. Free-market health reform advocate. Co-Founder & CEO of freshbenies – a 3-timer on Inc5000's fast growing company list. Coffee addict. Born a Canadian – and now a proud American!
About freshbenies
freshbenies gives you practical tools to control your healthcare (and more) …in one easy membership. Increase access to care and save hundreds to thousands with telehealth, doctors online, advocacy, Rx savings and more. Control your dime. Control your time. Control your peace of mind. https://www.freshbenies.com
---
U.S. Domestic Medical Travel (USDMT): Give our readers a quick description of your company and how it fits in the medical tourism space.
Reid Rasmussen (RR): Yes, it is a bit of a catch-all.
It's called freshbenies as in "a fresh approach to benefits." I'm originally from Canada and have been in the U.S. health insurance system for the last 25 years. When the Accountable Care Act (ACA) was ramping up, I was concerned even then about the out-of-pocket costs that we were seeing on medical plans being installed around the country.
It all reminded me of some things that had gone on in Canada about 25 years ago when the medical market there crunched.
I saw that as people were dealing with these higher and higher costs, they felt more out of control. I knew that there were tools to help people control their healthcare, so we built a company with the sole goal of putting together tools to do just that: control their healthcare time, dime and peace of mind. Our core set of services include telehealth, doctors online, advocacy, Rx savings and more.
USDMT: Is Teladoc included?
RR: Yes.
The second feature we offer is Doctors Online, which is another version and possibly the next generation of telehealth services where there are specialist consultants online.
Instead of people searching on WebMD or Google to investigate health issues, we've got a panel of physicians that includes all specialties.
Basically, it's for a second opinion or the small things that come up where people would rather have that interaction with a physician instead of from an impersonal online source.
The third feature we offer is advocates who help people navigate the system for quality, price transparency and price negotiation – just using the system better.
The fourth is a prescription savings service because increasingly drugs are being pulled out of the plans because of cost.
We roll these four programs together and sell it on an employer-paid basis for about $12 per family per month, or to individual families for $18. There's no cost for the member to use telehealth, doctors online or advocacy; add to that our member engagement program, and it's understandable why we get far more usage than other programs like this.
USDMT: So you join for $18 a month or the employer pays $12 a month and they are allowed unlimited use of the telehealth or doctor online?
RR: Correct.
USDMT: Wow!
RR: Most medical plans these days include telehealth, but it doesn't exactly help control their healthcare because nobody is actually using it. They only get 2% usage per year. Maybe it wasn't delivered in the right way – they usually have a visit-fee, and no promotion. 
freshbenies averages 71% usage – and it continues to grow.
USDMT: That is impressive.
RR: Yes. It's a matter of telling the story in a way that the member needs to hear.
USDMT: I'm interested to hear what your take is on the medical travel benefit.
RR: I like it and have liked watching it grow for the past decade.  
Those of us inside the insurance industry think it is a great idea for so many people because of the growing out-of-pocket costs, which has been quite a challenge for so many people not getting the care that they need.
I think a lot of Americans will think it is a good idea, but if they haven't traveled they might not be comfortable with it.
Sometimes you can travel across the country and have a very smart in-country medical tourism experience.
I think there's a lot of potential that hasn't even come close to being tapped, especially on the international side.
USDMT: Absolutely. Is your business mostly coming from employers or individuals?
RR: We sell to individuals as well, but literally 99 percent of our membership is from employers because that was the channel I knew and that was where our contacts were. 
Typically, we sell through health insurance brokers. freshbenies helps balance out the higher out-of-pocket costs of today's plans.
As a result, 95 percent of our business is employer paid because it makes for a better pairing than just having the medical plan.
Otherwise, it's just individuals who can buy the plan right off of our website. However, most individuals just don't know that it's there.
USDMT: That's what's so hard about selling healthcare these days to individuals. It's not an easy bridge to cross. Where do you see the market going? Do you see an even greater need for what you are doing?
RR: Yes. There's nothing about our future where people suddenly are going to be in control of their healthcare. 
There's nothing about the way the cost trends in this country are going that health insurance is going to cost less.
I think for the same reason, medical tourism, whether in this country or overseas, will continue to grow as well — along with the various other tools out there that are helping people approach healthcare differently.
USDMT: Do you think you'll be rolling out a medical travel program? Domestic or international?
RR: I started to investigate international medical travel before I even started my company over eight years ago.  
I did a little bit of work with a medical travel partner for a small test. I liked what I saw and thought more people should have used it. So, yes, I think we probably will.
We will be watching for more of a concierge service that works with multiple domestic facilities and will have that education discussion with the member to help them understand it.
Otherwise if the member has to search it out and do it on their own, they won't.
USDMT: Can you comment on any recent mergers and innovations?
RR: I heard rumors that Amazon was getting into the healthcare business and maybe into the pharmacy business. Also, that Aetna was being bought by CVS.
When have we ever seen a consumer-focused company buy a health insurance company? It's very interesting!
USDMT: Walgreens is buying Amerisource Bergen which is the largest healthcare distributor in the world.
RR: When I think about why we started freshbenies, it was because the healthcare system is confusing, and it causes headaches every time somebody touches the system. 
Amazon is great at two things: unbelievable focus on the member experience and logistics.
I think what people are excited about with Amazon is that if they were to get into healthcare, how will they develop a better plan for employees?
People love the Amazon member experience, which is what people hate about healthcare – how the system runs.
As for Amerisource Bergen and Walgreens, we'll watch to see if it improves the member value experience.
Basically, we've got to keep getting better.