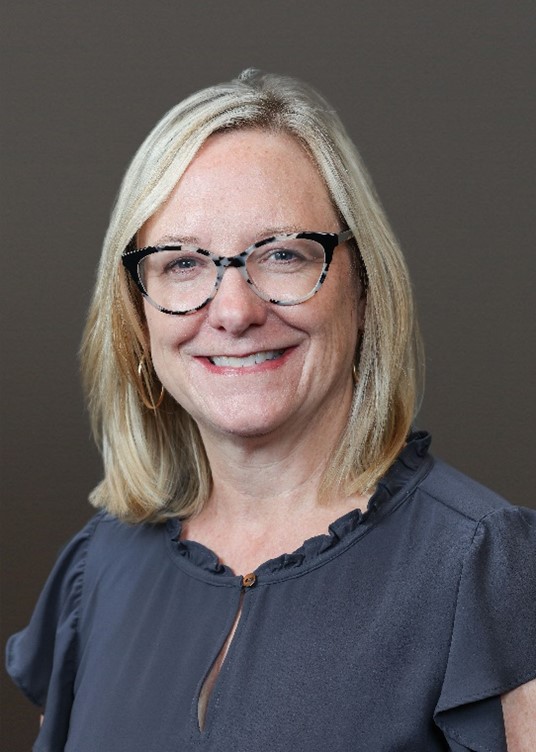 About Laurel Pickering
Laurel Pickering is Head of Strategic Alliances at Centivo where she is responsible for managing and broadening relationships with key partners to expand the reach of Centivo's innovative health plan model.
Before joining Centivo, Laurel was Executive Vice President, Enterprise Solutions for Welldoc where she promoted their best-in-class digital solutions for chronic care management.
Laurel was the president & CEO of Northeast Business Group on Health (NEBGH) for nearly 25 years before joining Welldoc and Centivo. There, she built an employer-led coalition of healthcare leaders and other stakeholders with the mission of empowering members to drive excellence and value in healthcare and the patient experience. NEBGH has nearly 200 members comprised of national and global self-insured employers based in New York, New Jersey, Connecticut and Massachusetts; plus national health plans, major consulting organizations, regional hospital systems and other key stakeholders. Under Laurel's leadership, NEBGH became one of the most active and influential healthcare-focused business coalitions in the country, focused on moving toward a value-based delivery system.
Laurel joined the adjunct faculty of Jefferson's College of Population Health in 2021, bringing her years of experience in healthcare quality and market-based reform to her teaching.
Laurel serves on the Board of Directors of HealthPass. She is Co-Chair of the Advisory Council of the Center for Workplace Mental Health and is an Advisor to Welldoc, Eden Health and Fresh Tri. She previously served on the Boards of The Leapfrog Group, National Alliance of Health Care Purchaser Coalitions and National Quality Forum. She was also a member of NCQA's Standards Committee. Laurel received her BA in Anthropology from SUNY Albany and MPH from Emory University.

About Centivo
Centivo is a new type of health plan anchored around leading providers of value-based care. Centivo saves self-funded employers 15 percent or more compared to traditional insurance carriers and is easy to use for employers and employees.
Centivo's mission is to bring affordable, high-quality healthcare to the millions of working Americans who struggle to pay their healthcare bills. With Centivo, employers can offer their employees affordable and predictable costs, a high-tech member experience, exceptional service, and a range of benefit options including both proprietary primary care-centered ACO models as well as traditional networks.
---
Medical Travel & Digital Health News (MTDHN): Please tell our readers about your background leading up to joining Centivo.

Laurel Pickering (LP): After being at Northeast Business Group on Health (NEBGH) for 24 years, which was an incredible opportunity for me, I made the tough decision that it was time for something new. I wanted to go to a company that was actually working in healthcare transformation. My first stop was at Welldoc, a digital health company that offers solutions for diabetes, cardiovascular disease, heart failure, pre-diabetes and behavioral health. The idea that digital tools can be used to accelerate population health outcomes, given where we are in the world with technology, was interesting to me.
At Welldoc, I saw firsthand how digital solutions can improve the self-management of chronic conditions and accelerate outcomes, improve quality of life and lower costs. I also saw what it is like to work on the vendor side, promoting a product to employers, plans and health systems. It was a very rewarding career experience and I learned a lot!
Even so, due to my focus at NEBGH, I remained passionate and bullish about employers transforming healthcare. Particularly, I was interested in the larger leverage that employers can have on health systems, health plans and, ultimately, outcomes and quality. This closely aligns with my interest in direct contracting and how this conversation evolved with our members of NEBGH.
That is why I was so excited to join Centivo, given that our model facilitates direct contracting for employers that are unable do it by themselves. Direct contracts with health systems can have a big impact and improve care for employees, while helping the health system improve care for everybody that they treat.
Currently,as the Head of Strategic Alliances,I'm working with organizations that serve employers, whether it's business coalitions, industry associations or private equity firms that have portfolio companies. I'm also working very closely with our health system partners to see how we can help them to reach businesses in their markets.

MTDHN: What does that mean in terms of the domestic healthcare providers? Tell us how it works.

LP: We're only in certain markets because healthcare is local. And that's how Centivo approaches the way we build provider networks. We look for providers that focus on value, whether it's value-based contracts, ACO's or Medicare shared-savings. Our targets are the health systems that are moving away from fee-for-service and are delivering care, and being paid, based on results.

The other thing we're looking for are systems who have made this kind of investment in change but feel underappreciated by the big traditional insurance carriers. These systems really want to work with Centivo, and we with them.

MTDHN: Do you think that the health systems are receptive to this approach as much as is needed? Or do you think the reticence is among the employers? Or do they recognize the opportunity?

LP: That is a challenge. My whole career has been spent persuading employers to be innovative. We're also looking for the innovative brokers and consultants, who very often serve as the trusted advisor to employers on anything to do with changing their employee health plans.
MTDHN: Who are the employers?

LP: Although we find that a national employer can offer Centivo as an option in a market where they have employees, we find that mid-size employers are more willing to try something new because they tend to be more cost sensitive.
It is also important to note that we only work with self-funded employers because we're not an insurance carrier. We see this as an advantage because unlike the big traditional carriers we don't have to worry about hurting other lines of business by making tough calls on our networks.

MTDHN: What are the three factors employers need to pay attention to?

LP: The first is the importance of primary care because it has been proven time and again that excellent primary care is the best way to drive value. In our model, the member-employees (as well as any dependents and/or spouses) have to pick an in-network primary care physician who then helps coordinate care. Again, the idea is that primary care is the best driver of improved quality and care coordination lead to better outcomes, which leads to lower costs.
Second, the member experience. We have great technology in the form of our website, app and Member Care team that really help the member navigate health care and get the most out of their health benefits.
Third is affordability. With Centivo an employer's employees sign on for free primary care (not just screenings and wellness visits). There's no deductible and no co-insurance. Just a simple copay plan. There are so many people who feel they don't have a health insurance plan because their deductible is so high. We offer a great option for them. And employers save at least 15% as well compared to traditional carrier offerings.

MTDHN: Are you getting any pushback from the physicians themselves?

LP: Anything that brings more volume into their system is welcomed and there's an upside for the providers. It's a per member per month fee, but then it's also written into the contract of hitting certain cost and quality landmarks where there's an upside. They also like that we facilitate direct conversations with employers plus "bad debt" is less with a plan like Centivo given our plan design.
MTDHN: What about the high-cost procedures, gene therapies and high-cost specialty drugs? How do you manage that?

LP: For any gaps within our network, we contract with providers who have the services we need. We do have pre-integrated pharmacy benefit managers as an option, or an employer can stick with an existing one.

MTDHN: Would you be interested in expanding outside the United States?

LP: Our focus for now is to expand into other domestic markets that align well with our model. We don't see expanding outside of the United Sates as part of our long-term strategic roadmap.

MTDHN: Who are you competing with?

LP: We're certainly competing with all the established health plans such as Blue Cross/Blue Shield, United Healthcare and Aetna. The thing that really makes us stand apart from other health plan related startups is that we are actually building proprietary networks from the ground up. We're not layering a shiny bauble across a broken system; we're fixing the system.